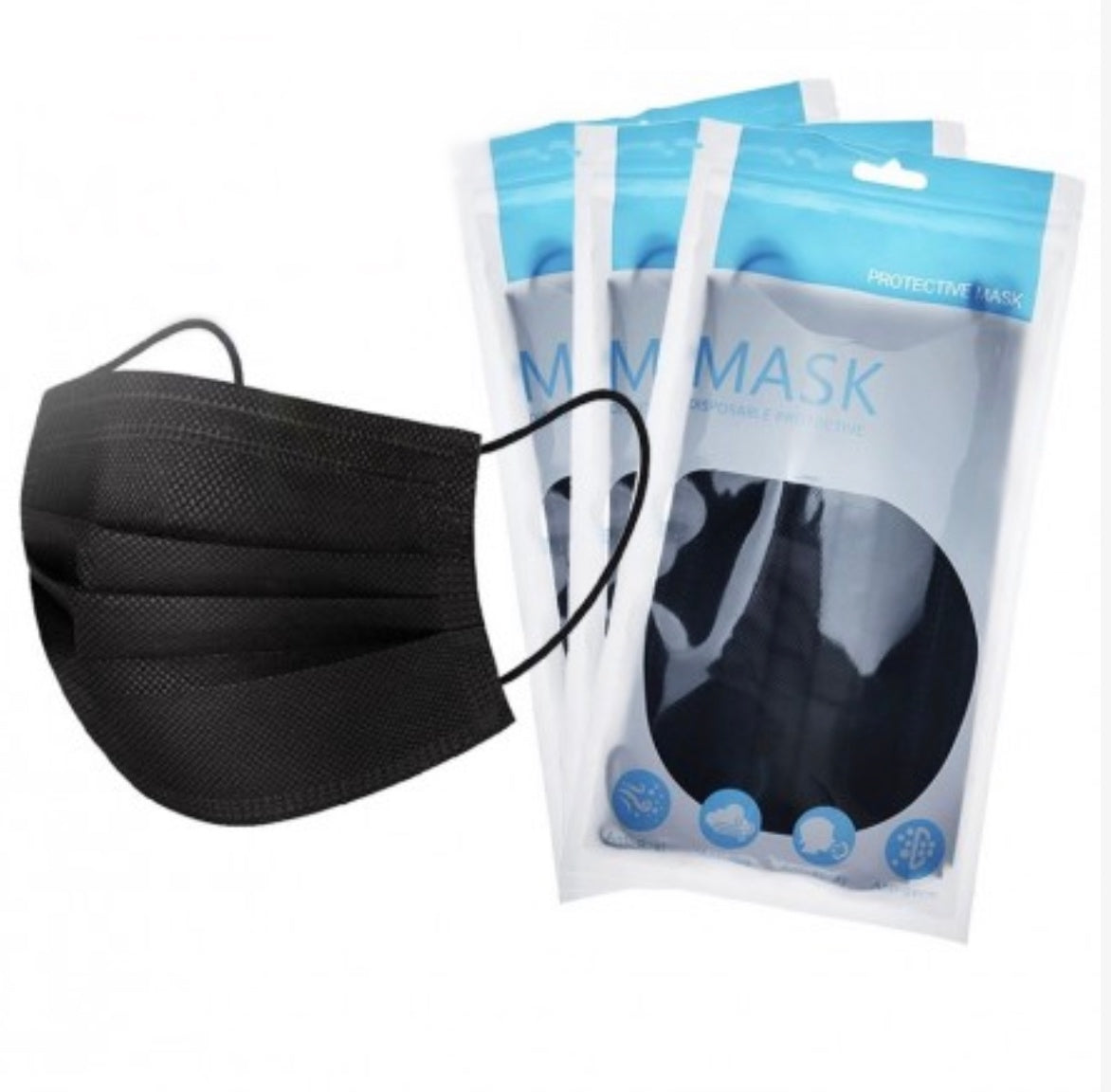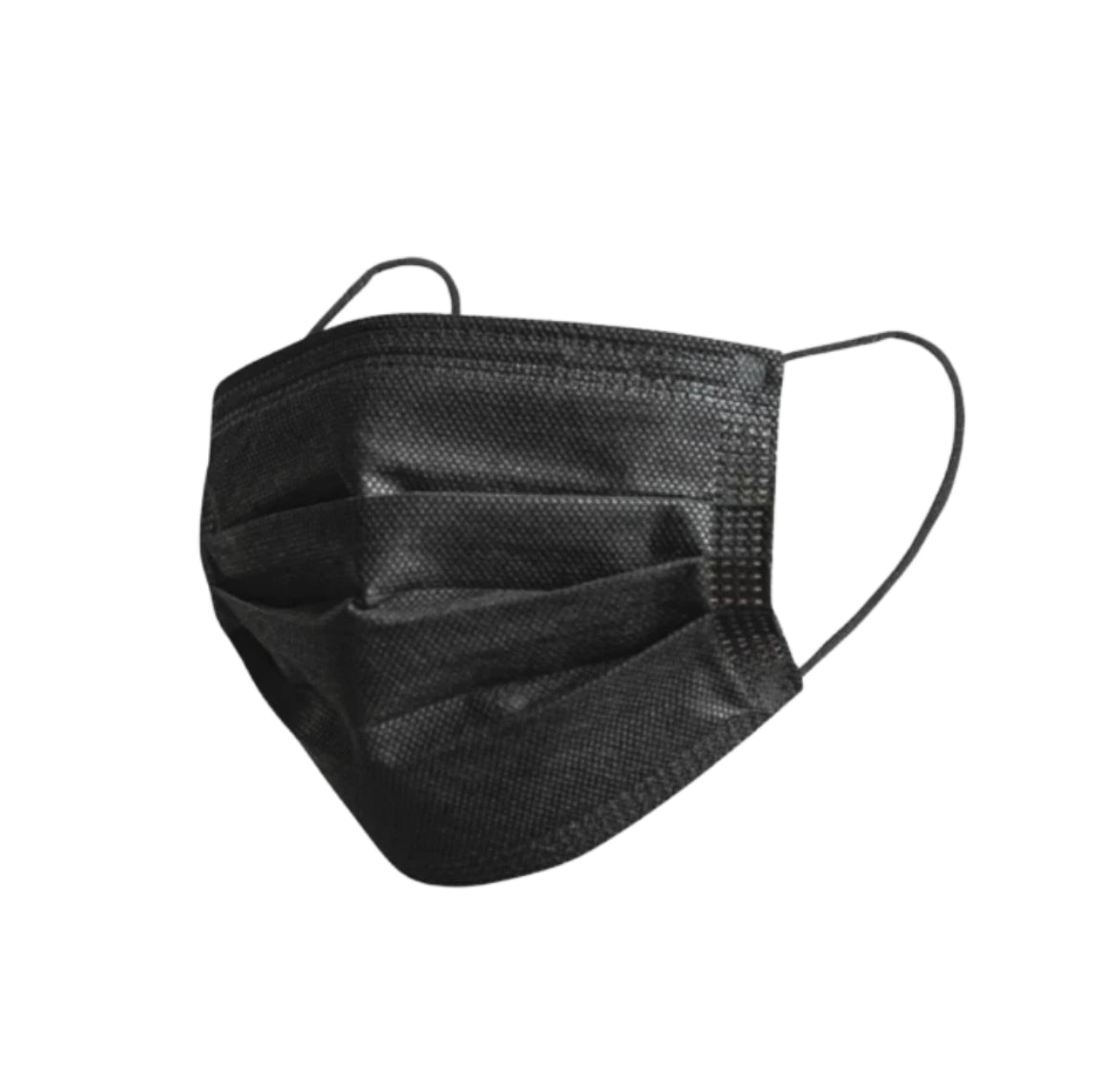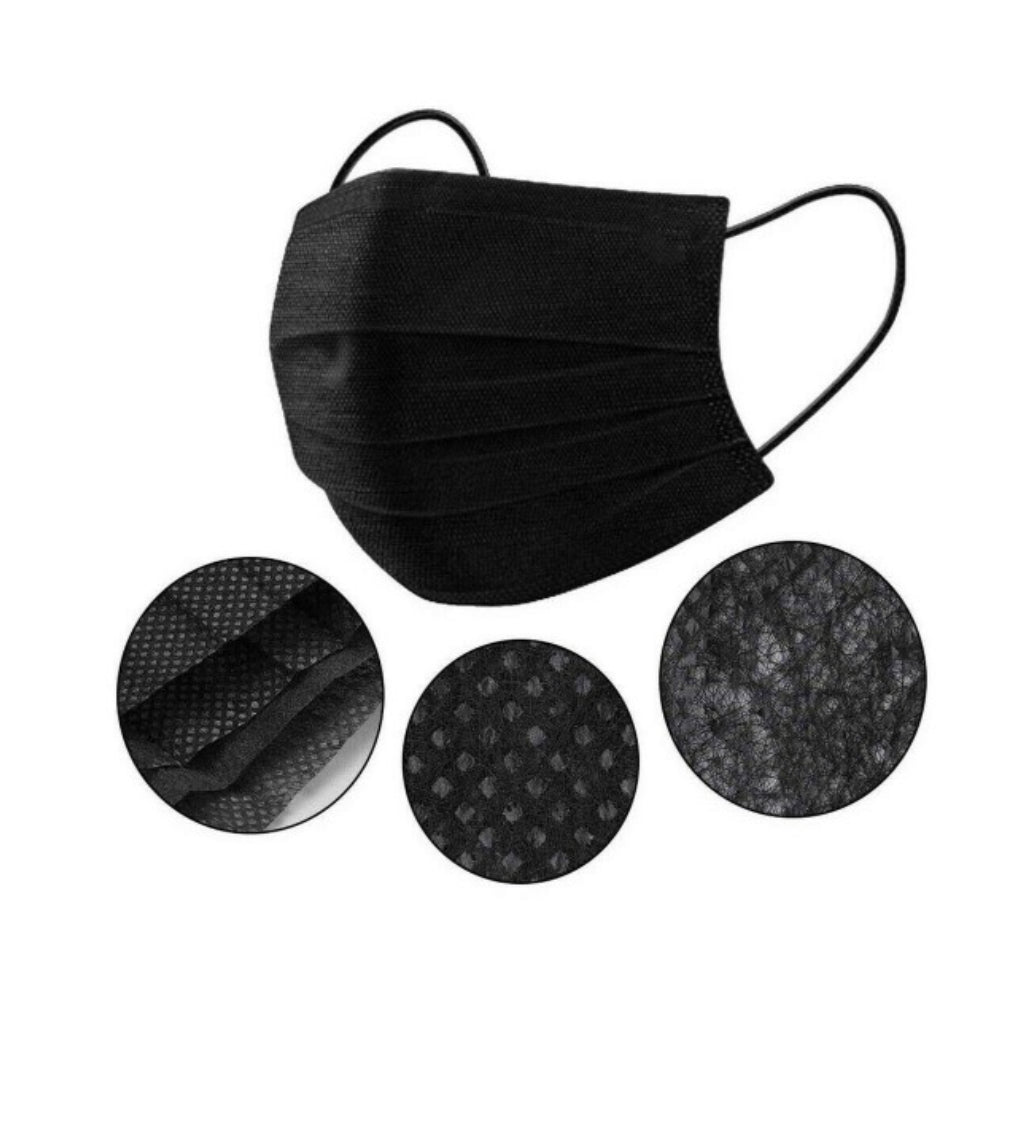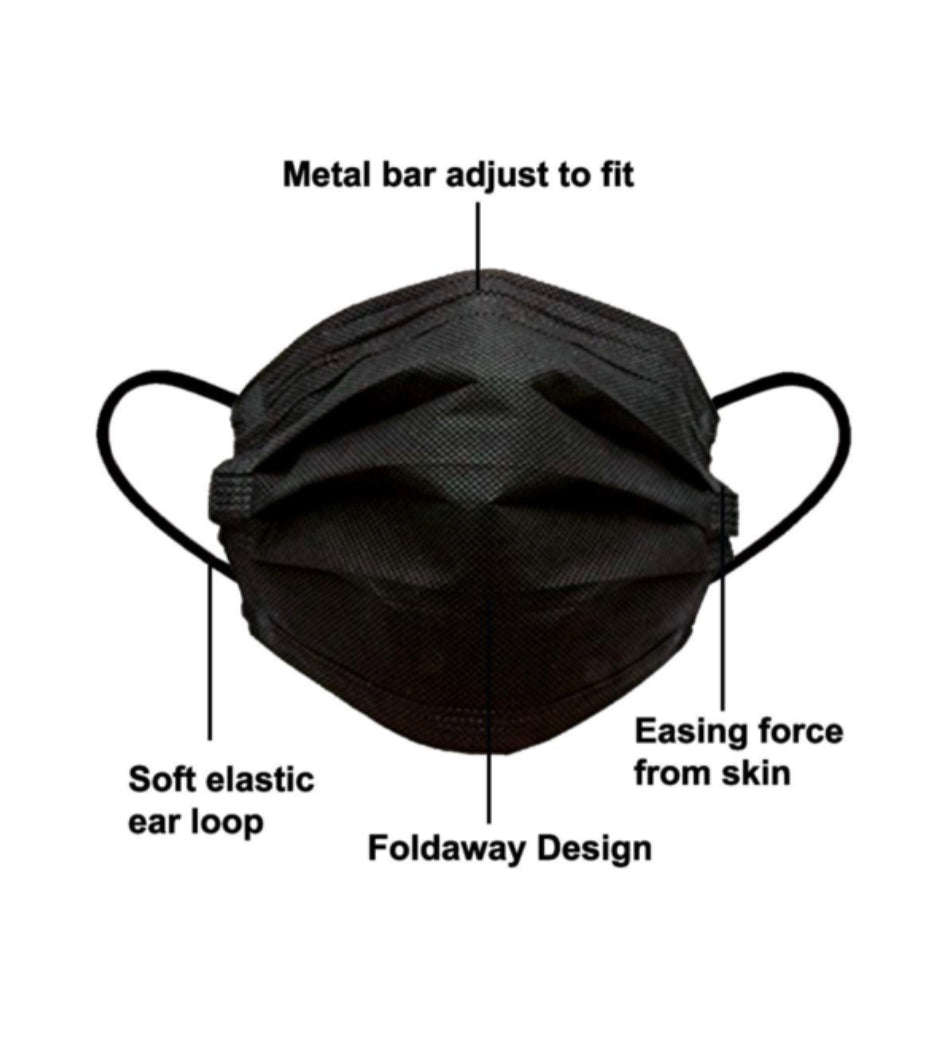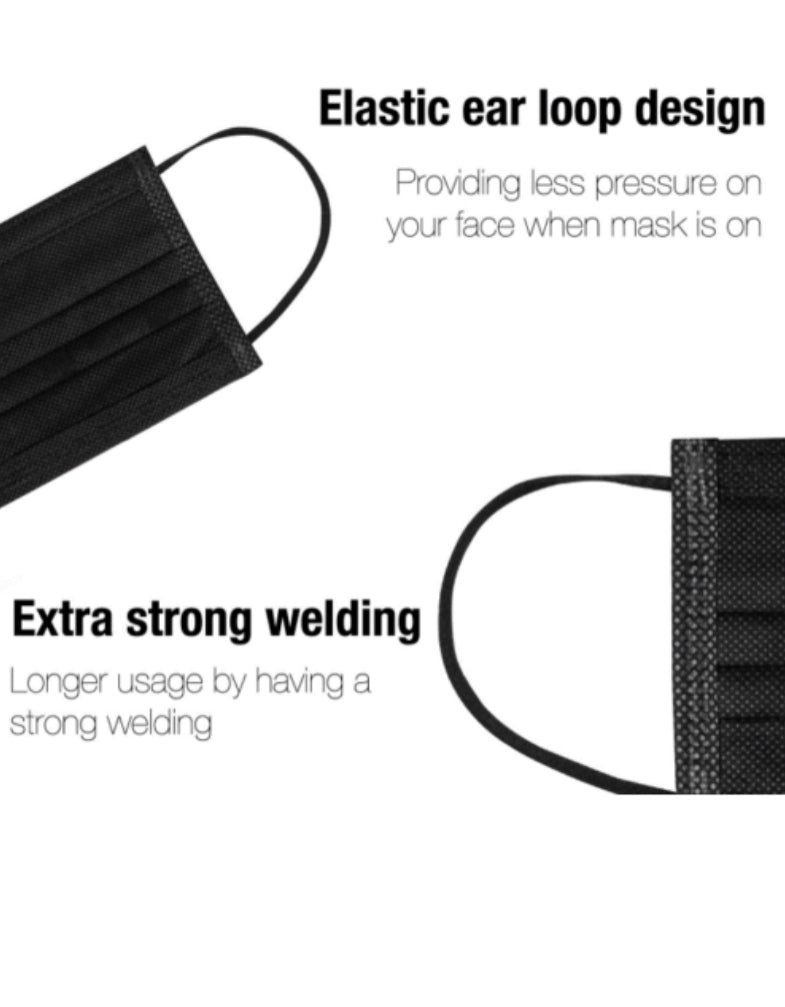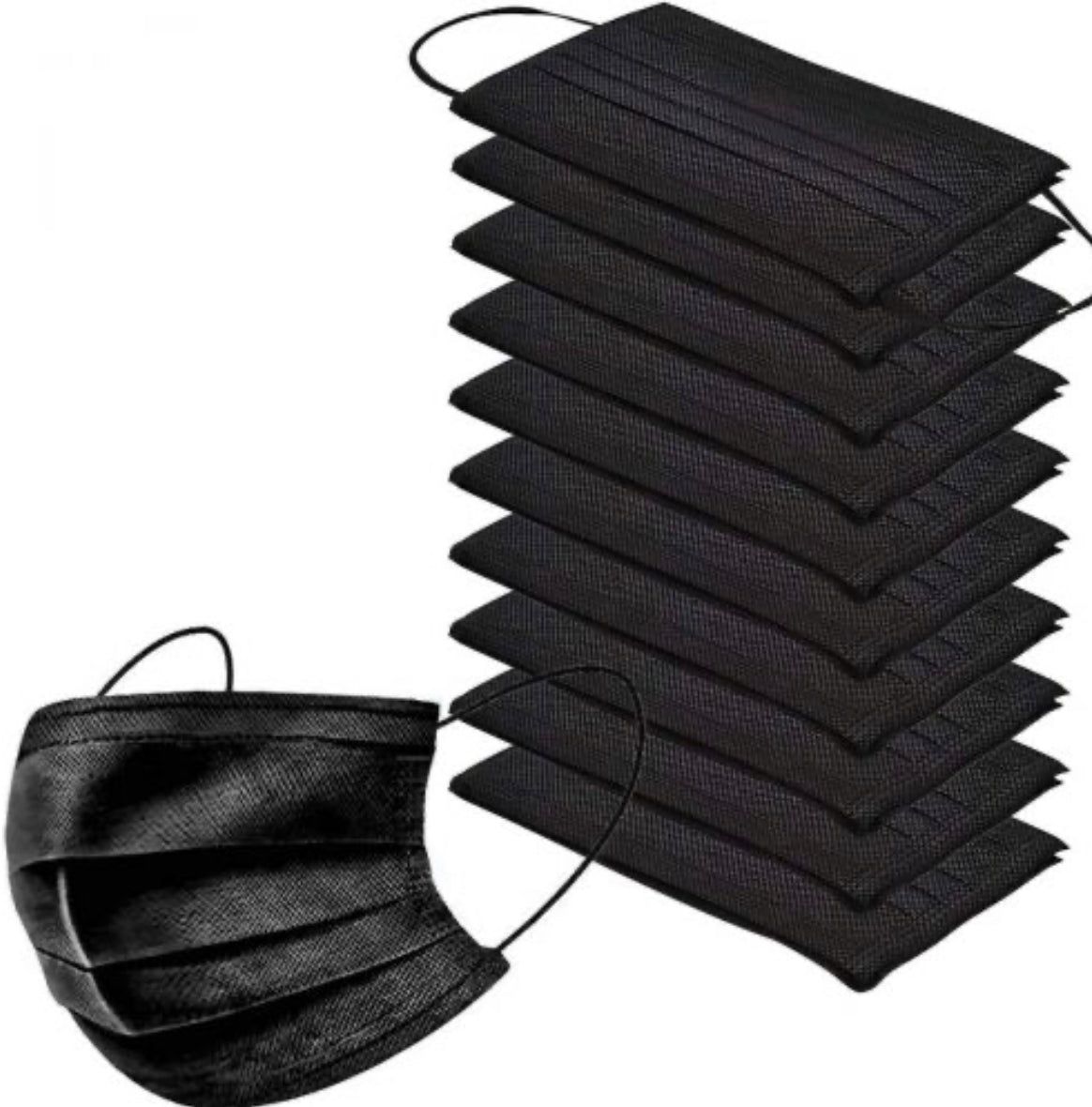 Black Disposable Face Mask - 10 pack
Black disposable masks have a three-layer design offers ≥ 95% filter efficiency with excellent breathability to help protect against the spread of bacteria and other harmful particles.
These high-quality ear-hanging flat masks consist of a mask body, nose clip, and elastic bands. The surgical-style mask body is composed of outer non-woven fabric, PBT melt-blown fabric, and inner soft-absorbent non-woven fabric.
Each 10-pack of masks comes neatly packaged in an easy-to-carry, on-the-go resealable pouch that allows safe transportation in your car, purse, or to work.
---
Features
≥ 95% filtration efficiency
Three layer protection
Excellent breathability
Made of soft non-woven materials
High-grade, waterproof tested melt-brown fabric
Thin, lightweight, non-irritating, and hypoallergenic
Elastic ear loops offer ease of use and a secure, comfortable fit for extended wear
Provides protection against bacteria, dust, and other harmful particles
Safe for daily use and outdoor activities
Odorless, lint free, and latex free
Black Disposable Face Mask - 10 pack