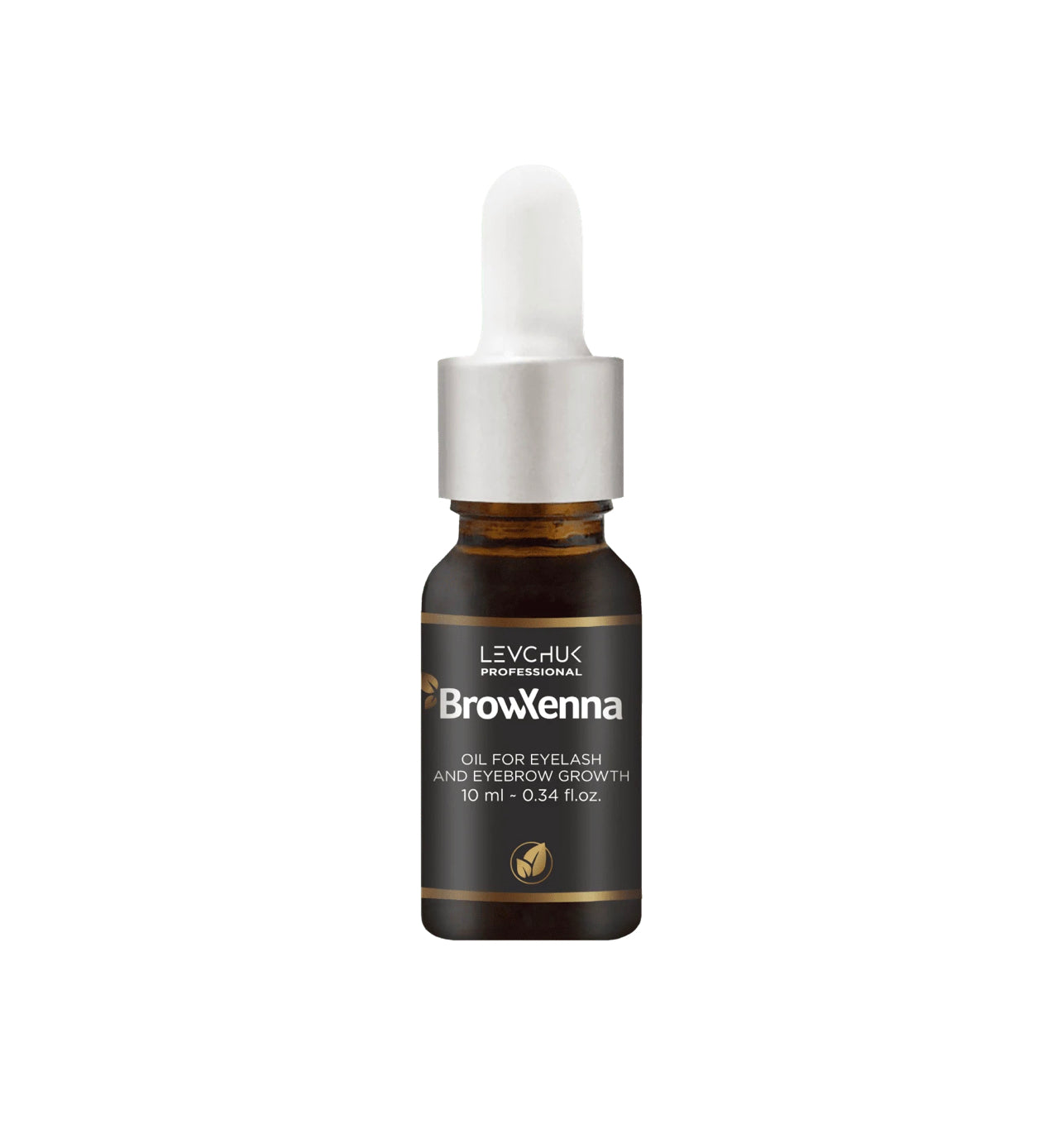 BrowXenna® Oil for Eyelash & Eyebrow Growth
Oil for eyelash and eyebrow growth, BrowXenna® — an effective tool for quick recovery of eyebrows and eyelashes. The composition of the oil includes a complex of 17 active components, which intensively moisturises, strengthens and promotes new growth of eyebrows and eyelashes. BrowXenna® oil helps to preserve colour when coloured with henna.
INGREDIENTS
Linoleic acid (LA), Oleic acid, Alkaloids, Flavonoids, Quercetin, Polyunsaturated fatty acids, Amino acids and Vitamin B, Vitamin A, Vitamin C, Vitamin E, Vitamin K, as well as micro and macronutrients.
BrowXenna® Oil for Eyelash & Eyebrow Growth