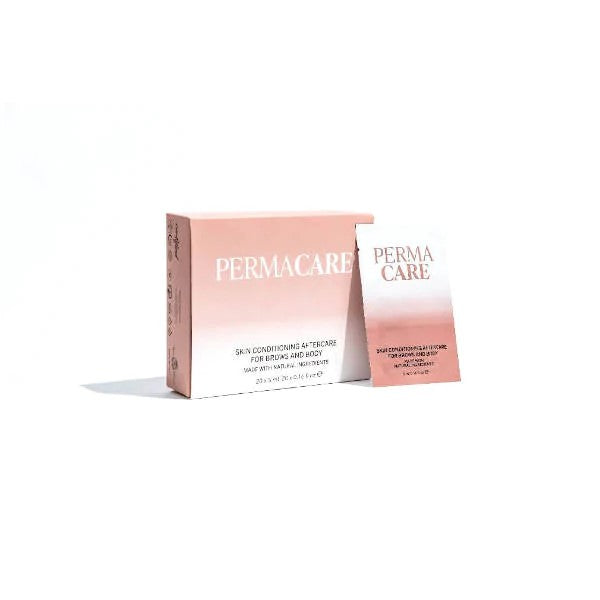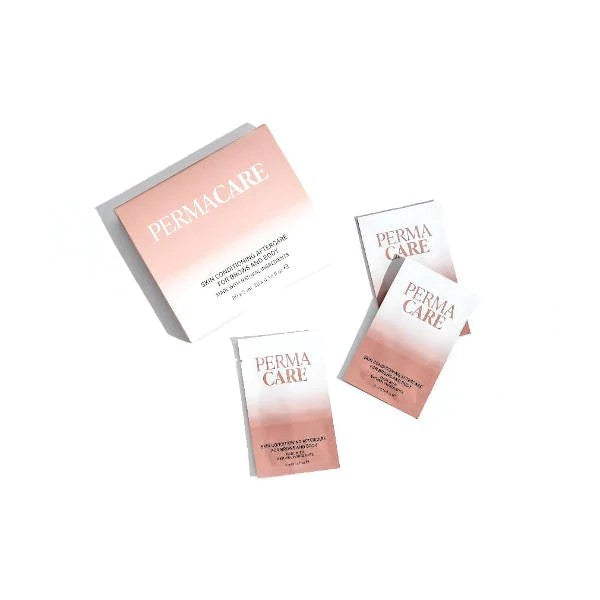 Body Aftercare - Perma Care Skin Conditioner
Perma Care Brows and Body has been specifically designed to help condition the skin after brow, areola and scar work. It contains natural ingredients such as aloe, chamomile and shea-butter which are known to help reduce inflammation as well as moisturize and soothe the skin, helping clients feel more comfortable.

Perma Care is a moisturizing, nourishing aftercare line for permanent makeup procedures. These soothing and conditioning skin products are designed for use after work has been performed on brows, areola, scars, eyes and lips.

Perma Blend has collaborated with a European cosmetics company as well as artists to come up with these exclusive Perma Care formulations. These treatments contain all natural ingredients with hydrating benefits that can promote the healing process to ensure the best possible results.

Perma Care has been tested by professional artists and is vegan-friendly as well as cruelty-free.

Each box contains 20 units.
Body Aftercare - Perma Care Skin Conditioner