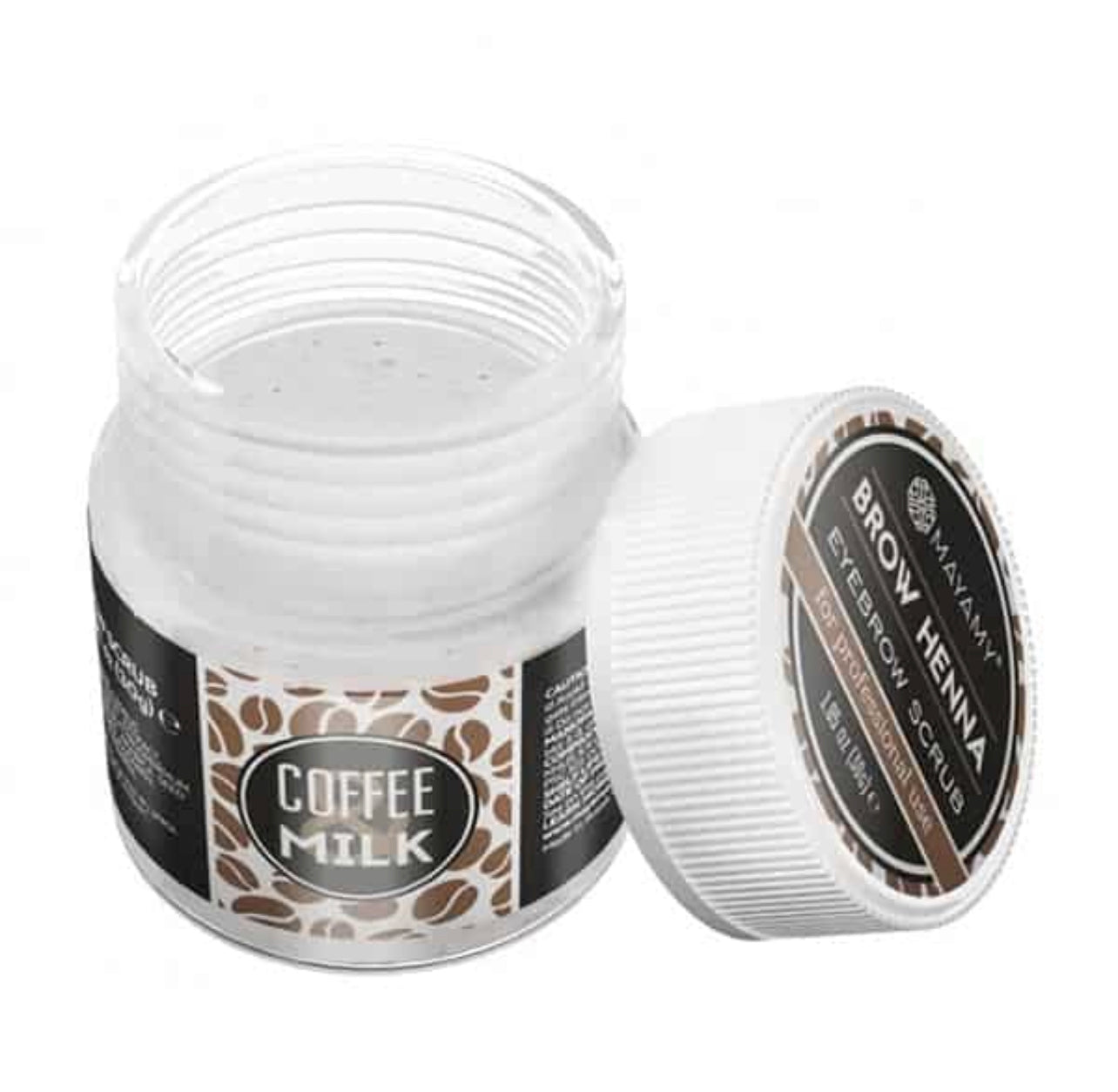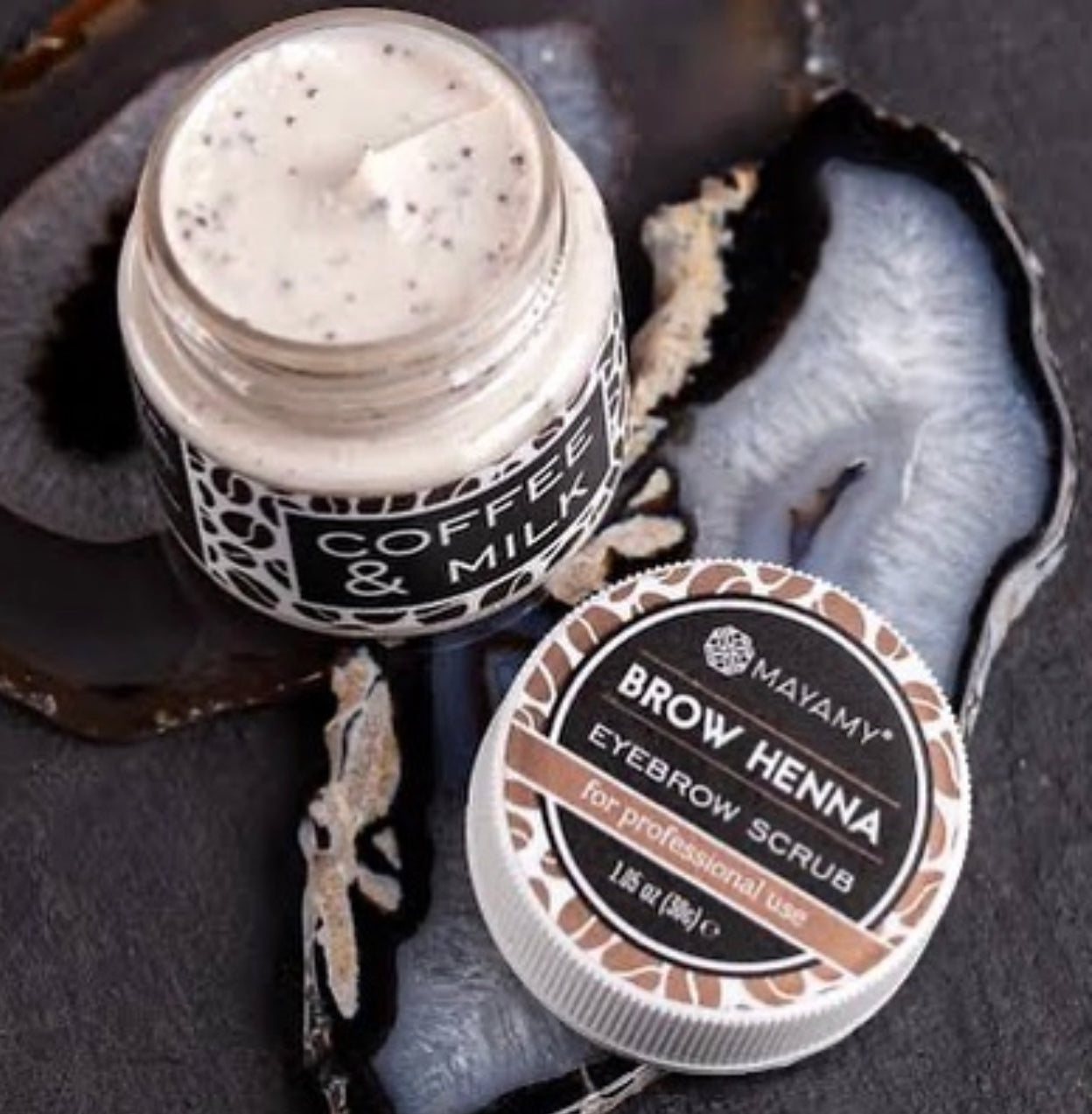 Mayamy Brow Henna Eyebrow Scrub
MAYAMY Eyebrow scrub has the aroma of coffee with milk.
It's been designed to scrub the brow area using a micro brush or cotton tip. 
A light scrub for the eyebrows to gently exfoliate the skin and prepare the brow area for the Dye or Henna tint. Leaves the skin free from dead skin cells or other impurities which can make the end result look patchy if not removed. 
30g
Mayamy Brow Henna Eyebrow Scrub