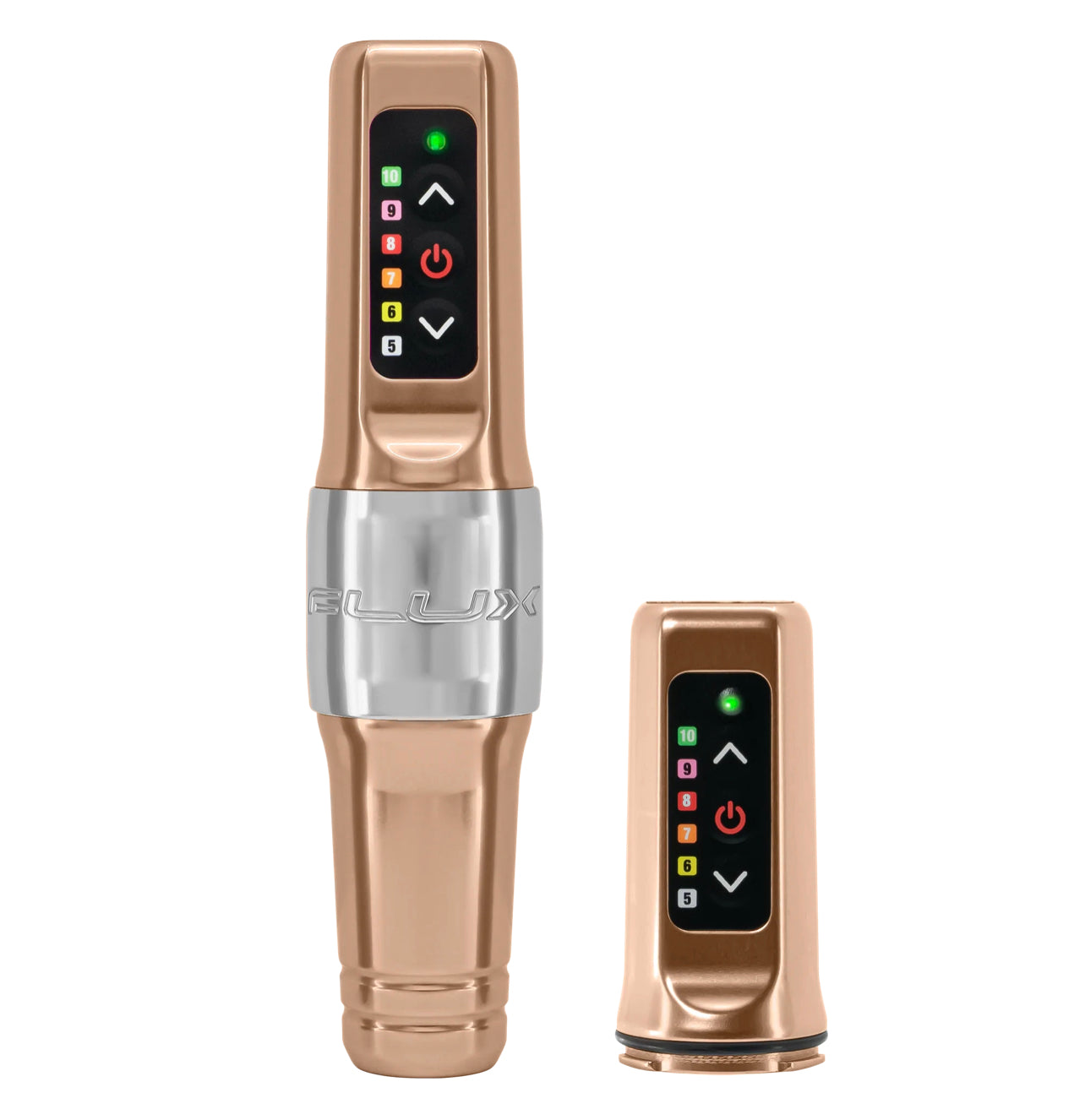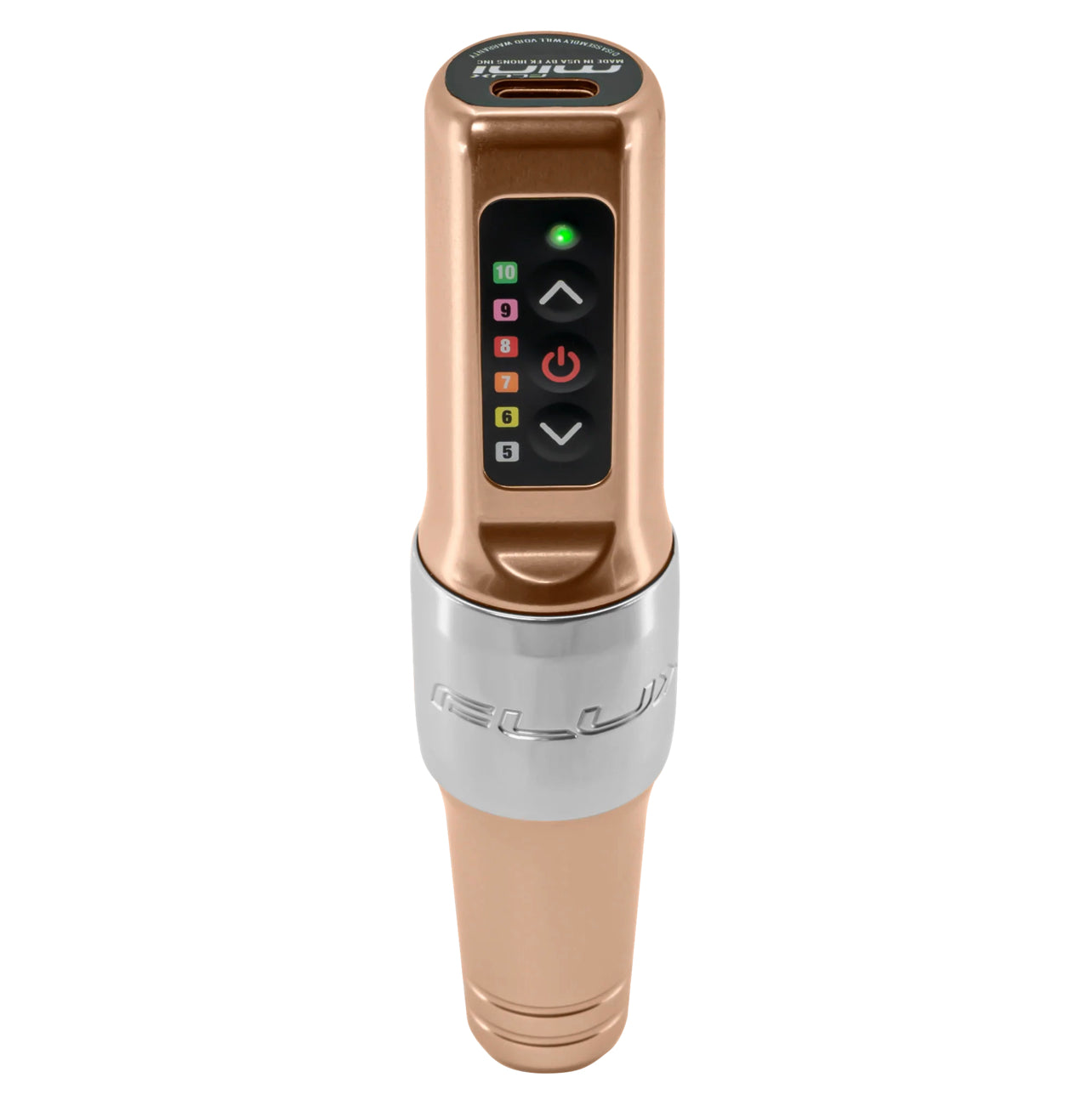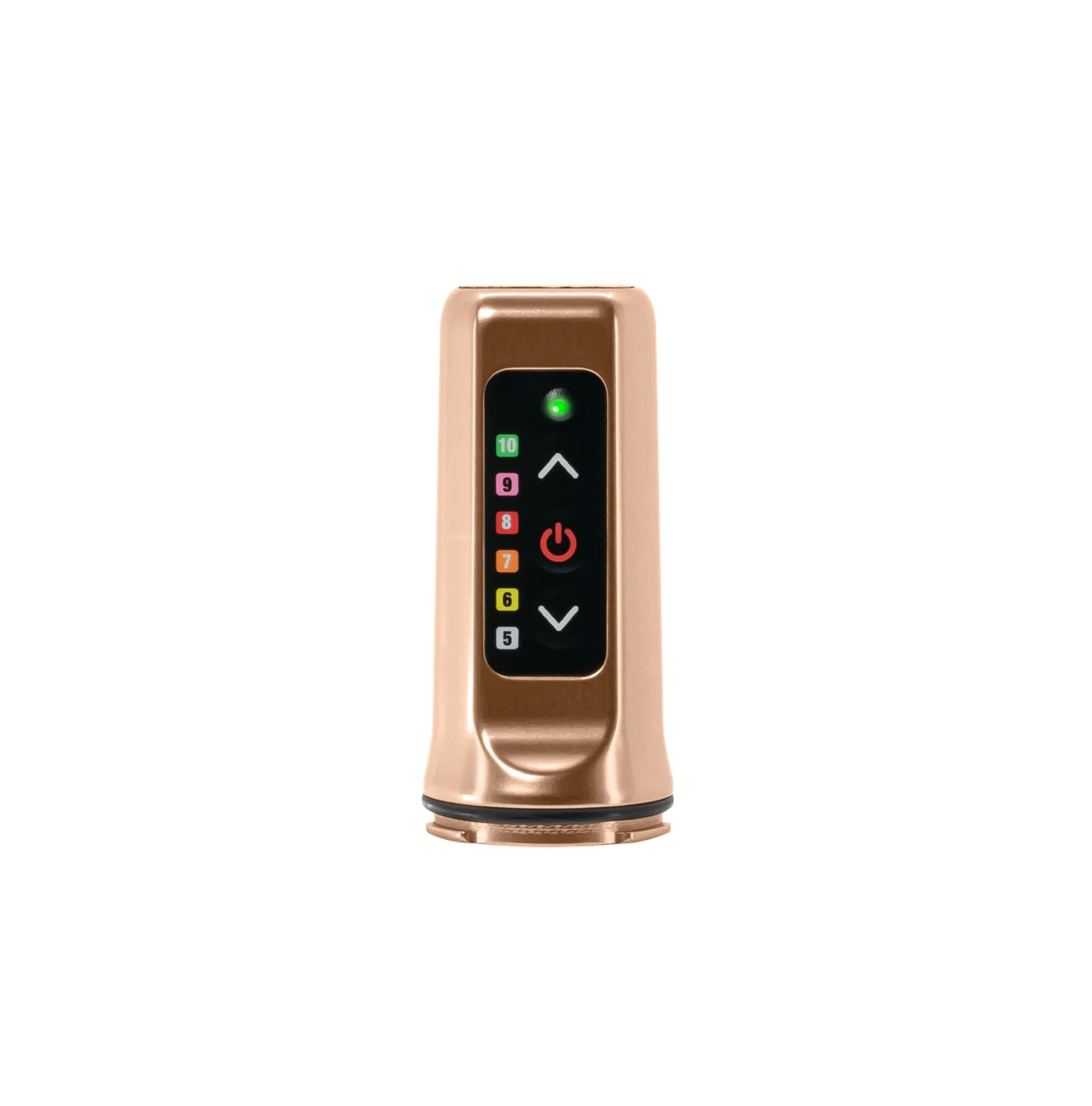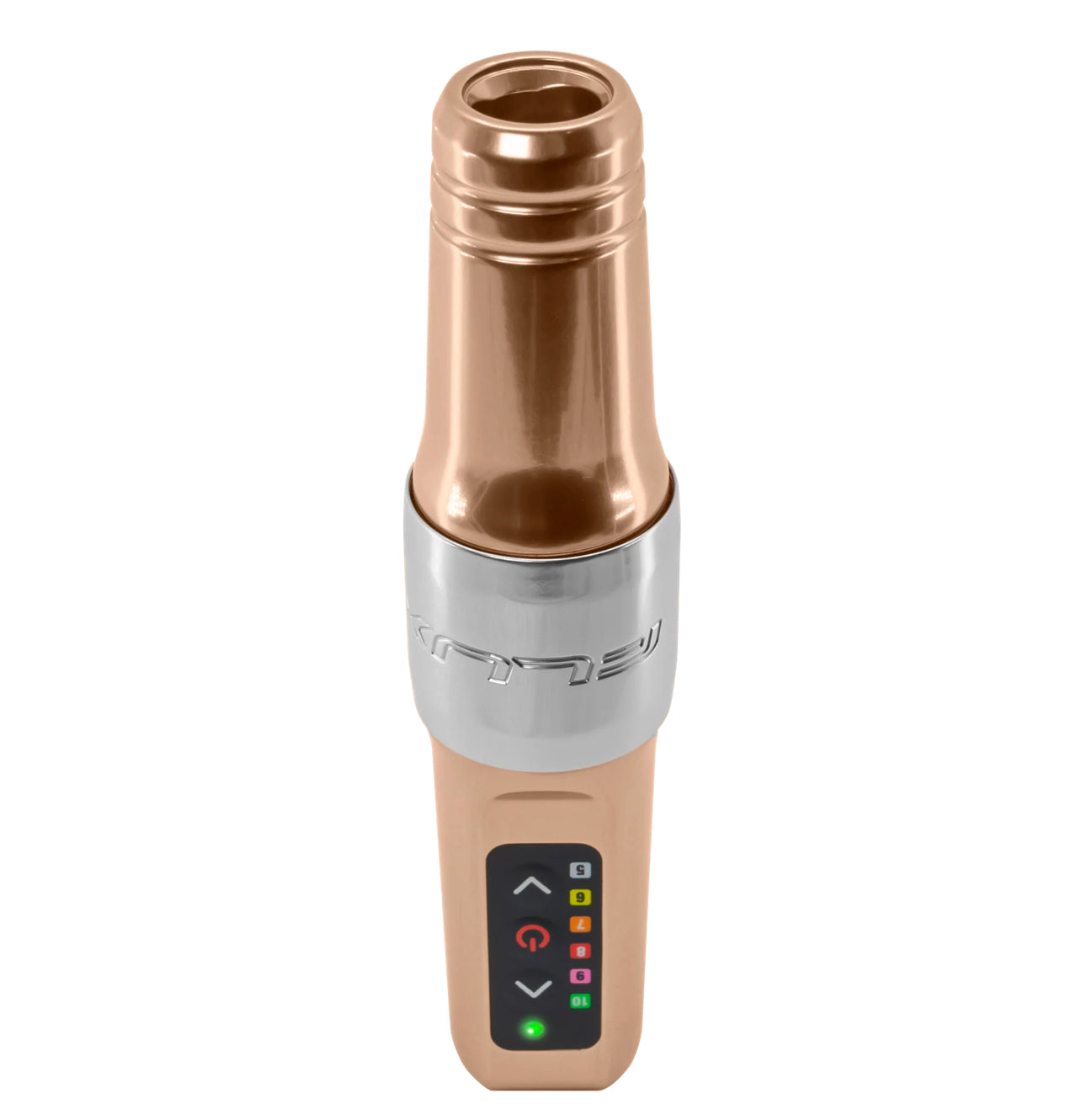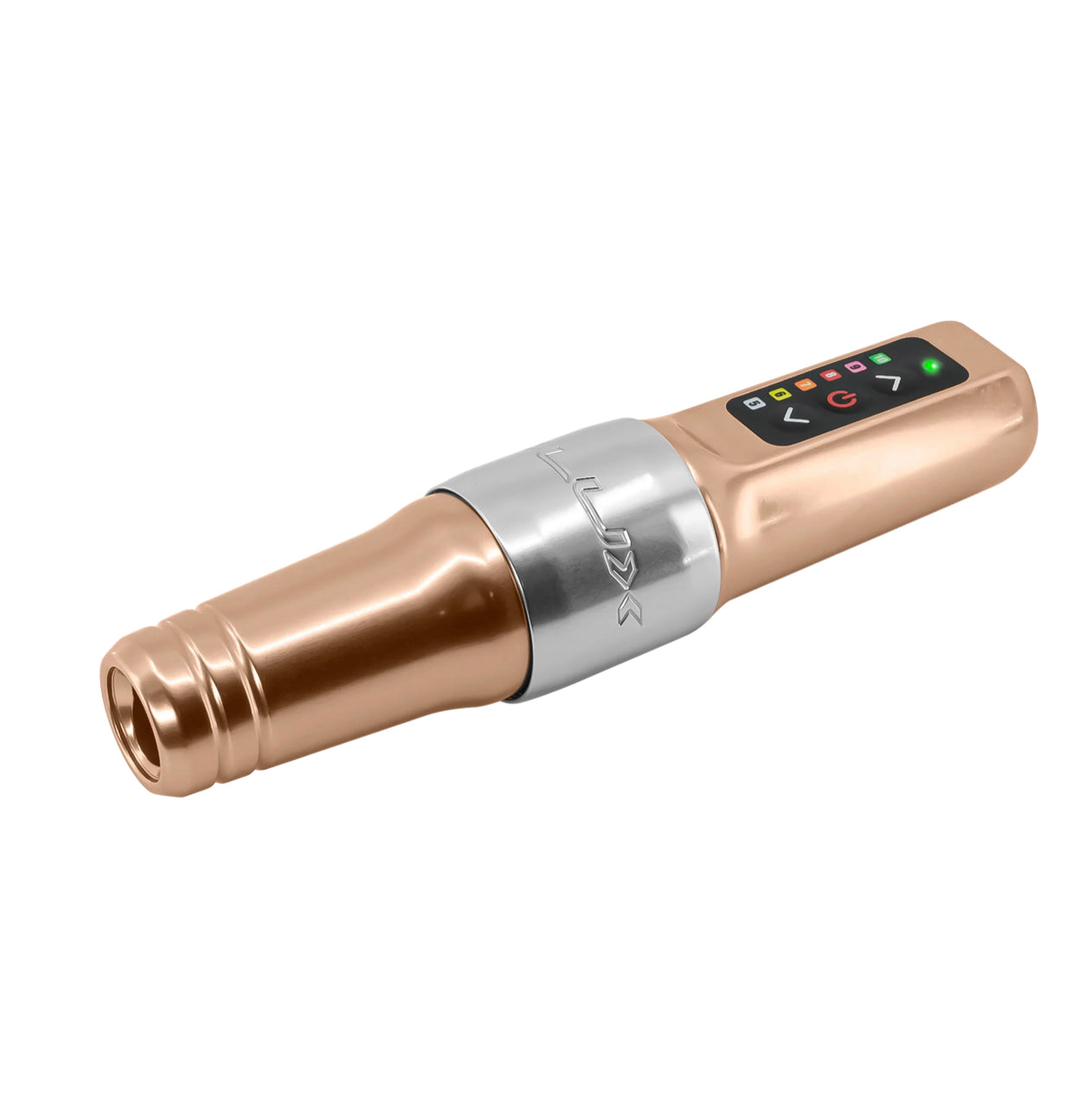 Flux Mini PMU Machine 3.0mm Stroke with Extra Battery - Champagne Gold
Unleash your power. The new Flux Mini unites the wireless power and capabilities of its big sister, Flux S, into a compact design that's a 1/3 smaller footprint. With a grip that measures 19mm in diameter, this slim, ergonomic device packs reliable power in our smallest footprint on the market. ​​
Meet the portable pioneer in PMU, featuring convenient interchangeable power packs, a 3mm stroke, and an ergonomic design for enhanced comfort. Slim in design and powerful in performance, the Flux Mini serves the industry's need for a well-balanced, wireless device with long-lasting battery life and the capabilities of earlier models, without compromises.​
Cut the cord. Maximise mobility and increase flexibility for more freedom during procedures. The Flux Mini provides mighty power with a mini price tag, crafted to fit in your back pocket.
2 x Rechargeable batteries included  
Slim, compact design
Wireless power in our smallest footprint
3 mm stroke length
Proprietary motor design

Up to 5 hours of battery life (*)

Ergonomic shape for comfort
Enhanced mobility
Interchangeable battery packs
User-friendly, intuitive controls
Accessible price point
***NOT compatible with the Killswitch***
(*) Battery life subject to voltage, stroke, needle choice, and skin type. 


Warranty: 
Microbeau offers a 12 month manufacturer's warranty from the date of purchase. If you encounter any issues, please contact Microbeau directly to discuss, fixing or replacing a broken machine by emailing service@fkirons.com. 
Most problems can be resolved by email, without sending your machine anywhere, just give a detailed explanation of your machine issue and the service department should respond within 24 hours.
Flux Mini PMU Machine 3.0mm Stroke with Extra Battery - Champagne Gold