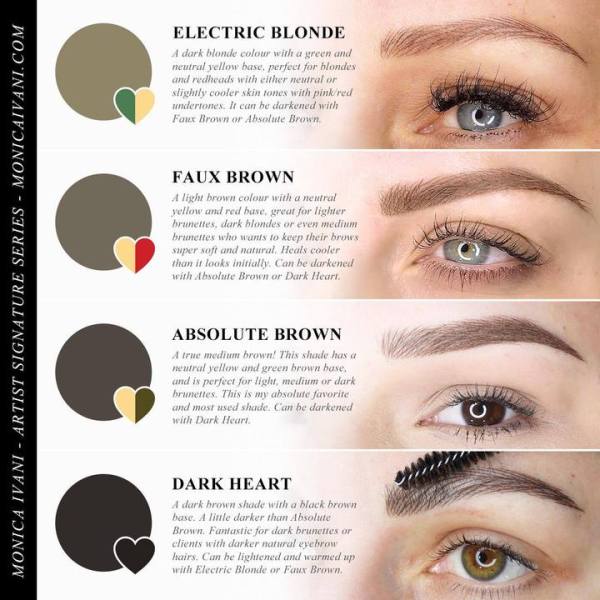 Monica Ivani® - Signature Series Dark Heart
- Dark Heart- A dark brown shade with a black/brown base. A little darker than Absolute Brown. Fantastic for dark brunettes or clients with darker natural eyebrow hair. Can be lighted and warmed up with Electric Blonde or Faux Brown.
This signature series eyebrow pigment was created by Li Pigments in collaboration with world-renowned eyebrow artist Monica Ivani.
These pigments are very easy to use as they come pre-mixed. However, you can use the pigments to lighten or darken the others.
Monica Ivani® - Signature Series Dark Heart