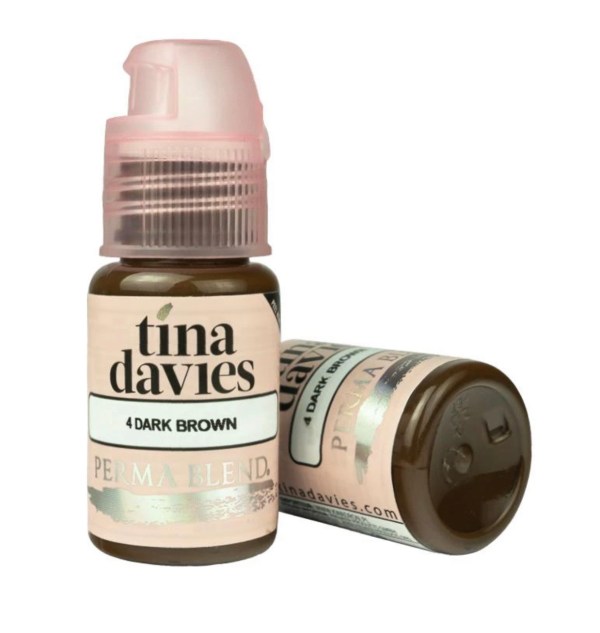 Perma Blend - Tina Davies 4 Dark Brown
Tina Davies Dark Brown pigment is a dark value with an orange base. This pigment is perfect for clients who want a more defined look. Use this pigment for fair, beige, caramel and olive skin tones.This ultra-concentrated formula covers old orange, green and red PMU. The resulting colour is dark brown.
The ingredients are a combination of pigments, glycerin, witch hazel, aqua, rosin, benzyl alcohol, and isopropyl alcohol. Pigments are gamma ray sterilized, vegan and also cruelty-free.
15ml bottle.
Perma Blend - Tina Davies 4 Dark Brown