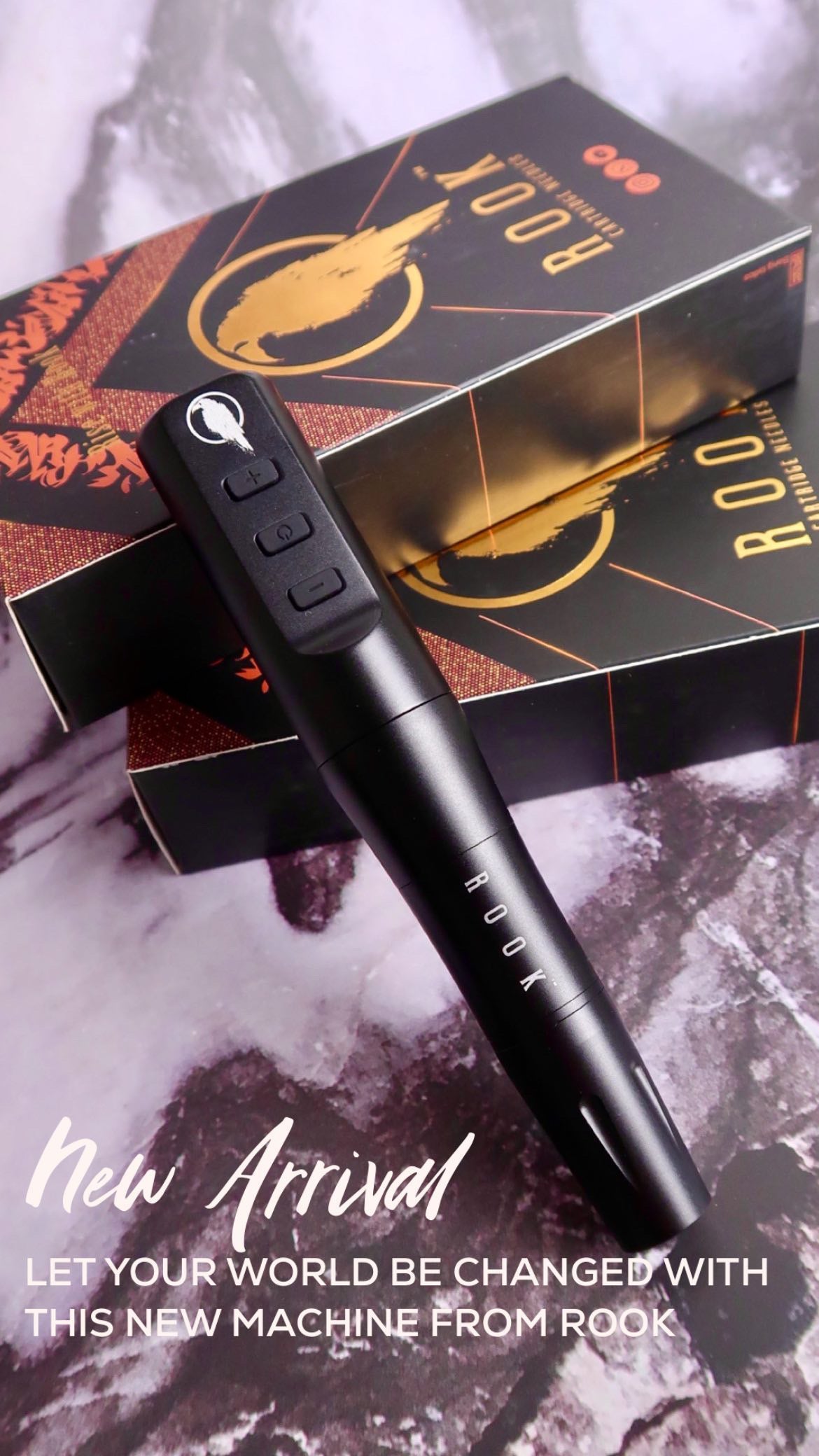 RooK One Wireless Machine (Black)
$925.00
Regular price
$1,015.00
Subscription • Save
From the makers of the world renowned RooK Quill comes the next evolution of the machine that changed the Tattoo, PMU and SMP game, the RooK One.

The RooK One is the result of listening to industry professionals from all three industries and then redesigning the Quill keeping everything that made it great and taking all the feedback and making it even better.

The RooK One features:
A magnetically attached battery system and comes with two batteries for quick and easy battery changing
Each battery weighs only 47.9g and has the power to allow for a 10+ hour work life before needing to be changed via an included usb cable at which point you're free to attach the other battery or use the included magnetic RCA attachment to work from any standard power supply.
Simple 3 button function allows for voltage to be adjusted up or down with the screen on the back of the battery facing the artist so you can see your working voltage and battery life at a glance.
With a total weight of 119.8g with a battery installed and 91.6g with the RCA installed the RooK One adds freedom to your work while still maintaining its small and purpose built design.
The same motor, transmission, and over all design along with the same 3mm stroke that the original Quill had means that the RooK One will feel comfortable and familiar to anyone who has use a RooK Quill. With future accessories in the works such as a wireless foot pedal, smart base, and more, the RooK One will be a valuable asset to any industry professional that demands a machine that can work as hard as they do free of limitations
The RooK One comes with:
1x RooK One Machine
2x Magnetic batteries
1x Magnetic RCA attachment
1x RCA cable
1x Usb charging cable
Technical Specifications:
Fits standard/universal tattoo machine needles cartridges. Compatible w. Kwadron, Vertix, Mast, Tina Davies and more. 
3mm stroke
total weight of 119.8g (with battery installed) 
10+ hour work life before needing to be changed
RooK One Wireless Machine (Black)

$925.00

Regular price

$1,015.00