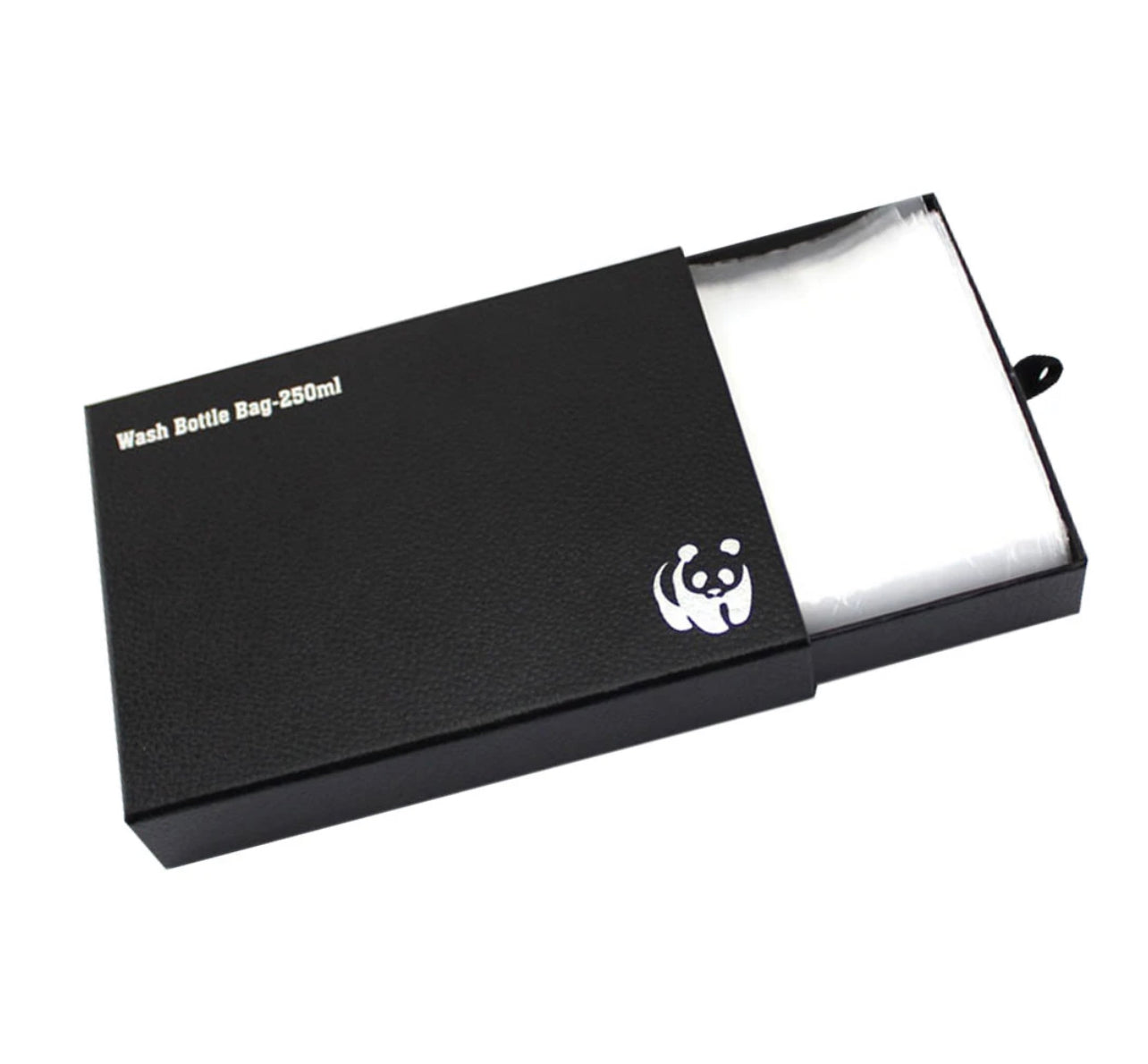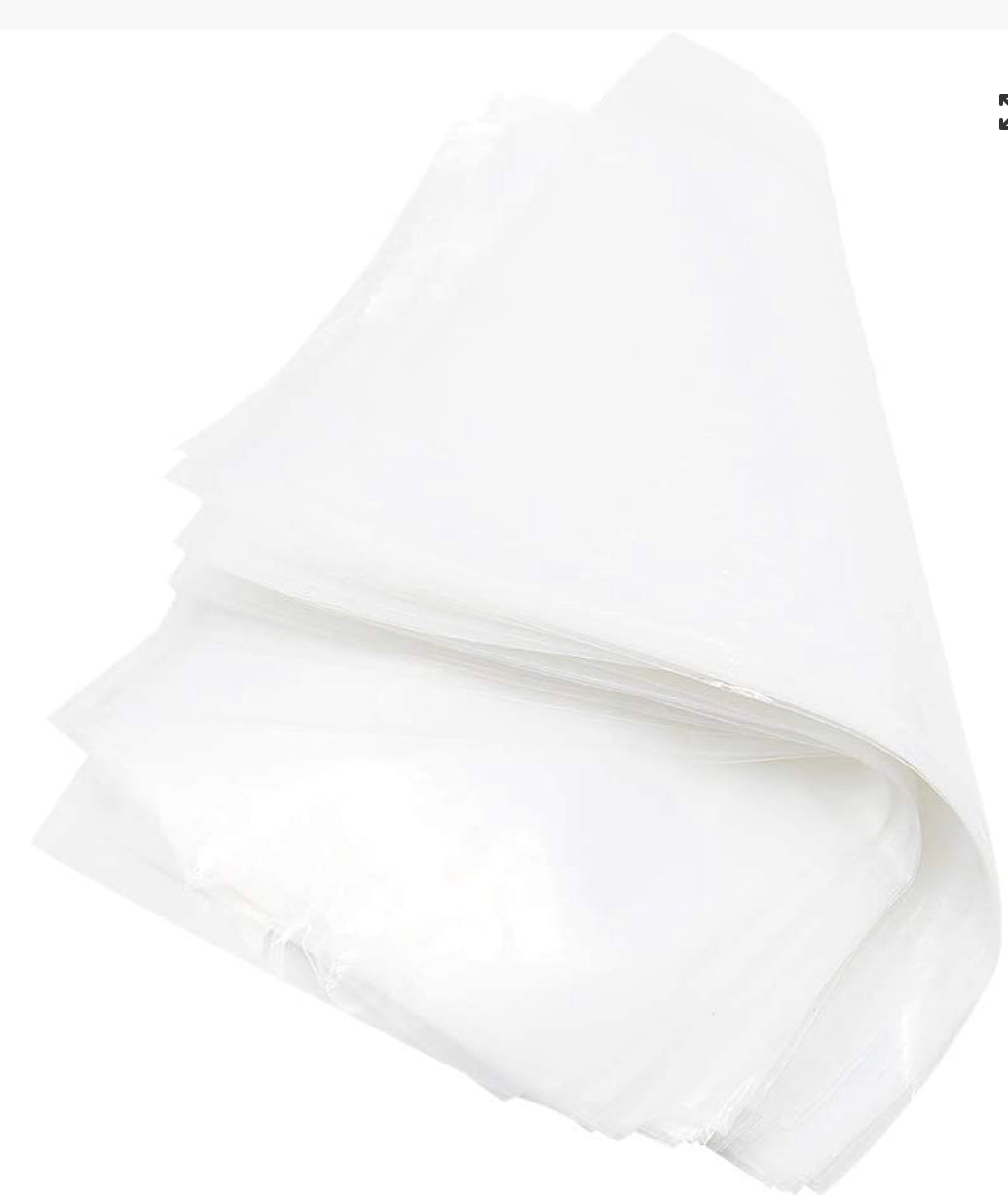 Tattoo Bottle Bags 200pcs - Fits 250ml bottle
Our convenient tattoo wash bottle bags protect your wash bottle from contamination. Each dispenser box contains 200 single-use disposable bags. These bags come in 20cm x 15cm size and will cover your entire 250ml sized bottles. Made of clear and thick polyethylene plastic that is resistant to tearing or puncturing. Don't go let your wash bottle go into a session bareback, who knows what might splash onto it.
 Features: 
HIGH QUALITY MATERIAL: Our bottle bags are made of high quality clear polythene. Transparent so you can easily identify the liquid of the bottle covered.
PROFESSIONAL TATTOO SUPPLIES: Disposable bottle bags will cover your entire wash bottle, preventing the possibility of contamination. Fits wash bottles up to 250ml.  Disposable and Safe.
Tattoo Bottle Bags 200pcs - Fits 250ml bottle