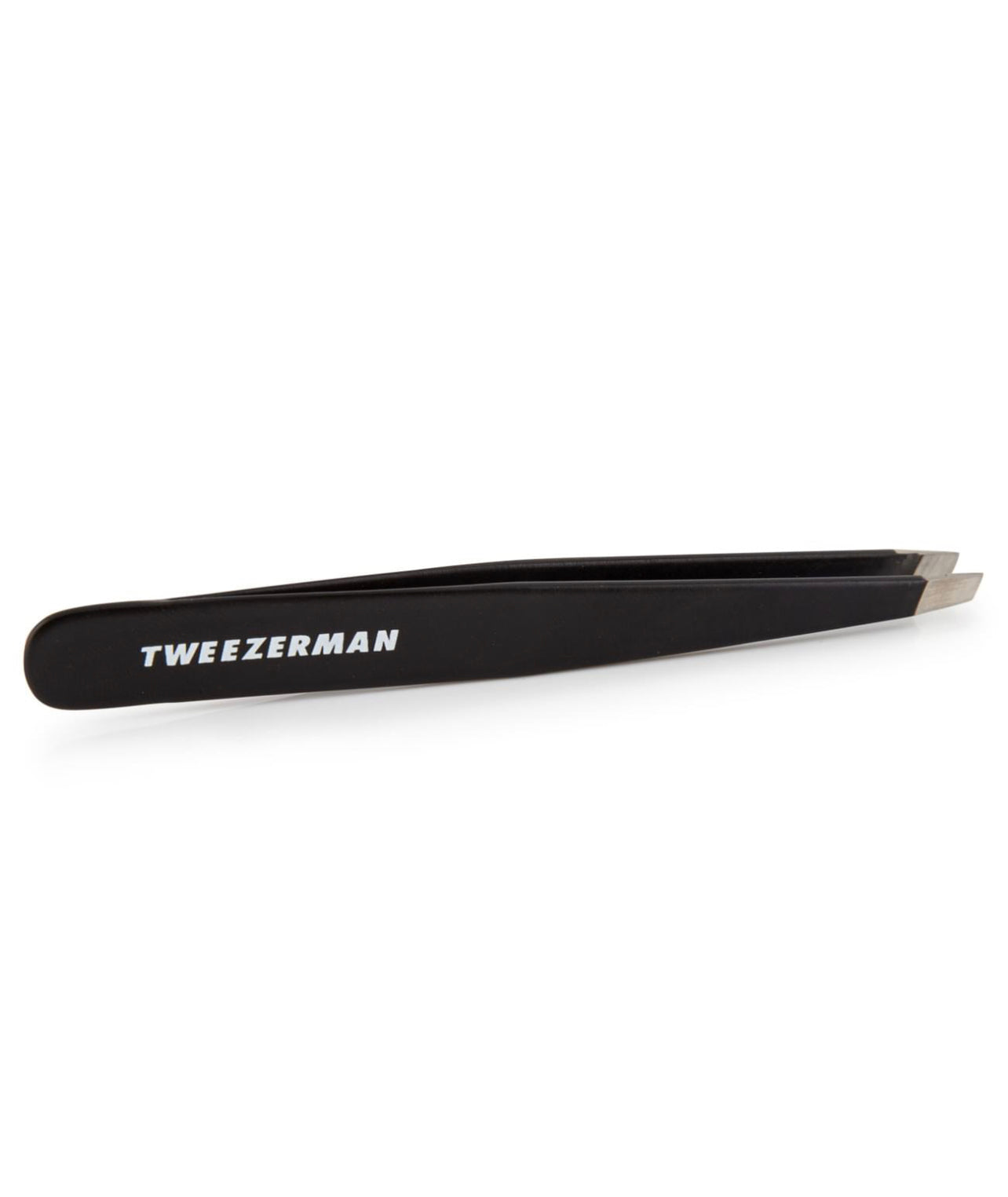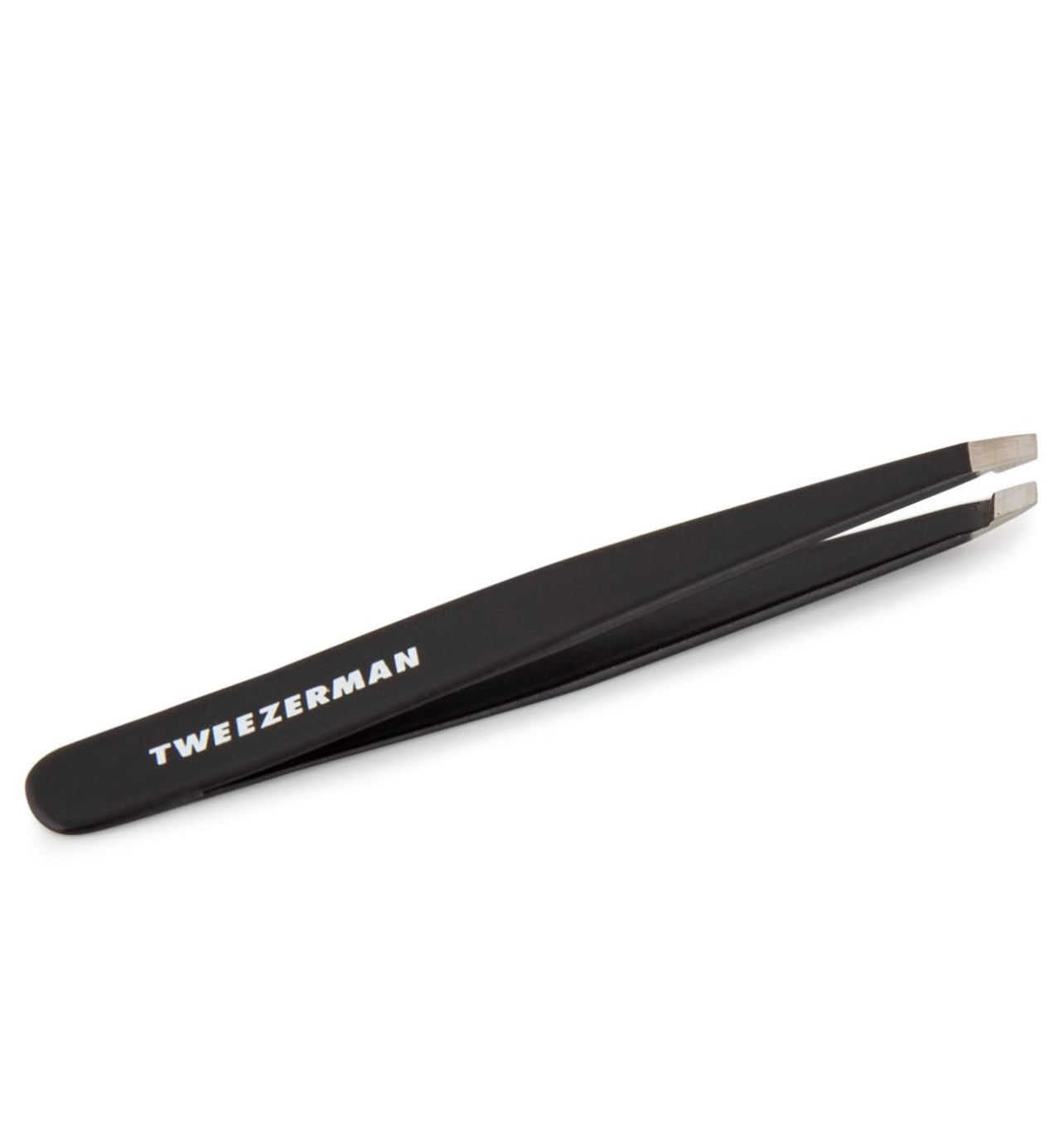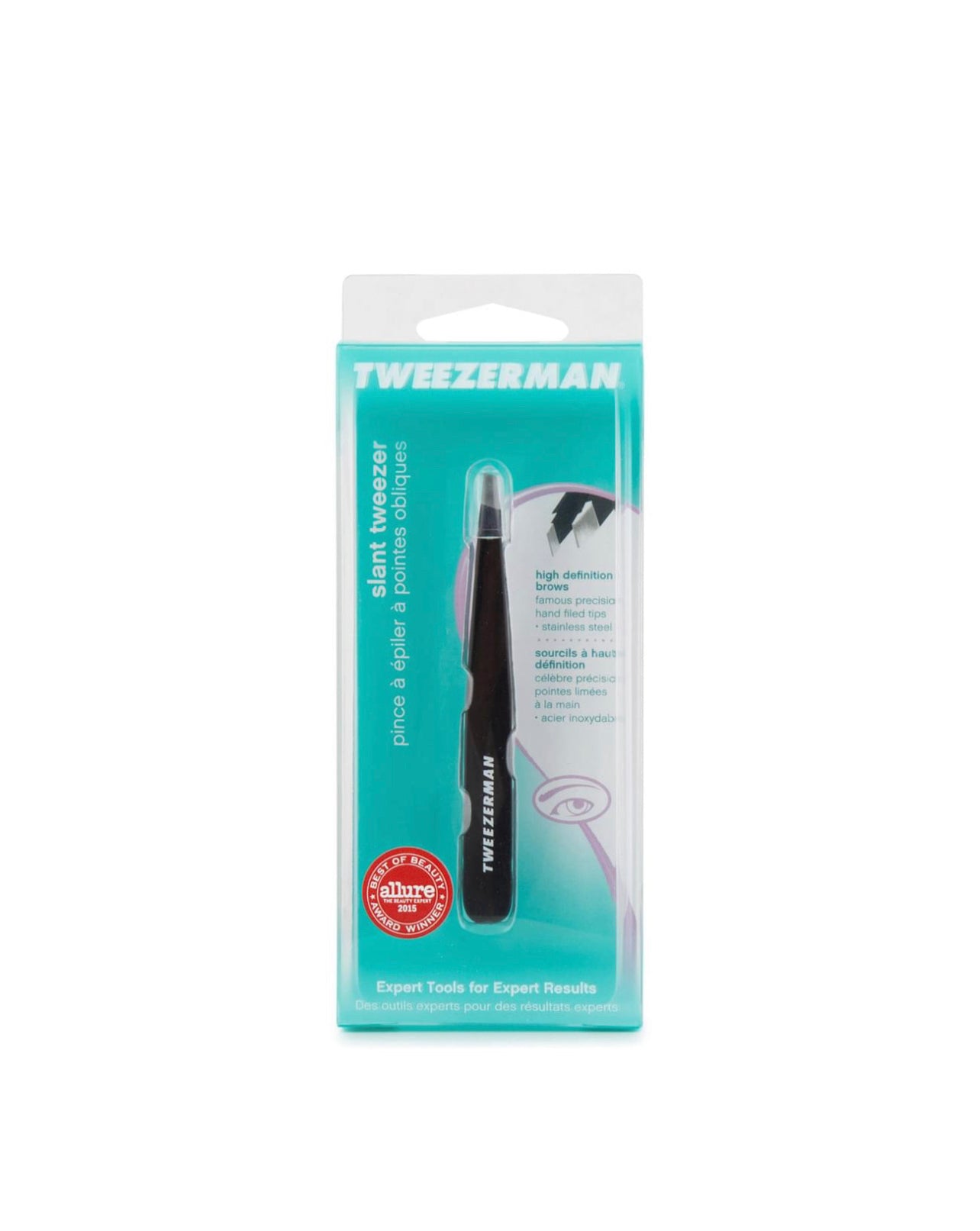 Tweezerman Slant Tweezer Black
Tweezerman Slant Tweezers are positively the finest general-use tweezer in the world. The tips of these precise tweezers are hand-filed. This helps them to be perfectly aligned to grab the hair everytime. Once you've tried Tweezerman Tweezers, you'll never want to use anything else.
CARE: Wipe tips clean after use. Always replace protective cap on tweezer tips.

NOTE: Spring tension can be increased by gently pulling the two halves of the tweezer apart. Once you have increased the spring, you cannot decrease it. Do not drop tweezers. This can damage the tip and throw tweezers out of alignment.
Features:
Tweezerman Slant Tweezer
Colour: Black 
Precision hand filed tips for high definition brows
Materials: Stainless steel with enamel finish
Length: 9cm
Tweezerman Slant Tweezer Black