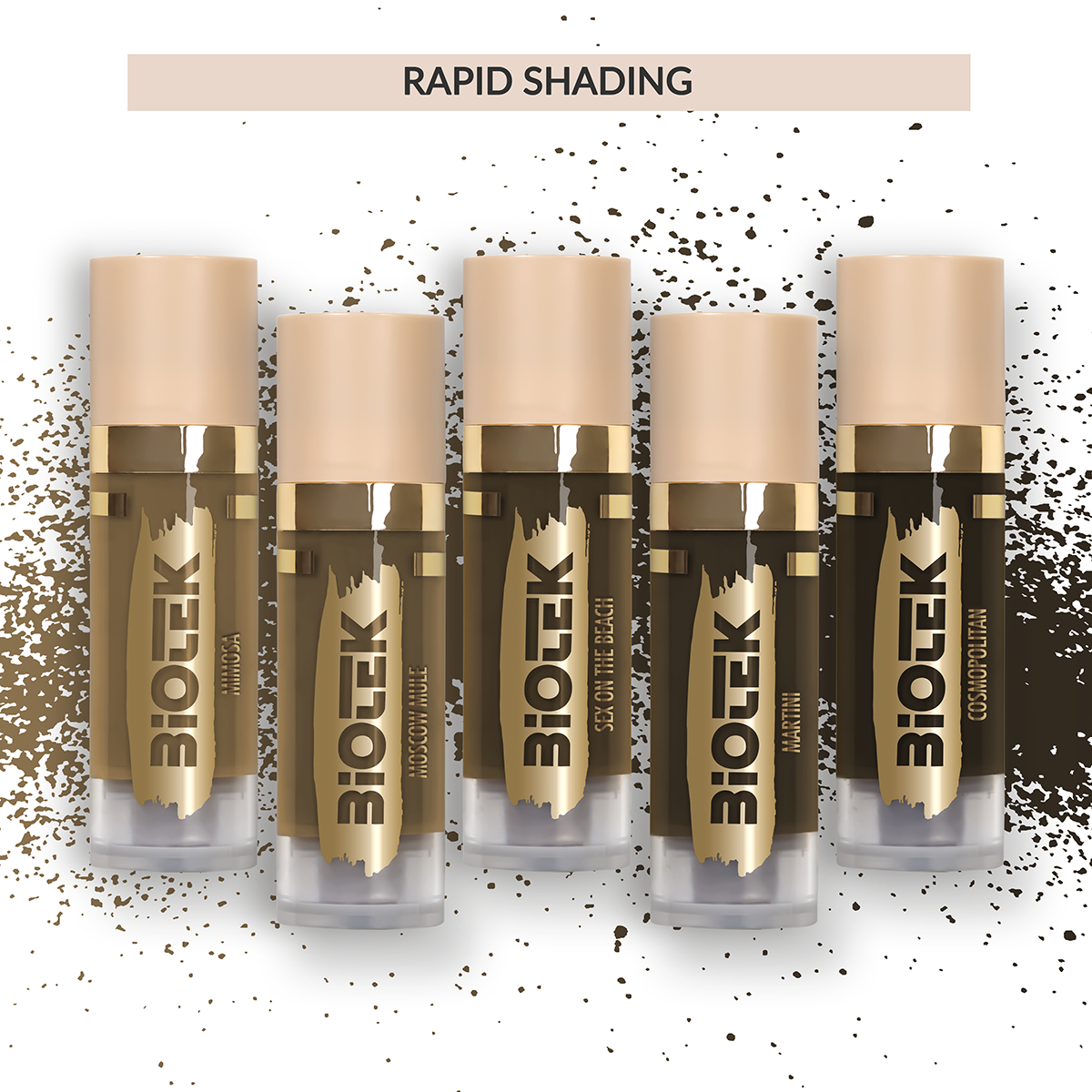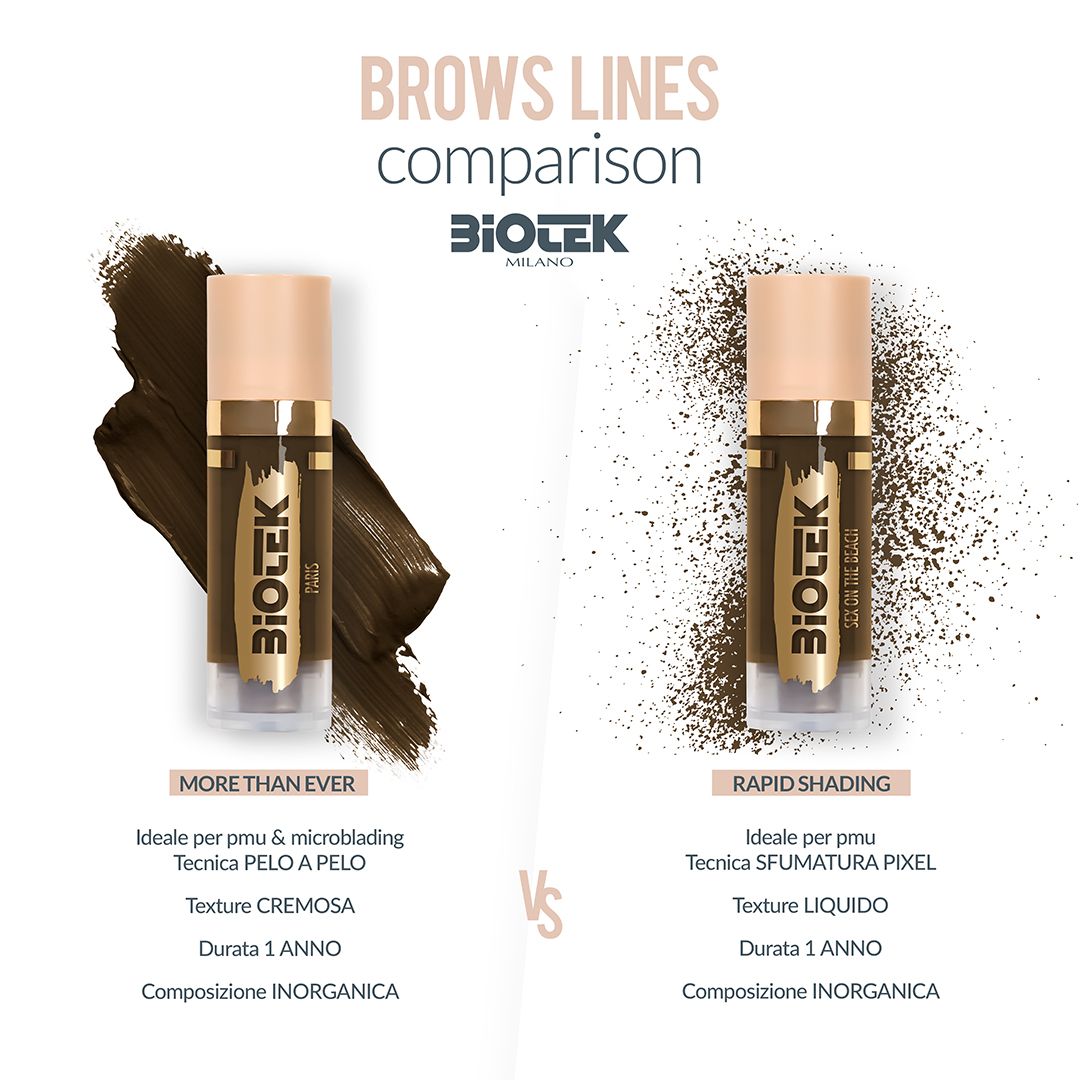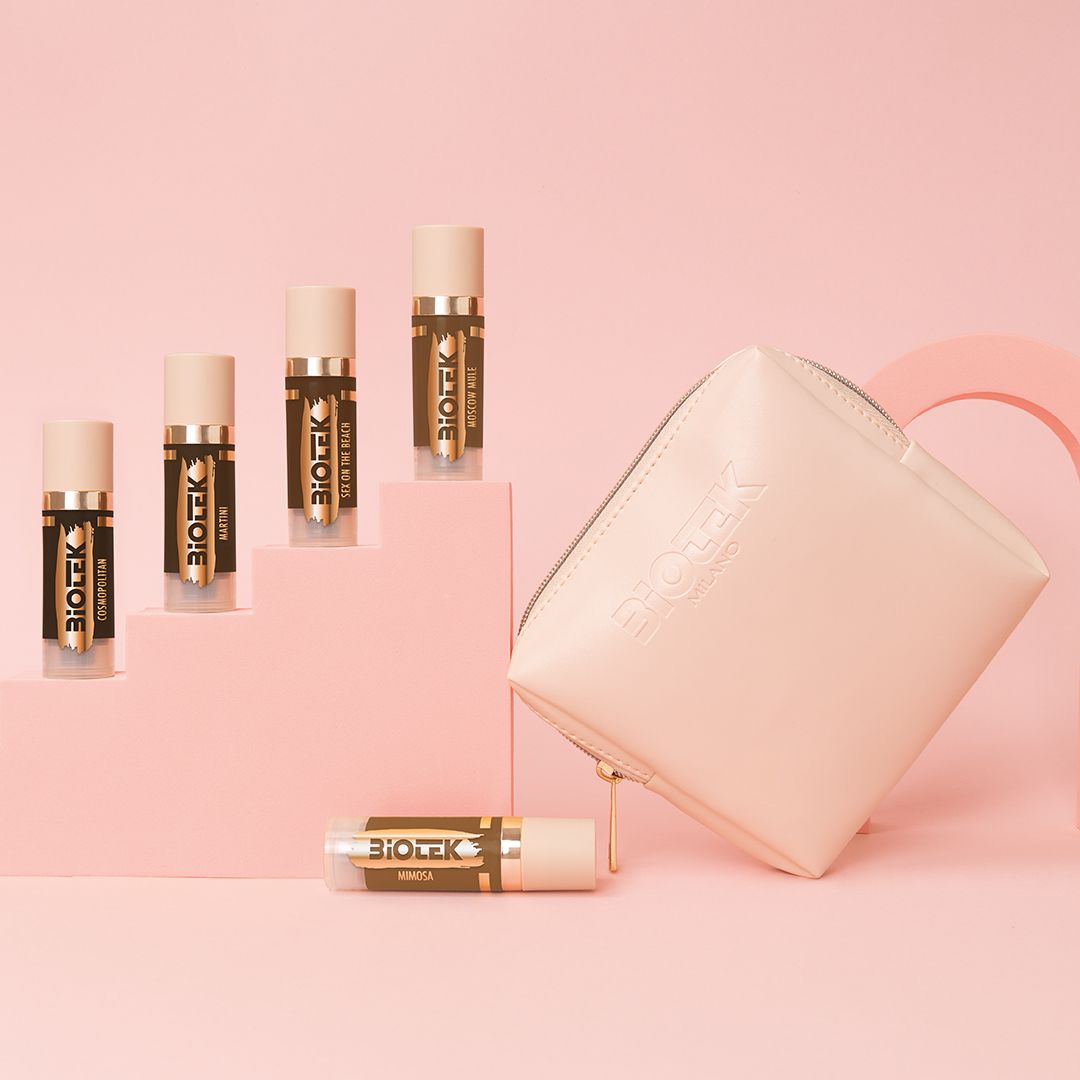 Biotek Rapid Shading Pigment Kit (5 X 18ml Pigments)
Introducing RAPID SHADING, a line of 5 permanent makeup eyebrow colours, specially designed for powder brows.
Biotek Rapid Shading Pigment Kit includes (5x18ml):
MIMOSA - Blond

MOSCOW MULE - Light Brown
SEX ON THE BEACH - Medium Brown
MARTINI - Dark Brown
COSMOPOLITAN - Extra Dark Brown
The shades are all neutral, perfectly balanced to guarantee you stable healed results without red or gray toning. There is therefore no need to mix 2 colors, nor to add any modifiers (eg mixing colours).
The Rapid Shading line, just like the Biotek More Than Ever Eyebrow Line, is 100% inorganic.
All BIOTEK colours are equipped with a special Bio-coating that protects the pigment molecules and prevents any kind of colour change!
All Biotek colours are produced in Italy and compliant to REACH and FDA regulations.
Biotek pigments are vegan and not tested on animals.
BIOTEK colours are packaged in a practical airless bottle, which allows you to use up to the last drop without any waste.
All BIOTEK colours are:
- produced entirely in Italy with high quality raw materials.
- vegan and not tested on animals.
- compliant with European and American regulations.
- suitable for permanent make-up and microblading.
- full coverage.
- stable (no colour changes).
For professional use only.
Biotek Rapid Shading Pigment Kit (5 X 18ml Pigments)