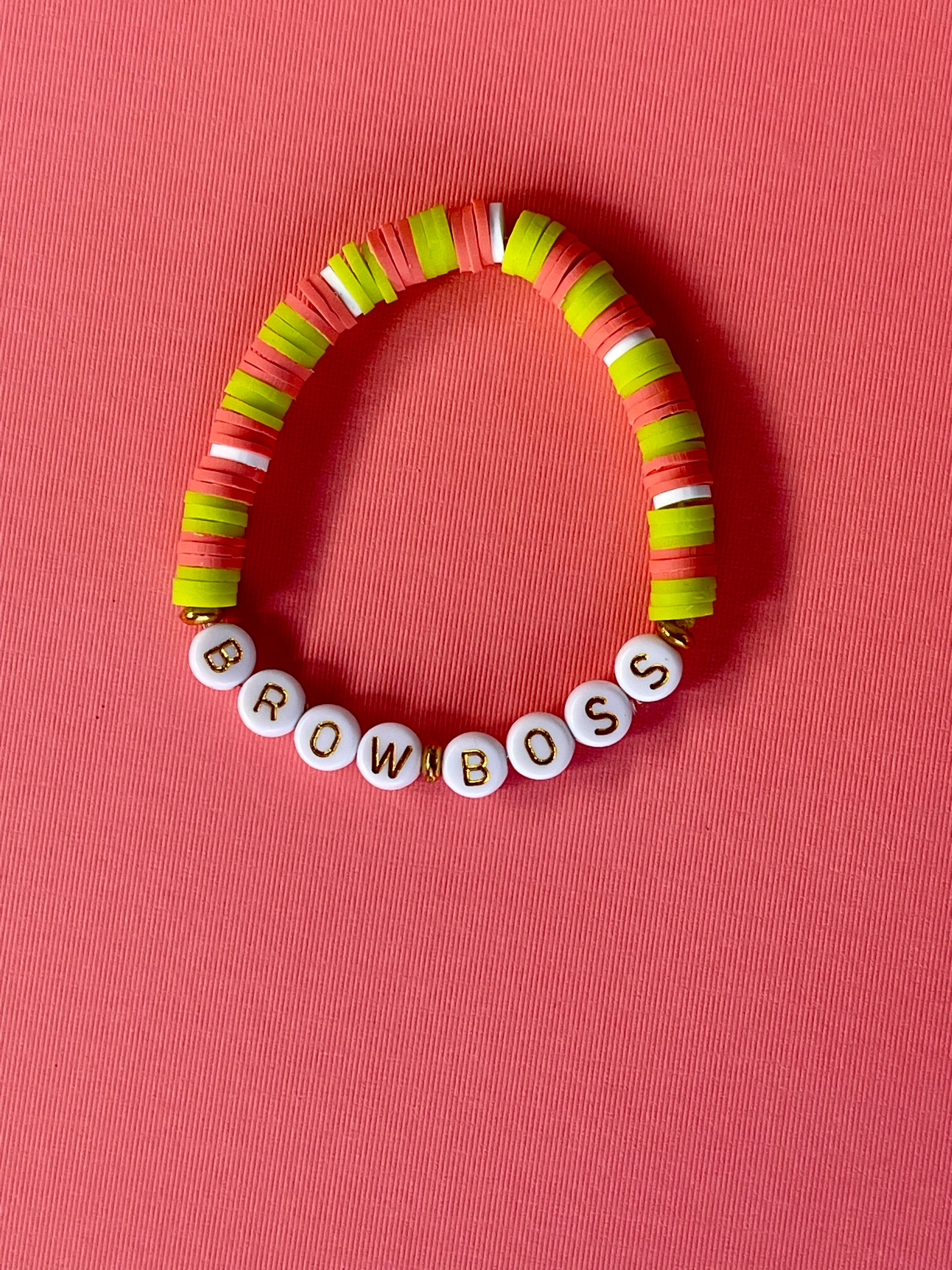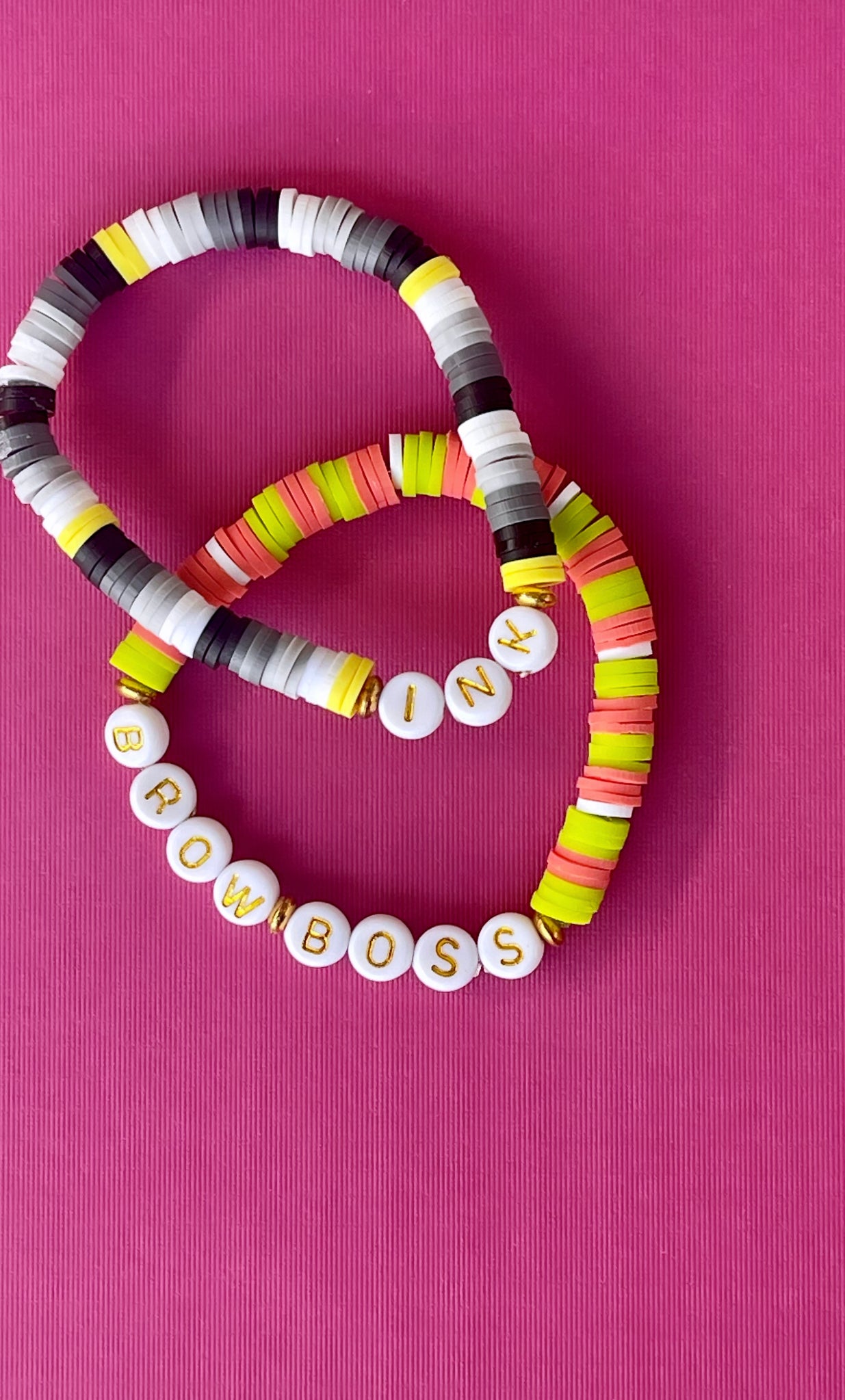 Bracelet with BROW BOSS (Medium)
This made with love handmade clay bead bracelet is very trendy and a great gift for any occasion for a friend or for yourself. It's made of clay beads, and elastic string so stretches over hand.
Made in the perfect hues of colours from the rainbow, this lightweight bracelet is perfect to add pops of color to your ensemble.
Bracelets are made in 2 sizes Small approximately 16cm usually fits around 4year old to 9year old and Medium approximately 19cm fits around 10year old and up. 
Please don't hesitate to ask for it bigger if wanting to fit a larger wrist adult. The easiest way to measure your wrist is to wrap a tape measure around to see what size will fit you best. 
Lightweight Polymer Clay Bead
Bracelet with BROW BOSS (Medium)