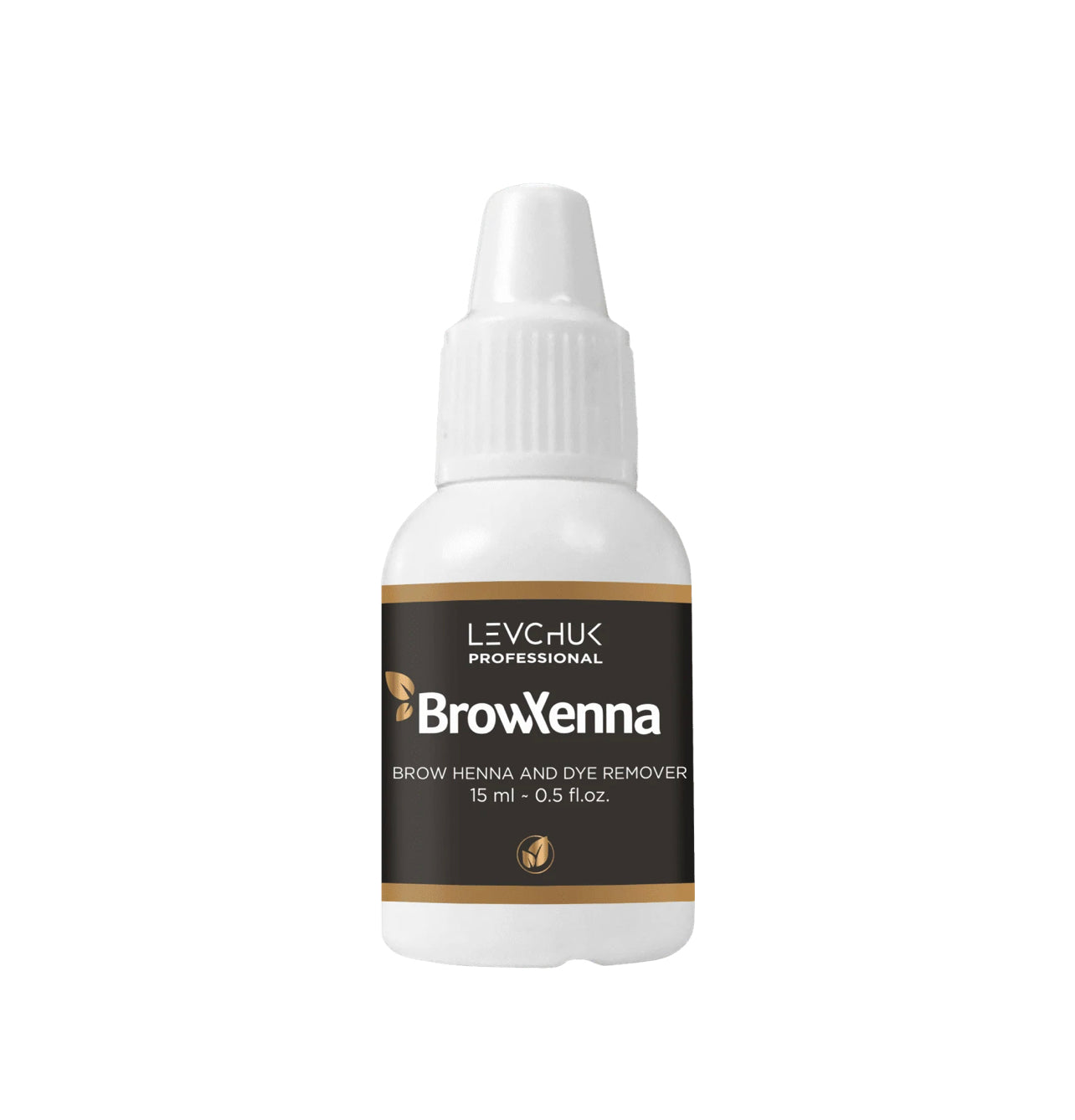 BrowXenna® Henna and Dye Remover 15ml
BROWXENNA® colour remover is designed to remove BROWXENNA® henna and dye. Good for correcting or eliminating mistakes, as well as removing henna and dye residue during the brow tinting process. Lightens the skin by 2-3 subtones of a shade, but does not affect the colour of the tinted hairs. Suitable for all skin types, does not dry the skin and does not cause irritation.
The renewed composition includes extracts (horse chestnut extract, assai extract, paraguayan holly extract) that moisturizes and protects the skin.
Does not contain alcohol.
Now in liquid form.

How to use:
Spread a small amount of remover on a cotton pad. Wipe the brow area, leave for 5-10 minutes. Remove any remaining product with a cotton pad moistened with cleansing lotion.
Ingredients:  Ethoxydiglycol, Euterpe oleracea fruit extract, Horse chestnut extract, Ilex paraguariensis leaf extract.
15ml Bottle 
BrowXenna® Henna and Dye Remover 15ml