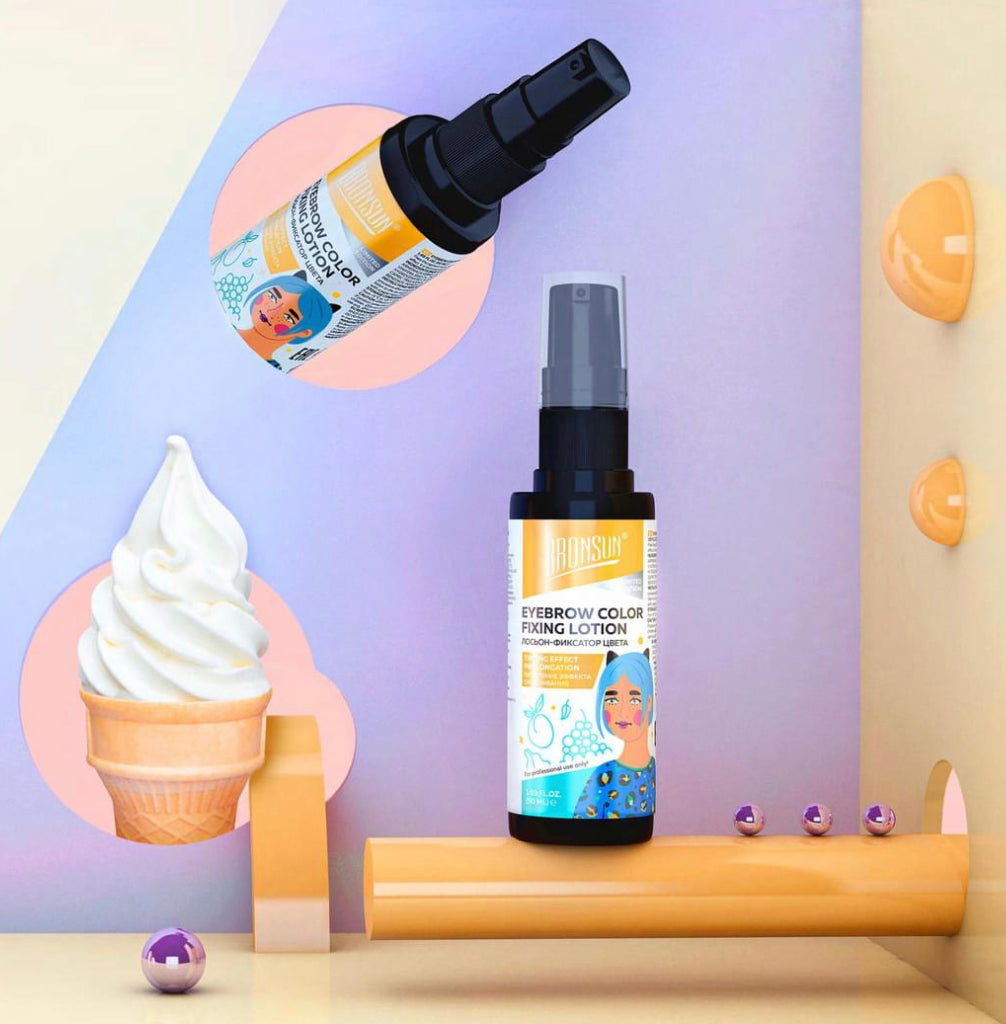 Bronsun Eyebrow Colour Fixing Lotion 50ml
$19.95
Regular price
$29.95
Subscription • Save
Bronsun Eyebrow Colour Fixing Lotion 50ml
The colour fixing lotion is recommended to use when tinting with dye or henna and in the eyebrow-care routine at home. Suitable for all types of dye or henna.
The product promotes fixing of pigment after the tinting procedure and provides a long-lasting effect. Performs moisturising properties.
Due to APRICOT KERNEL OIL, the eyebrow hairs regain their natural smoothness, softness and become more manageable.
PANTHENOL provides shine, protects against external impact.
GRAPESEED OIL has powerful antioxidant and regenerative properties.
The product is instantly absorbed, and its light consistency does not leave any traces on hairs. Non-comedogenic.
How to use:
At the final step of the tinting procedure, after complete removal of dye or henna, apply the fixing lotion on the dry eyebrows.
Do not wash it off. Wipe the residues with a paper tissue if needed.
How to store:
Store at a temperature from +5°C to +25°C.
Keep Dry
Store away from heat and direct sunlight
Ingredients:
Water, Cetearyl Alcohol, Prunus Armeniaca Kernel Oil, Isopropyl Myristate, Vitis Hydrogenated Castor Oil, Panthenol, Caprylic/Capric Triglyceride, Tocopheryl Acetate, Sodium Benzoate, Potassium Sorbate, Parfum, Citric Acid
Shelf Life Before Opening:
Shelf Life Once Opened:
Consumption:
Bronsun Eyebrow Colour Fixing Lotion 50ml

$19.95

Regular price

$29.95