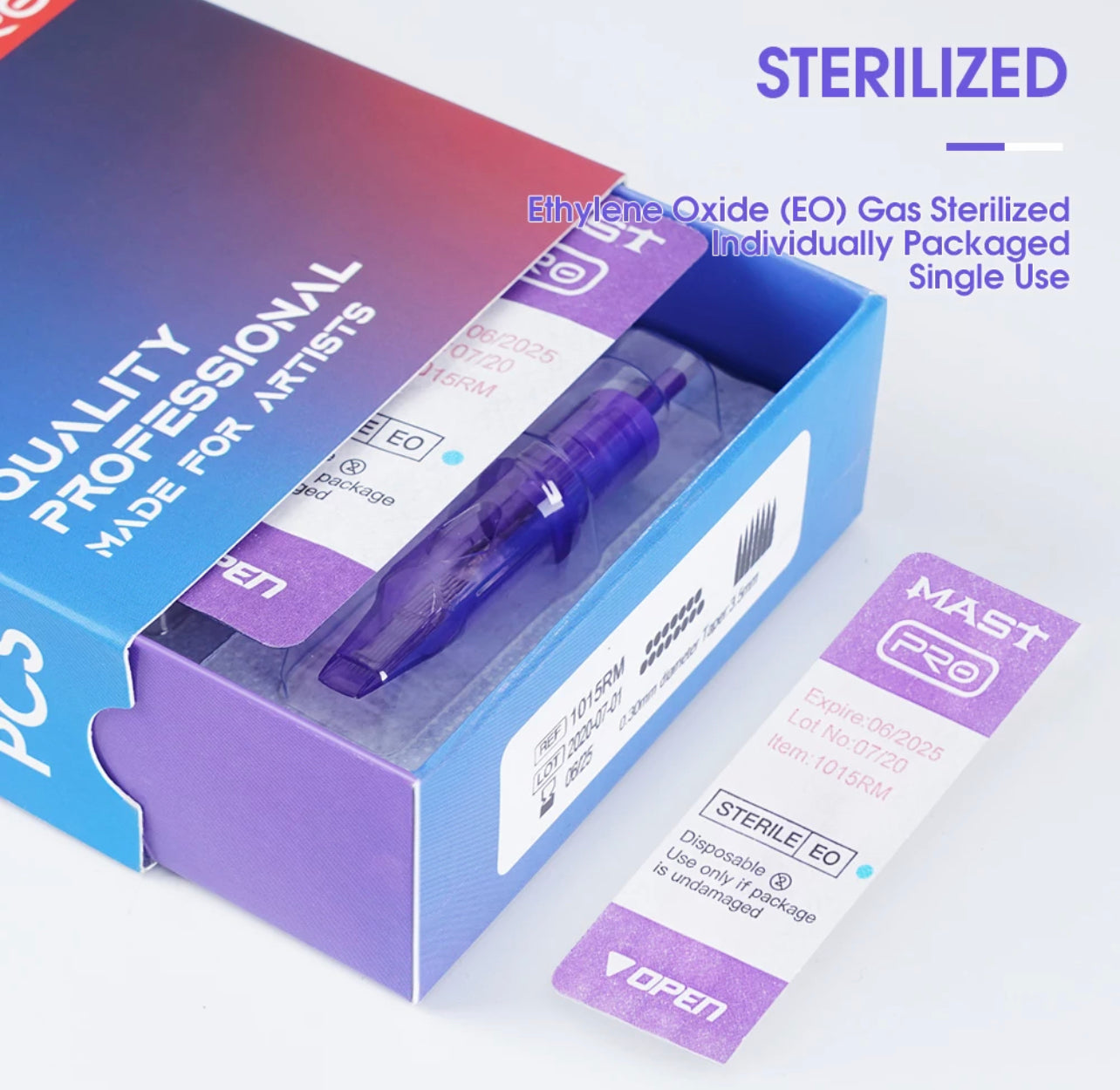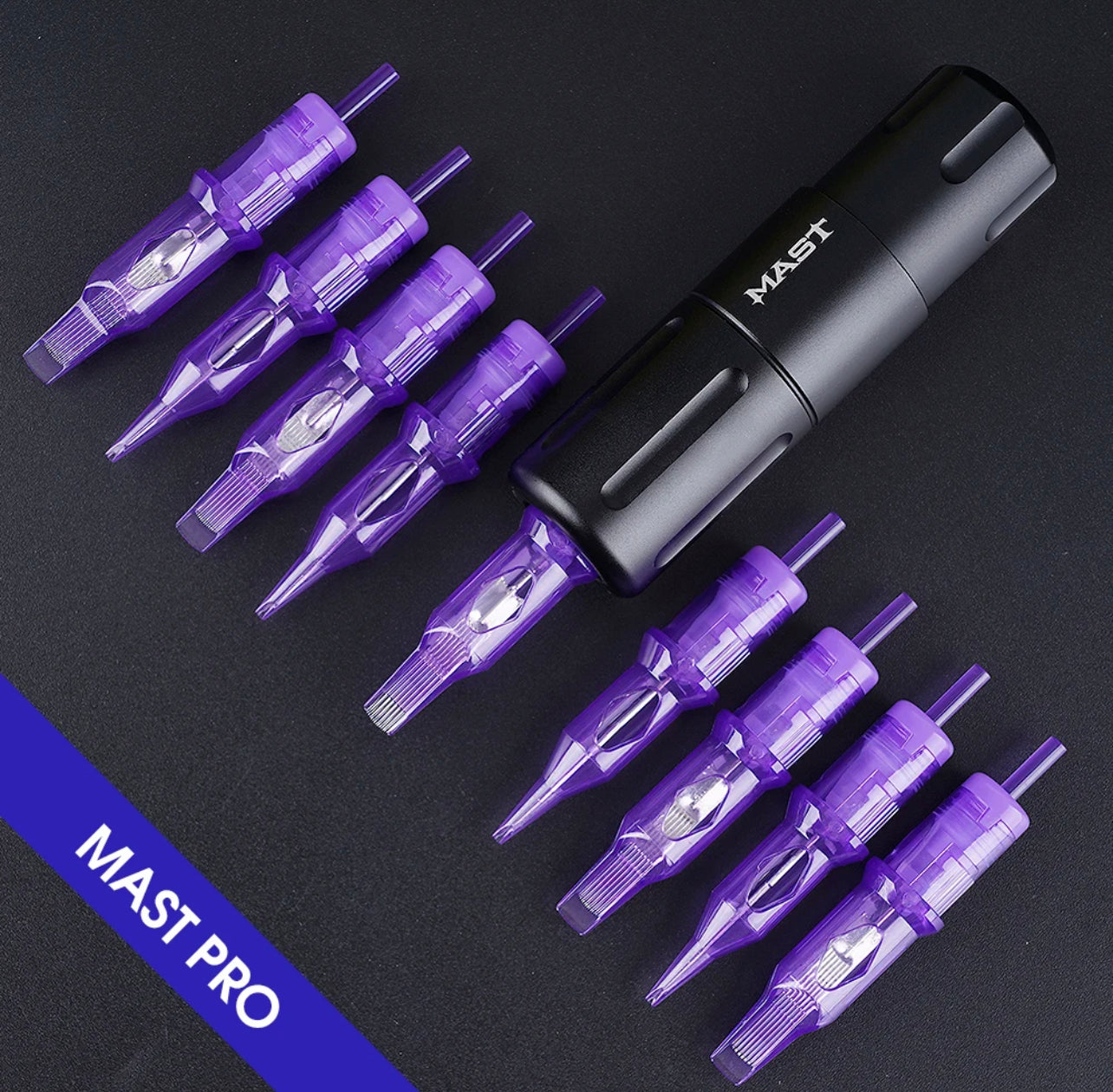 Mast Pro Tattoo Shader Cartridges (20pcs)
MAST Pro Shader Cartridges box of 20. 

Safety membrane cartridges are manufactured using high grade 304L stainless steel, polished to a smooth finish. 

Completed with ethylene oxide disinfection, disposable and single use.

Every detail of shell makes extremely comfort to work with. 
Perfectly matched needles and shell, offering high-stability smooth and unhindered ink flow. 
⠀⠀⠀
Cartridges fit machine brands, Mast, Bellar, Cleo, Rook, Xion, Cheyenne, Equaliser, FK Irons, Bishop, Scalpa, Charme, Flux Mini, etc.⠀
20 cartridges per box.  
Mast Pro Tattoo Shader Cartridges (20pcs)