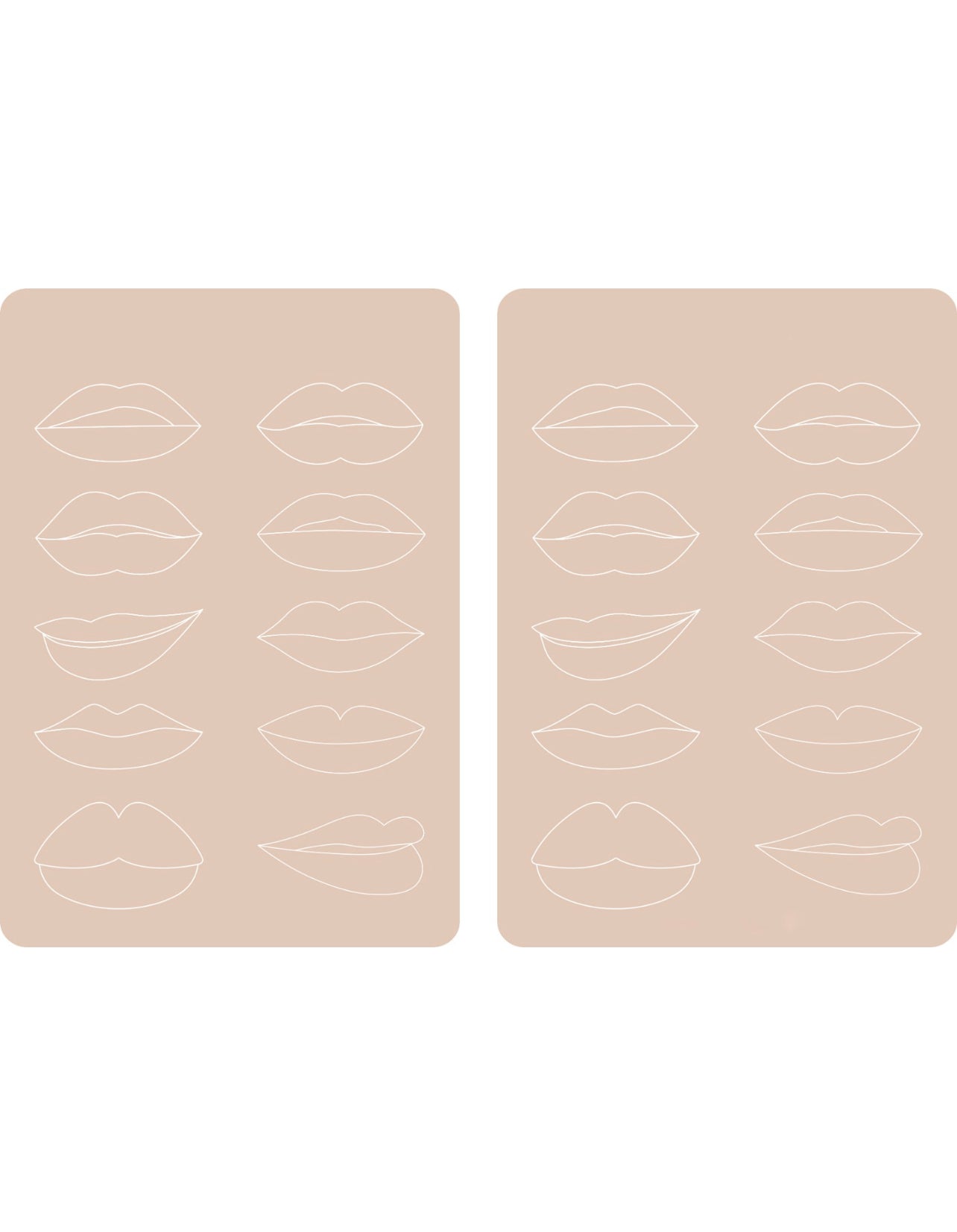 Double Sided Lip Latex Practice Skin
Cosmetic Ink Double Sided Lips Practice Pads
Double sided printed practice pads are designed for machine lip blush practice.
Lips are printed uniquely at different angles to allow the artist are realistic practice experience. 

This thick pad was created with different lip shapes and intended for artists to practice their skills and for trainers to effectively teach students the foundation of machine works.
Best used with baby wipes that have a little bit of soap.
Double Sided Lip Latex Practice Skin