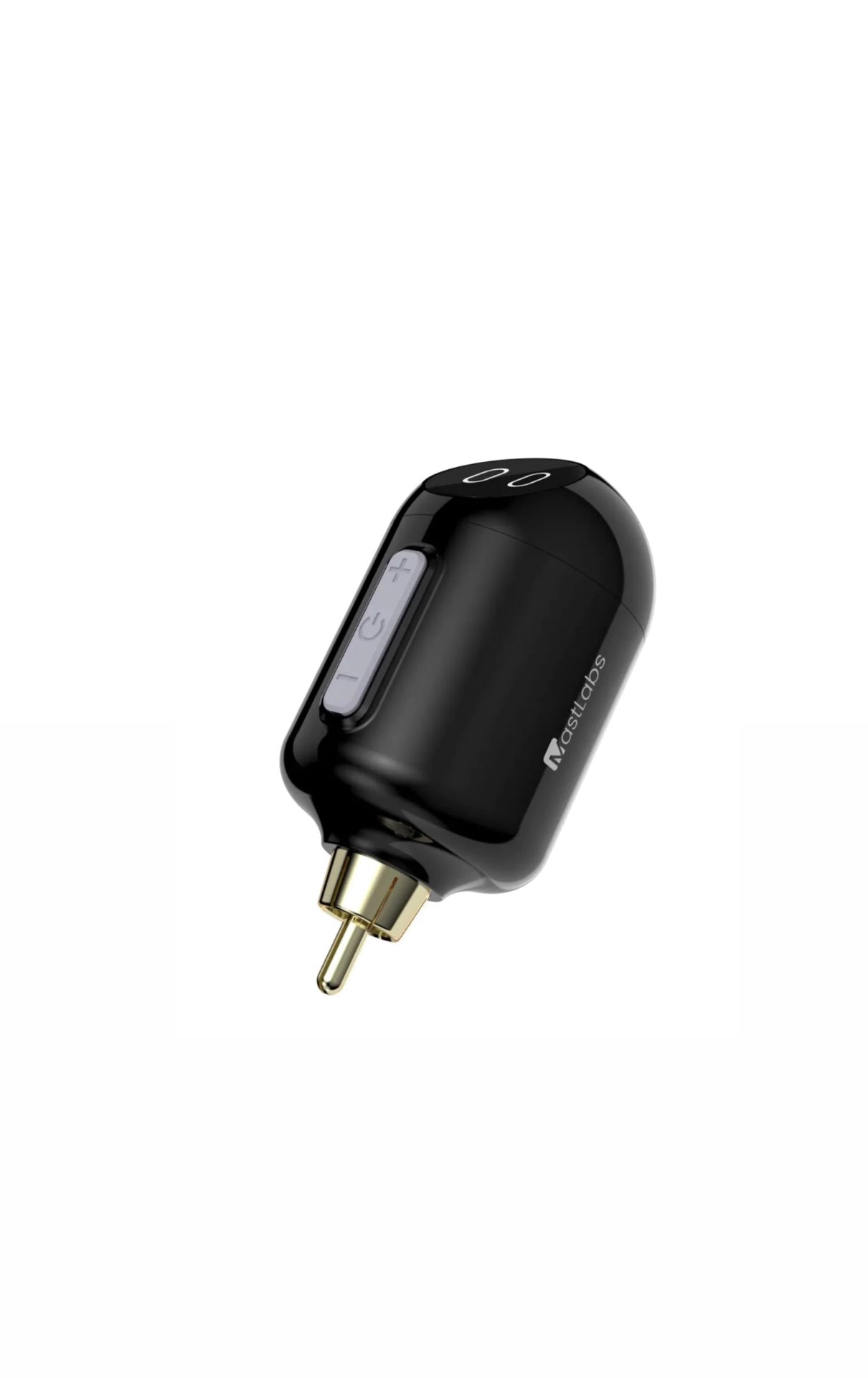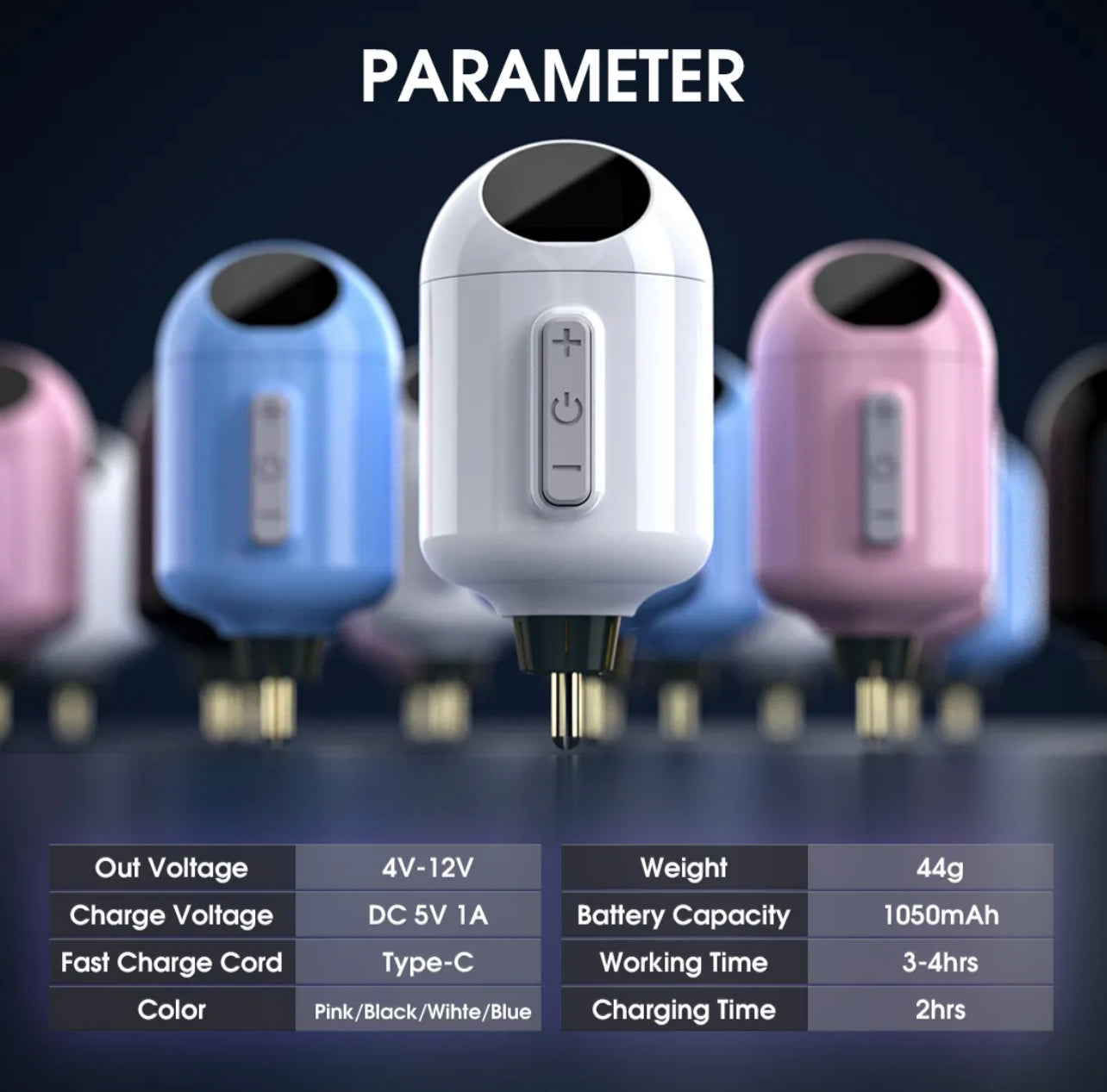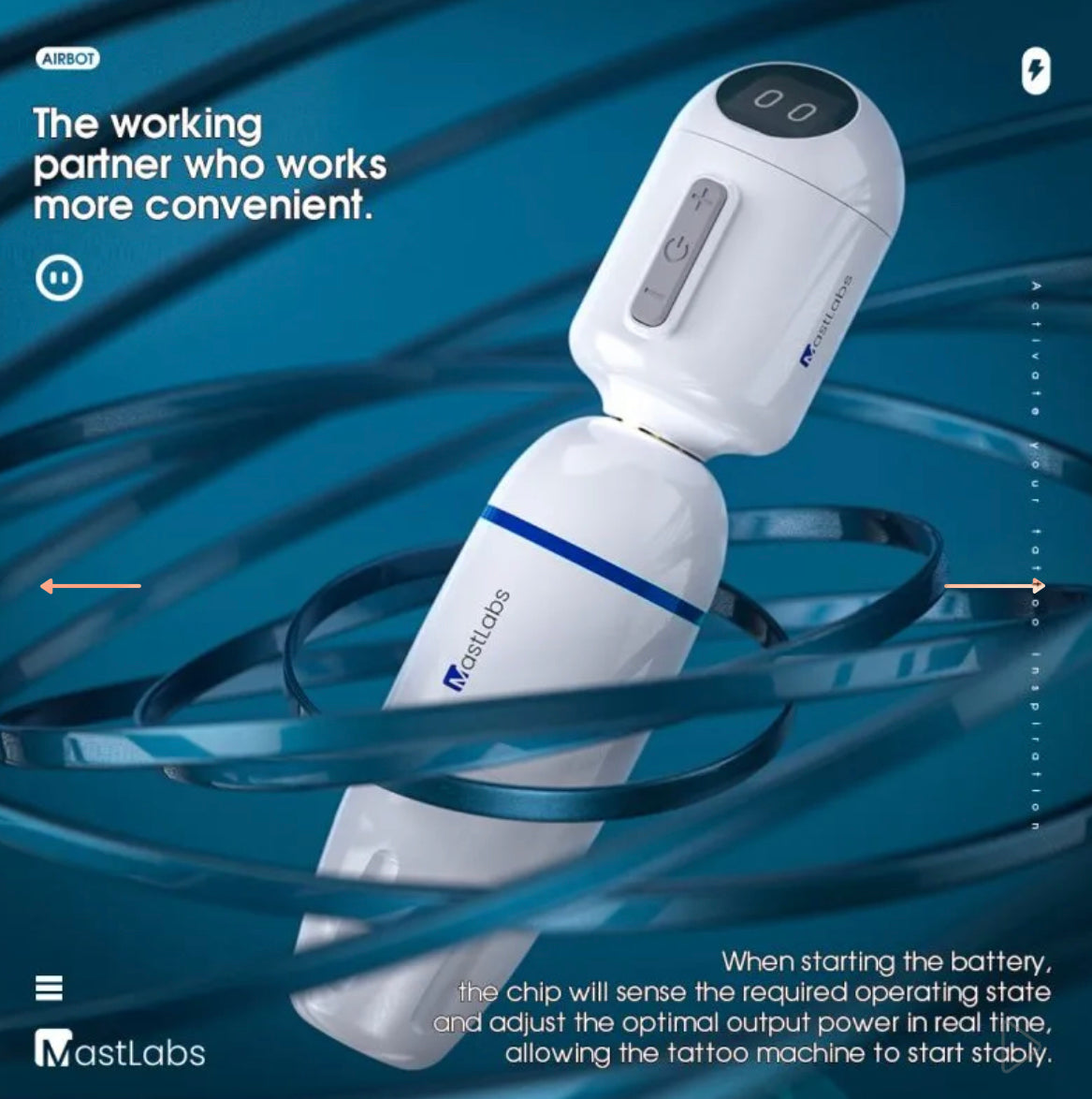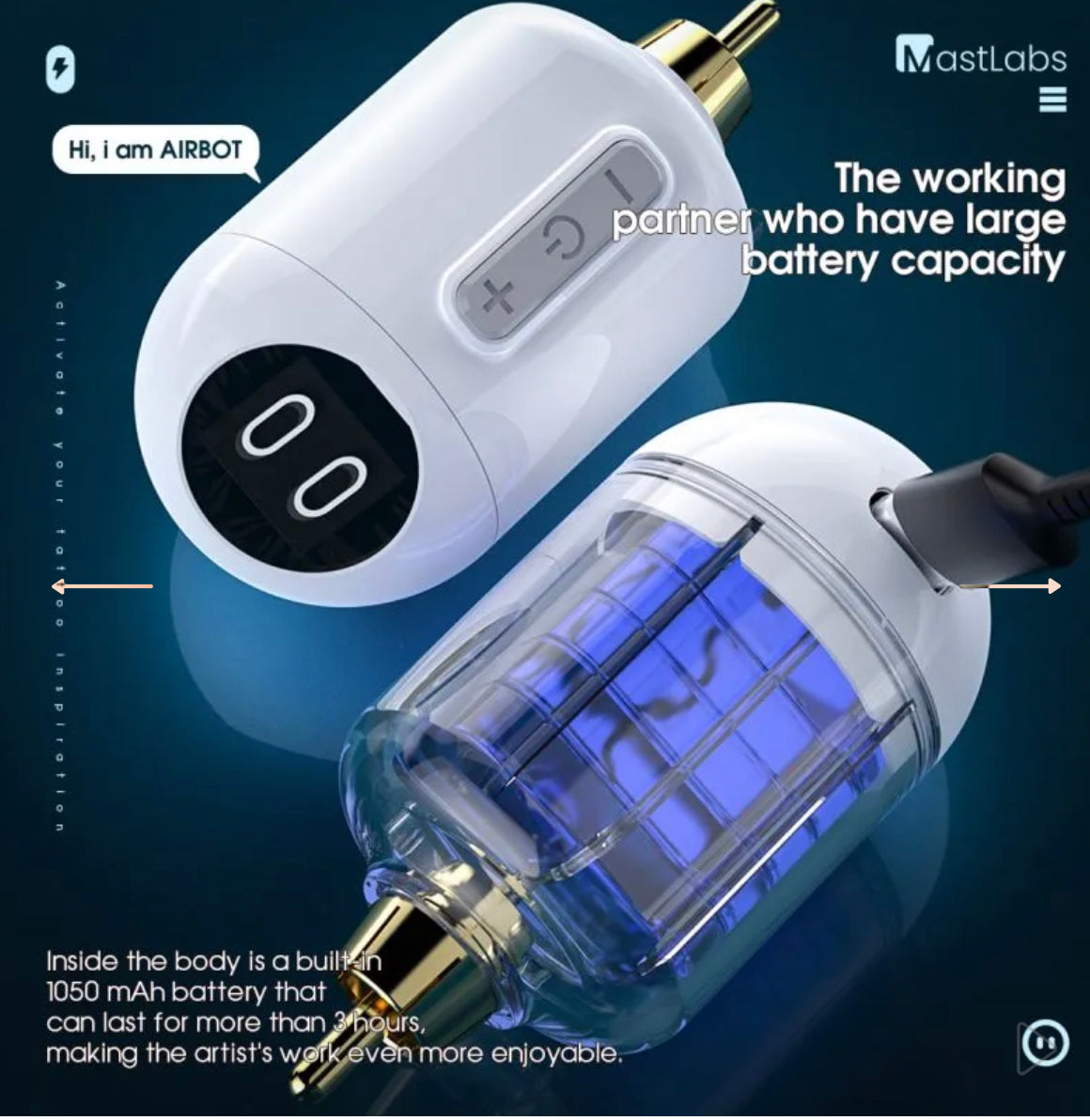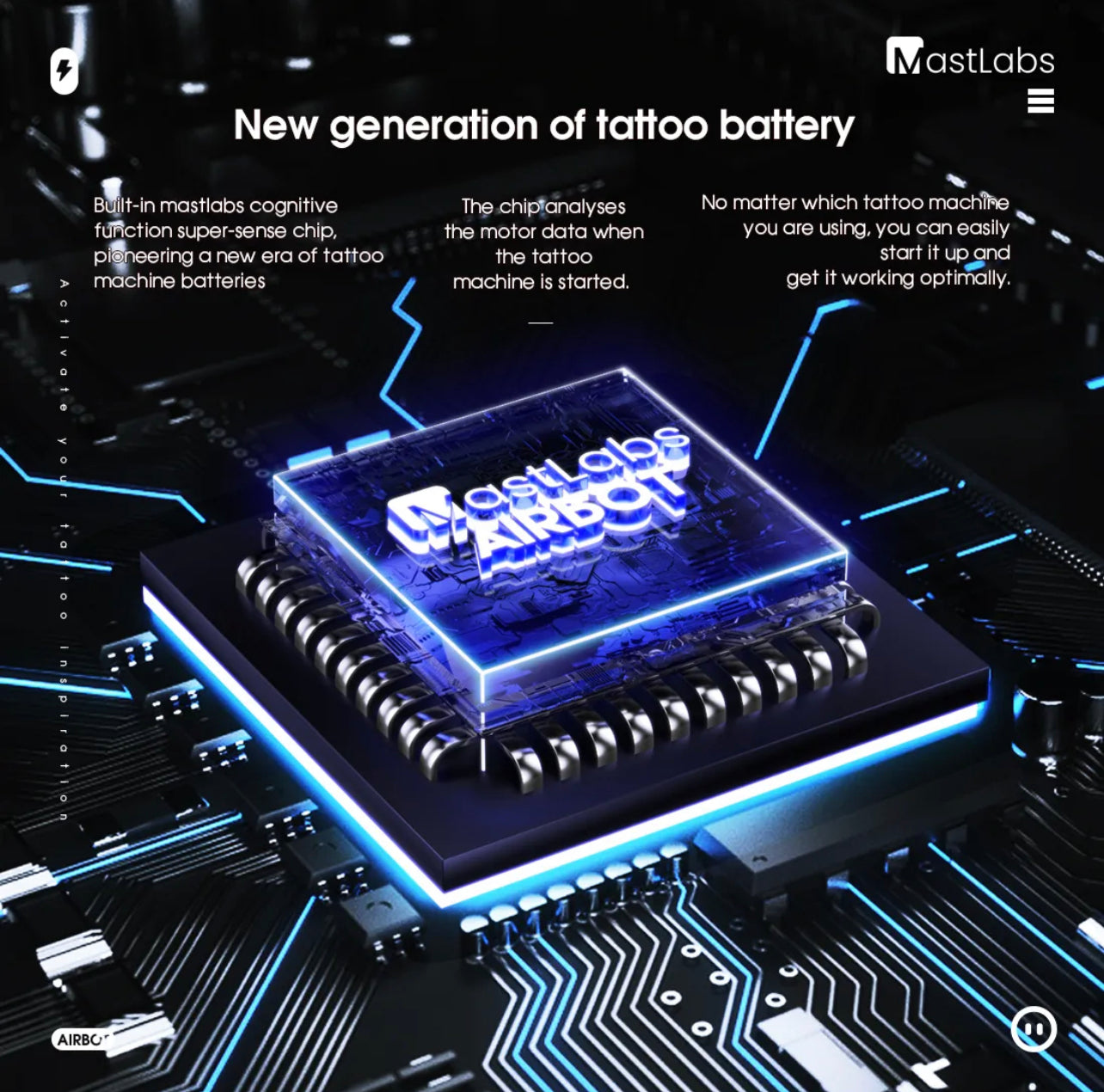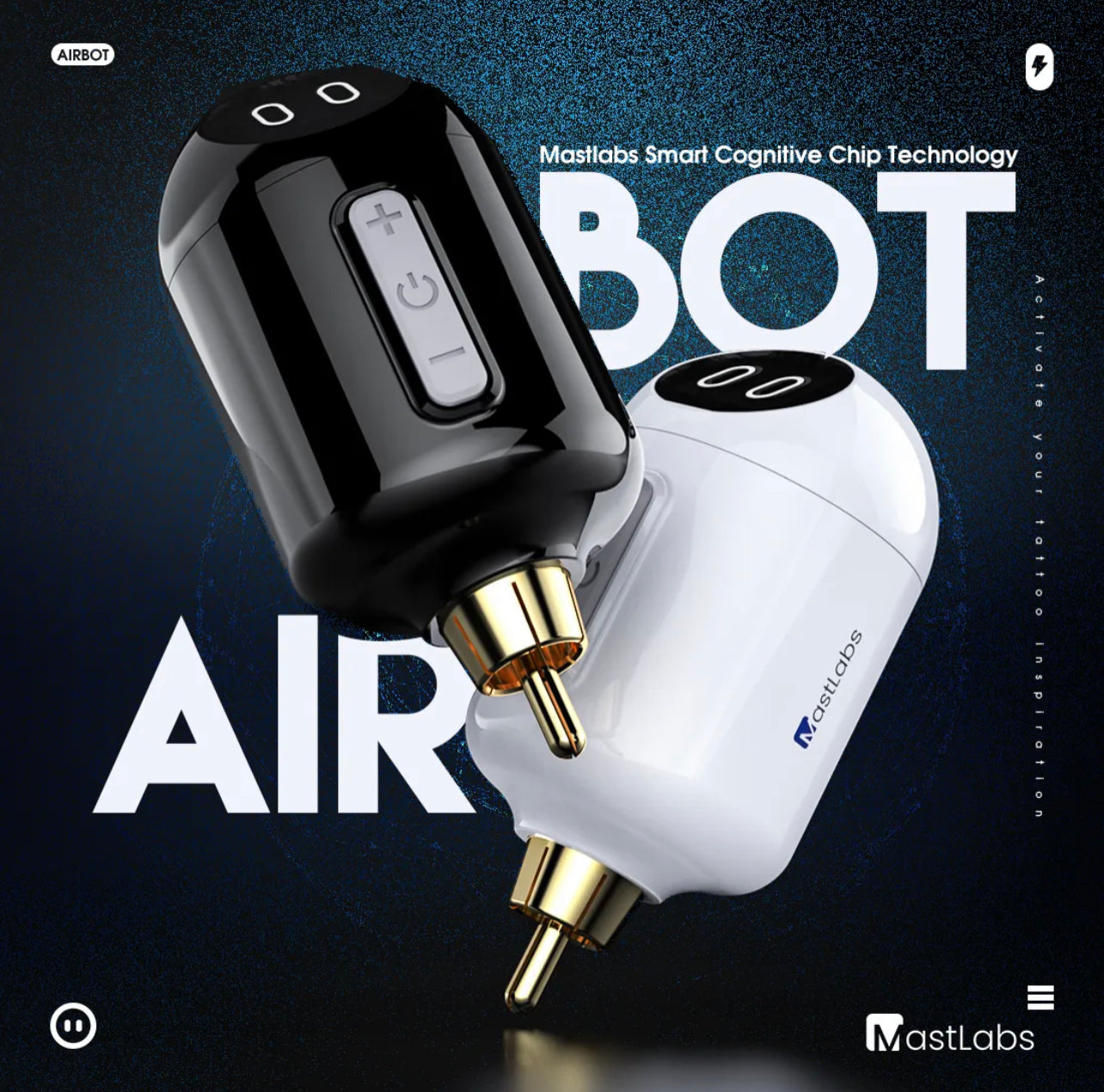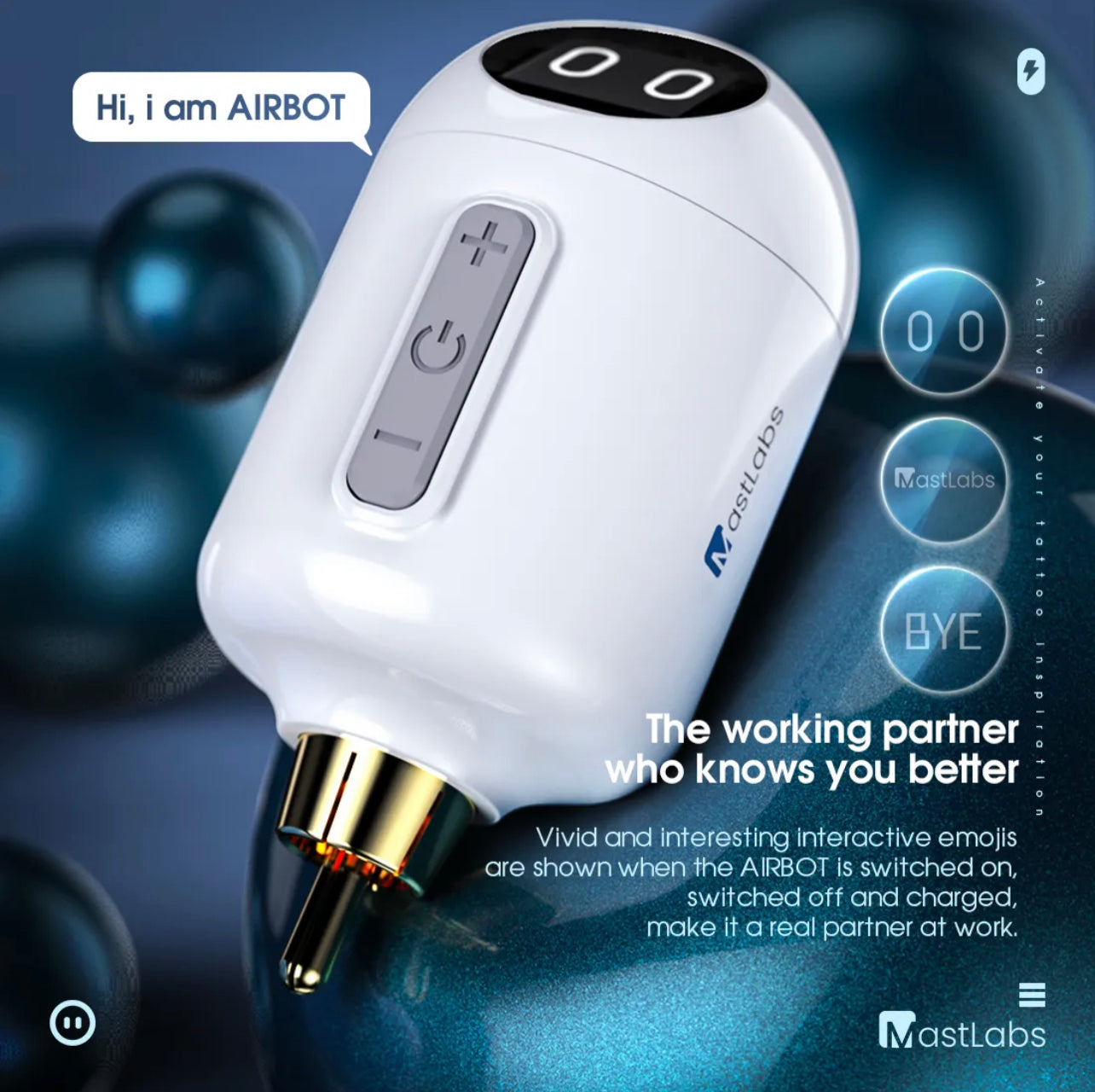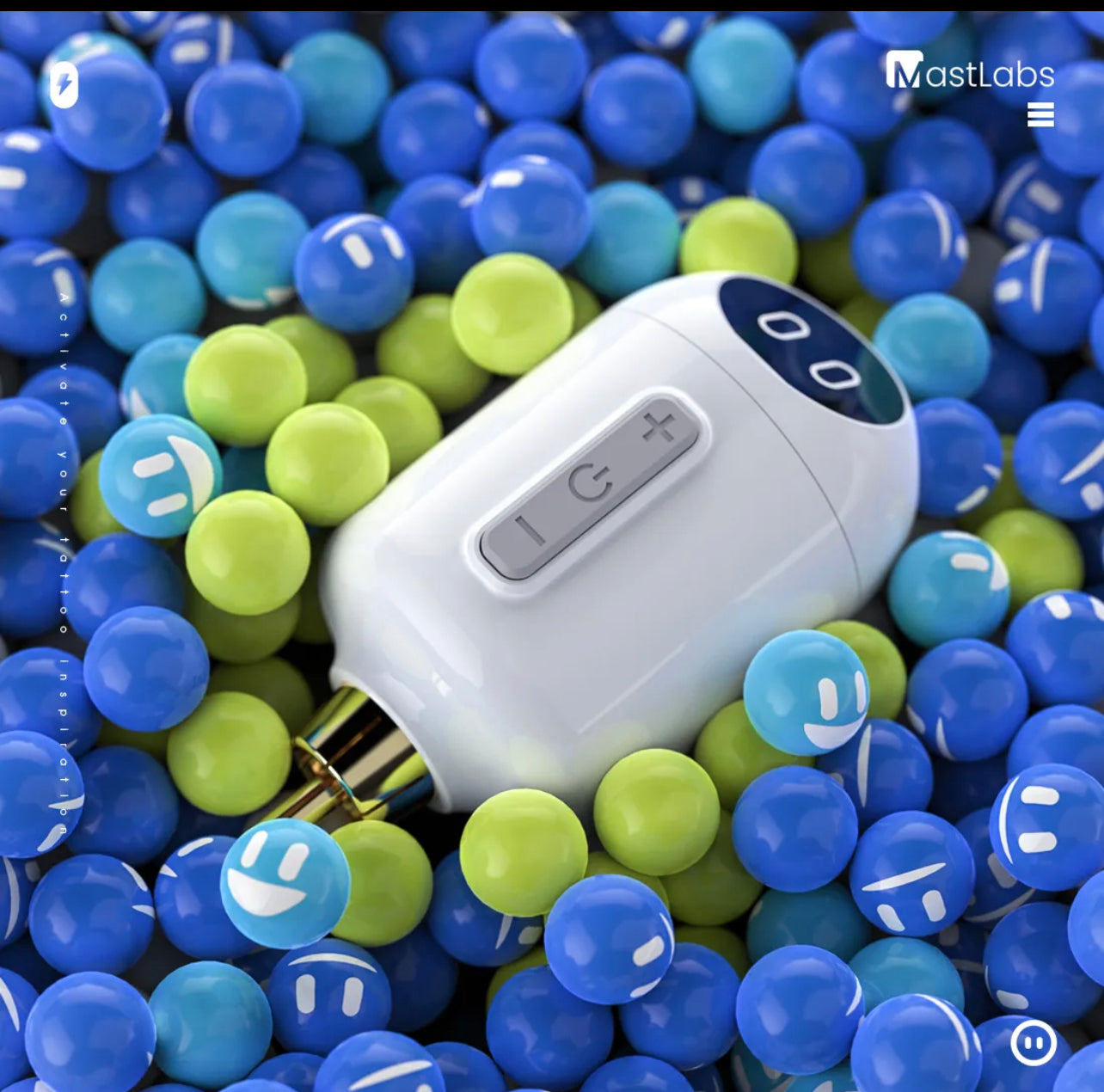 Dragonhawk Mastlabs Airbot Smart Wireless Battery - Black
RCA Jack: Compatible with all machines with RCA jack.

The best chip: Built-in mastlabs cognitive function super-sense chip, pioneering a new era of tattoo machine batteries
High-quality PC material: ceramic texture. The high-standard process is resistant to drops from high places.
Humanisation: Vivid and interesting interactive emojis are shown when the airbot is switched on, switched off, and charged.
Large capacity: inside the body is a built-in 1050 mAh battery, which can last for over 3 hours.
Lightweight: only 44g, so artists can better focus on their work, reducing fatigue.
Stable output: When starting the battery, the chip will sense the required operating state and adjust the optimal output power in real time, allowing the tattoo machine to start stably.
Specifications:
Weight: 44g
Battery capacity: 1050 mAh
Out voltage: 4-12V
Charge voltage: DC 5V 1A
Fast charge cord: Type-C
Working tme: 3-4 hours
Charging time: 2 hours
Colour - Black
Dragonhawk Mastlabs Airbot Smart Wireless Battery - Black