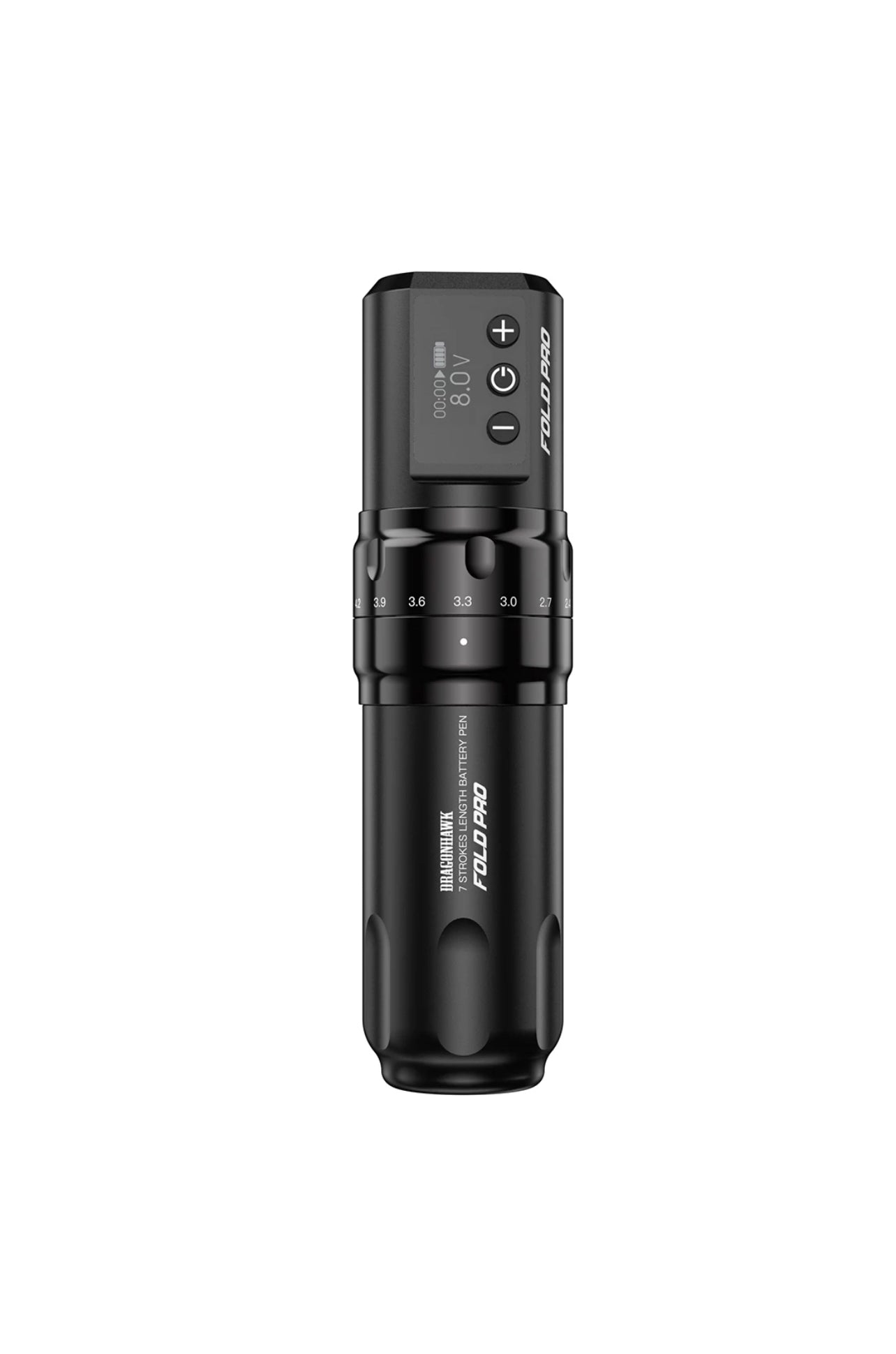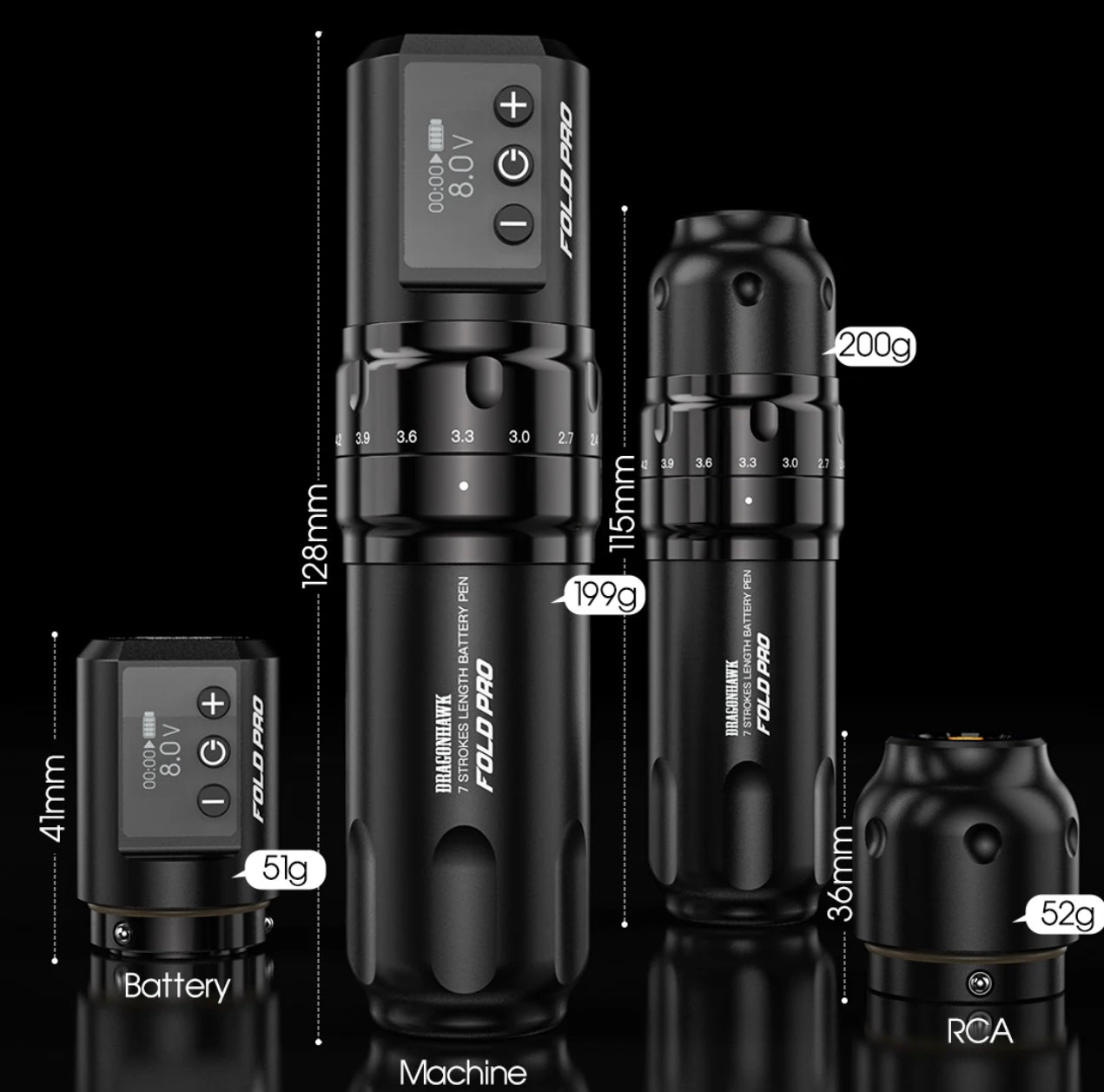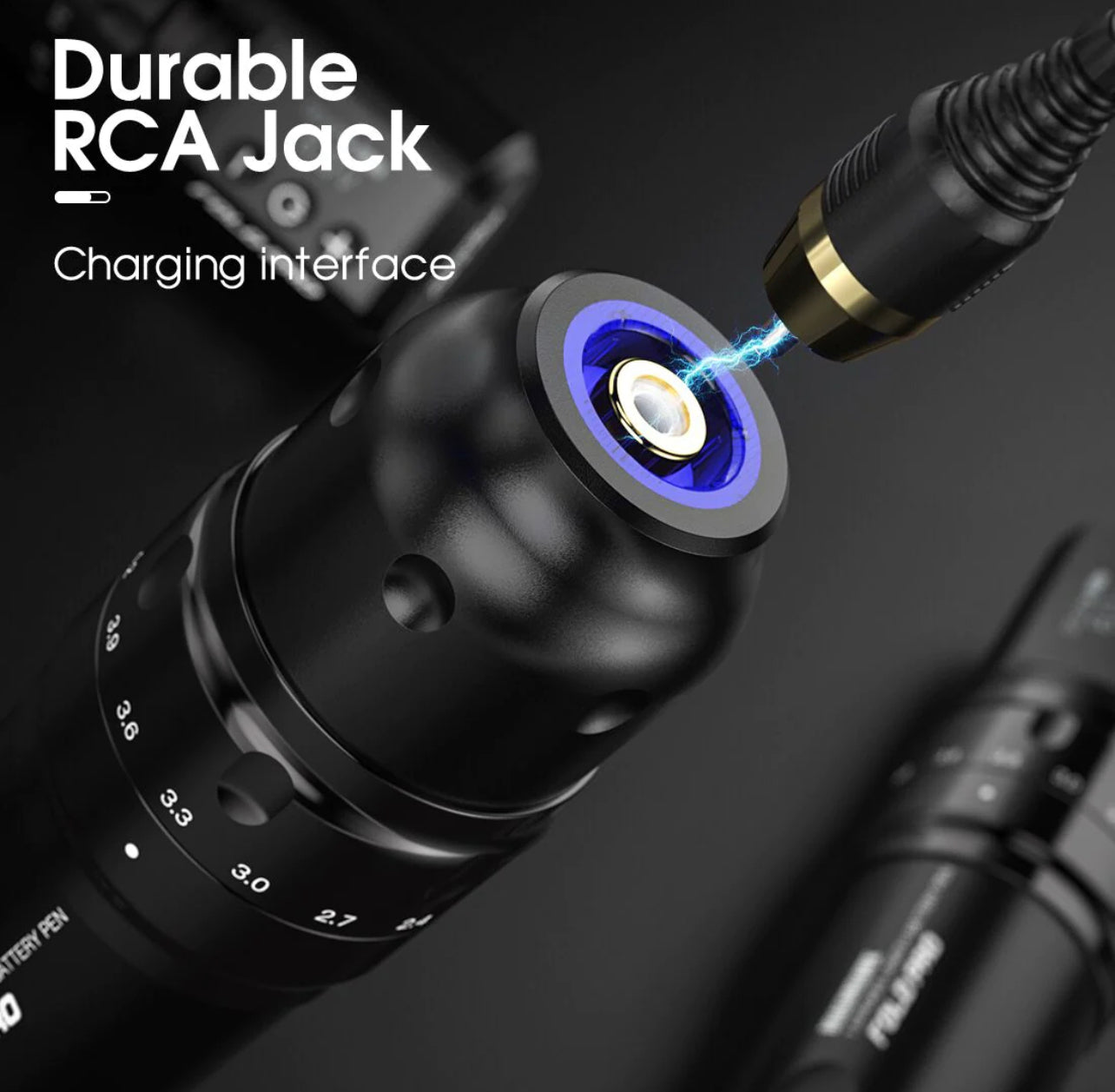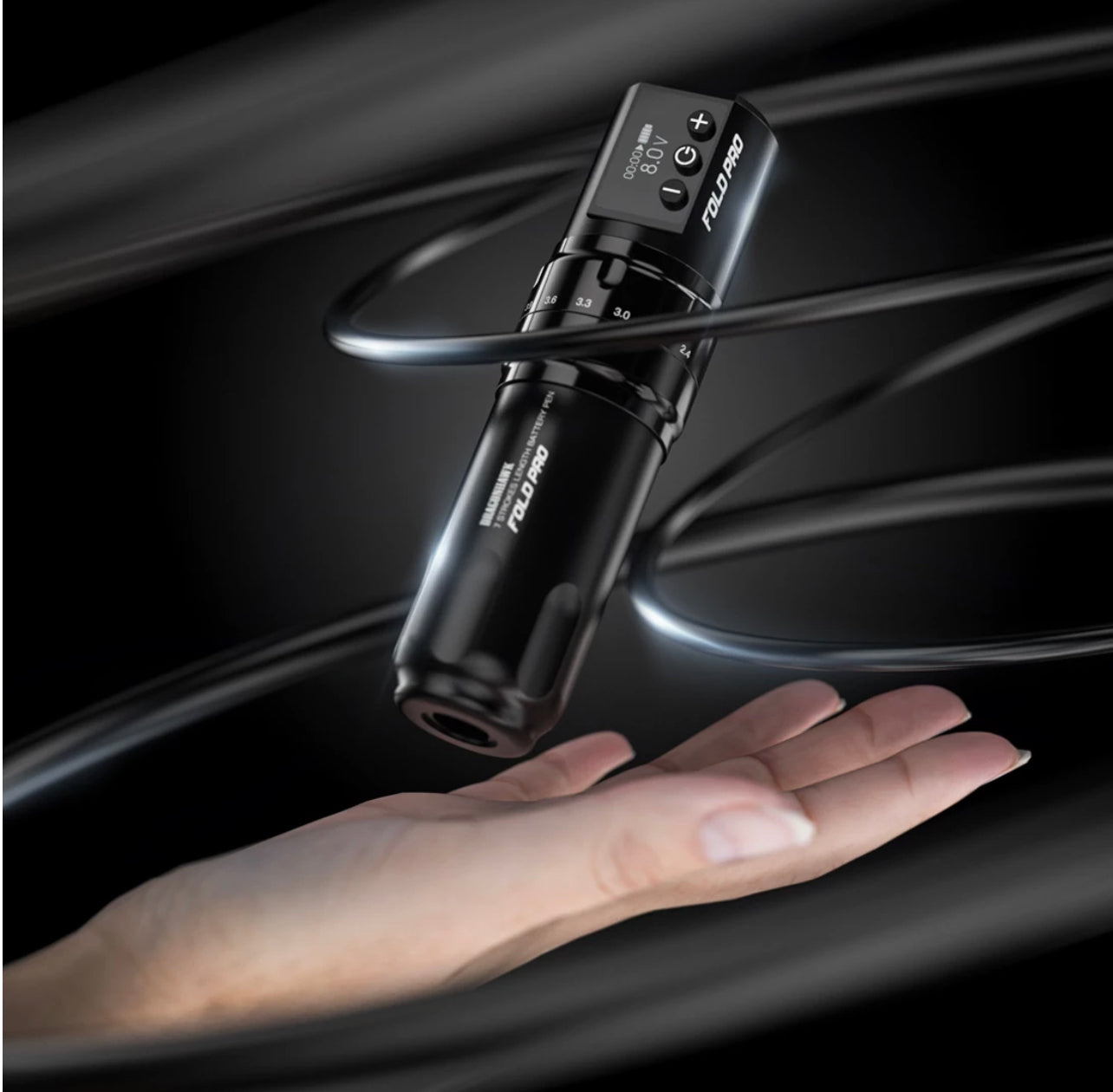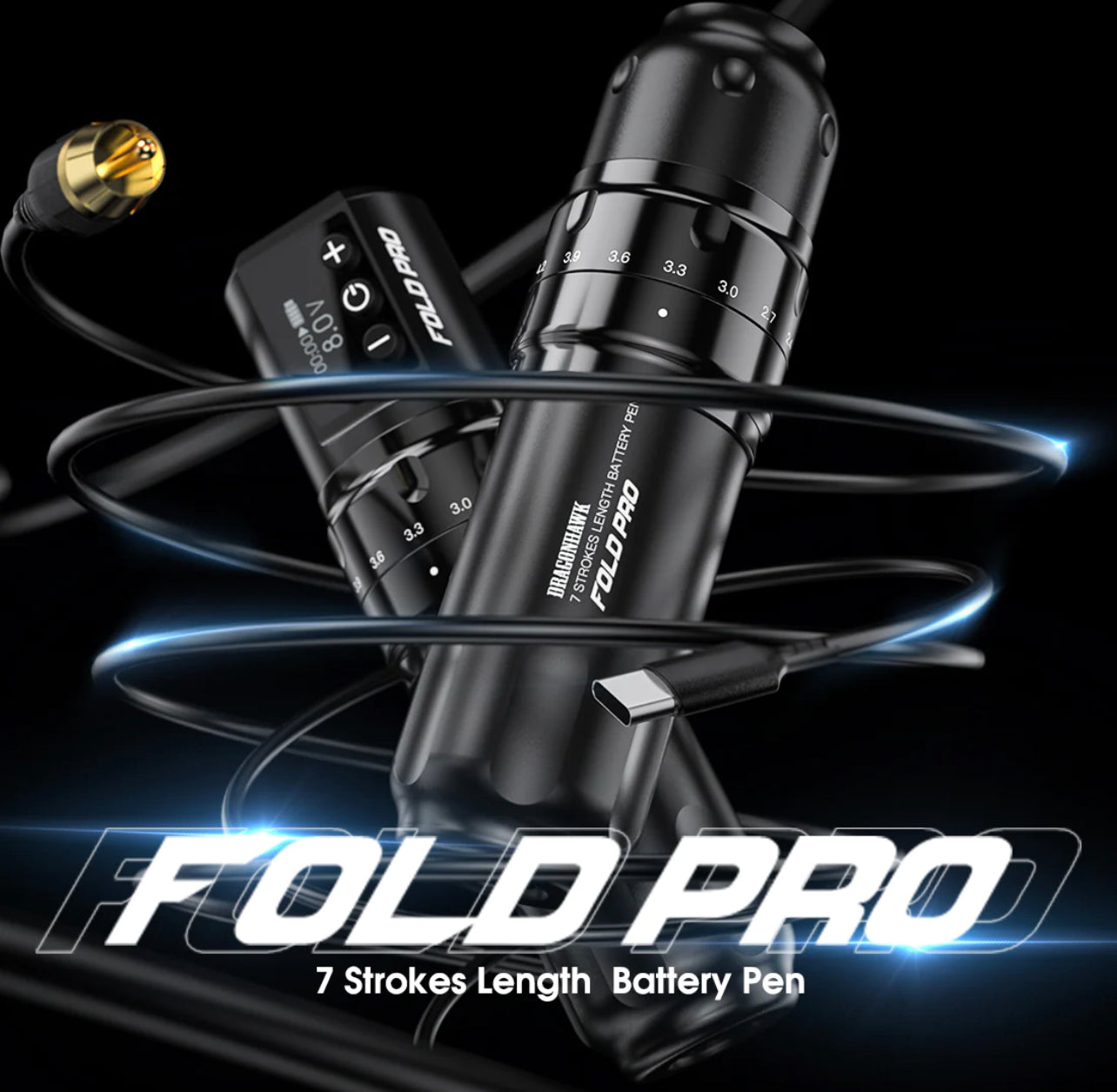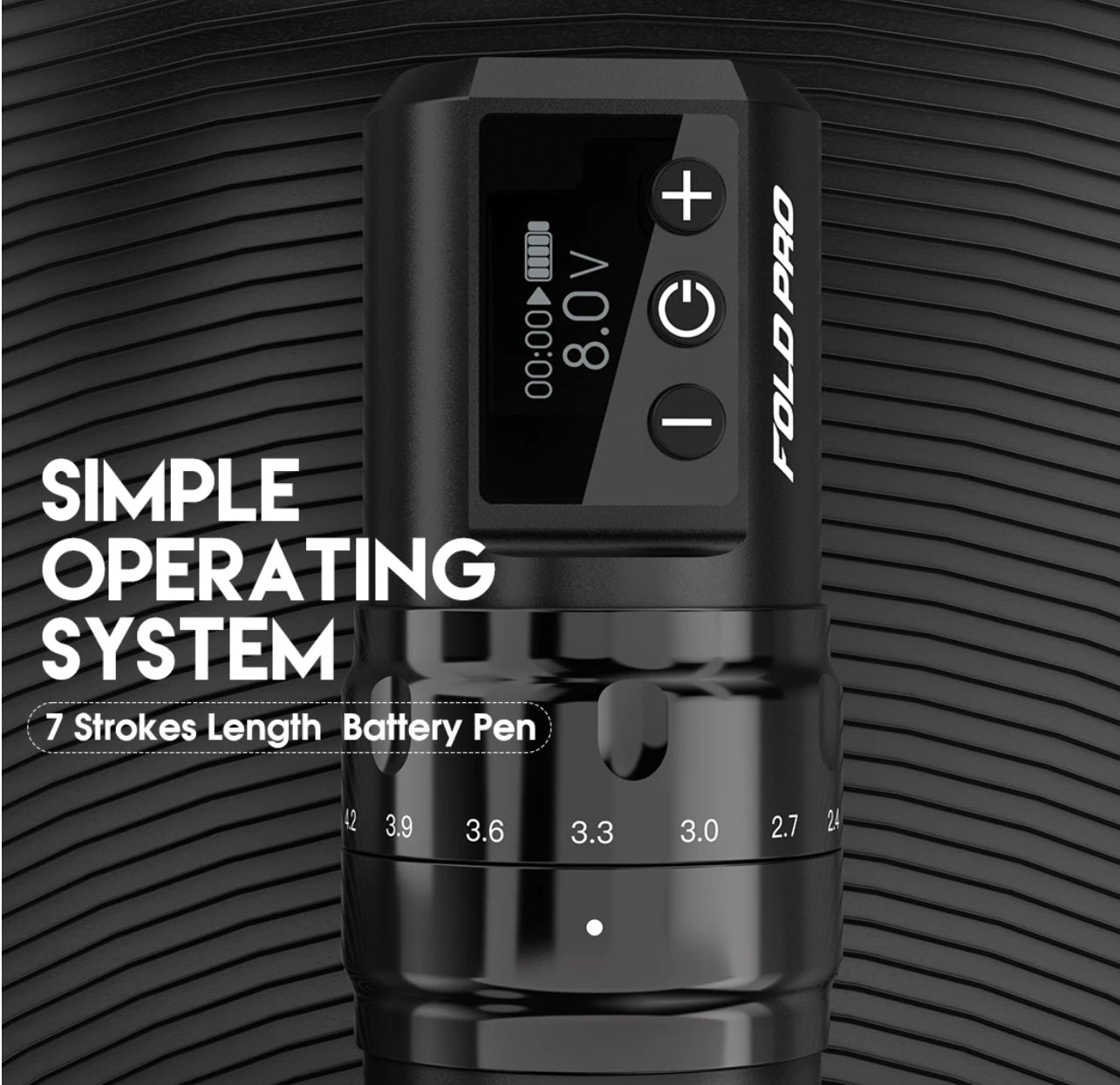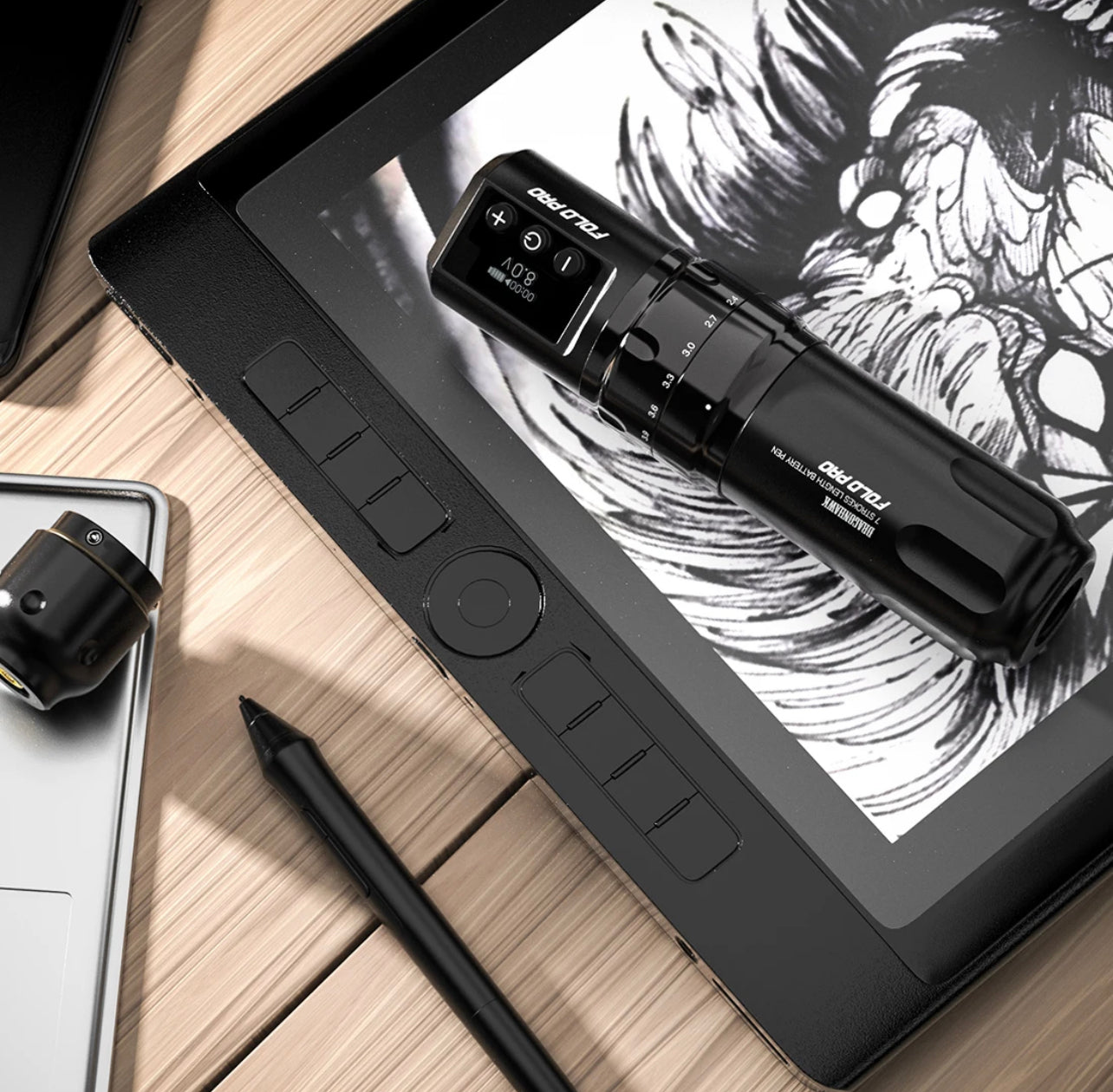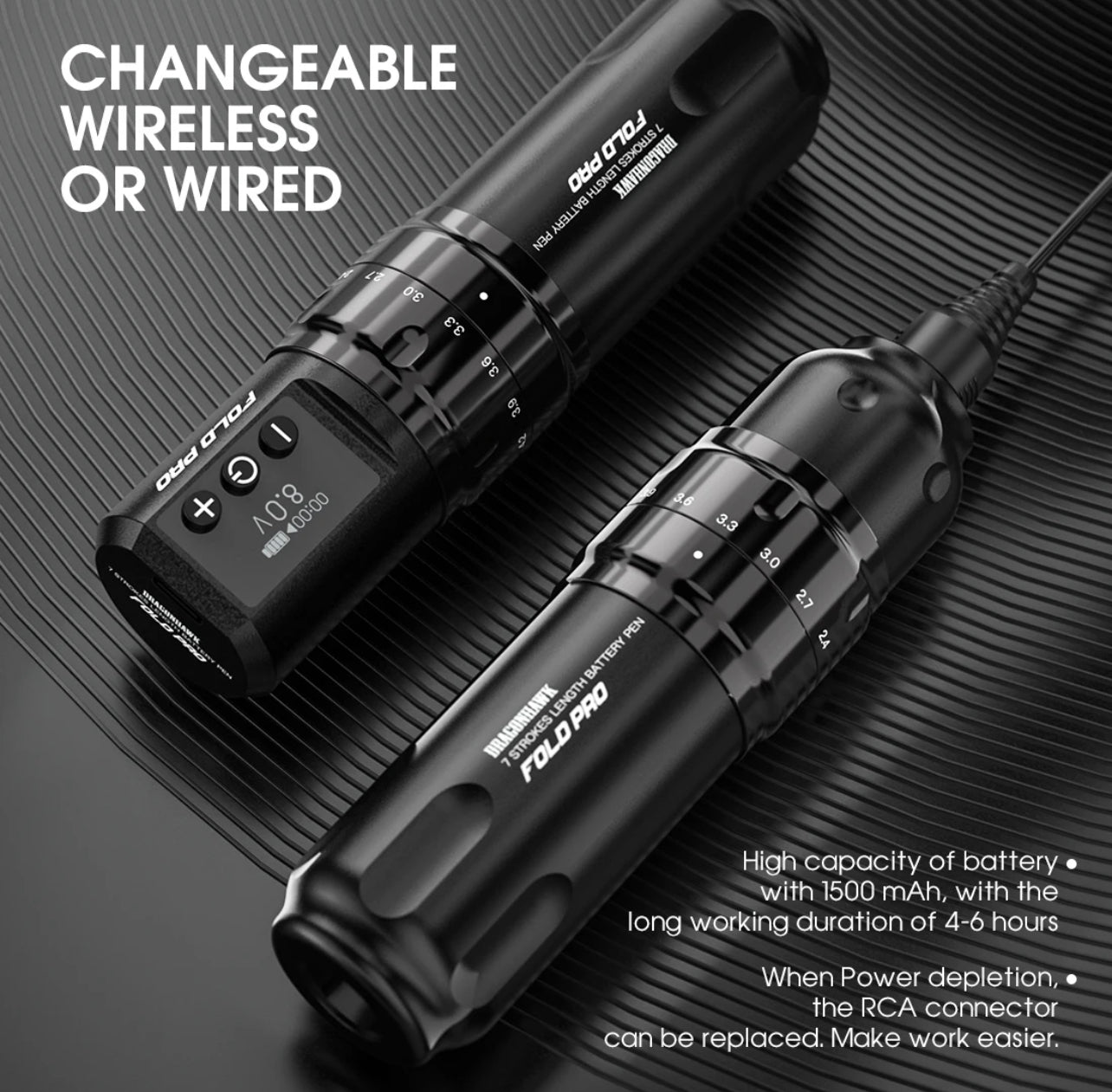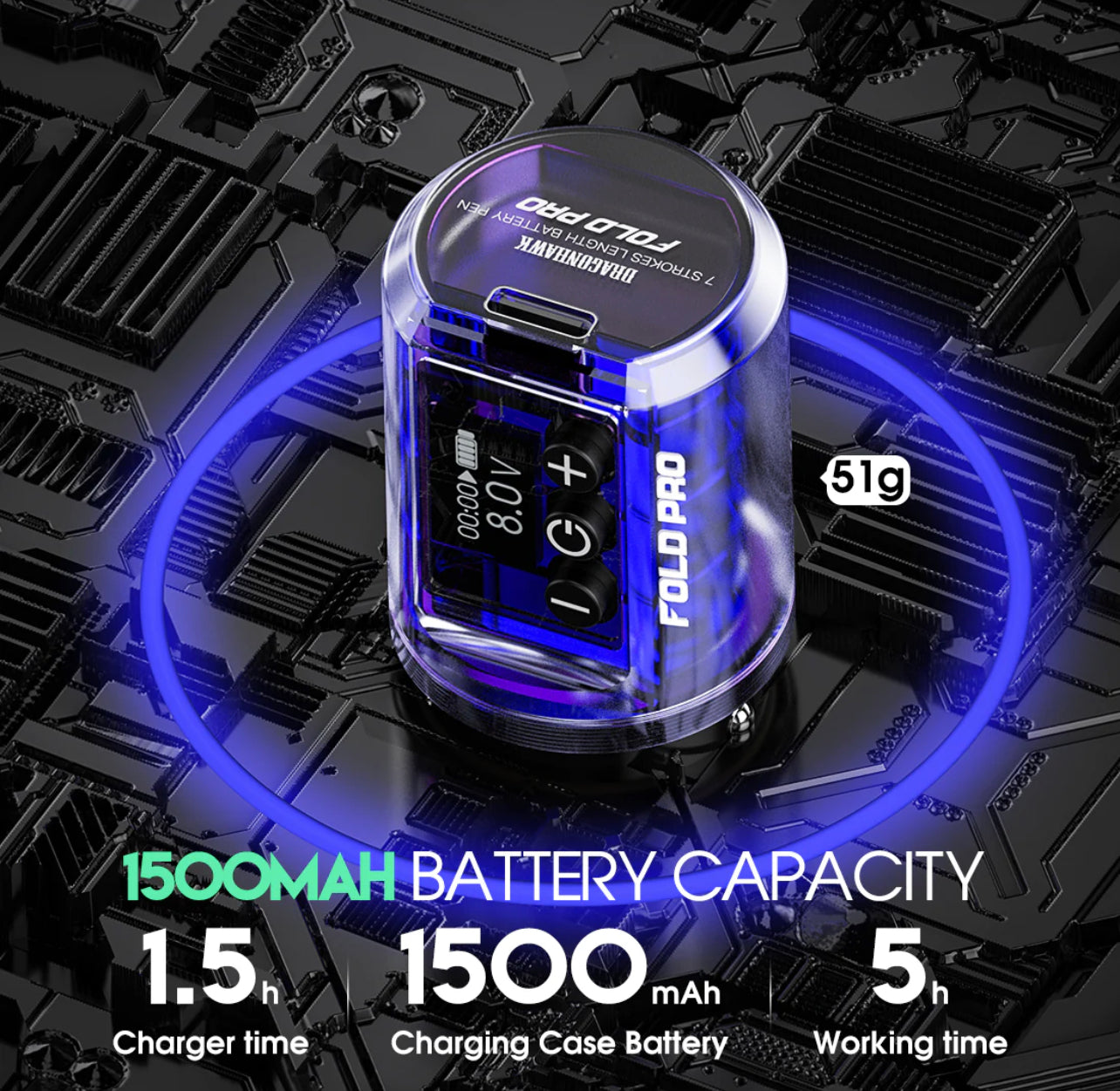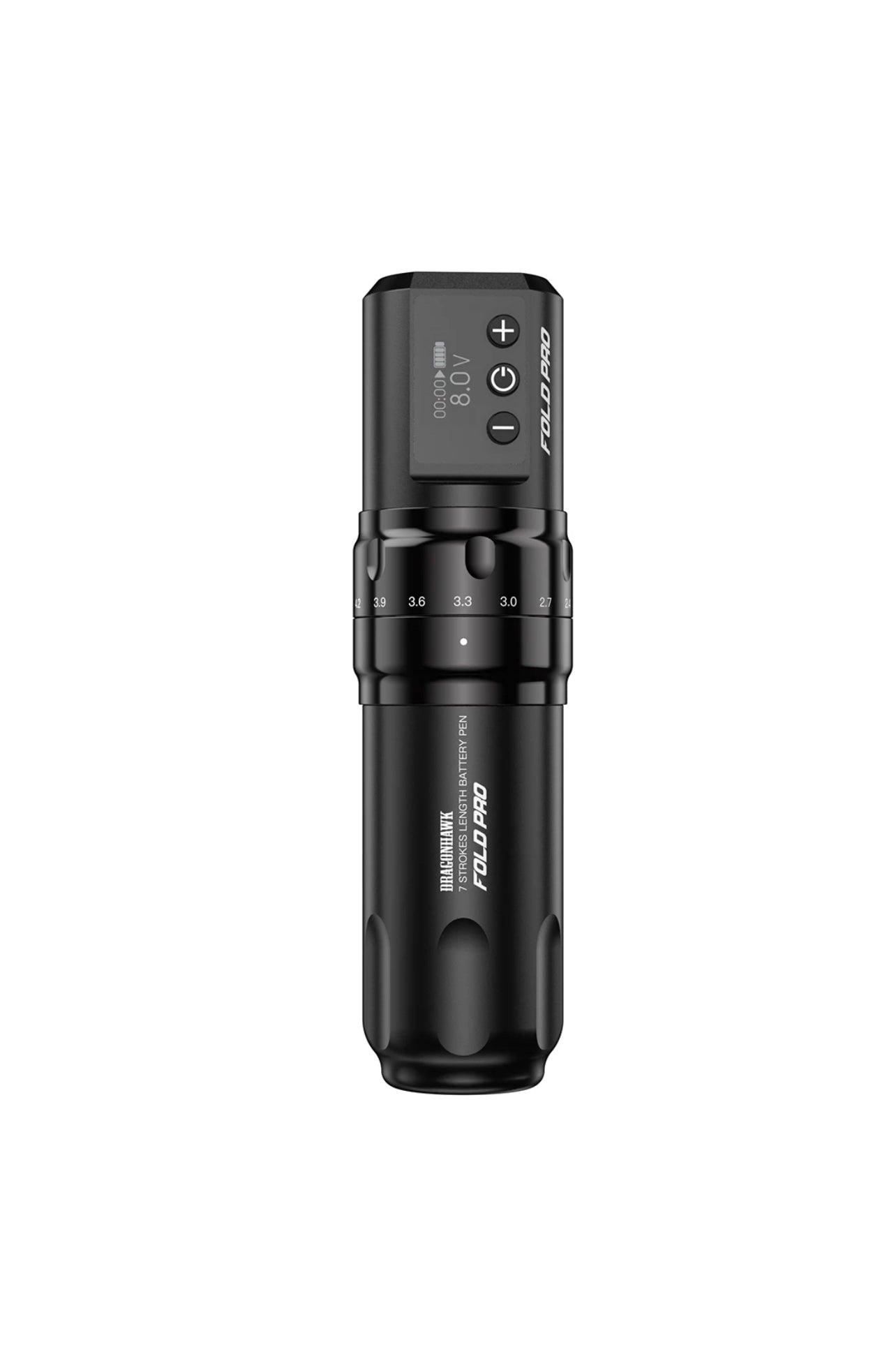 Dragonhawk Wireless Tattoo Pen Machine with 7 Stroke Length | Fold Pro
Dragonhawk Wireless Tattoo Pen Machine with 7 Stroke Length | Fold Pro
Dragonhawk have created a new and updated machine–Fold Pro changeable wireless or wired. Ideal for PMU and body tattoos.
High capacity of battery: With 1500 mAh, the artist can use the machine for a long working duration of 5 hours. And when power depletion, the RCA connector can be replaced.
LED screen: shows battery, timing, and voltage. Press buttons to adjust the voltage.
Instant start-up function:  Automatic activation of the start-up function at power on. This means that large rows of needles can be used easily to meet the various tattoo needs of artists.
Variable stroke: 2.4/ 2.7/ 3.0/ 3.3/ 3.6/ 3.9/ 4.2 MM–For all artists from Tattoo to SMP.
Charging time: 1.5 hours
Usage Time: 5 hours
Features:
Weighs 200g (with battery or RCA)
LED screen showing battery, timing and voltage
2.4 to 4.2mm. 7 adjustable stroke lengths
4-6 hours battery from a full charge
Includes mast fold pro machine, mast fold pro battery, USB-C charge cord, RCA cord (for using with a power supply) and replacement o-rings
Accepts universal needles
Tech specs:
Machine Diameter: 32mm
Machine Length: 128mm (machine with battery)
Speed:8V/6500rpm
Working Voltage: 4-12V
Charge time: 1.5 hours to full
Available in full black.
Dragonhawk Wireless Tattoo Pen Machine with 7 Stroke Length | Fold Pro