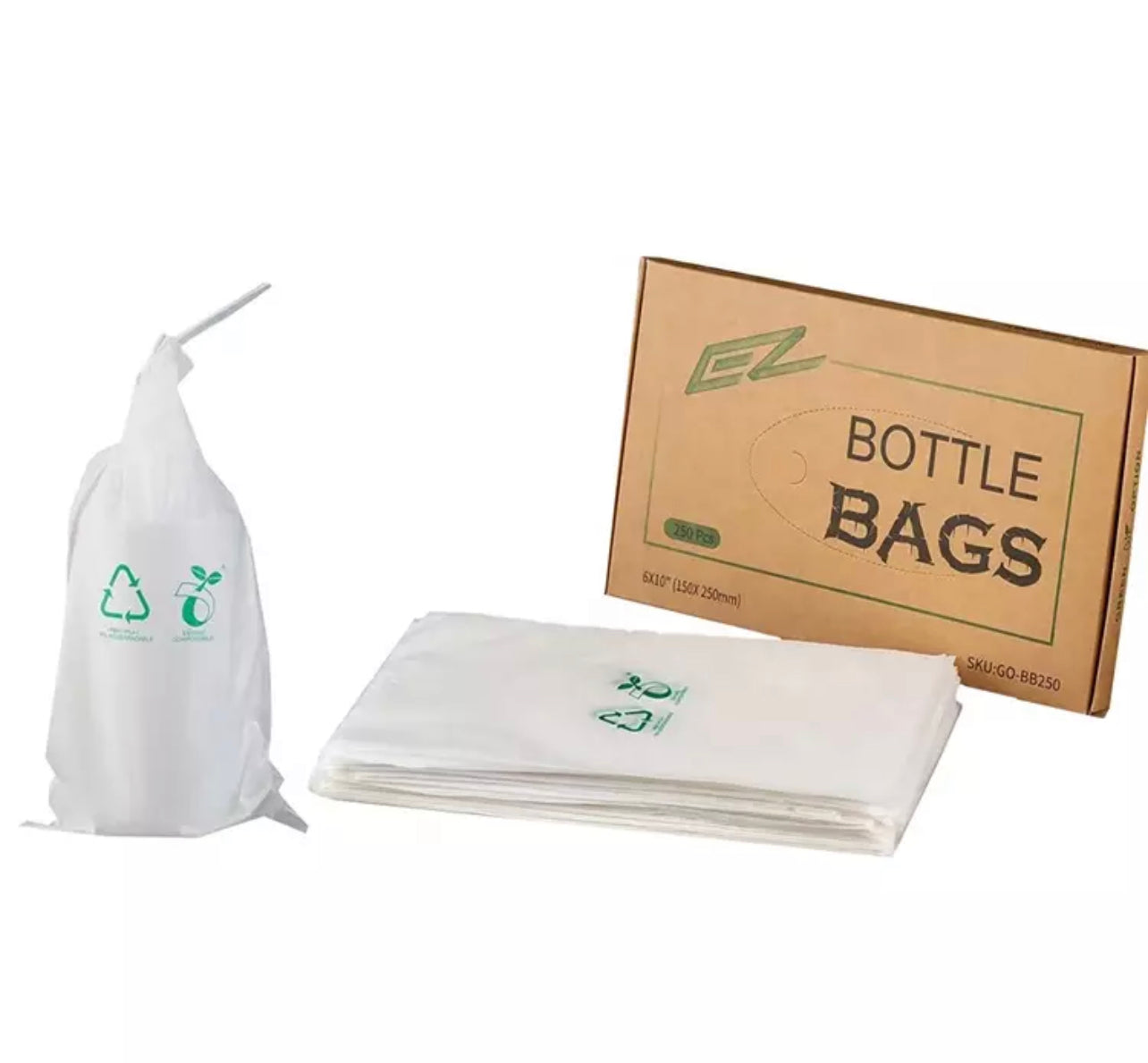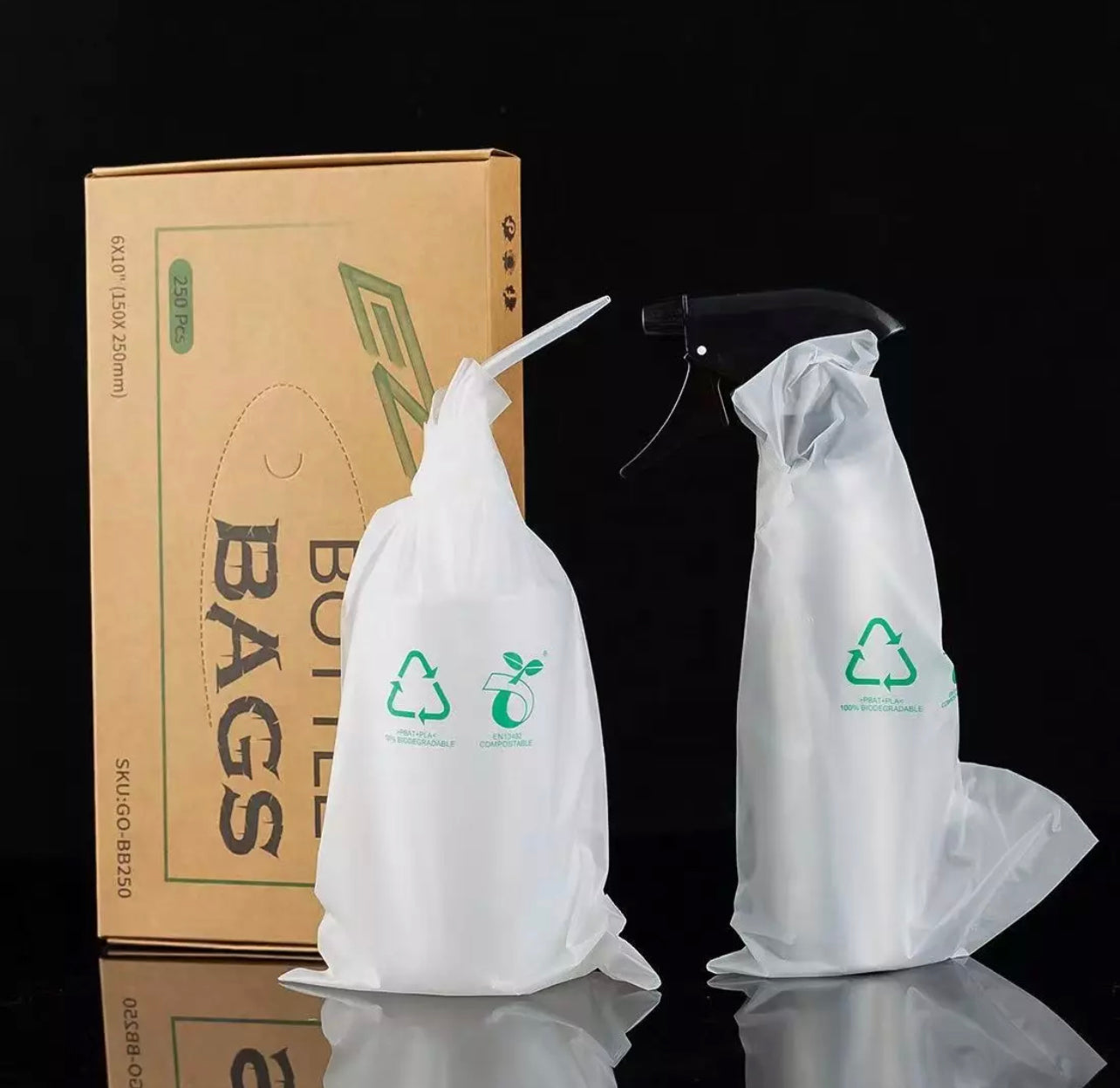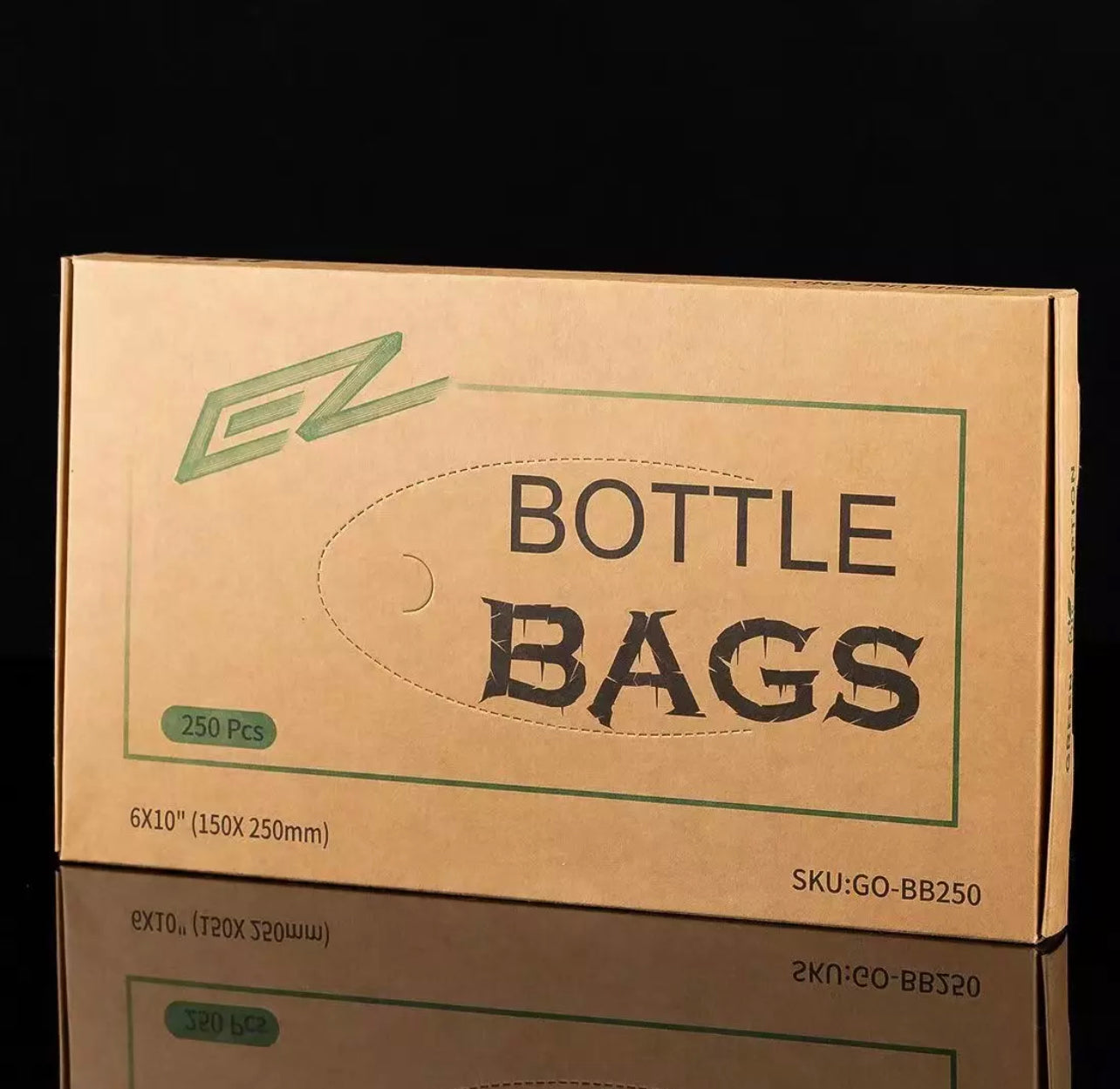 Eco Friendly Biodegradable Large Bottle Bags
250 pieces per box
Eco-friendly - highly biodegradable and recyclable.
Tattoo wash bottle covers your tattoo wash bottles to maintain a sterile work environment. The bottle covers work by going over your water bottles, creating a barrier for blood, ink and dust. Having a barrier is essential to avoid cross contamination.
The covers are open on one end and fits 500ml bottle.
Eco-friendly - highly biodegradable and recyclable.
Made of compostable materials.
Measures: Size: 6X10" (150X 250mm)

 

100 wash bottle covers per pack
100% recycled packaging.
Extremely light weight material
Comes in a box for easy and clean access
Eco Friendly Biodegradable Large Bottle Bags