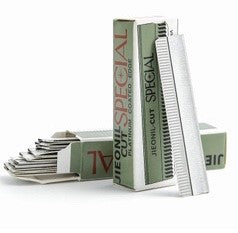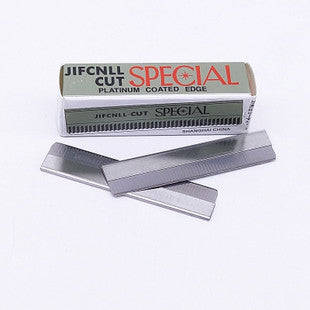 Eyebrow Pencil Sharpening Razor - 10 pack
These single edge razors are used for sharpening eyebrow pencils. They are platinum coated and come with a safety cover on every blade.  You can create a fine edge to create beautiful brow shapes and detail during your mapping process.
1 box contains 10 razor blades.
Eyebrow Pencil Sharpening Razor - 10 pack