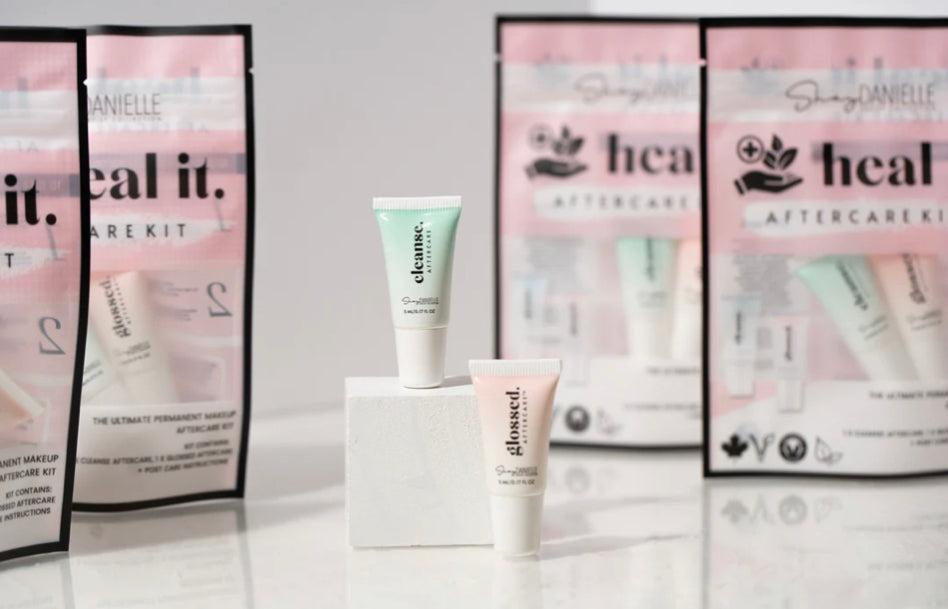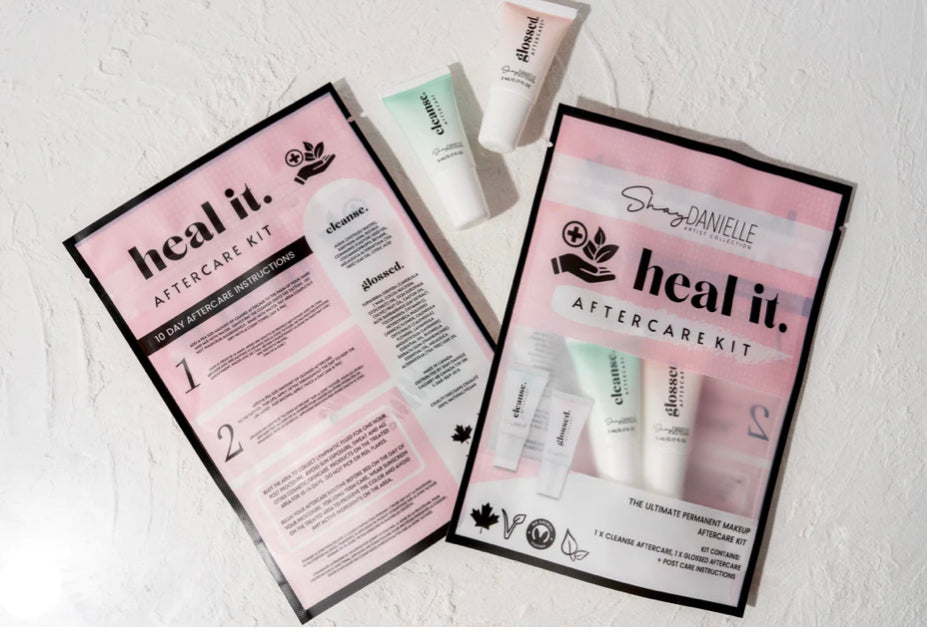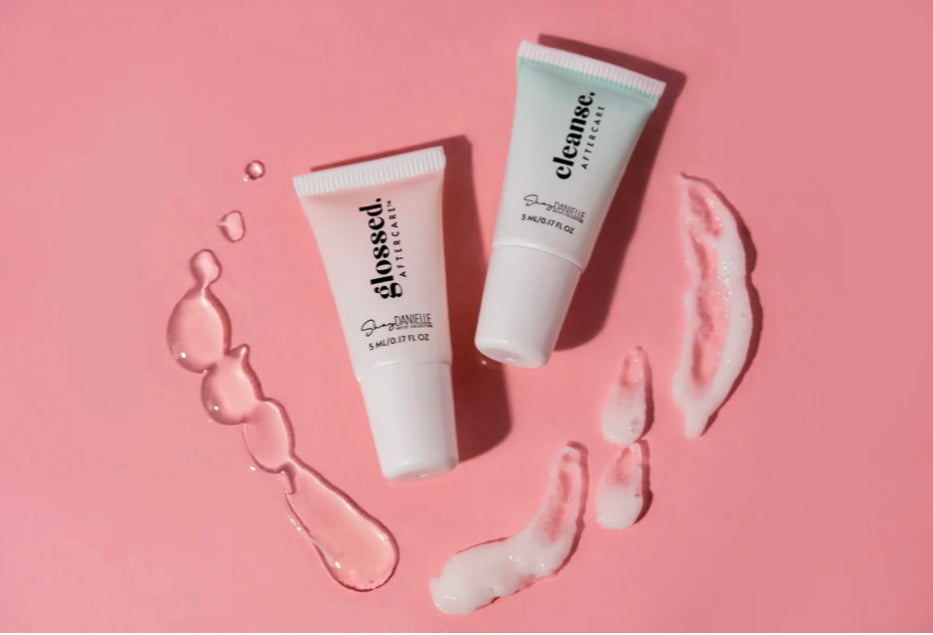 Heal It Kits by Shay Danielle (25 pack)
Heal It Kits
Fool-Proof Aftercare Kits for your clients!
Protect the integrity of your work!
Individually Packaged
Suitable Aftercare for Brows, Lips, Eyeliner, Tiny Tats, Areola and Paramedical Procedures
All Natural/Vegan
Made in Canada
Each order contains 25 Heal It Kits
 Each Heal It Kit contains:
1x Cleanse Aftercare
1x Glossed Aftercare
Zip Lock Package with easy to follow aftercare instructions
 Cleanse Aftercare
Cleanse Aftercare is a natural cleanser essential aftercare.  Infused with natural ingredients, this gentle cleanser makes the aftercare process for your clients as simple and enjoyable as possible.
Cleanse is 100% vegan, cruelty-free, and made with care in Canada. 
Glossed Aftercare
Glossed is a 100% Vegan and Cruelty-Free  Aftercare formula infused with arnica oil to naturally protect the skins moisture barrier, moisturize the skin, and relieve itching.  Natural aftercare for optimal retention.
Zip Lock closure allows you to add any additional items to the kits you'd like such as:
*Business and referral cards
*QTips
*Cotton Rounds etc 
Heal It Kits by Shay Danielle (25 pack)