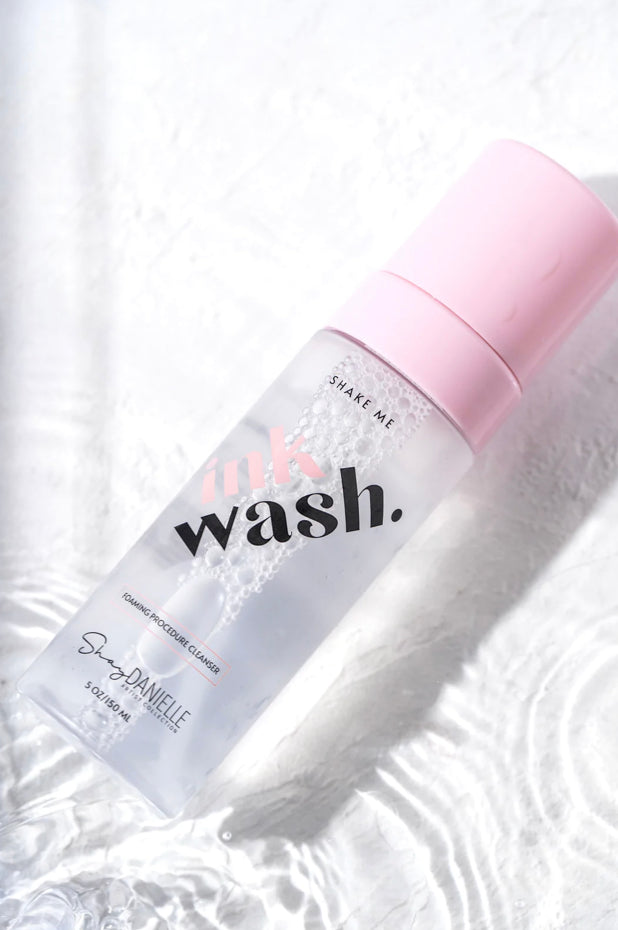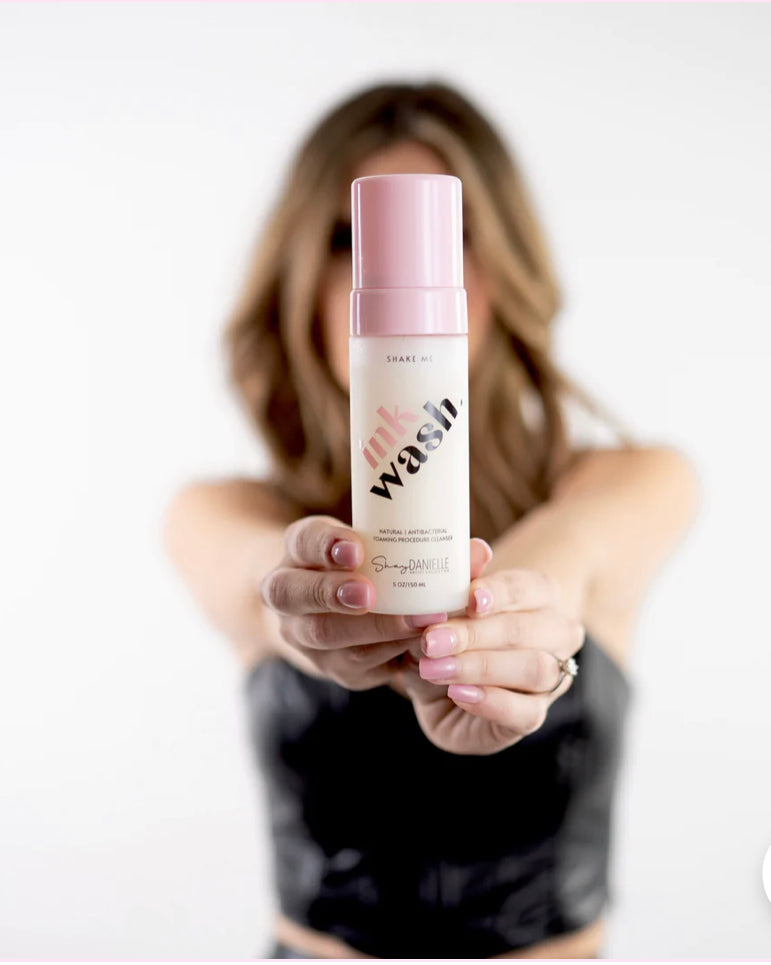 Ink Wash ™ by Shay Danielle
Introducing INK WASH ™ by Shay Danielle.
This amazing 150ml natural foaming cleanser is a must have for all of your PMU procedures. Keep your procedures and clients mess free! 
Use it in between passes AND at the end of the procedure!
Ink Wash ™ Benefits:
*Vegan Formula
*Natural, calming ingredients
*Soothing
*Helps to reduce redness
*Nourishes and Moisturizes the skin
*No added perfumes
*Light natural scent of tea tree
*Foaming texture
*Made in Canada
*Never tested on animals
Pigments can be messy on clients skin and this nourishing foaming cleanser will cleanse pigment during your procedures while simultaneously calming irritation and redness from tattooing/microblading leaving the skin nourished and moisturised. 
Your new MUST HAVE procedure cleanser!
Ink Wash ™ by Shay Danielle