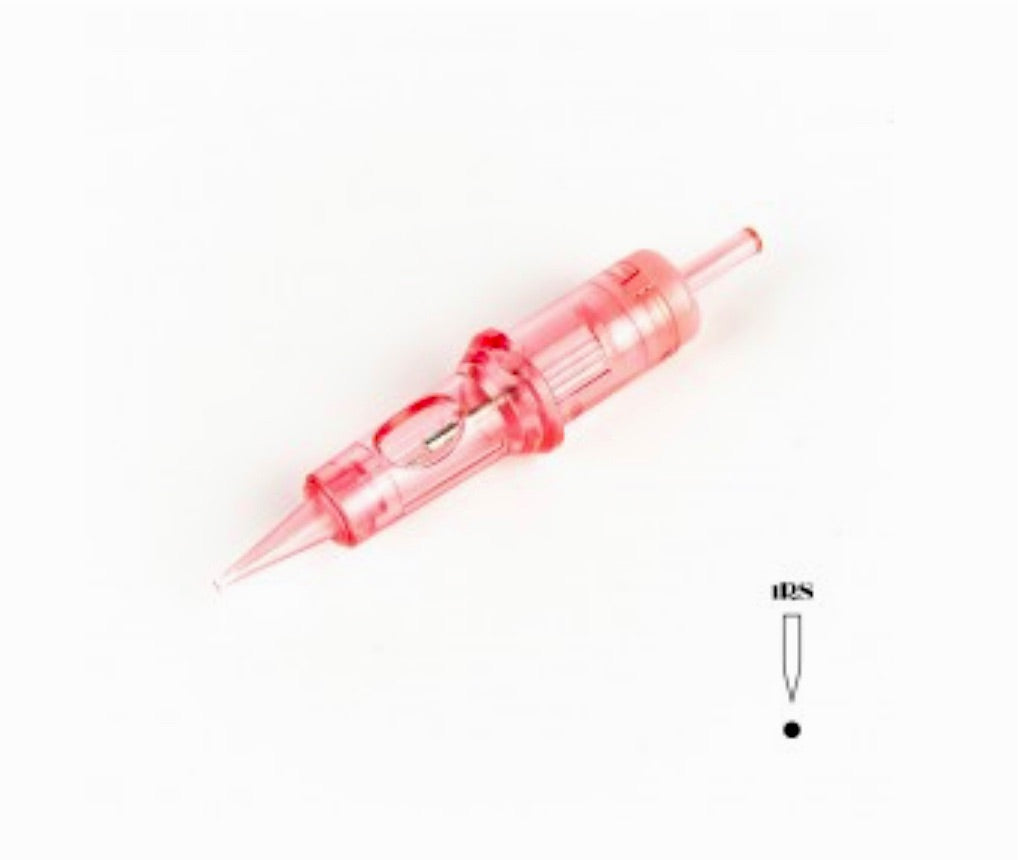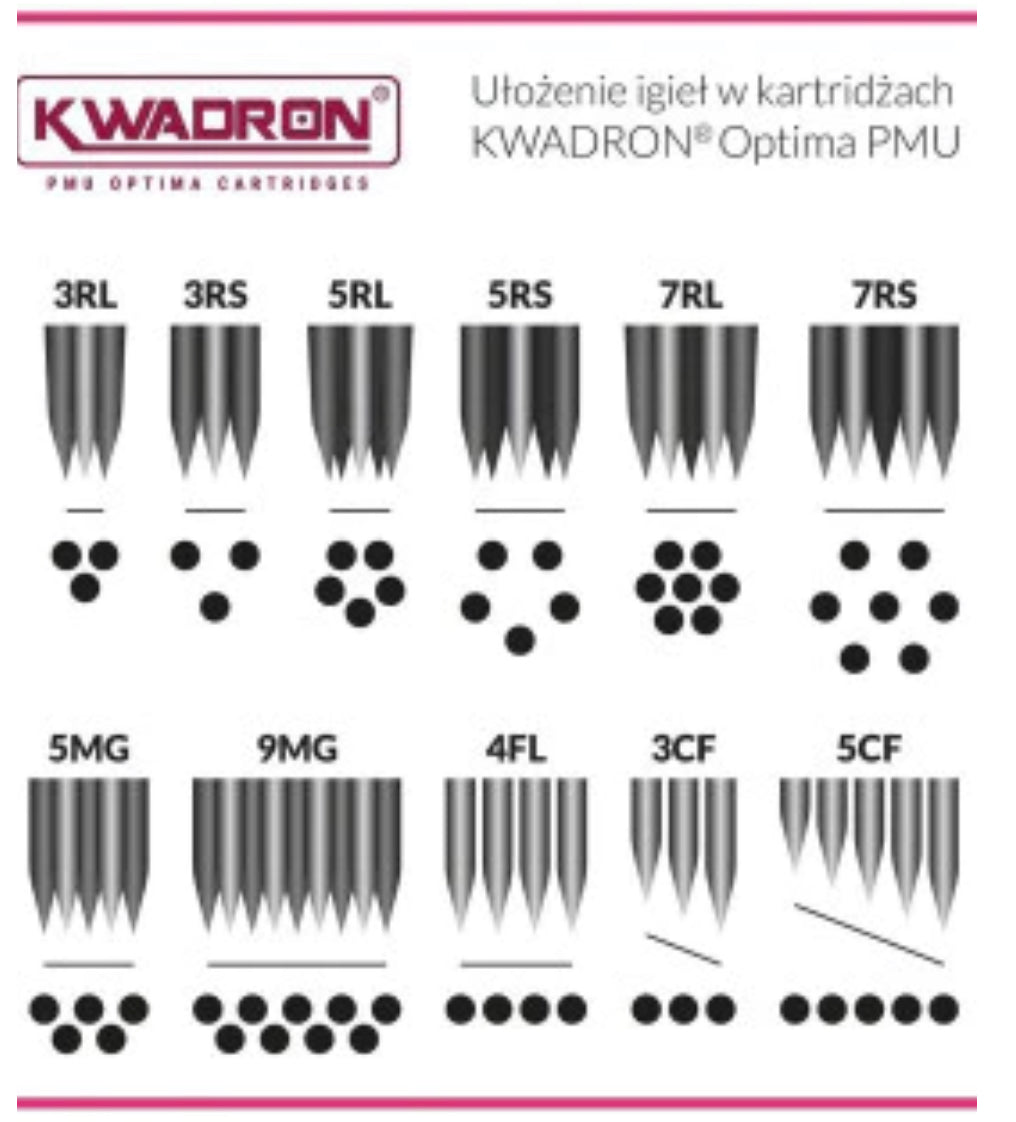 Kwadron 1 Round Ultra Short Taper 40/1RSUT-T Cartridges (20pcs)
Kwadron PMU Optima cartridge housing is made of medical plastic, which reduces the friction between the needle and the housing and ensures high work culture. The integrated needle system with the tip guarantees the highest standards of safety and hygiene. Each Kwadron PMU Optima cartridge is packaged in sterile disposable packaging. 
Needle Configuration: 1 Round with a textured needle.
Needle Diameter: 0.40mm
UT: Ultra Short Taper (2mm) 
Textures Needles pack in more colour.
Pack Size: 20
Cartridges fit machine brands, Mast, Bellar, Rook, Xion, Cheyenne, Equaliser, FK Irons, Bishop, Scalpa etc.⠀
Kwadron 1 Round Ultra Short Taper 40/1RSUT-T Cartridges (20pcs)