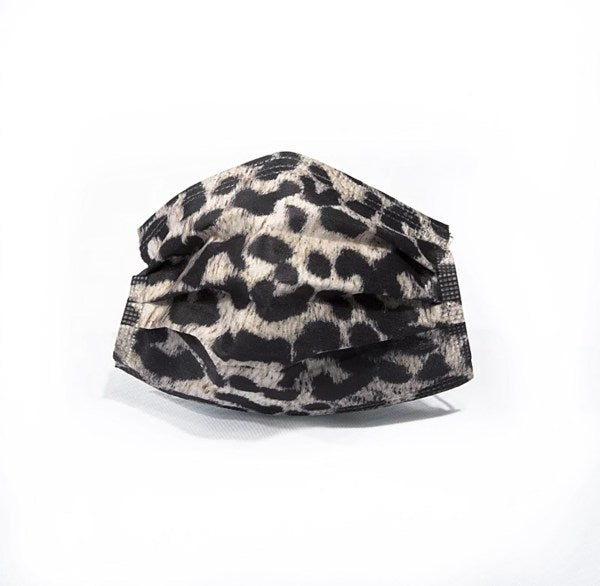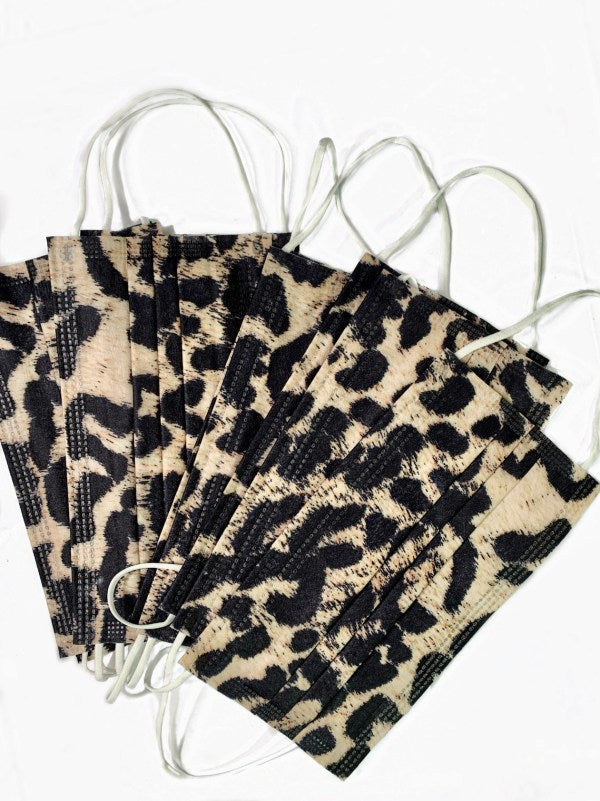 Leopard Print Disposable Masks (10 Pack)
Mask up in style with these leopard print disposable masks.
3-ply disposable face masks, complete with a nose clip, and soft ear-hooks for ease of use. The mask features a 3-ply superfine fiber non-woven fabric. The outer layer is a sanitary-grade polypropylene adhesive proof cloth that is waterproof to block out droplets and moisture. The middle layer is made of high-efficiency filter melt spray cloth and acts as a filter layer. The innermost layer is made of soft fabric and absorbs moisture. 
Pack includes 10 masks
Note: The masks we sell are non-medical masks, and are intended for civilian use in non-medical environments. 
Leopard Print Disposable Masks (10 Pack)