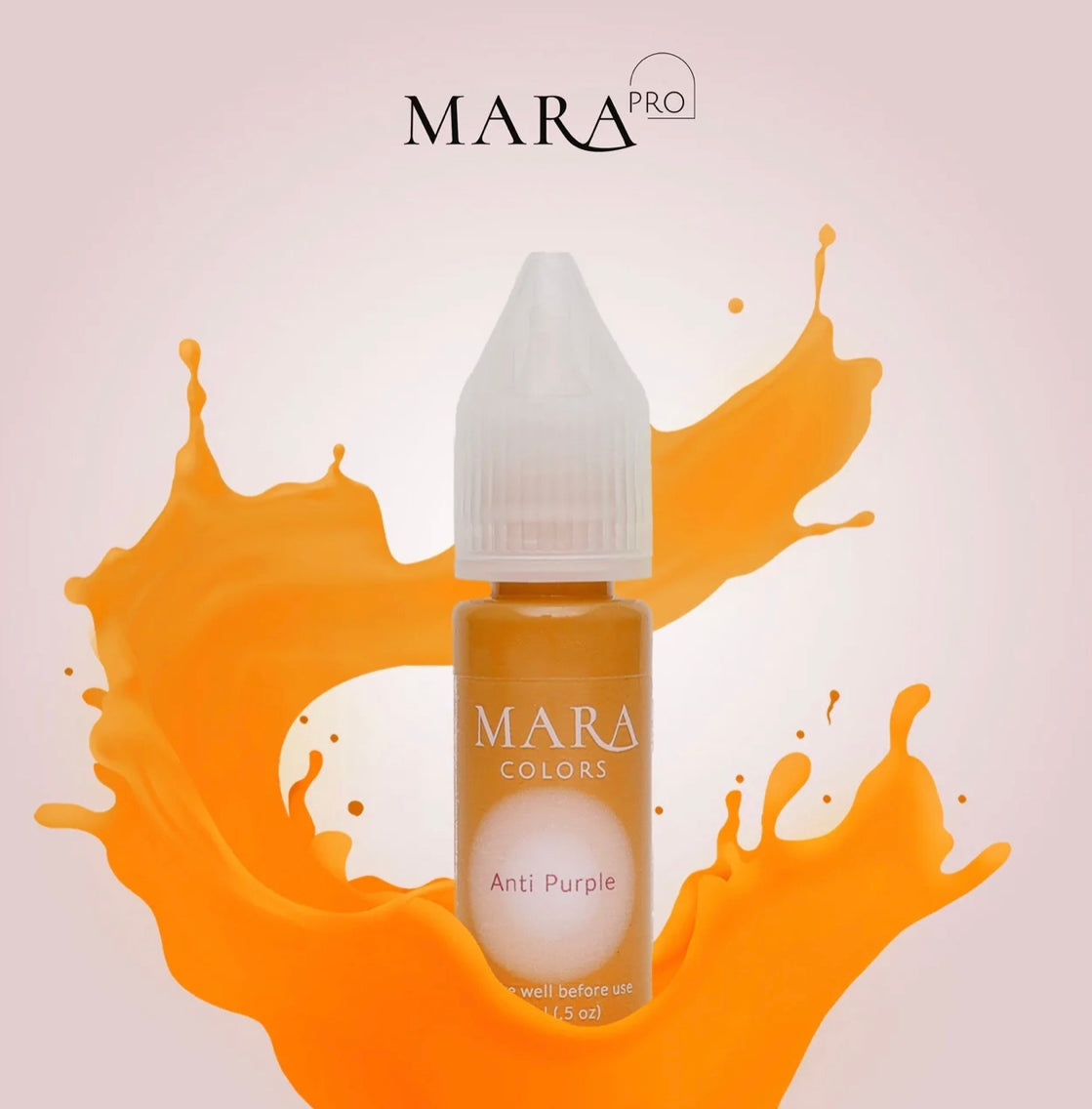 WARM, Honey yellow colour corrector.
Just a few drops of Anti Purple are able to brighten dark purple undertones from the skin, naturally, or just from an old dark PMU.
While we don't recommend using it by itself, it works perfectly in a mixture of colours for dark skin to prevent pigment from healing purplish. Add a few into Morena if you're working on Fitz 5 eyebrows or illuminate Cranberry colour mix for a more efficient dark lip neutralisation.
Full-pigment colour that lasts
Smooth and balanced colour formula with predictable wearability
Expensive looking results, so clients finally can have colours they've always wanted
This formula is: Cruelty-Free, Hybrid: includes organic and mineral components
15ml Bottle