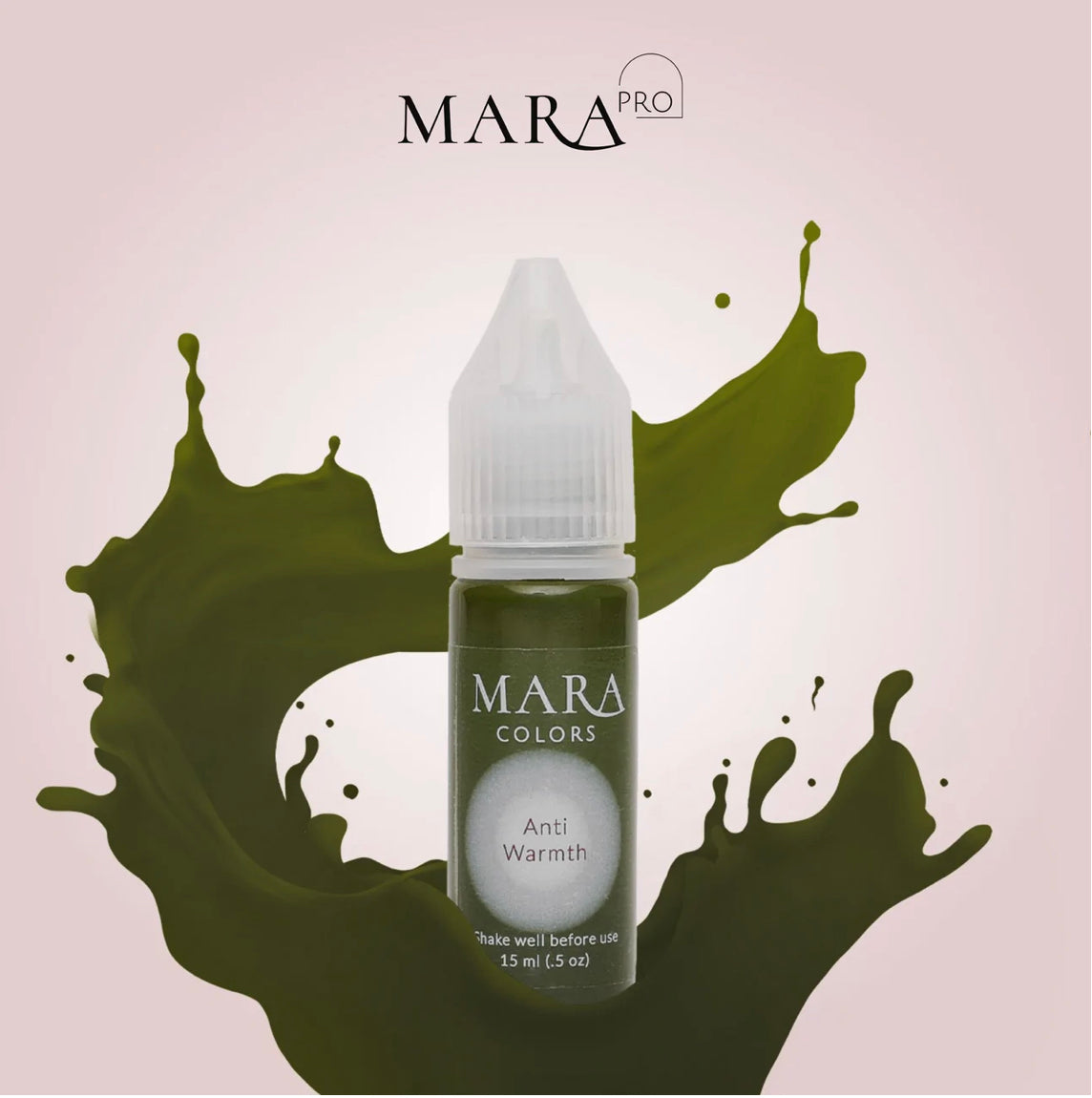 MARA Pro - Anti Warmth Corrector
COOL, Olive green colour corrector.
Anti Warmth is here for you when you need to neutralise previously tattooed eyebrows with peachy, pink and red residue.
We also recommend adding a few drops of Anti Warmth to colours like Hazelnut or others for a more cool looking blonde taupe colour to match your client's brow hairs.
Full-pigment colour that lasts
Smooth and balanced colour formula with predictable wearability
Expensive looking results, so clients finally can have colours they've always wanted
This formula is: Cruelty-Free, Hybrid: includes organic and mineral components
15ml Bottle
MARA Pro - Anti Warmth Corrector