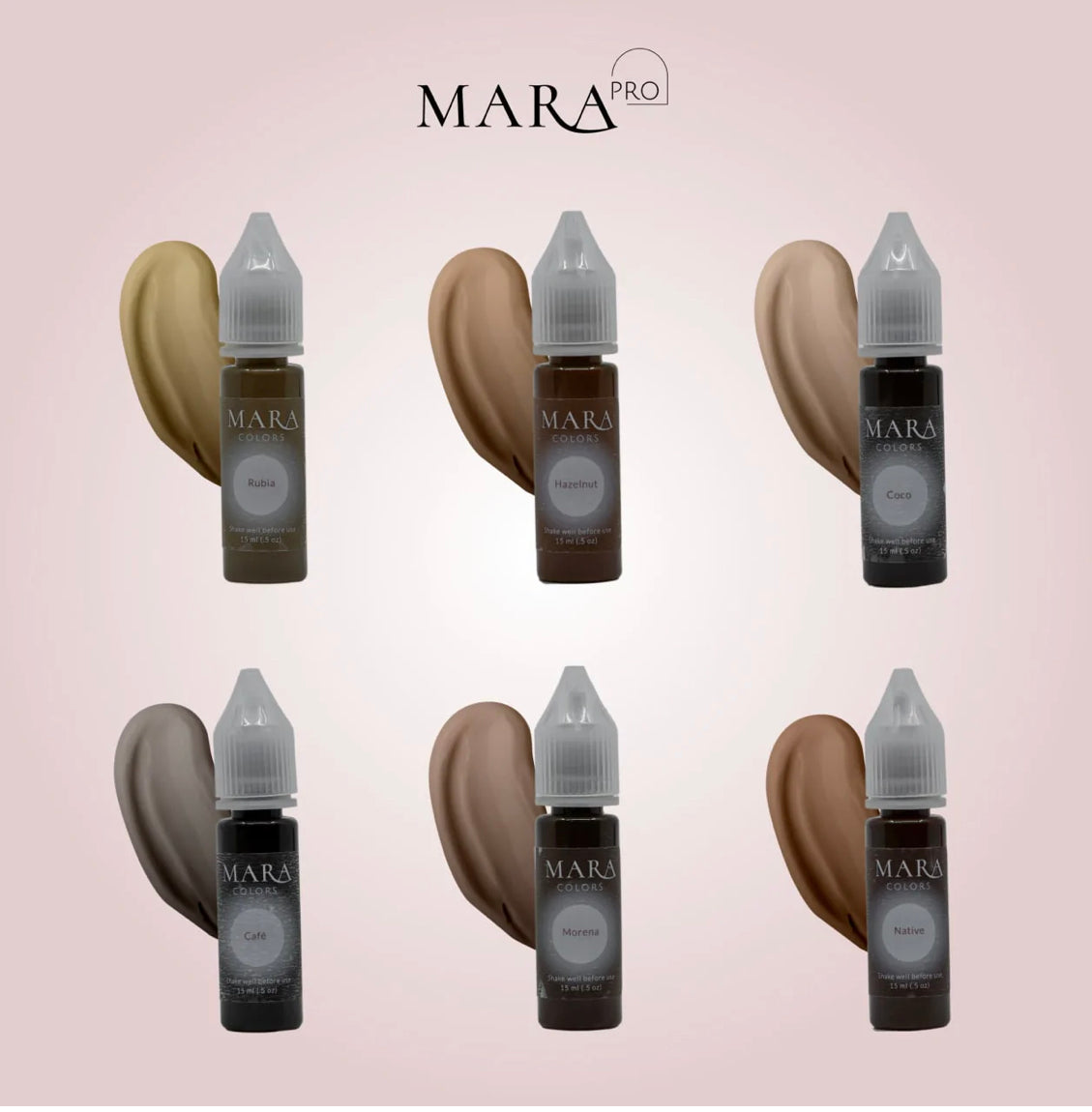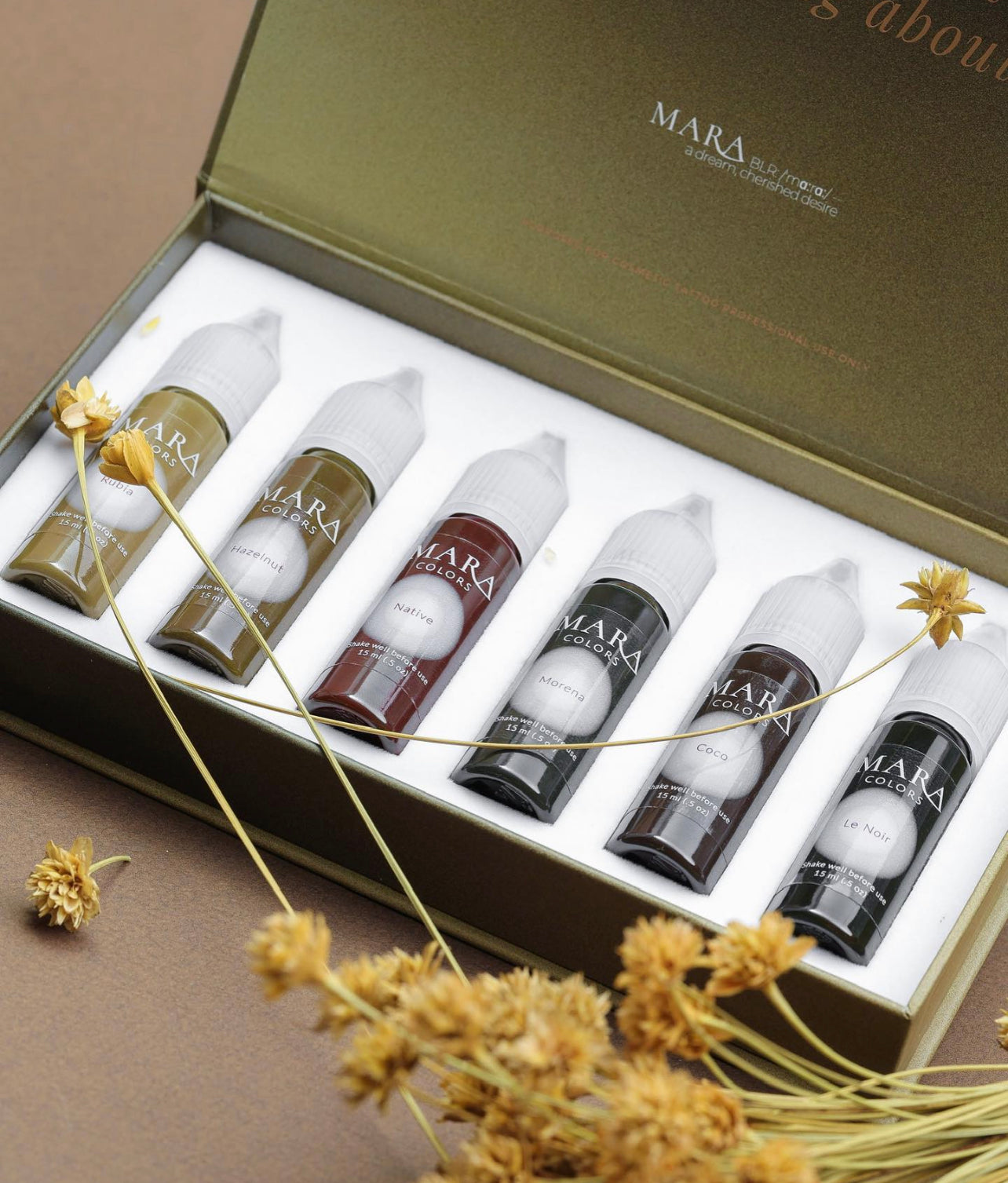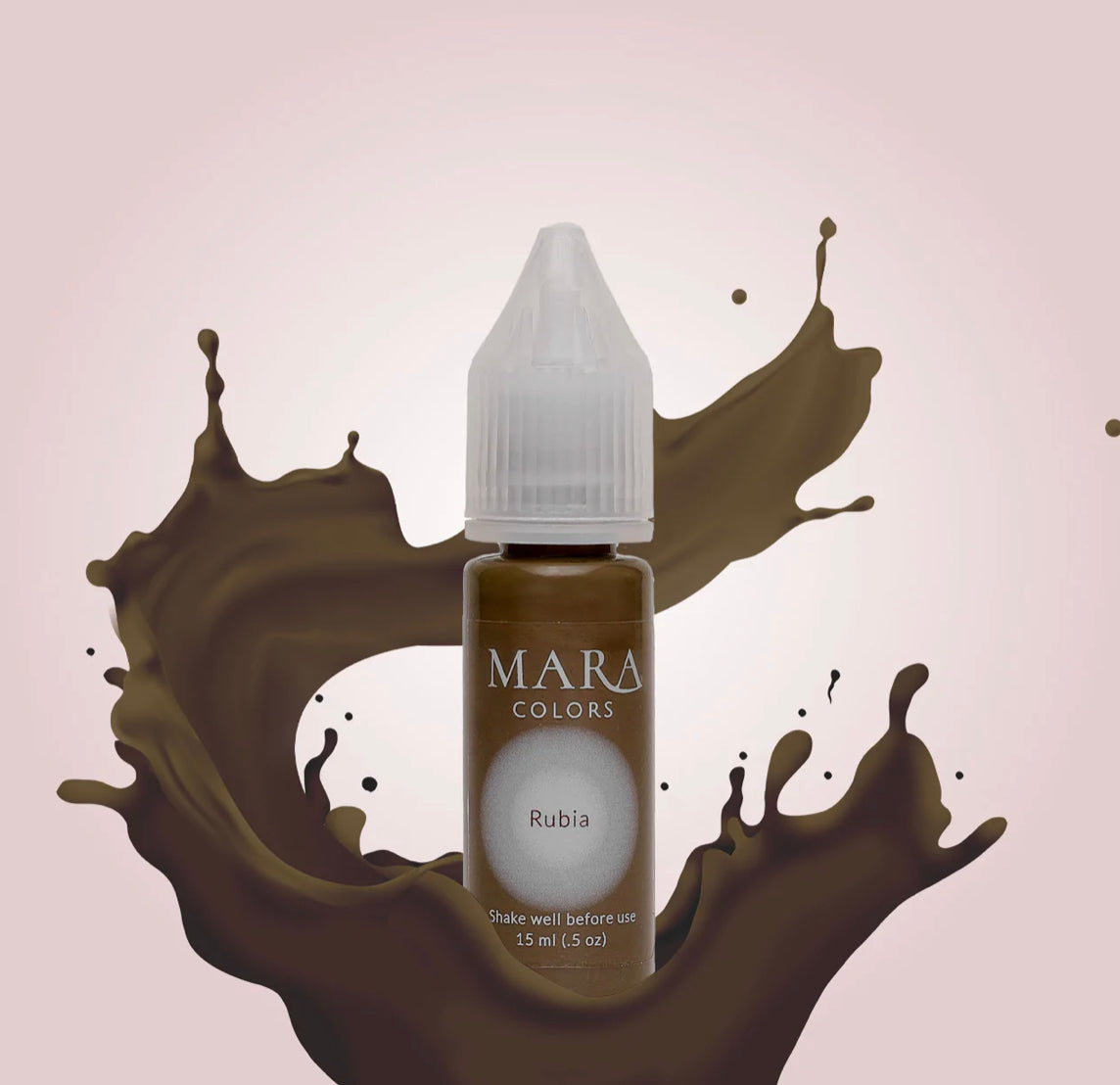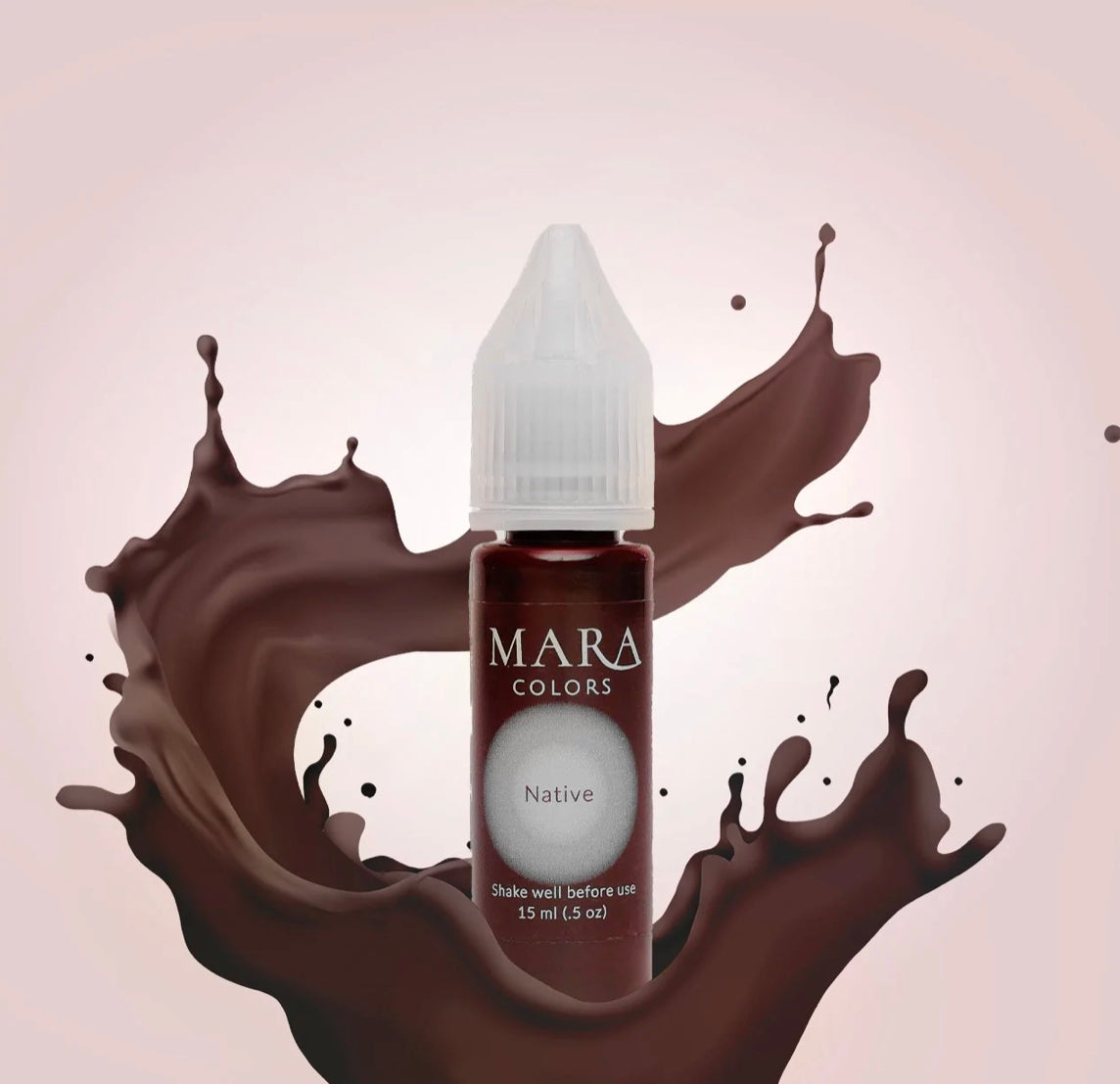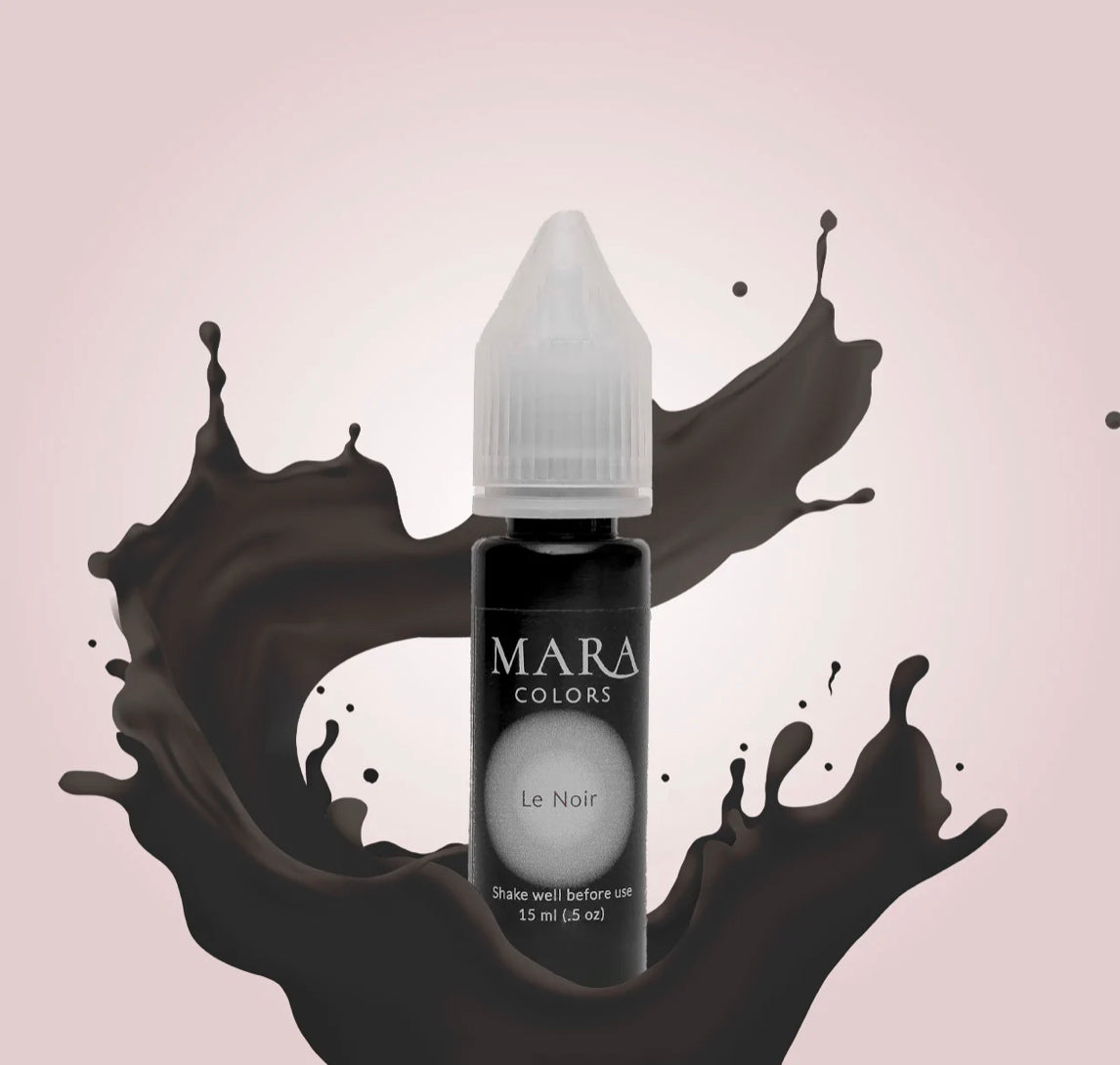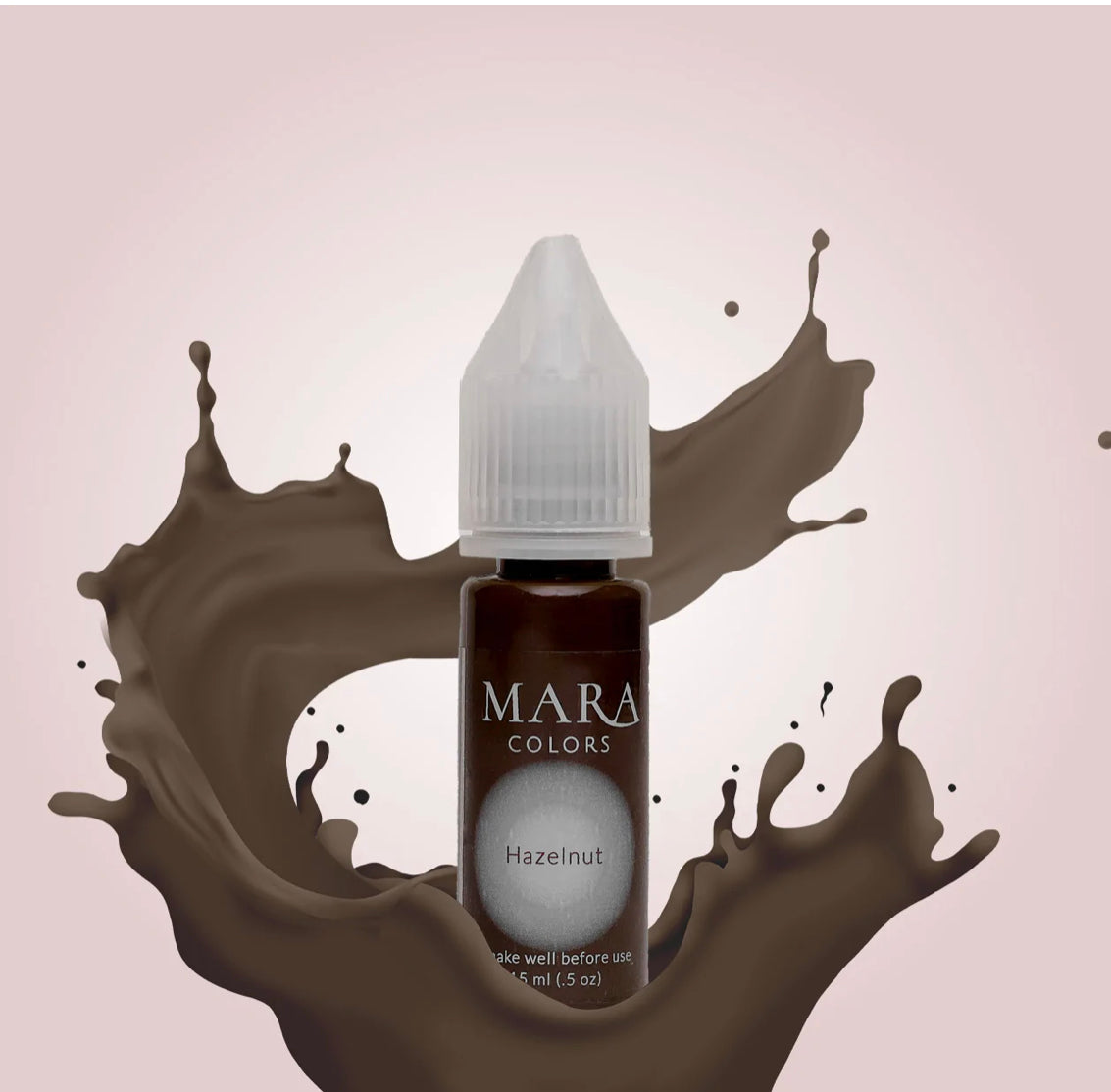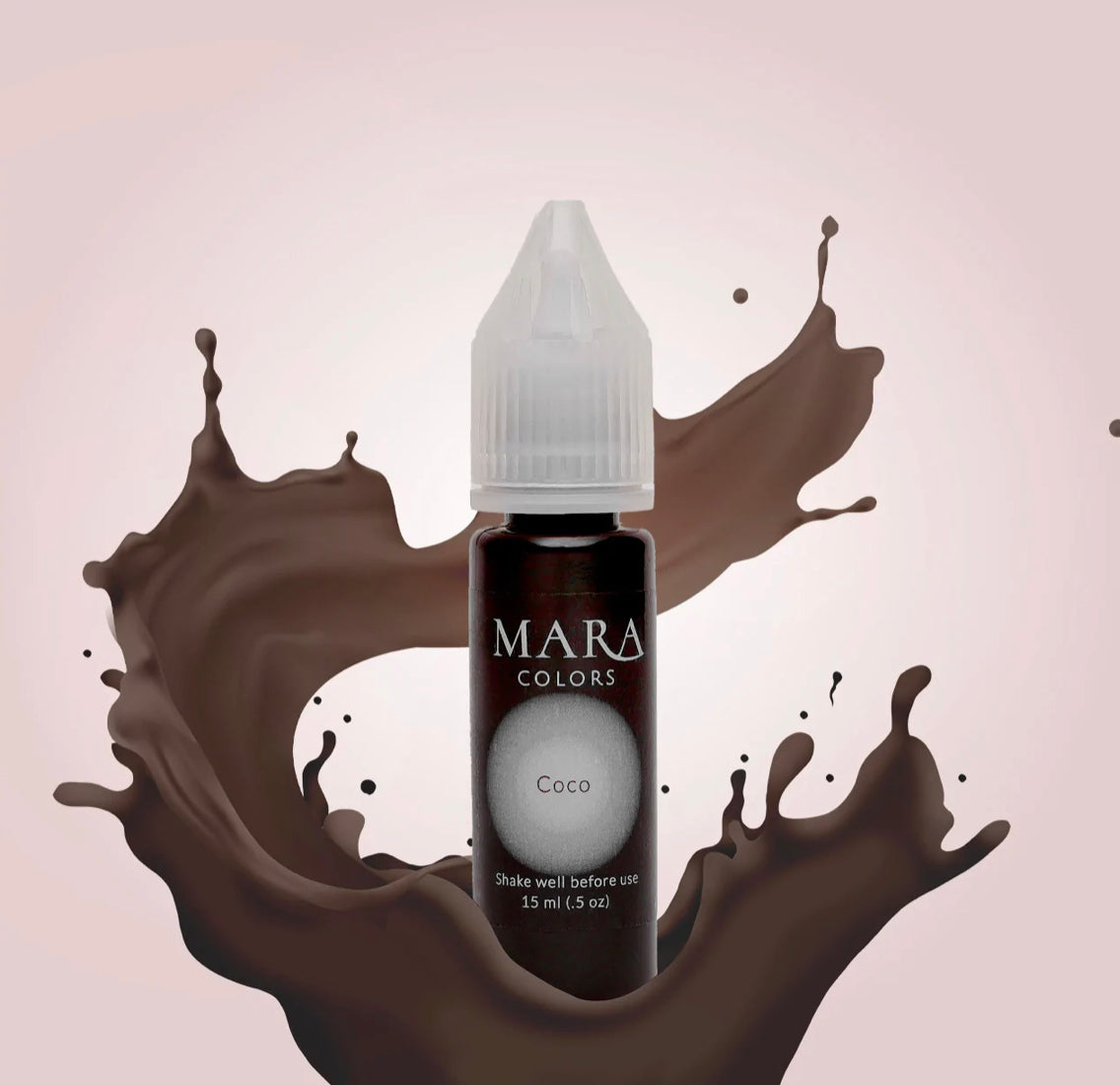 MARA Pro - Eyebrow Pigments Set
Make long lasting & predictable connections with your clients by using this
soft MARA Pro Brow Pigment Line.
These pigments fade away from the skin in a 1-1.5 years after the initial session. So that your clients will be coming back for the refreshers consistently. They will be coming  with almost clean skin and desire for actual PMU colour boosters, instead of removals. 
Pigments that work for you, so you can REDO, instead of removing, covering or correcting.
This set consists of 6 brow pigments for all 6 Fitzpatrick Skin Types and Complexions. 
Rubia - Cool BROWN, light value.
Yellow-based light yellow-green blond. Natural colour for Fitzpatrick 1 skin type and grey-haired clients.
Will be fading quicker than the rest of brow colours in the set.
Native - Warm BROWN, medium value.

Can be used to modify other colours with warmth. Perfect colour for redhead clients and those with cooler and darker skin tones, as well for a slight correction of a grayish permanent makeup.

Best for Fitzpatrick skin types 2-6.

Hazelnut 

- 

Neutral BROWN, light to medium value. 

Perfect natural blonde brow colour. Has golden base. Goes well with other pigments

like Coco or Le Noir.

 

Best for Fitzpatrick skin types

2-3.
Coco - Neutral BROWN, medium to dark value. Medium brunette colour. The most uniform colour due to its thoroughly curated colorant mixture.

Golden Base.

Suitable for all Fitzpatrick skin types, including

5-6.
Morena - Warm BROWN, dark value.Rich brown pigment with red base. Often referred as "milk chocolate" brown colour once healed.Best for Fitzpatrick skin types 2-4, and overall clients with more of olive/yellow undertones.
Le Nior - 

Neutral

BROWN, dark value.
Black base + orange modified.

Will darken any of lighter brow colours in the collection and recommended to be used alone or In a mix for clients with Fitzpatrick skin types 3-6.
Full-pigment colour that lasts
Smooth and balanced colour formula with predictable wearability
Expensive looking results, so clients finally can have colours they've always wanted
This formula is: Cruelty-Free, Hybrid: includes organic and mineral components
15ml Bottle
MARA Pro - Eyebrow Pigments Set