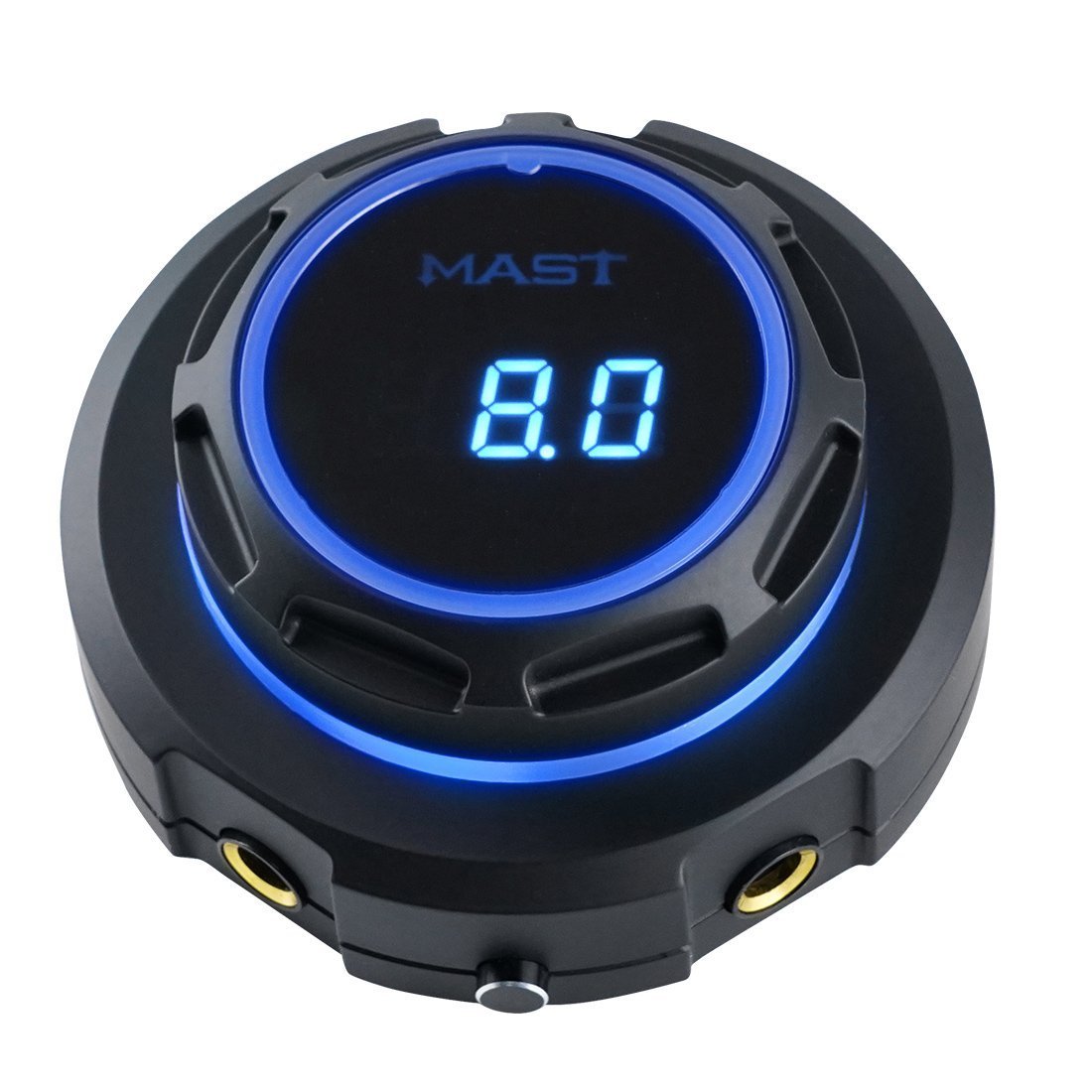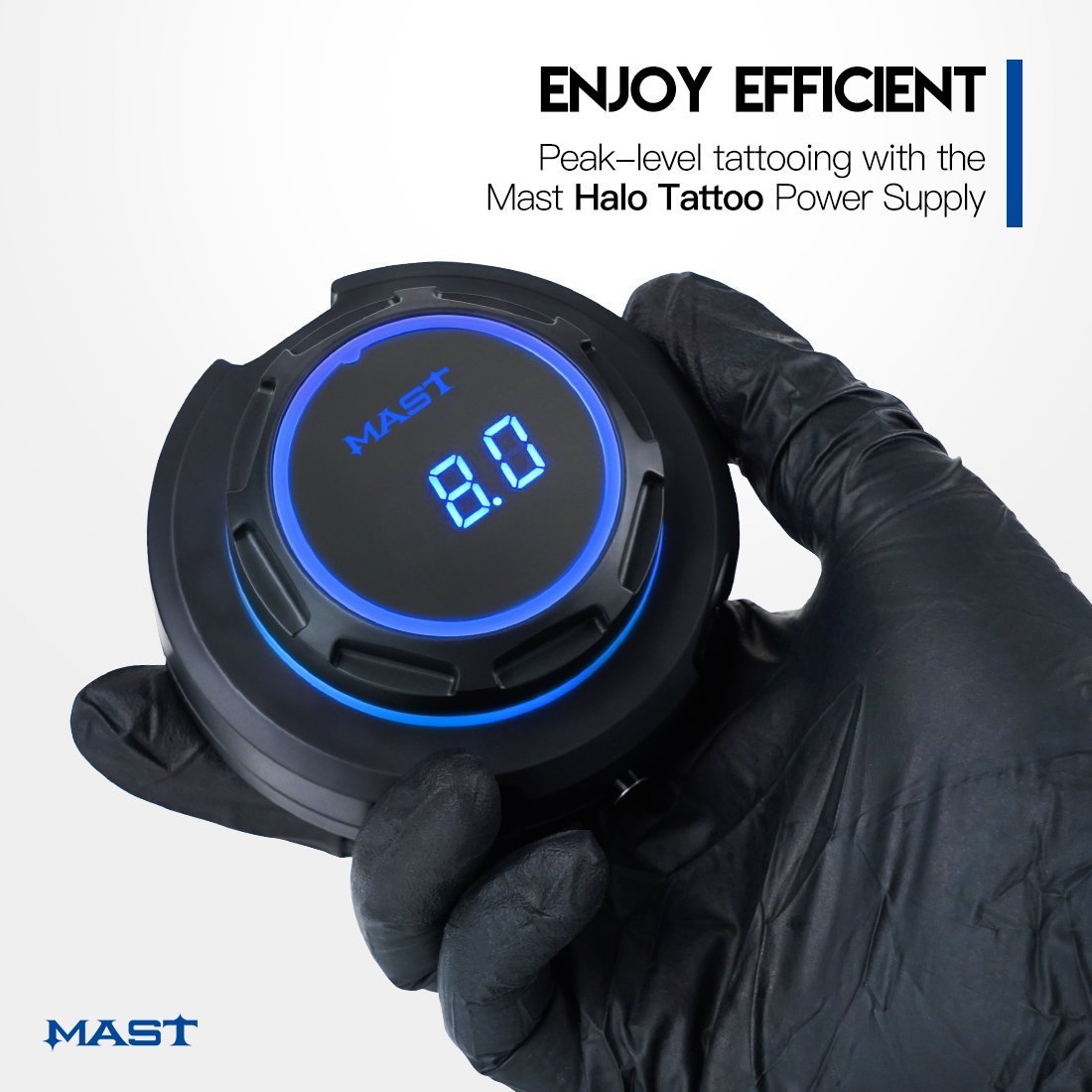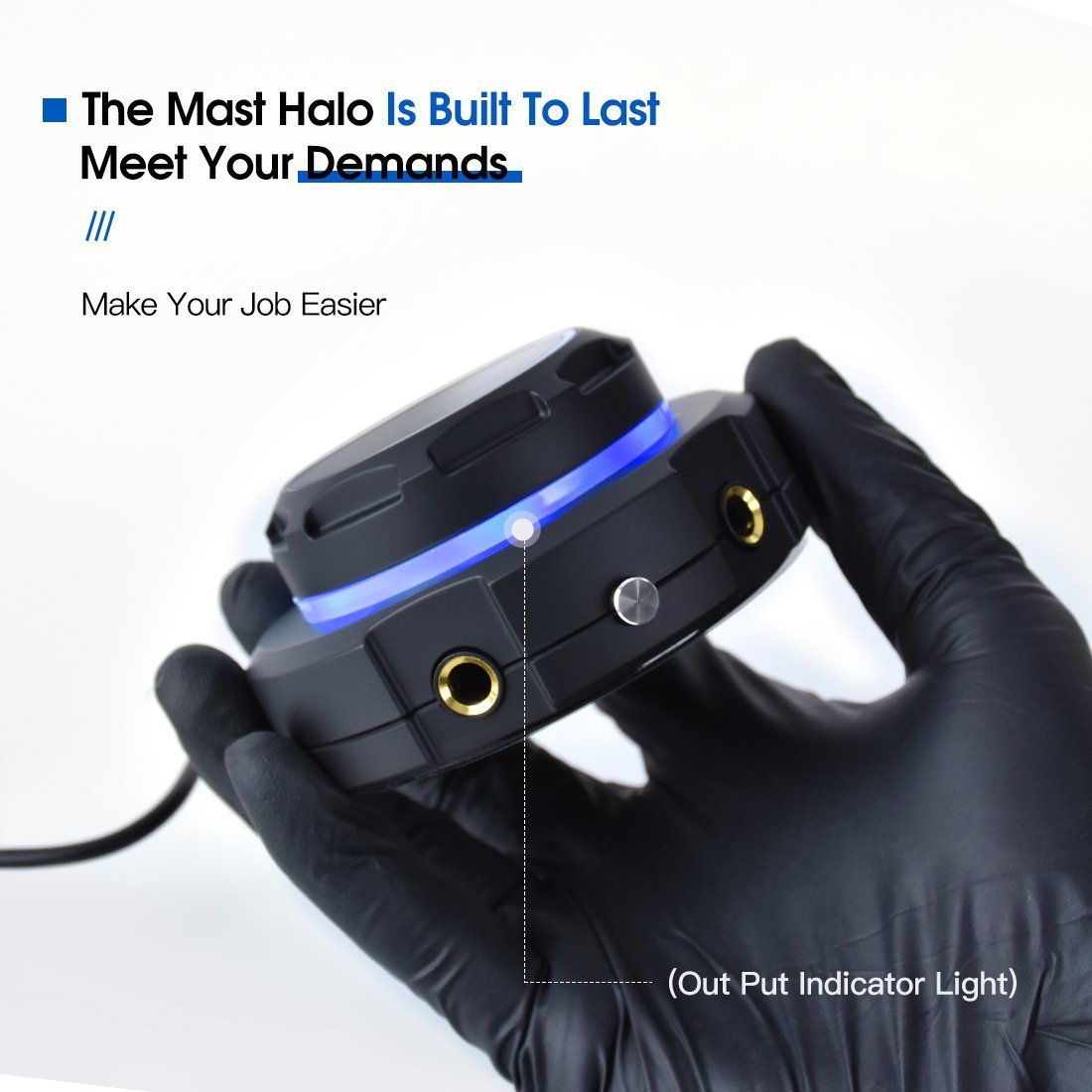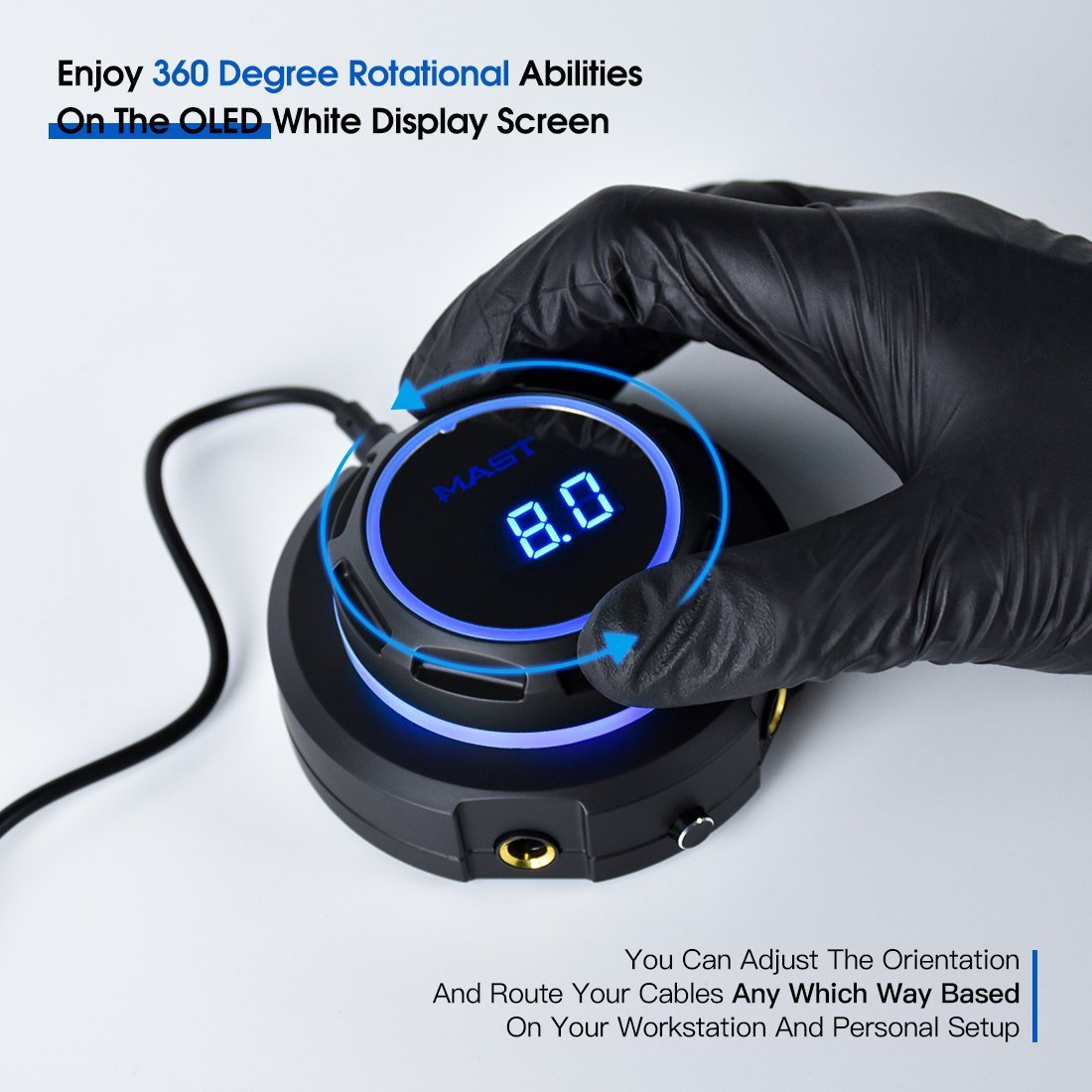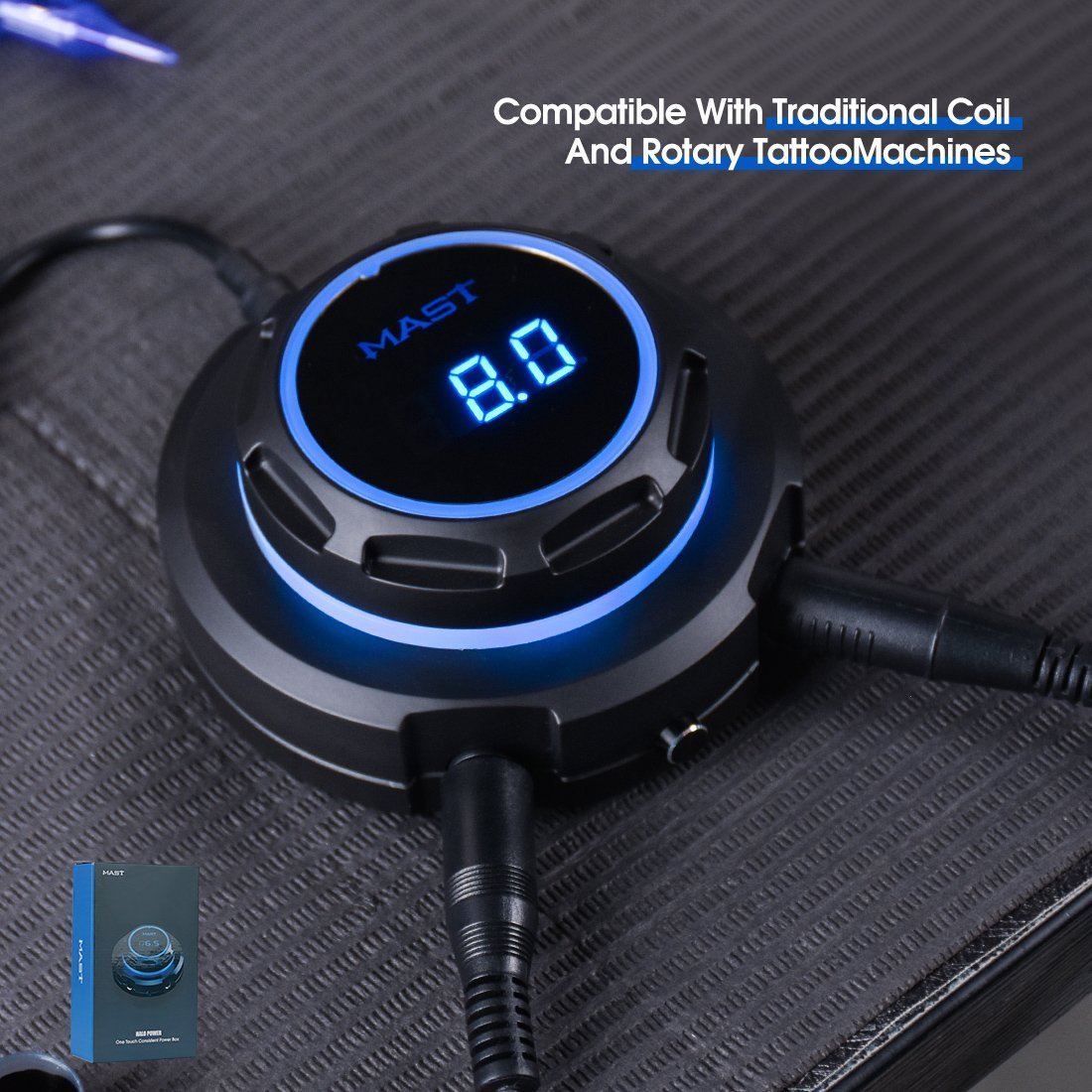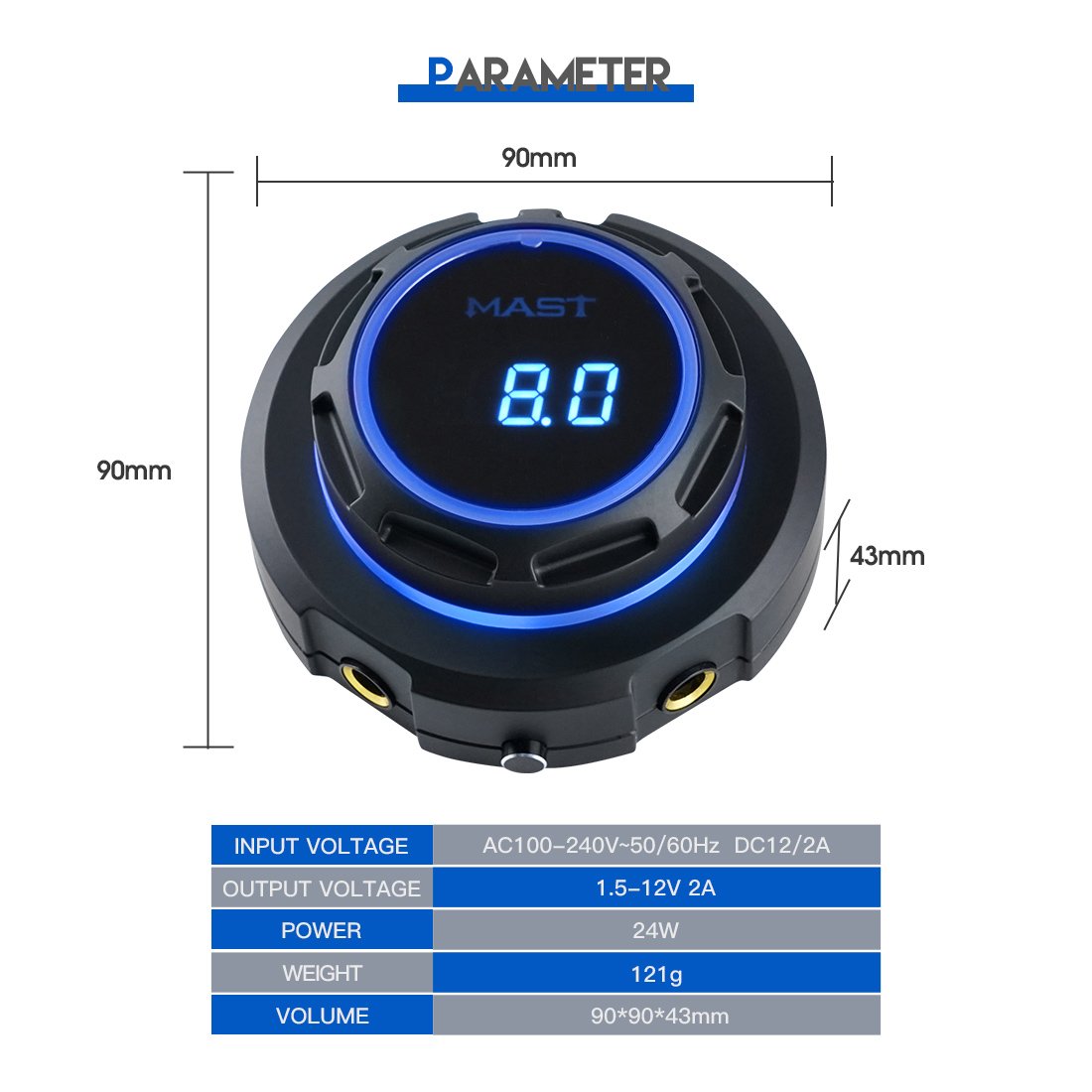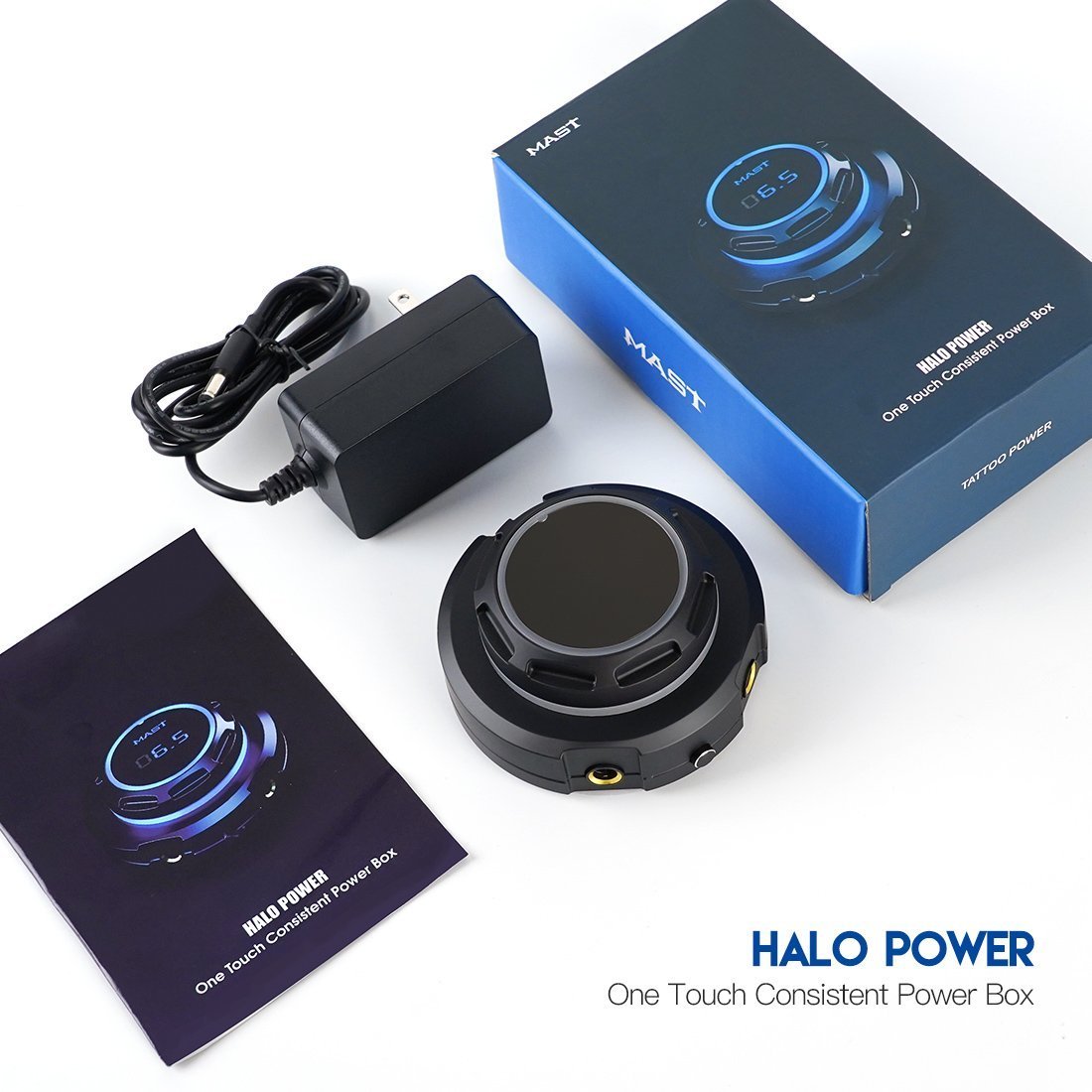 Mast Halo Tattoo Power Supply Dual Mode Start-Up
The Dragonhawk Mast Halo tattoo power supply is known for its switch-mode technology, allowing for the efficient conversion of electrical energy, and the convenient adjustment of output voltage.

This Mast Halo tattoo power supply output voltage 1.5-12V and 0.1V voltage adjustment increments with protection against overvoltage and short circuiting.

This tattoo power supply include an OLED screen with an optimal display and an easy-to-operate control dial. There is a layer of silicone anti-skid pad on the bottom of the power supply. It can be used repeatedly and can be stuck on a smooth workbench, which is practical and convenient.

Compatible with all RCA cords and clip cords.
Mast Halo Tattoo Power Supply Dual Mode Start-Up