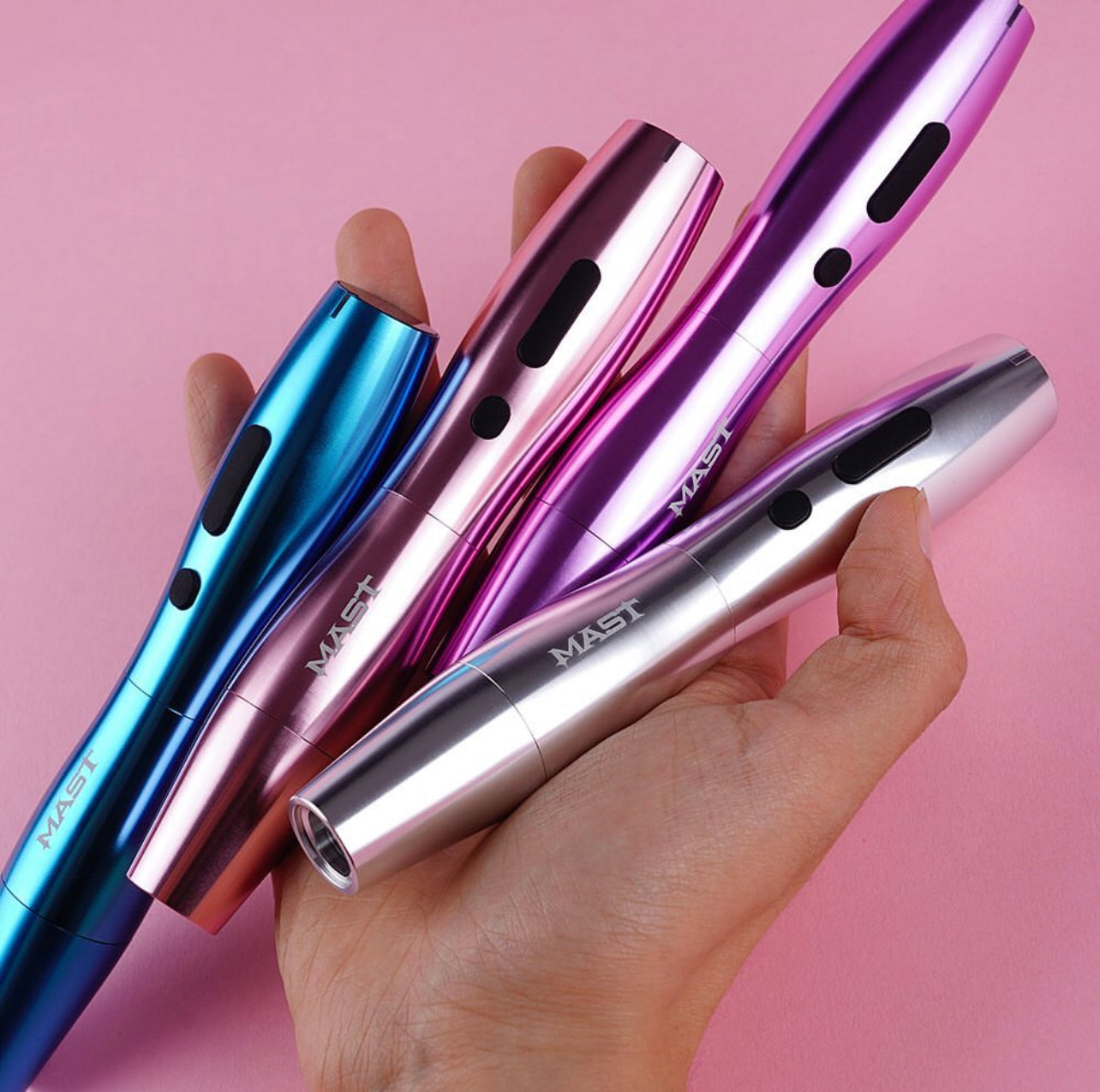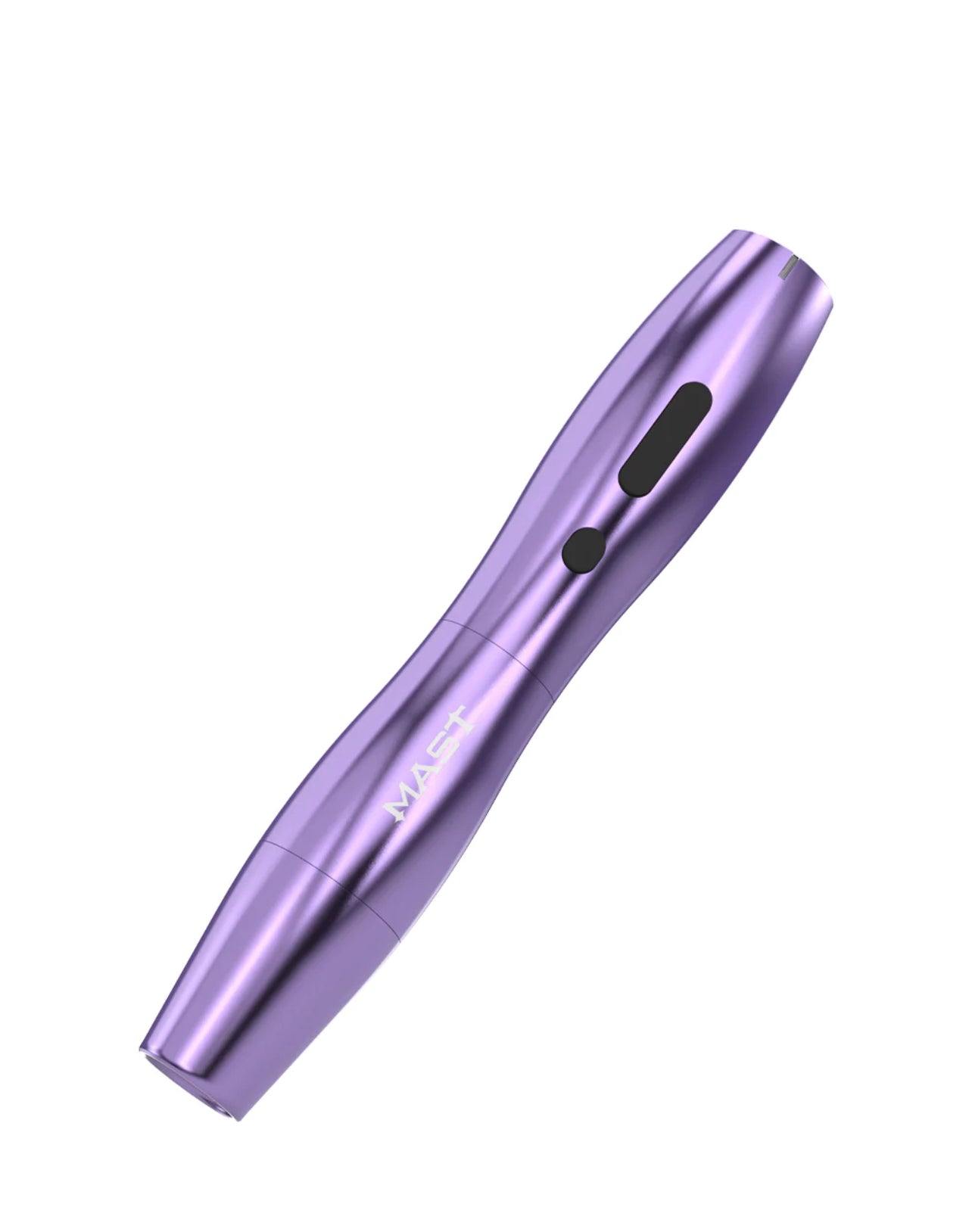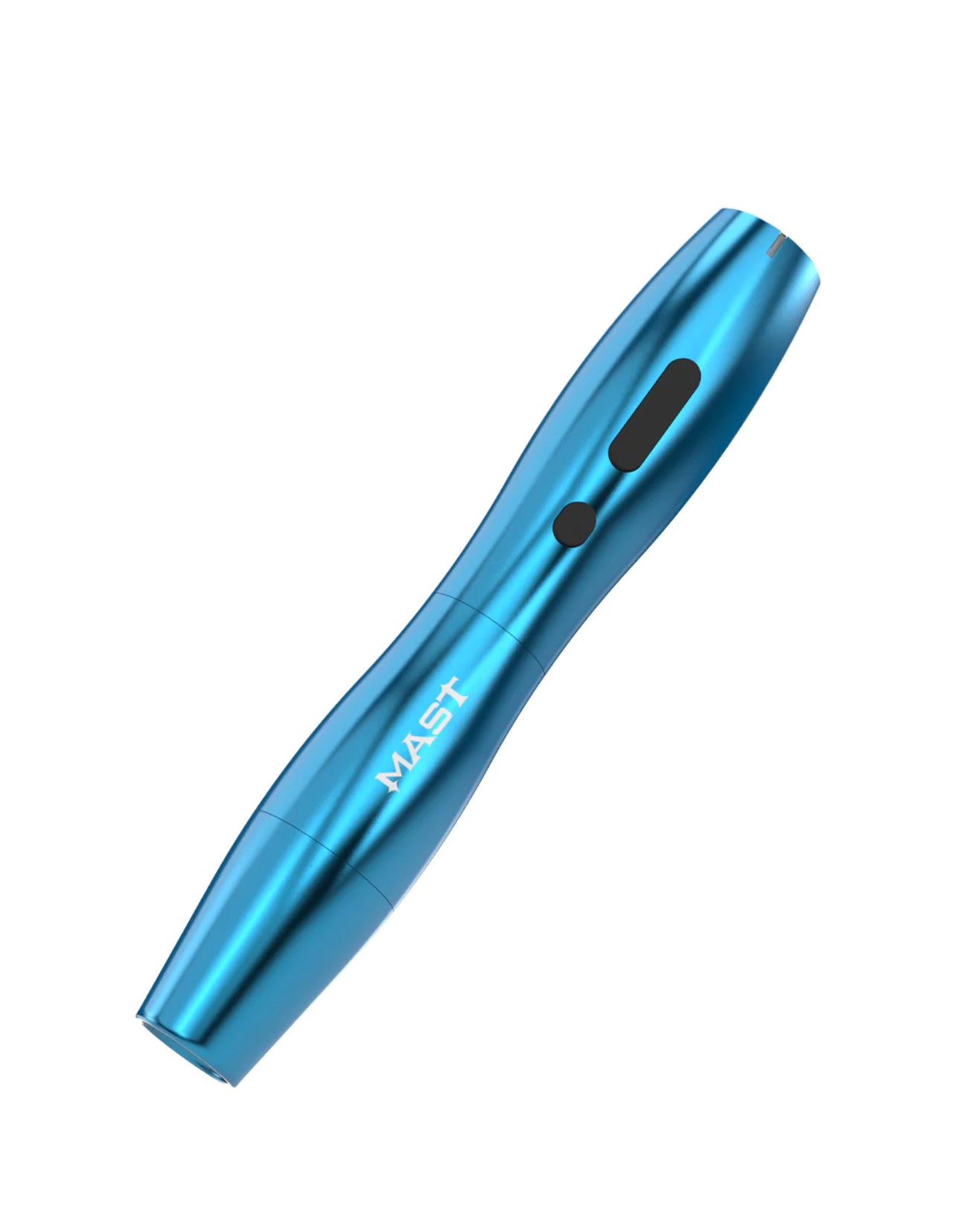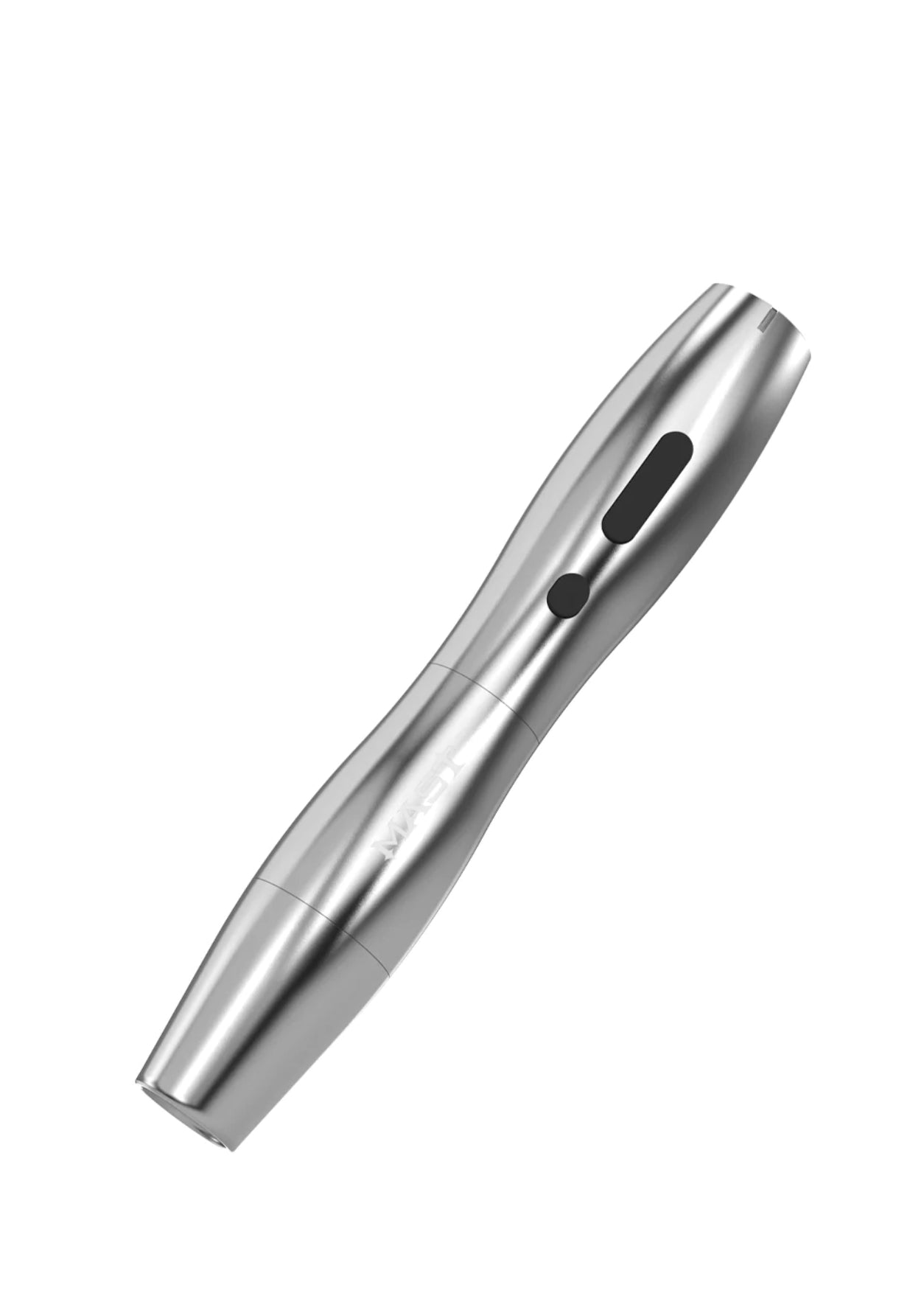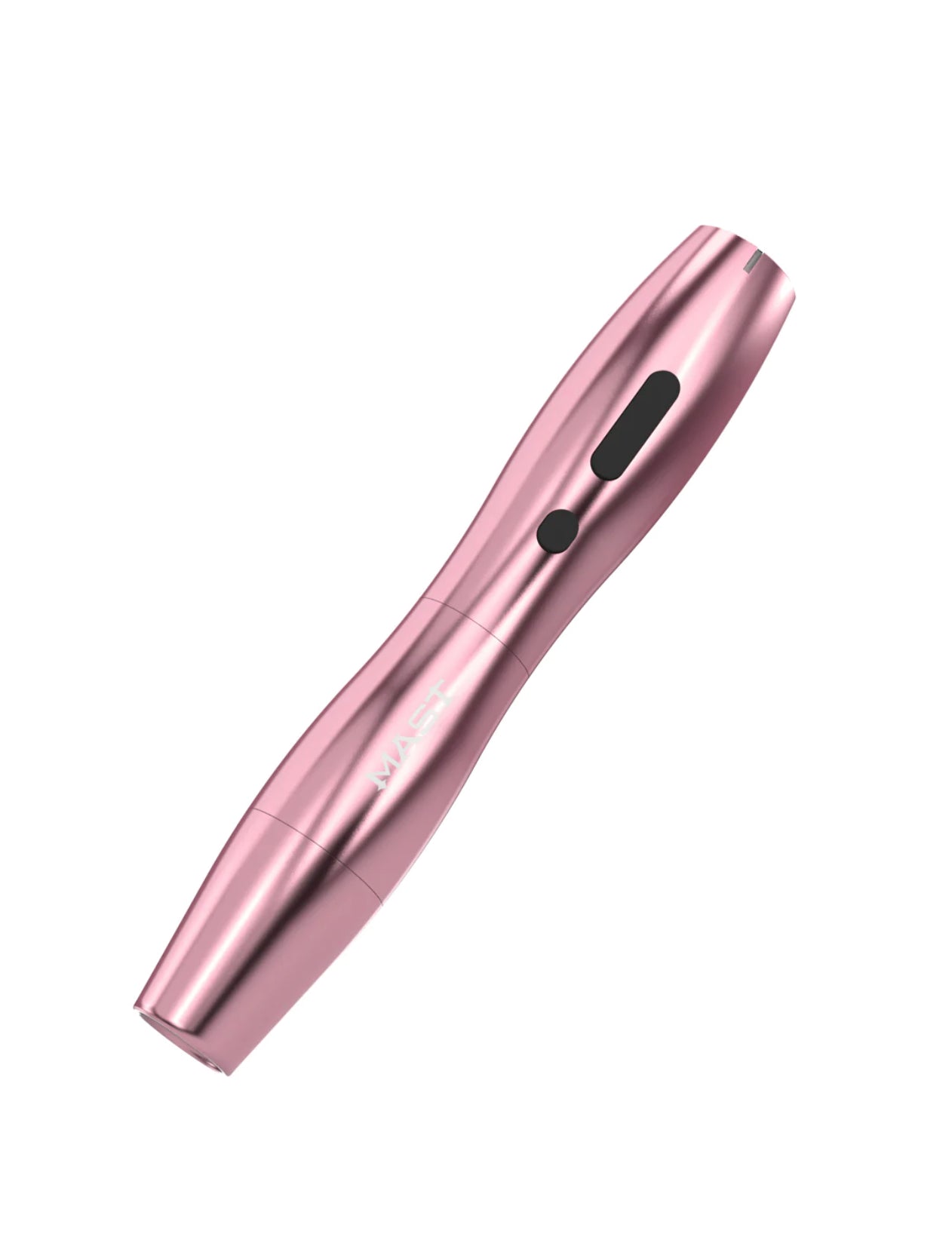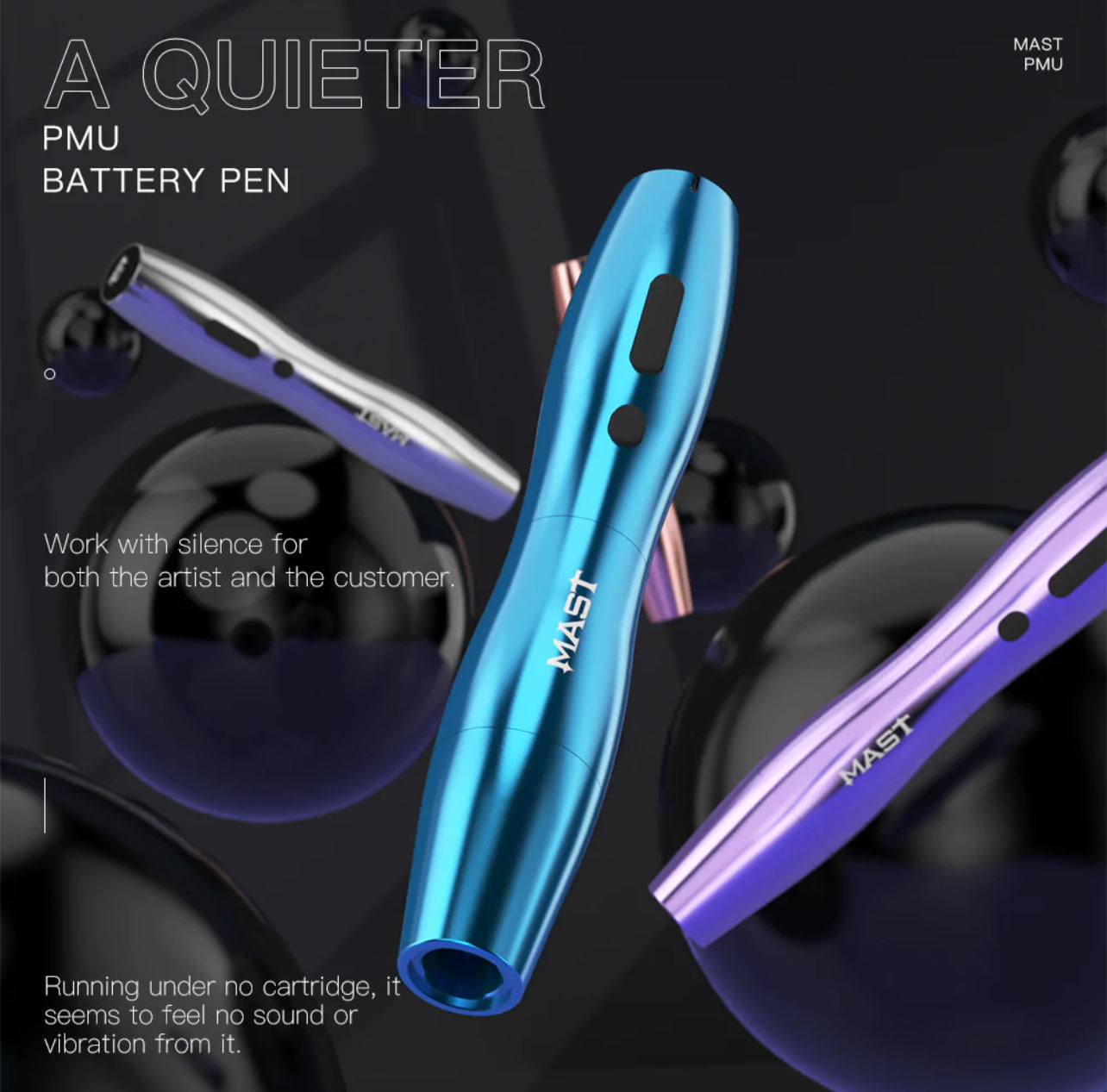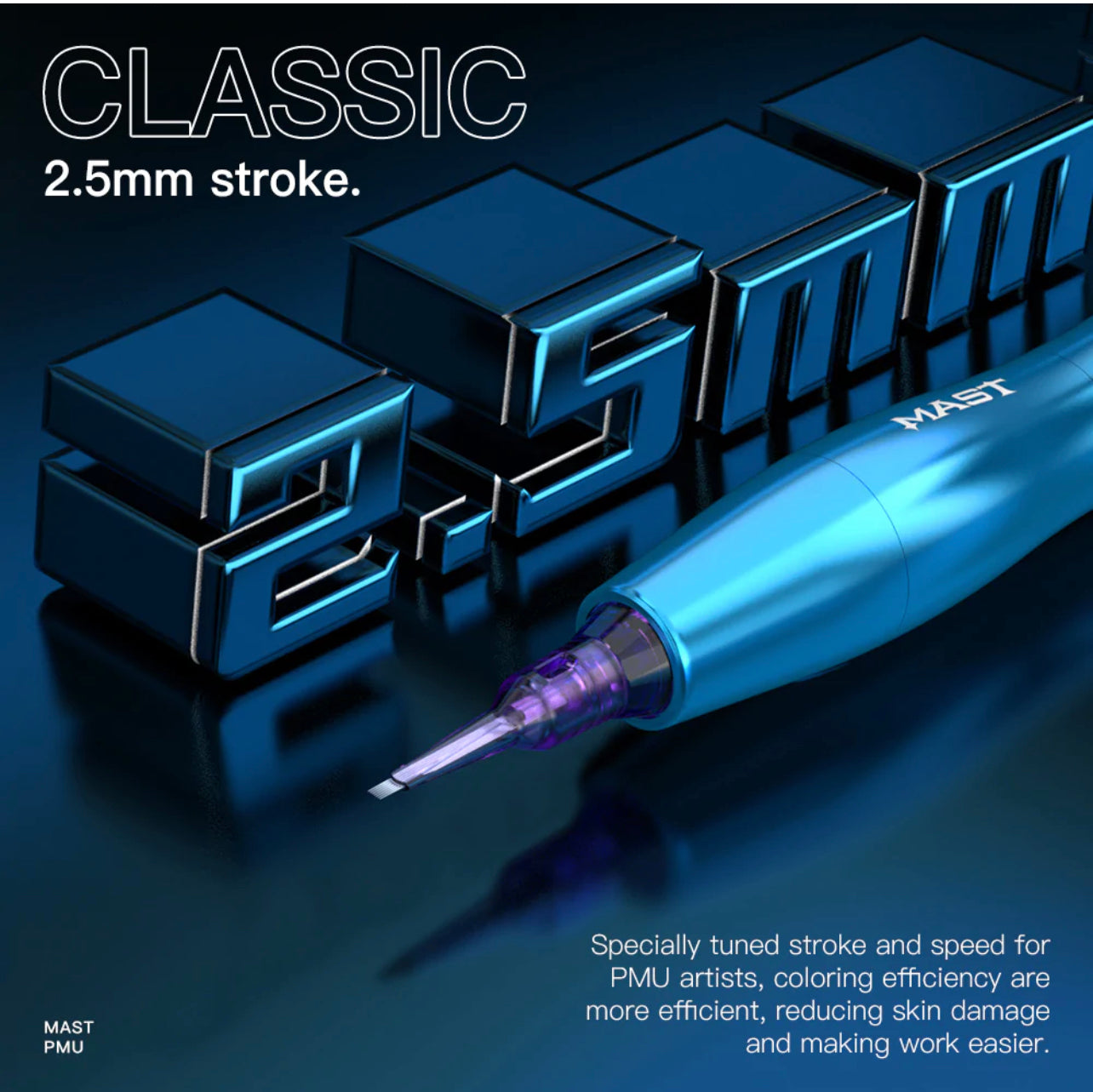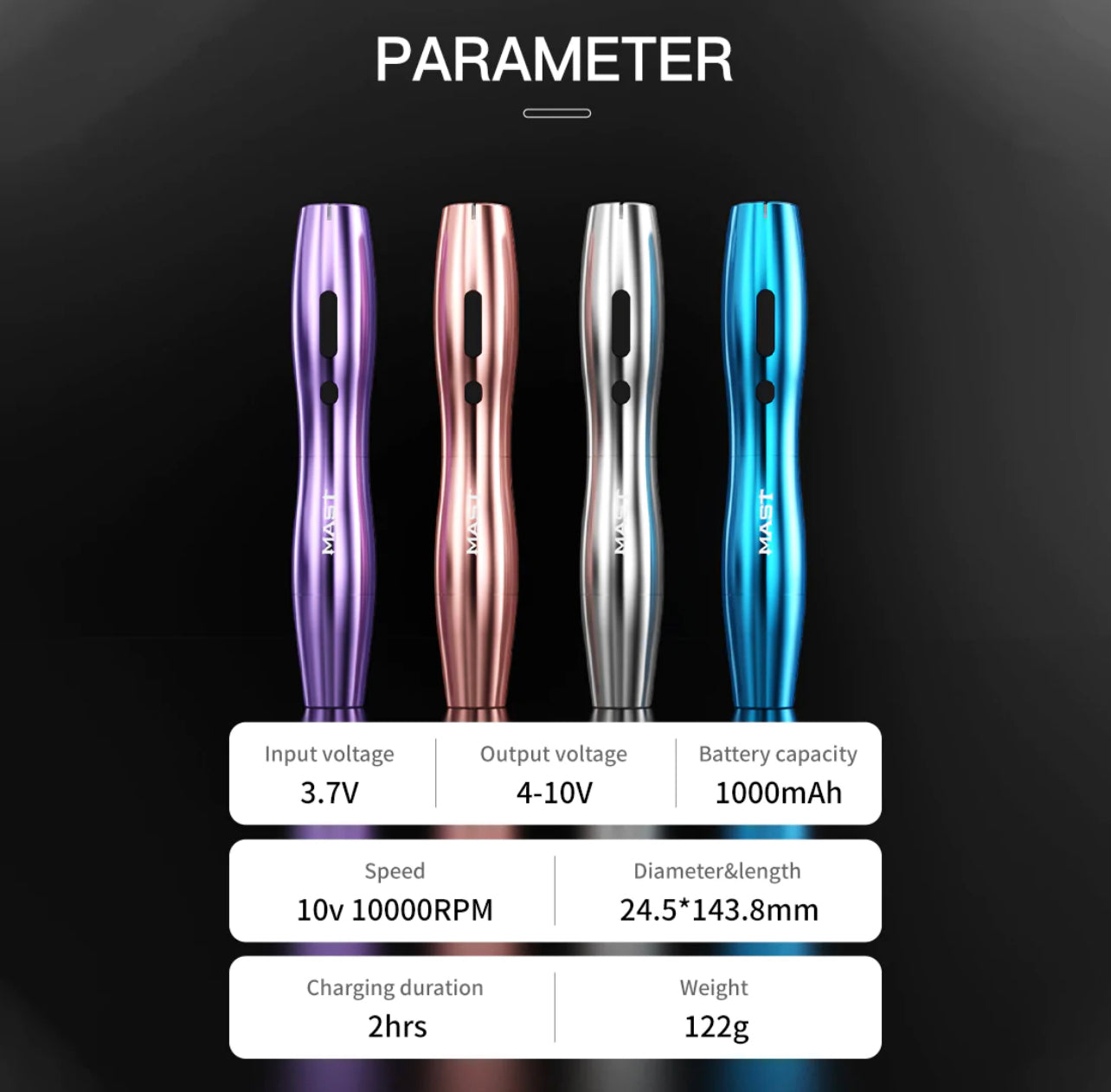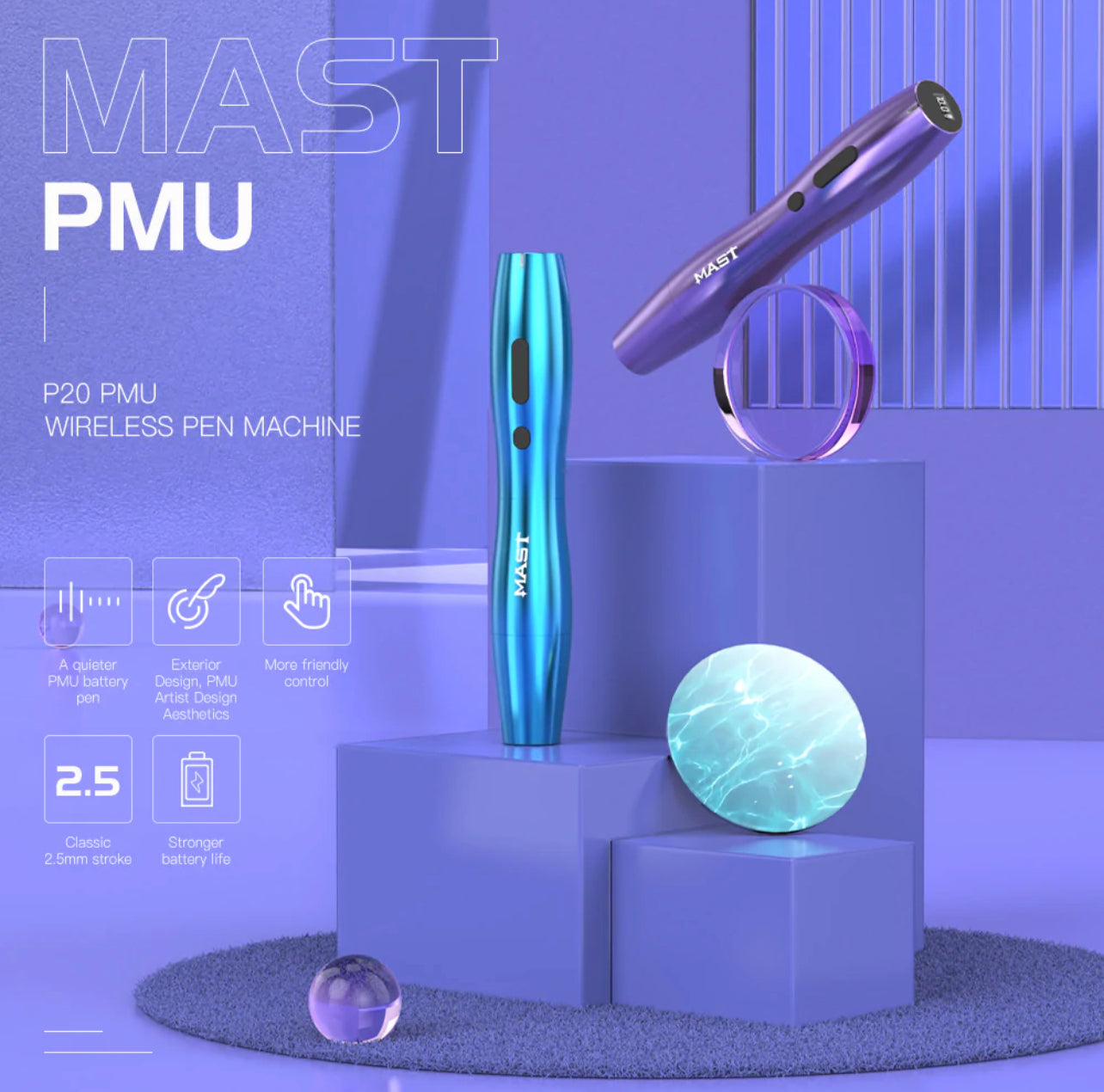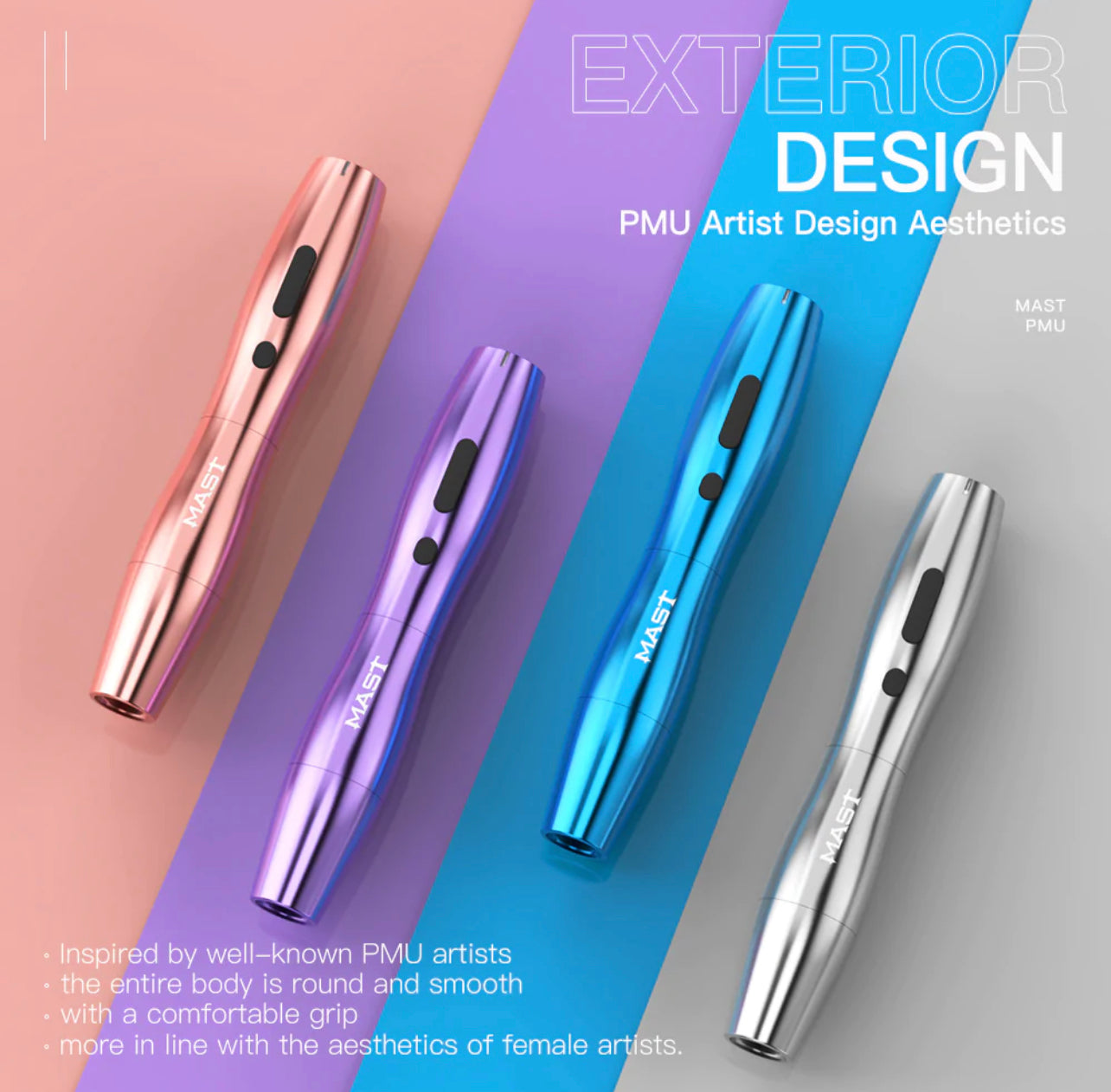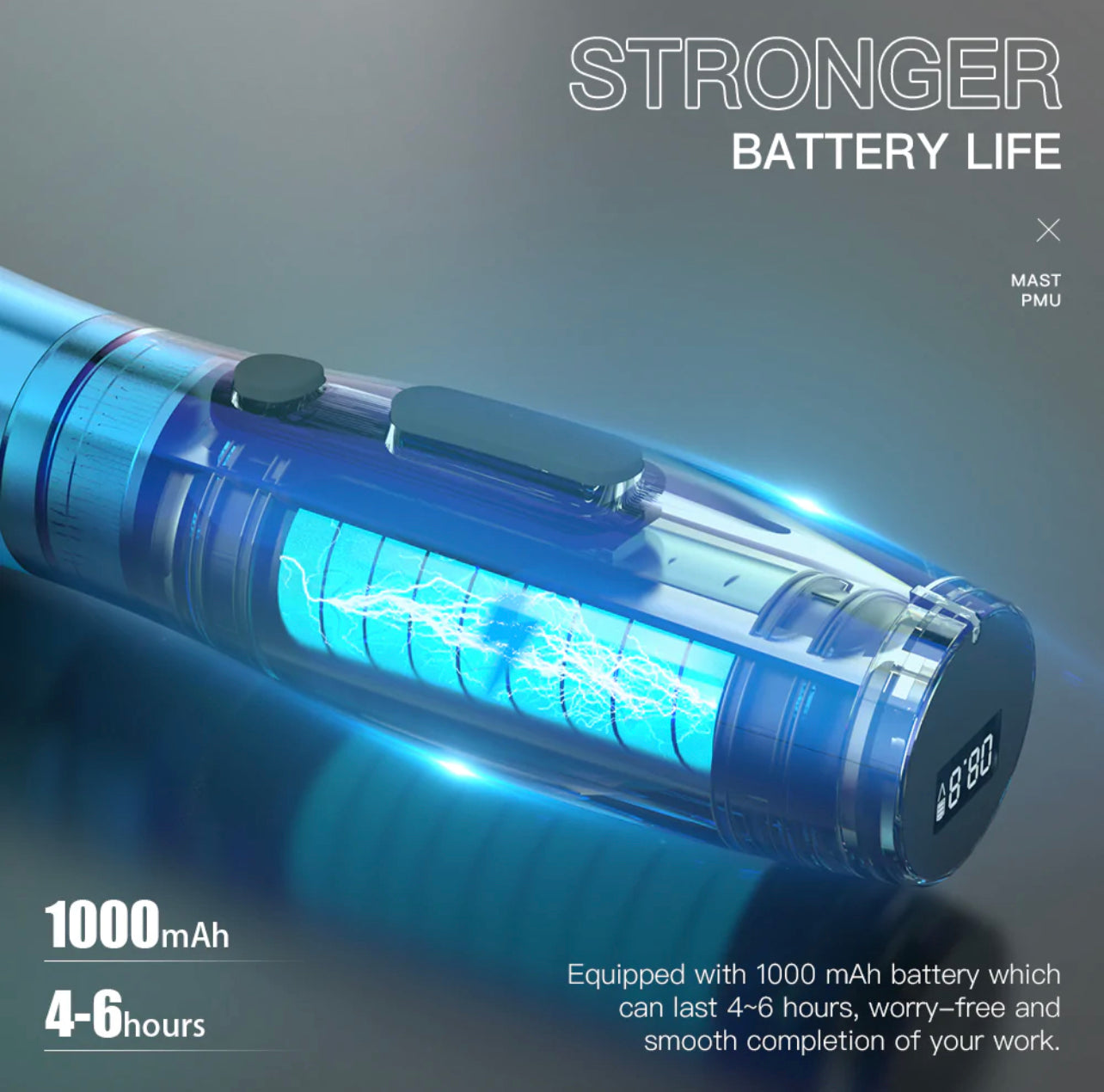 Mast P20 PMU Wireless Machine with 2.5mm Stroke
The newest in the Mast PMU line launched by Dragonhawk has a classic stroke 2.5mm and beautiful shell.
Colouring efficiency is more at Is highest, reducing skin trauma and making work easier.

Quieter sound: With a quiet sound and low vibration this machine makes it ideal for the most intricate of work.
Durable battery: Equipped with 1000 mAh battery which can work 4-6 hours, charging time is around 2 hours. Offering you worry-free and enough power to get through your day. 
Classic stroke: 2.5mm. Specially tuned stroke and speed for PMU artists.
Comfortable grip: ergonomically designed to fit comfortably in your hand. 
Friendly control: 3 button control allowing you to start/ pause the machine and adjust the voltage.
OLED screen: Displays voltage and battery capacity.

Specifications:
Input Voltage: 3.7V
Output Voltage: 4-10 V
Battery Capacity: 1000 mAh
Charging Time: 2 hrs
Diameter & lengt: 24.5 & 143.8 mm
Weight: 122g
Stroke: 2.5 MM
Function: Instant start-up
Mast P20 PMU Wireless Machine with 2.5mm Stroke