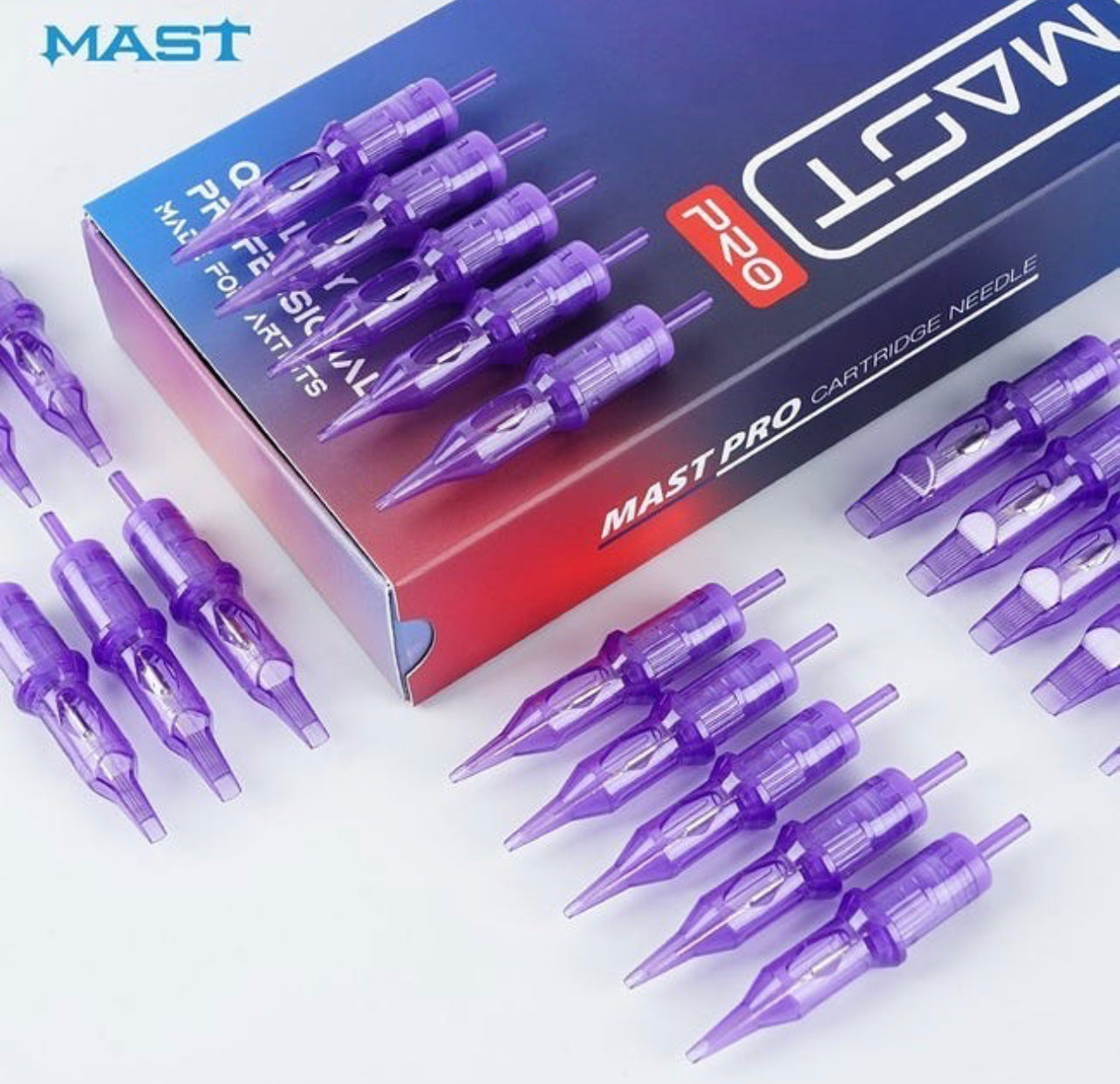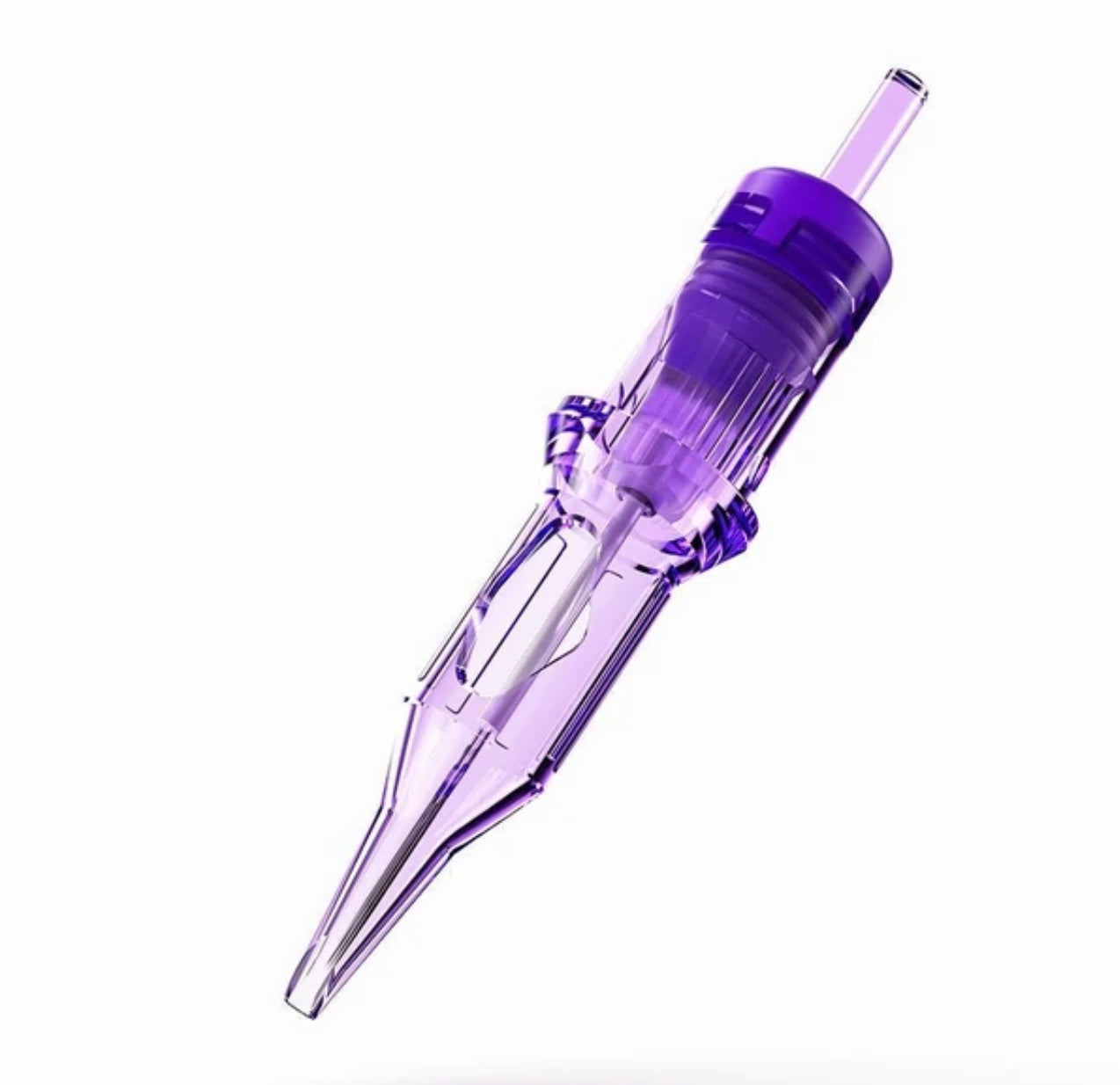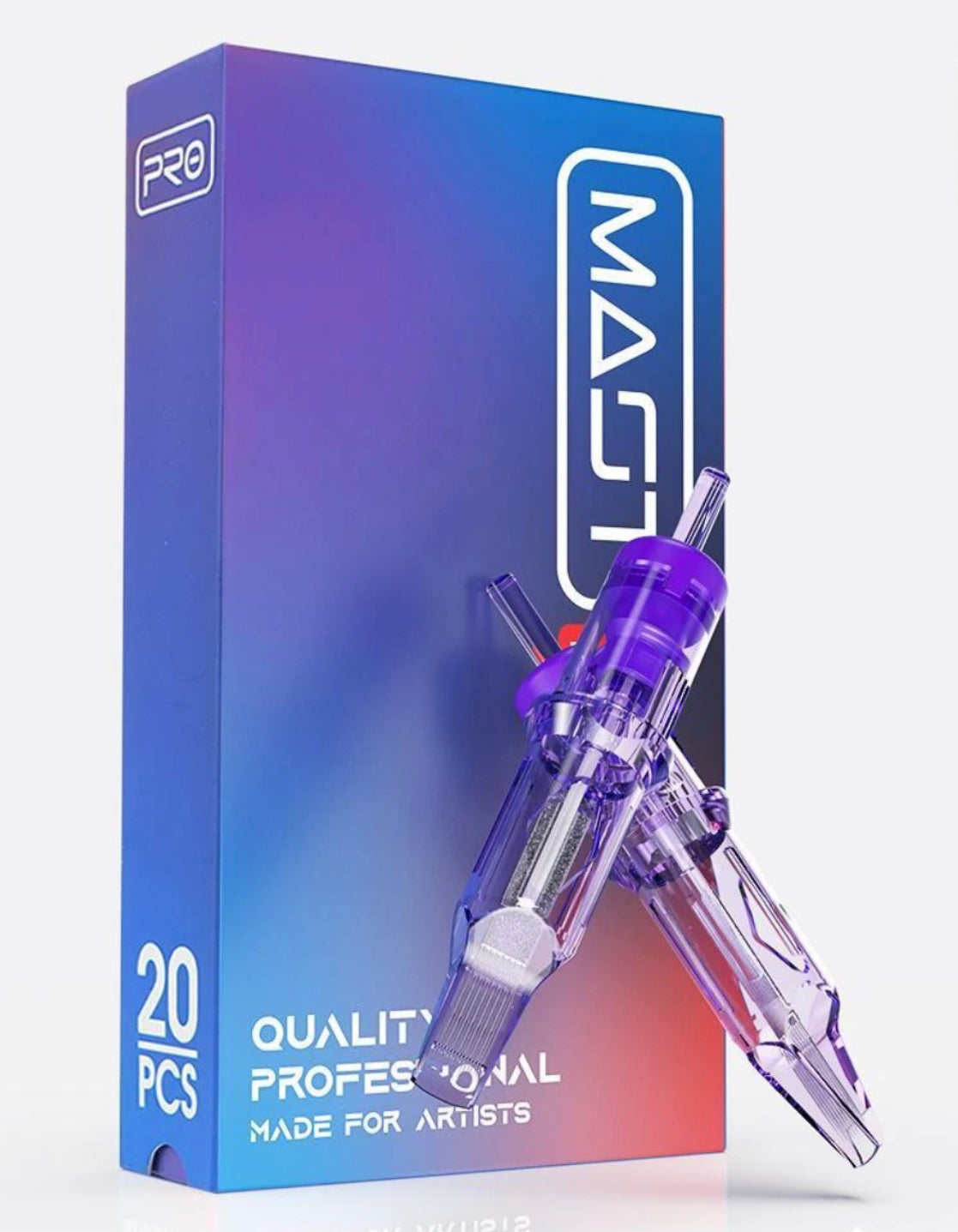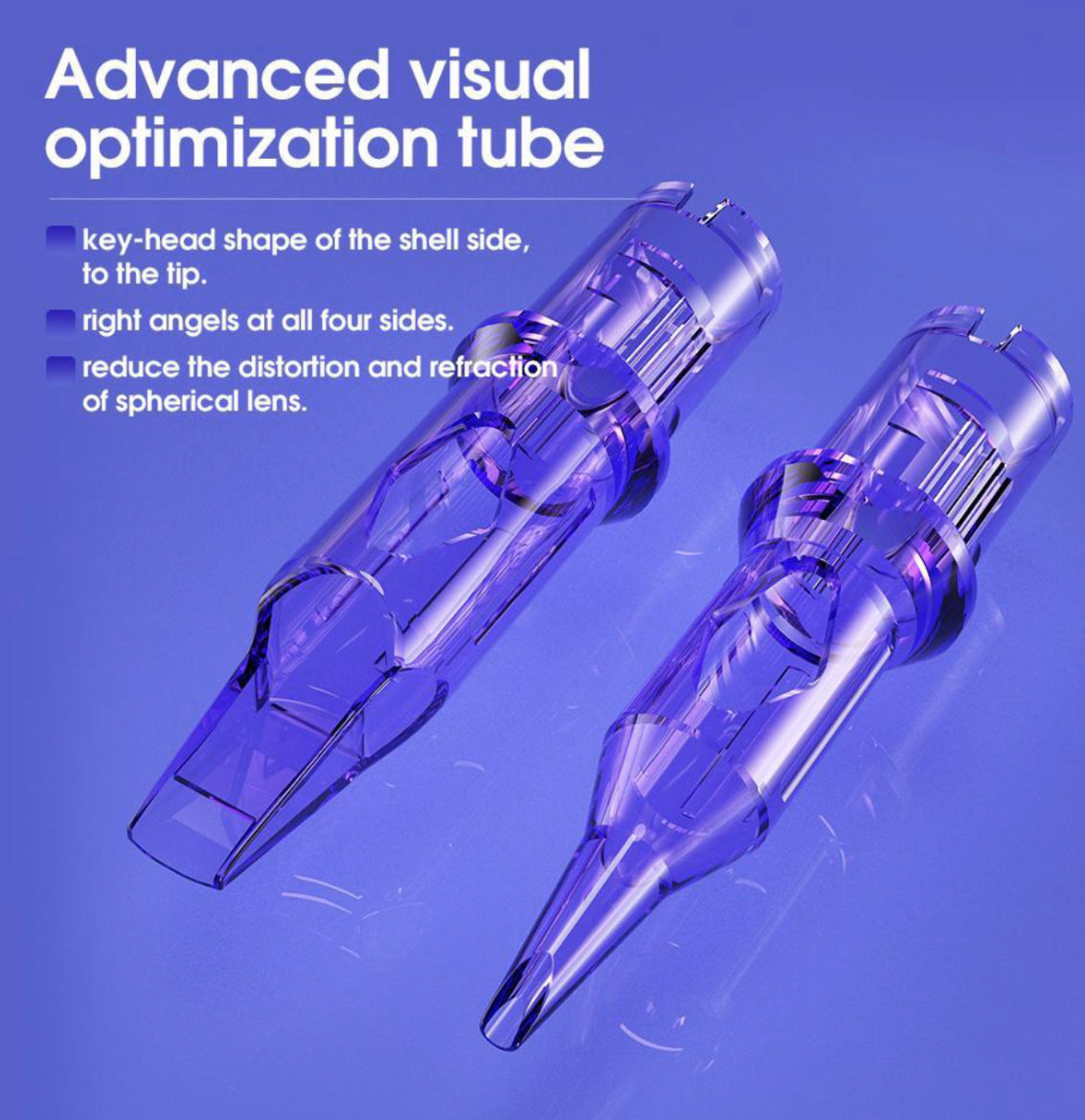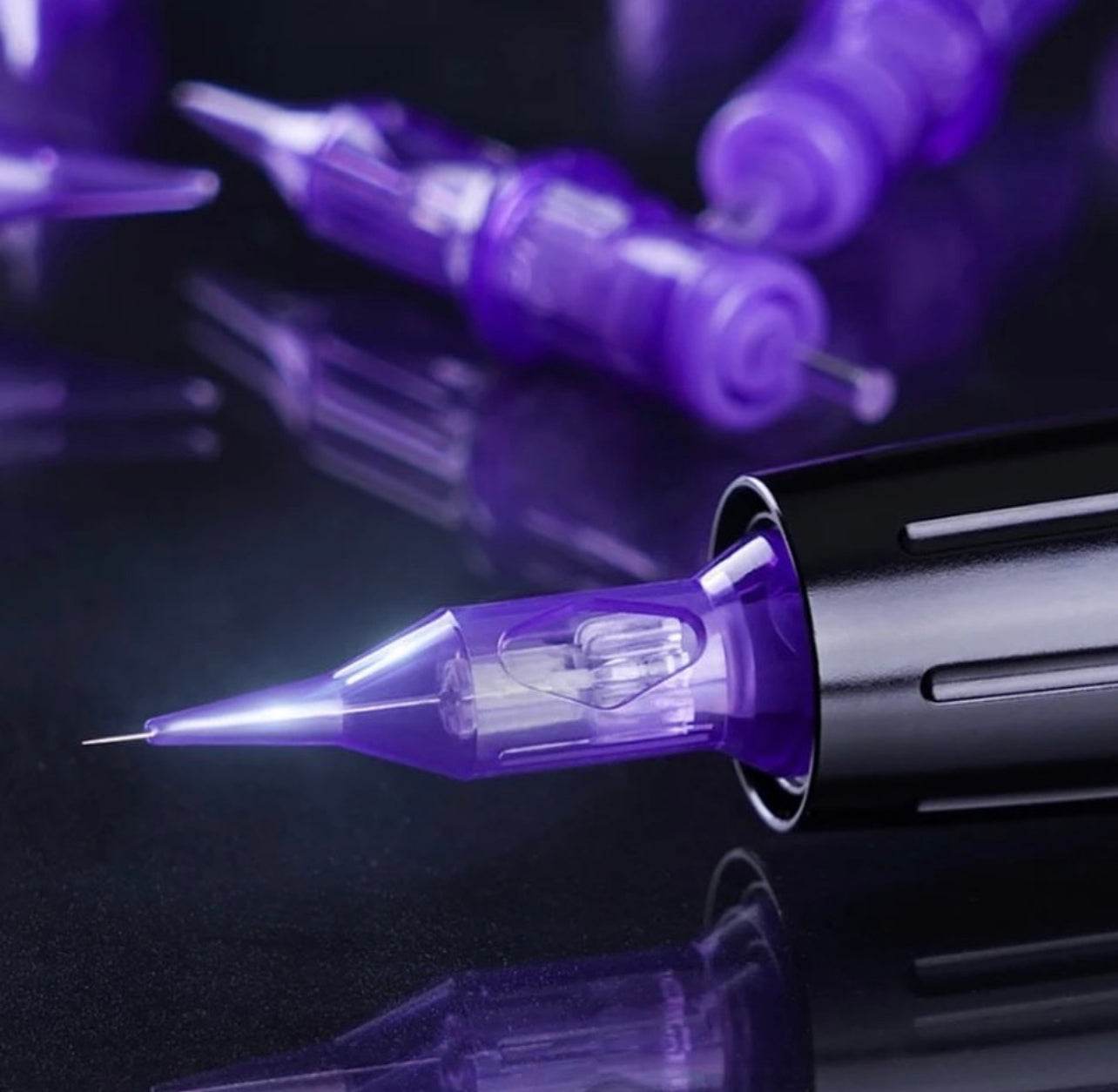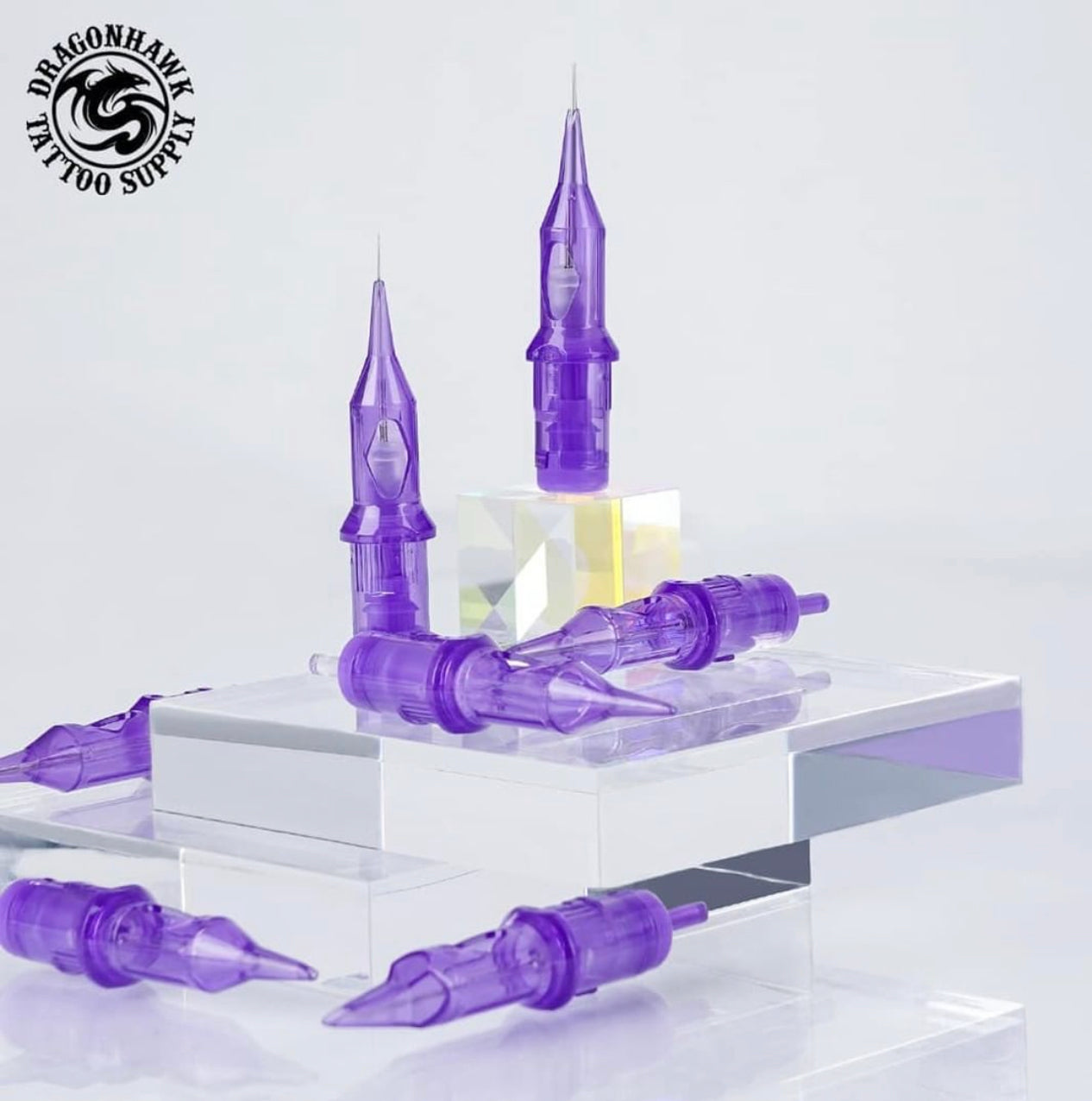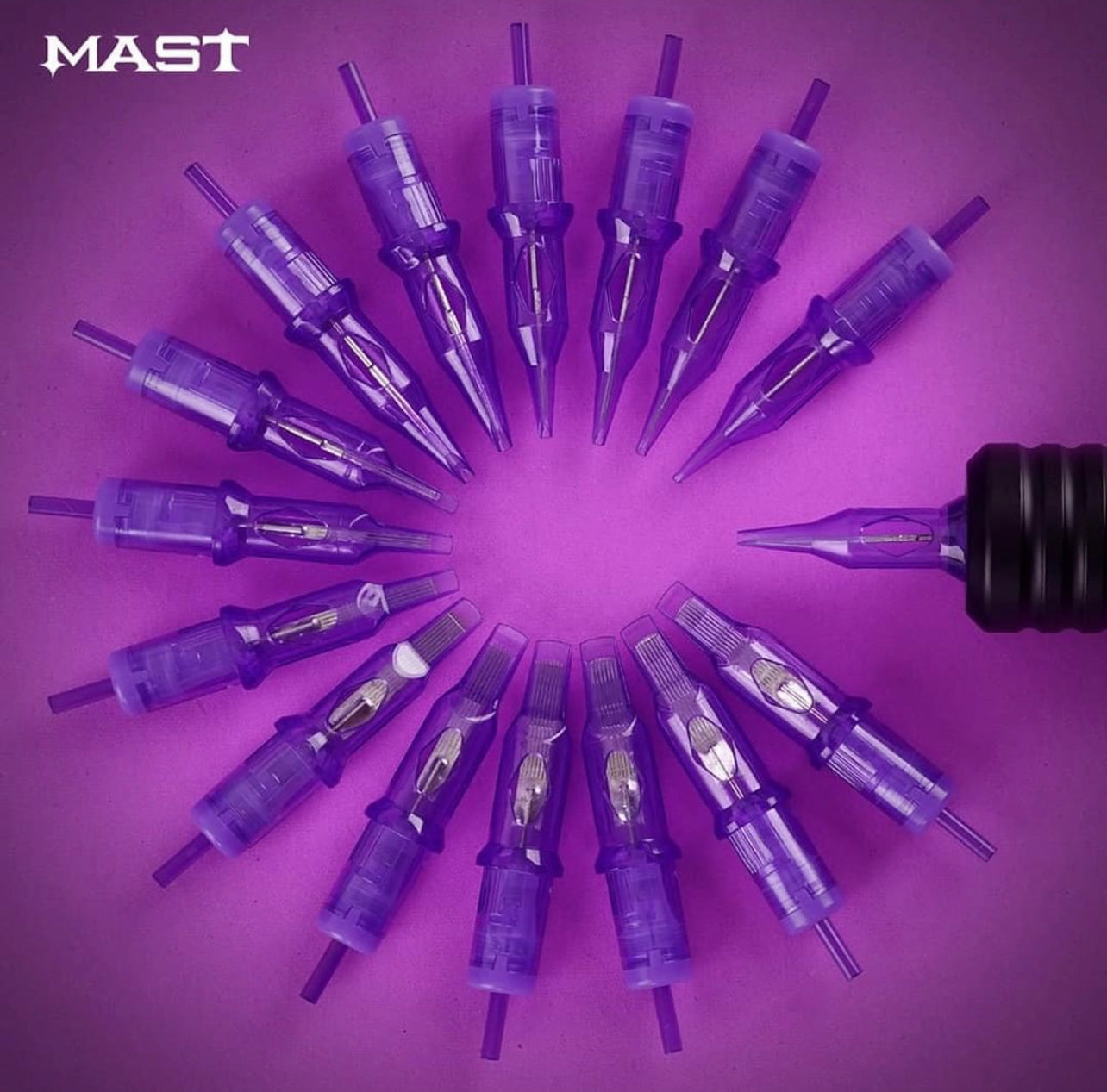 Mast Pro Tattoo Liner Medium Taper Cartridges (20pcs)
MAST Pro Liner Medium Taper Cartridges box of 20. 

Mast safety membrane cartridges are manufactured using high grade 304L stainless steel and polished to a smooth finish. All cartridges in this range have a 5mm taper which makes them medium taper. 

Completed with ethylene oxide disinfection, disposable and single use.

Every detail of shell makes it extremely comfortable to work with. 
Perfectly matched needles and shell, offering high-stability, smooth and unhindered ink flow. 
⠀⠀⠀
The Mast universal cartridges fit machine brands, Bellar, Cleo, Rook, Xion, Cheyenne, Equaliser, FK Irons, Bishop, Scalpa etc.⠀
20 cartridges per box.  
Mast Pro Tattoo Liner Medium Taper Cartridges (20pcs)