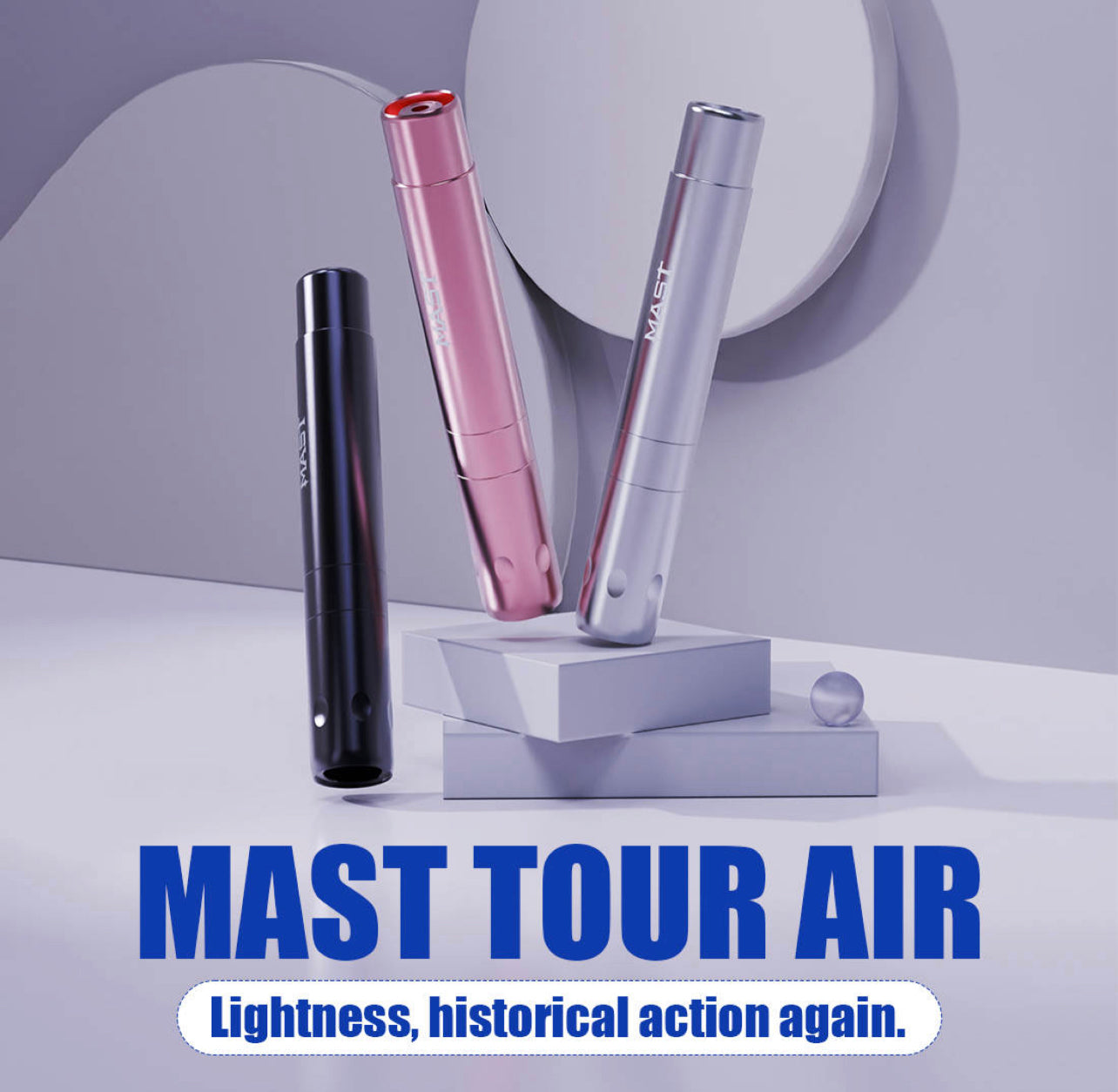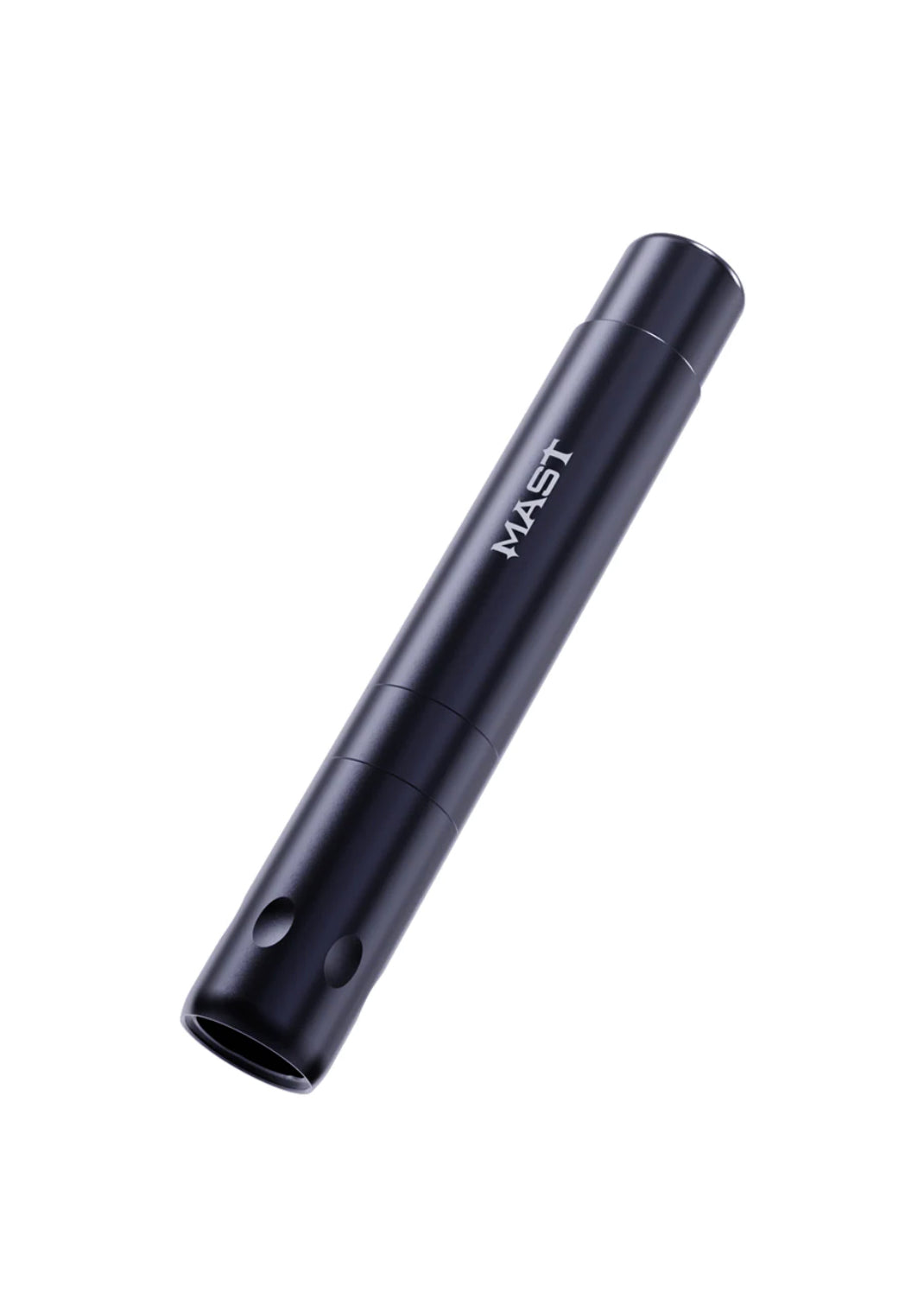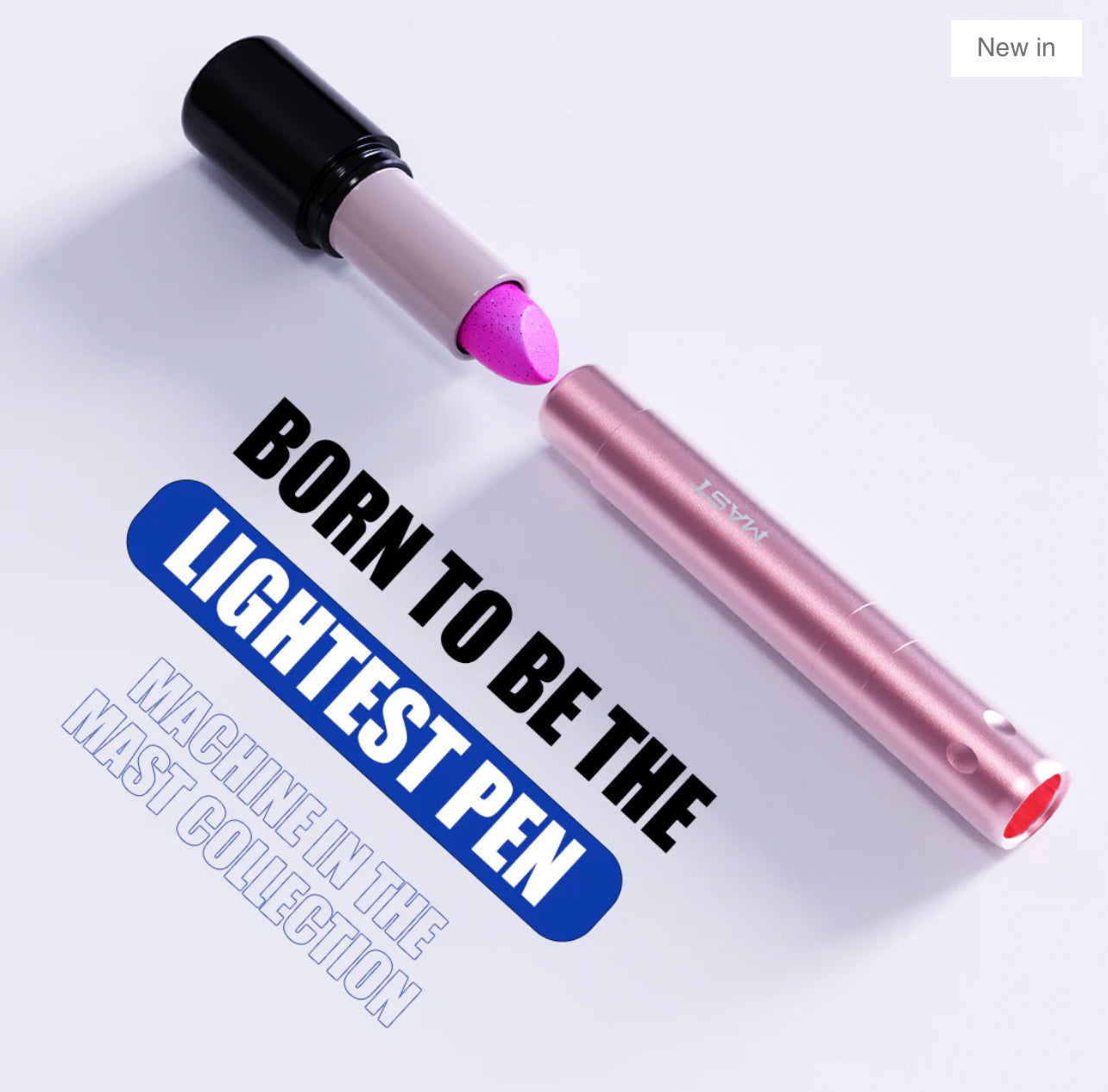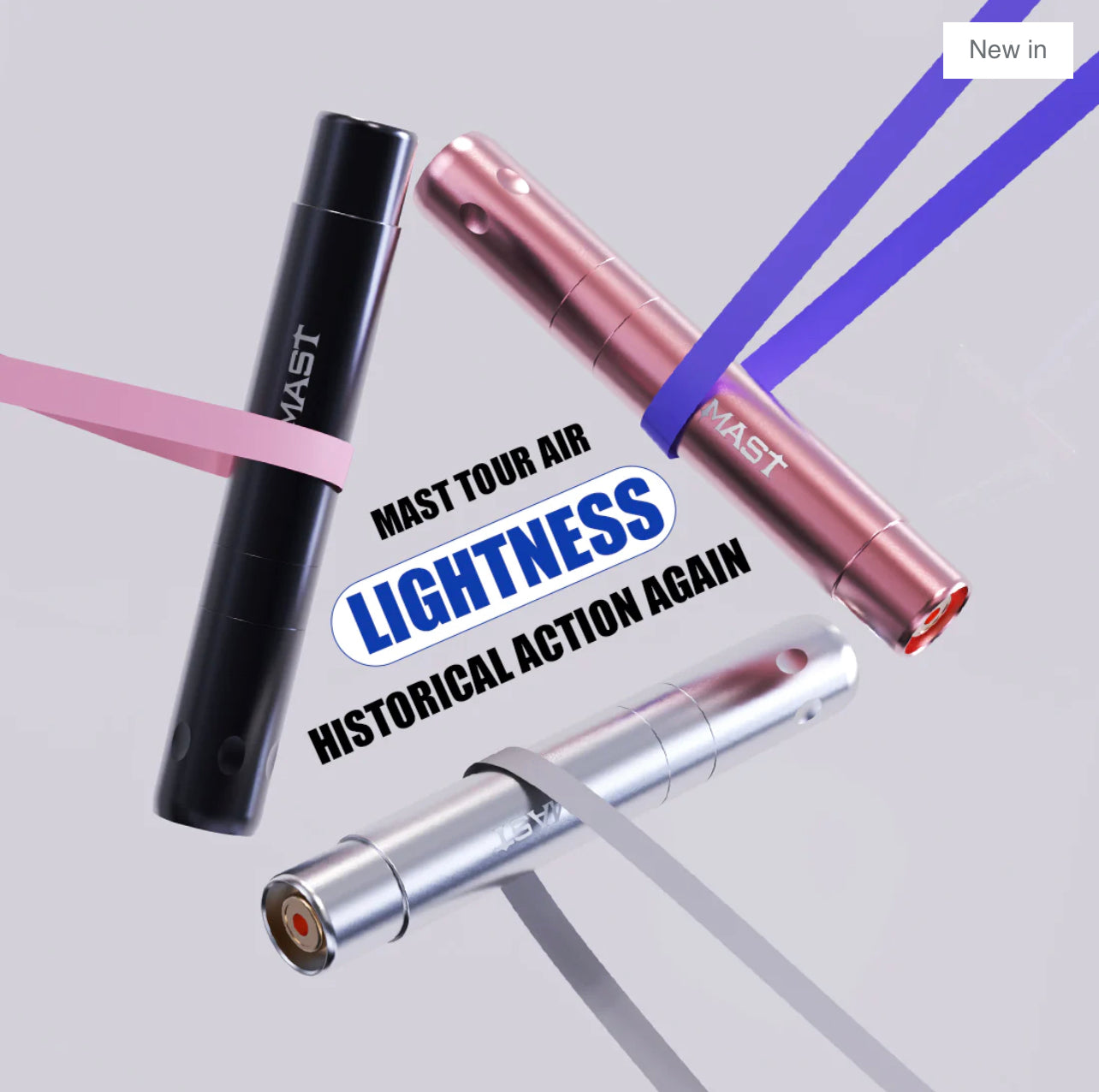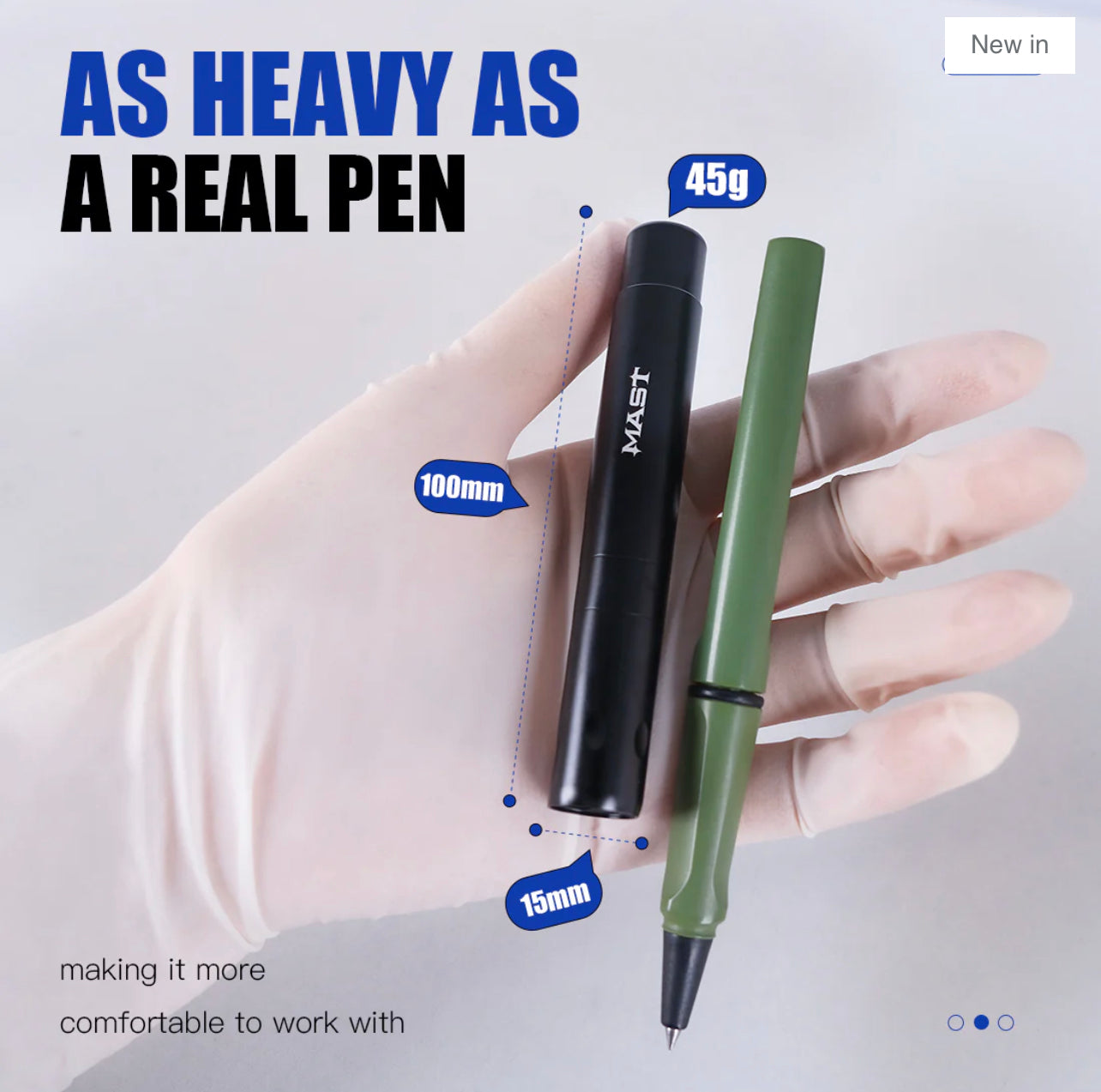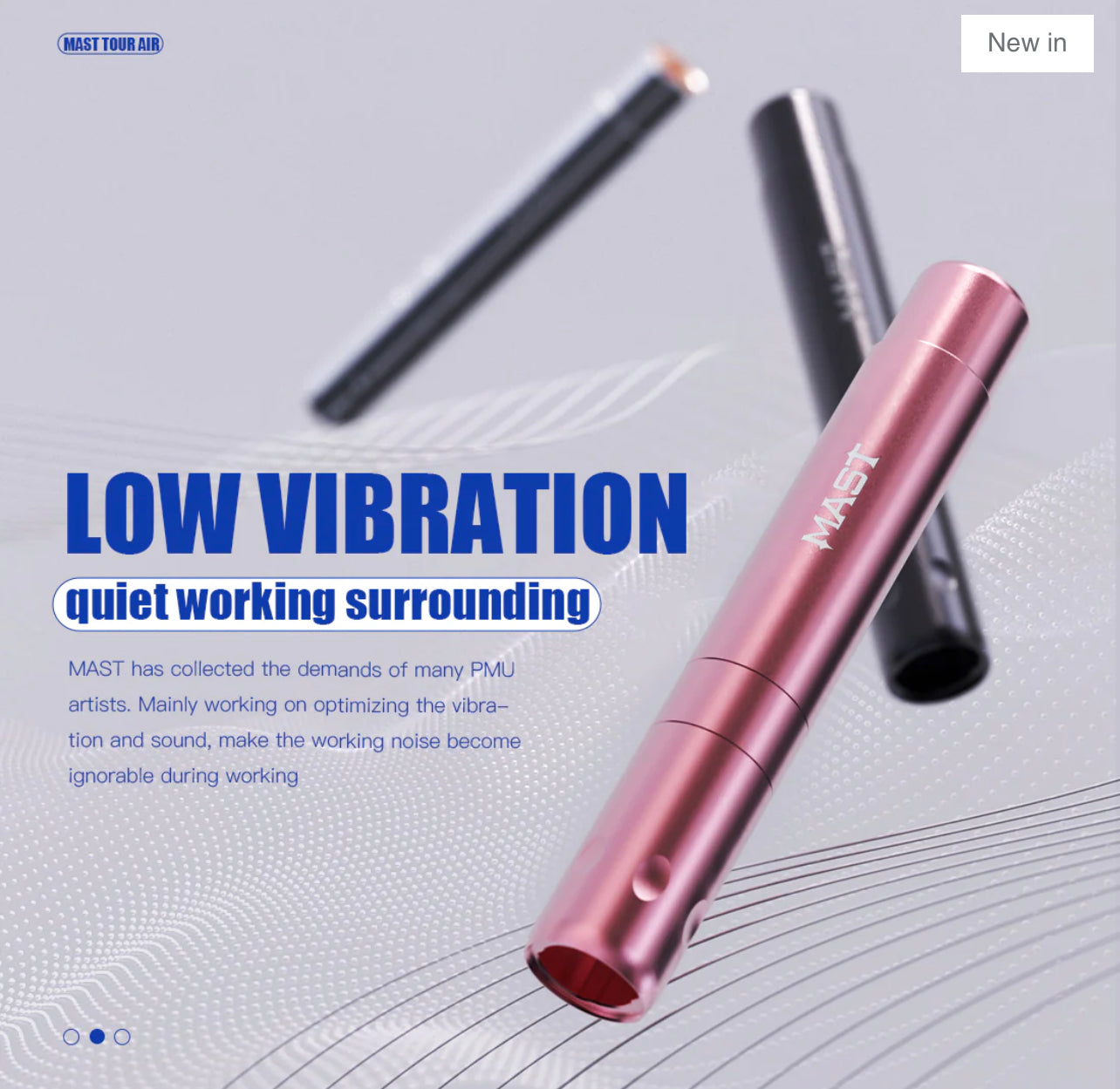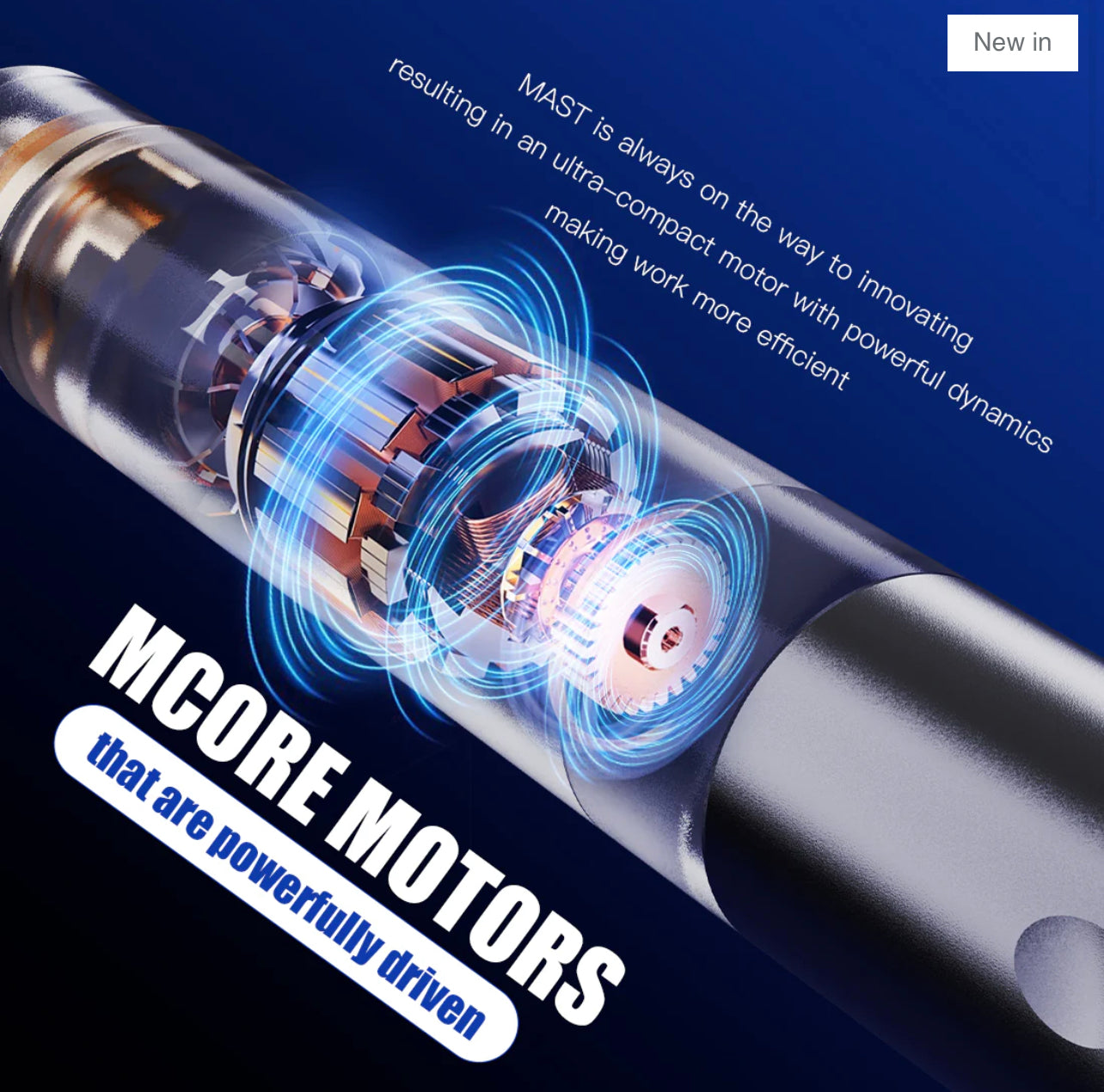 Mast Tour Air Pen Machine 2.3mm Stroke
MAST is always on the way to innovating making work more efficient.

With Mast Tour Air the lightest pen is created. As heavy as a real pen, making it more comfortable to work with. It's low vibration makes it ideal for nano strokes. 

MAST is always on the way to innovationg resulting in an ultra compact motor with powerful dynamics.
Mast Tour Air tattoo machine fits standard cartridges including, Mast Pro, Kwadron, Quartz and Vertix. This tattoo machine is great for travelling artists. Available in three colours - Black, Silver & Pink.
Compatible with all standard tattoo power supplies.
Machine frame is made from solid rods of high grade aluminum then polished and anodised.
Low vibration & quiet. 
Stroke length: 2.3mm

Weight: 45g

Rotate the grip to remove it or adjust needle depth.
Package includes: Mast Tour Air machine, RCA Cord cable. Must be connected to a standard power supply (not included). 
Mast Tour Air Pen Machine 2.3mm Stroke