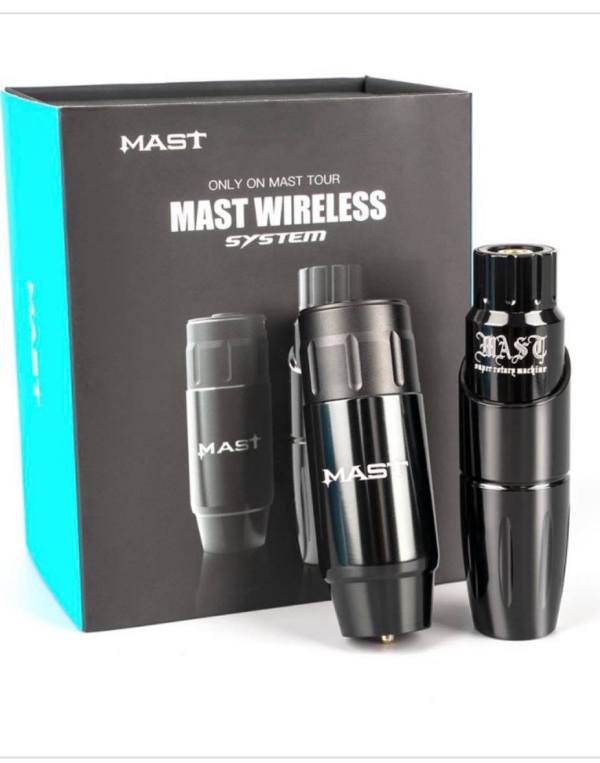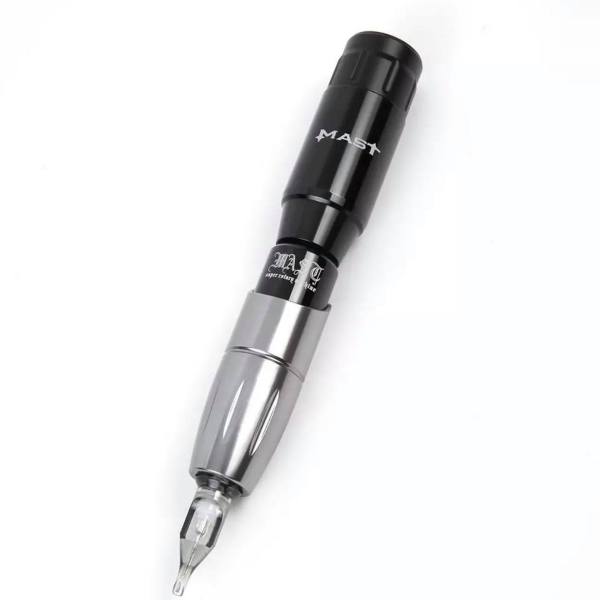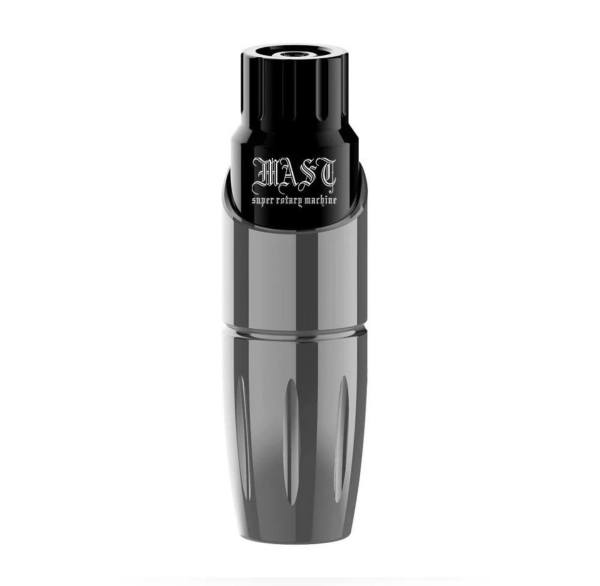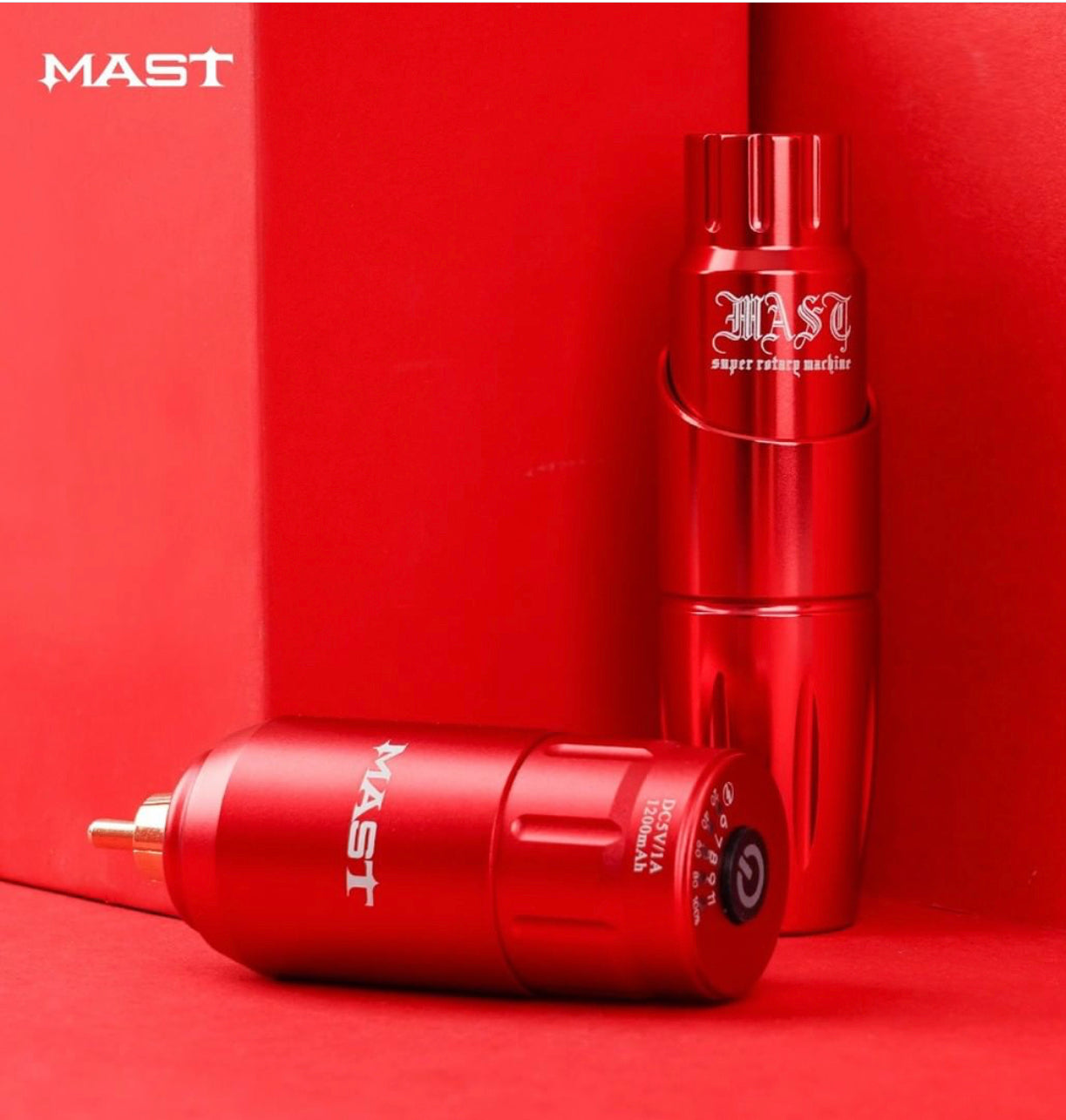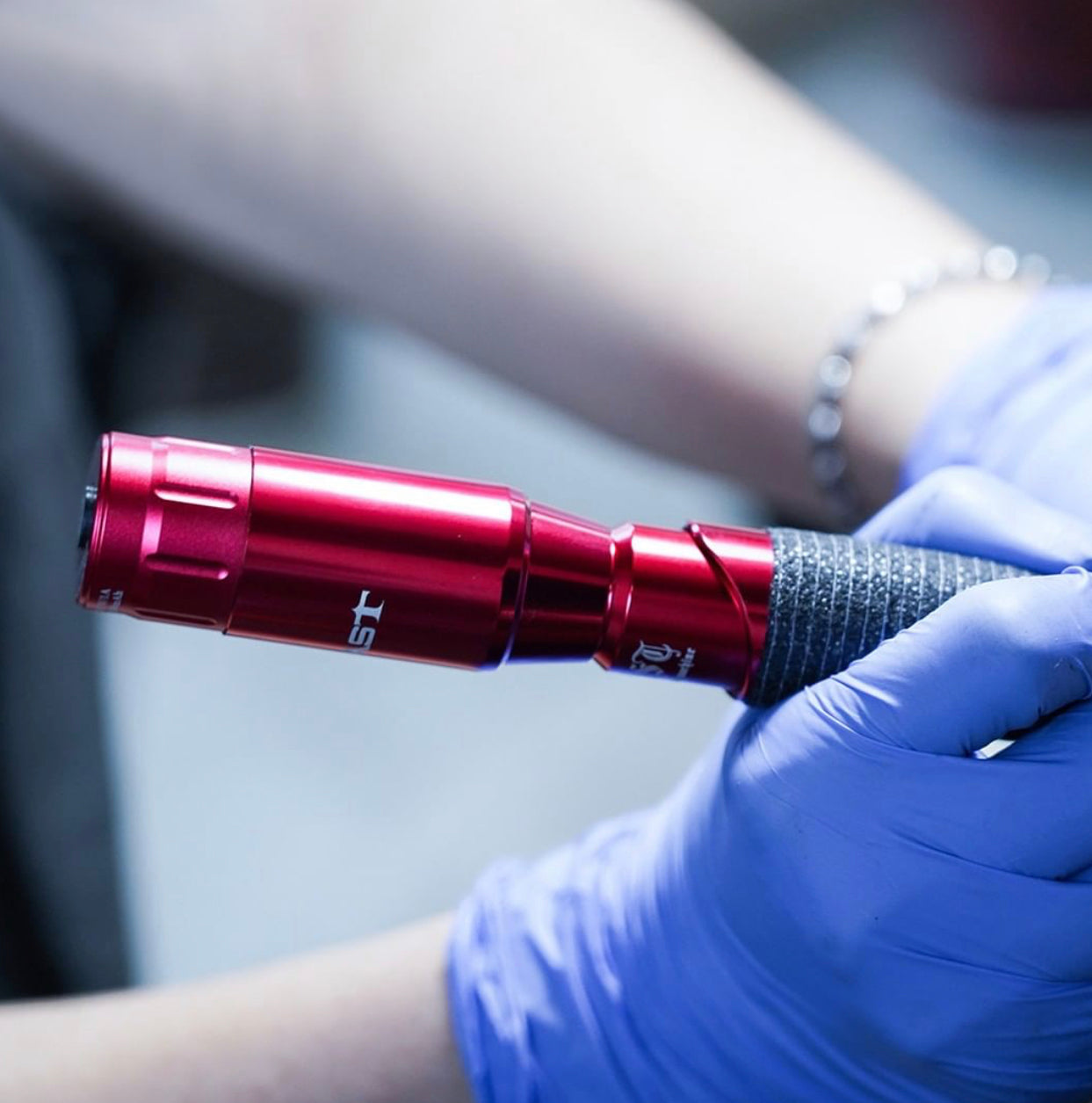 Mast Tour Wireless Rotary Pen Machine with Battery Power Supply
Mast Tour Rotary Machine with Mast Wireless Tattoo Battery Power Supply.
Mast Tour wireless tattoo machine is our first wireless machine that fits standard cartridges including Kwadron, Quartz and Vertix. This tattoo machine is great for travelling artists. Available in three colours - Black, Gunmetal & Pink.
Compatible with all standard tattoo power supplies.
Machine frame is made from solid rods of high grade aluminum then polished and anodised.
Stroke length: 3.5mm

Weight: 144g (Machine + Battery)

The grip is safe to be sterilised in an autoclave.
Rotate the grip to remove it or adjust needle depth.
Package includes: Mast wireless machine, Mast lithium battery, RCA Cord and charging cable. Use totally wireless or switch to a corded power supply.
Charging time: 3 hours
Usage Time: 6 hours
Mast Tour Wireless Rotary Pen Machine with Battery Power Supply