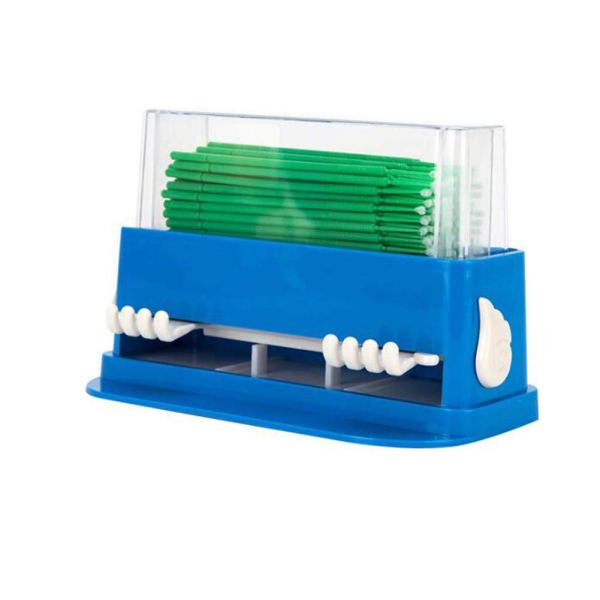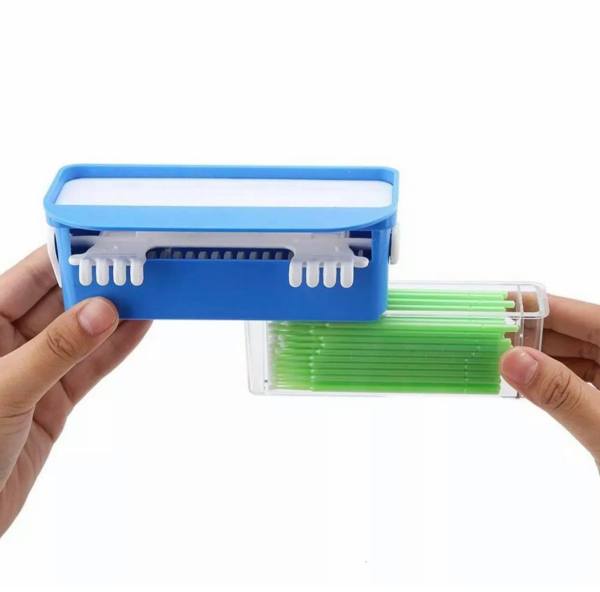 Micro Applicator Dispenser
Micro applicator dispenser helps you take one brush at a time without fumbling and therefore reduces the chance of cross contamination because you never touch the other brushes. It can also be used for cosmetic tattooing , beauty salons and eyelash extension use, etc. Loading 1mm, 1.5mm and 2mm size brush tips.
Simply slide the cartridge on to the dispenser, and the micro brushes are ready to use.
Colour: Blue 
Micro Applicator Dispenser