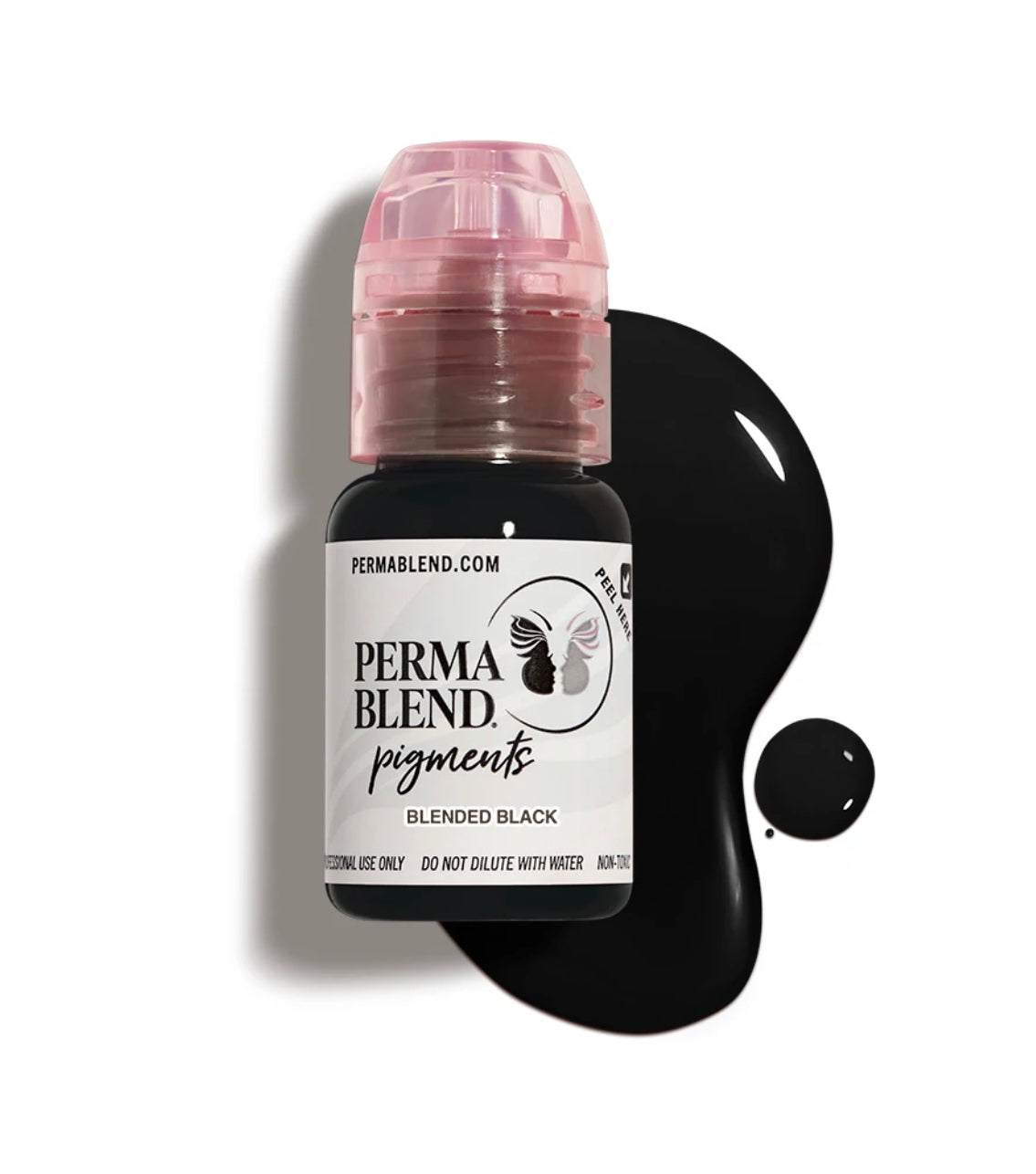 Perma Blend - Blended Black
An iron oxide-carbon mix for that black eye liner with an added punch. For those that love iron oxide, but want it to be a bit darker, this is the perfect color.
Opacity Level: 
High 
What it is: Hand-crafted pigment for your most inspired eyeliner looks. 

Directions for use: All carbon-based eyeliners should be used with caution by experienced artists only. Do not mix with water or other thinning agents. To change consistency, only use Perma Blend Thinning or Shading Solutions. 
15ml bottle 
Perma Blend - Blended Black