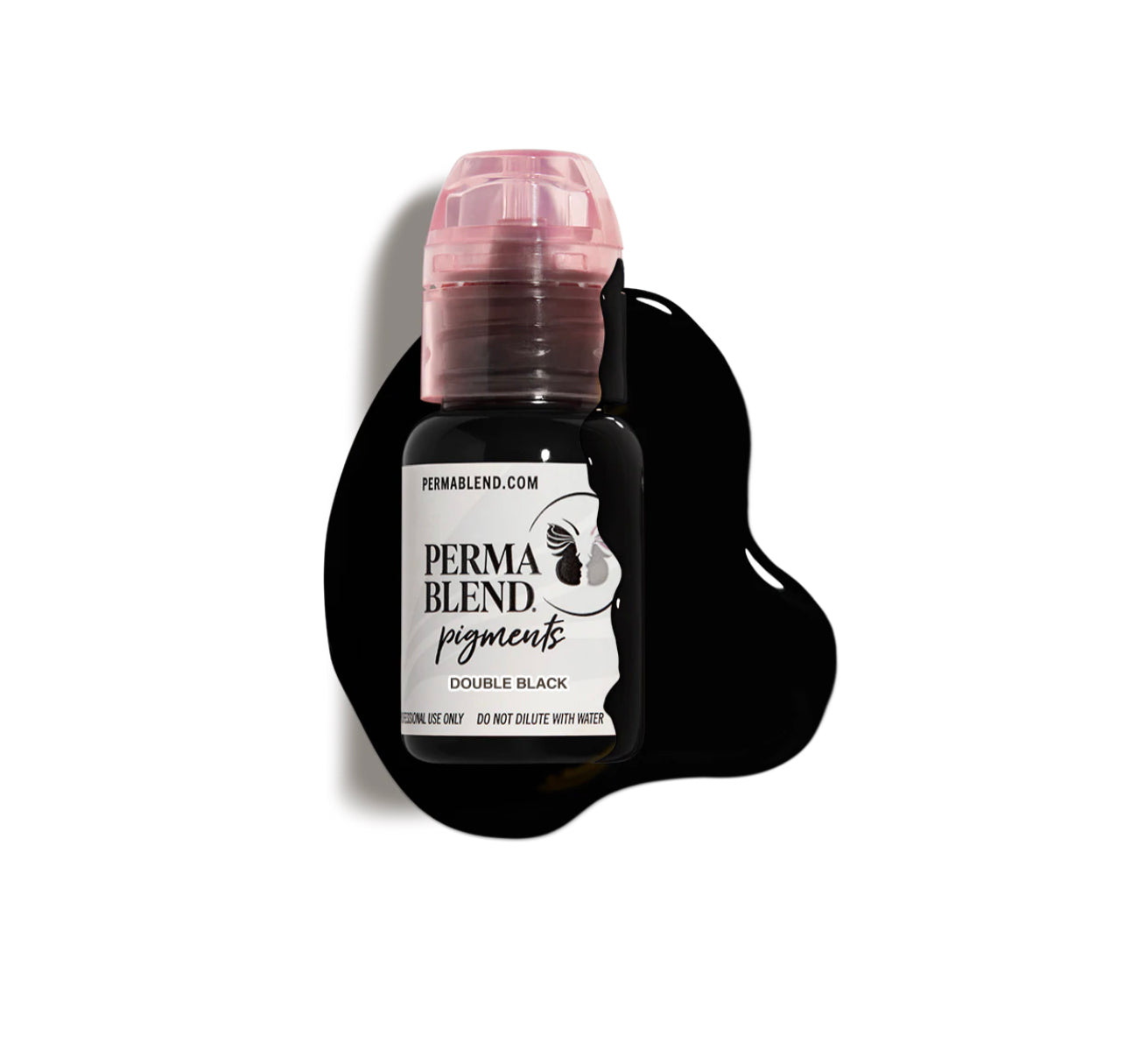 Perma Blend - Double Black
This is a cool black pigment. It can be used for eyeliner and has more carbon than Eyeliner Black.
Opacity Level:  
High 
What it is: Hand-crafted pigment for your most inspired eyeliner looks. 
Directions for use: All carbon-based eyeliners should be used with caution by experienced artists only. Do not mix with water or other thinning agents. To change consistency, only use Perma Blend Thinning or Shading Solutions. 
15ml bottle.
Perma Blend is a leader in the premium permanent cosmetic market. Made to perform, it is a pigment with a high-density load that ensures expert results without colour change. Colours will fade to lighter versions of the same colour and will last longer than most other brands.
Proudly using the best and highest quality ingredients, Perma Blend is certified vegan and cruelty-free.
Perma Blend - Double Black