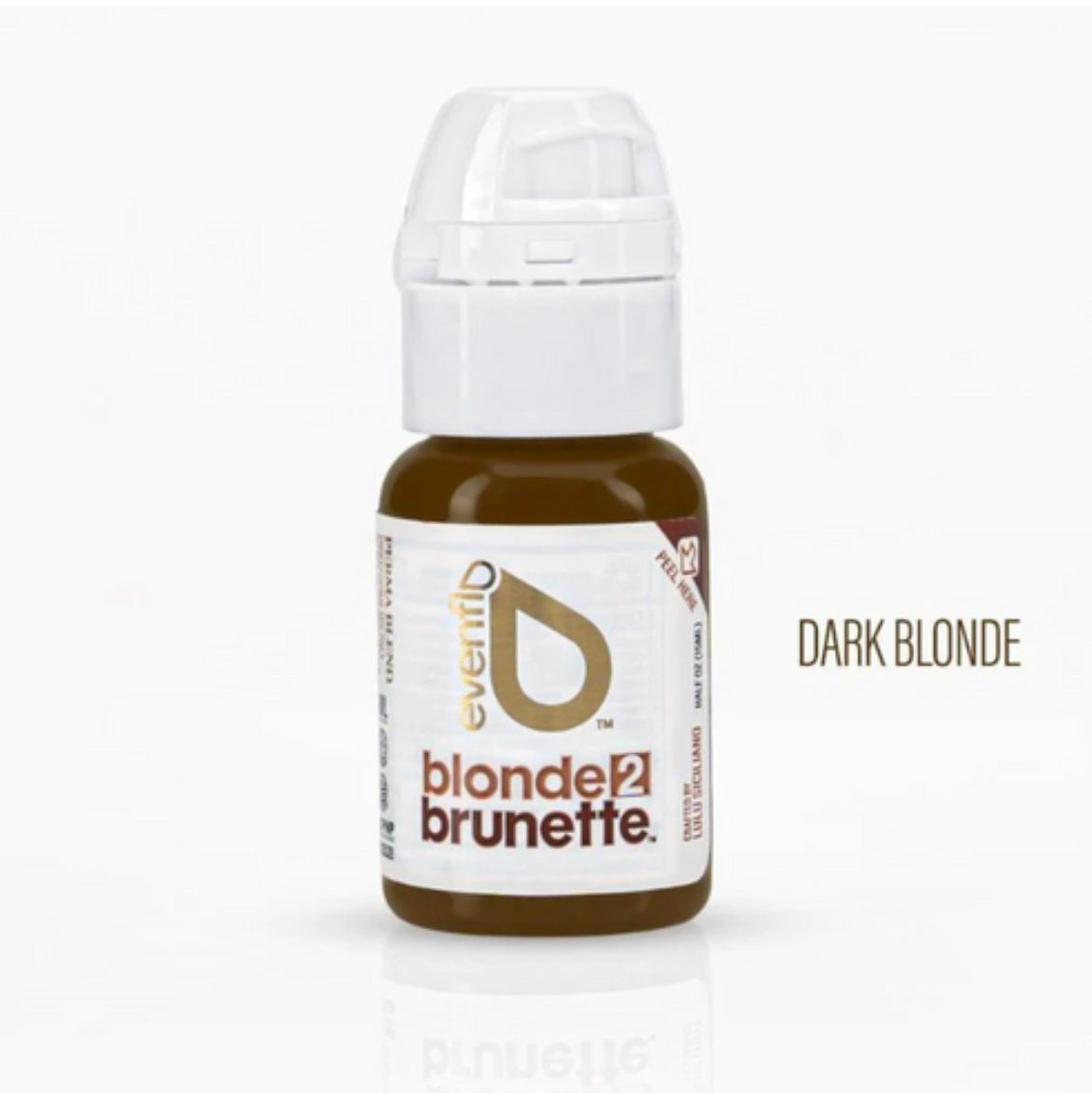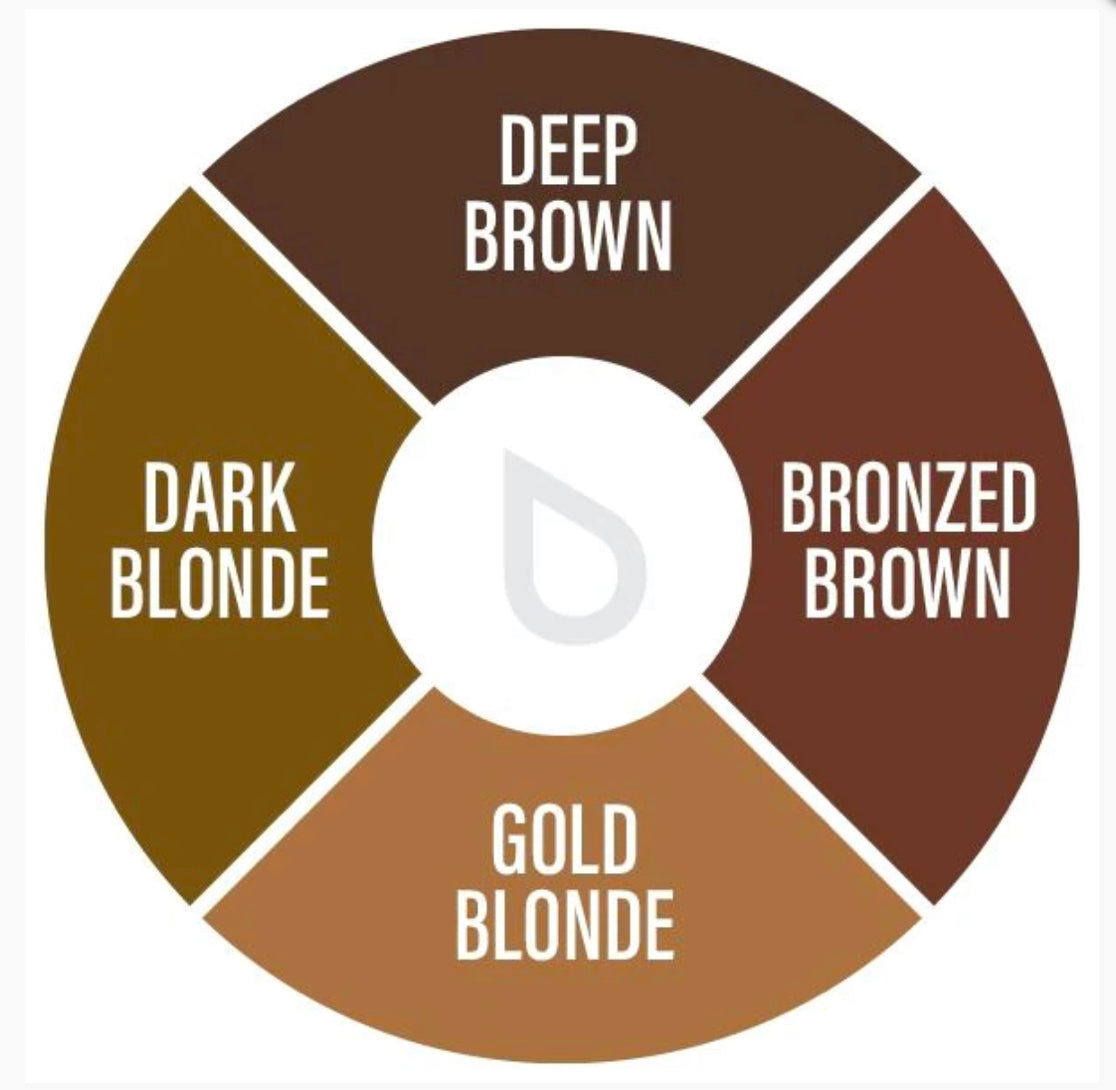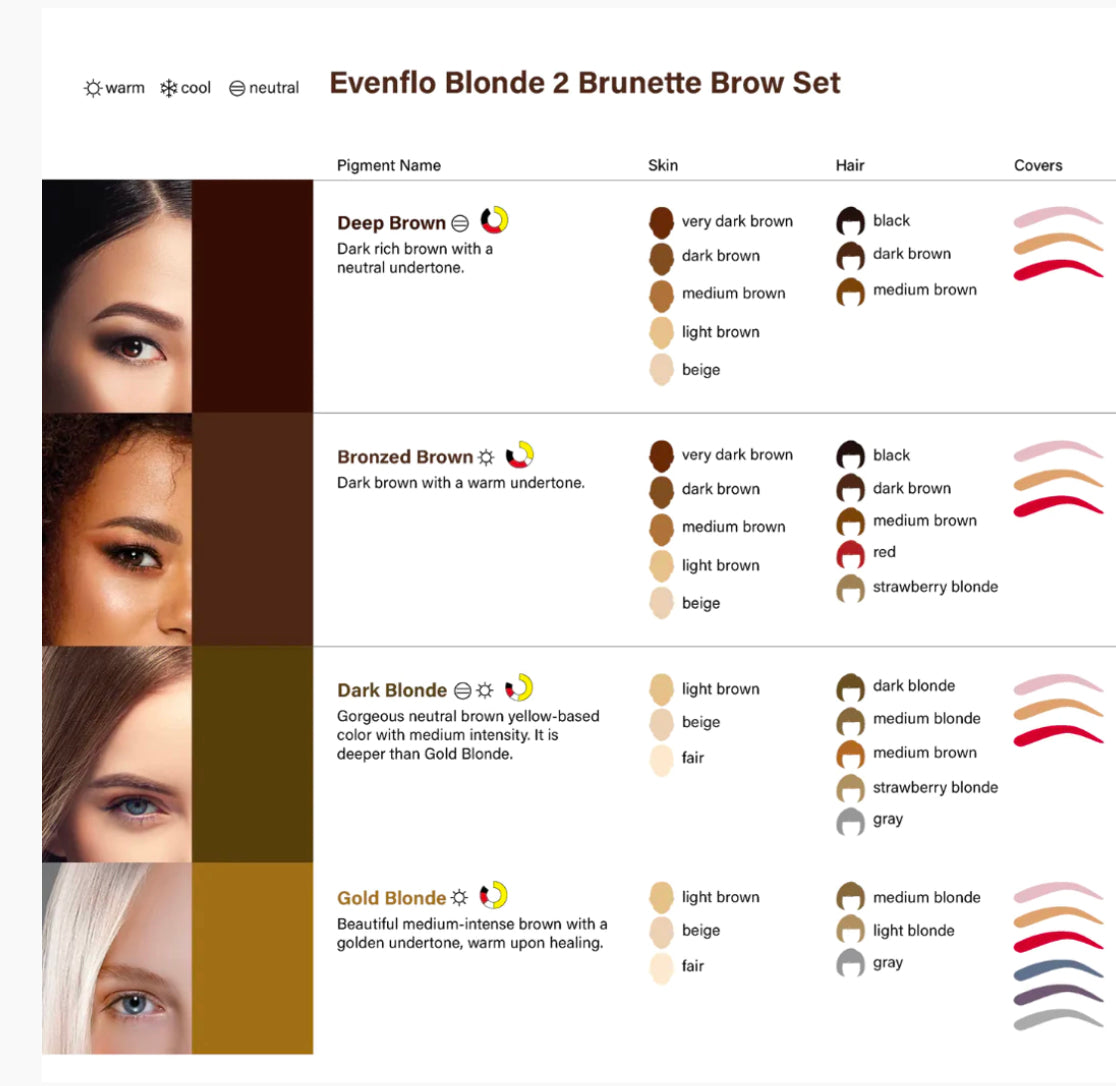 Perma Blend - Evenflo Blonde to Brunette Dark Blonde
Evenflo BROW Pigments - B2B Dark Blonde 15ml
Dark Blonde - Gorgeous neutral brown yellow-based colour with medium intensity. It is deeper than Gold Blonde. 
An innovative new hybrid formula creates soft, natural healed brows for all skin types. Blonde 2 Brunette is a composition of organic and inorganic pigments balanced for colour that fades to neutral tones and heals to the true colour – no more surprises. The pre-modified set, designed for zero guesswork, works on all Fitzpatrick skin types 1-6 on the full range of blondes, brunettes and redheads. Crafted by Lulu Siciliano for the perfectionist in every artist, this game-changing formula provides soft colour retention and is prediluted for the perfect consistency.

This set offers the most stable results – it was tested for nearly 3 years in different countries and on different ethnicities to ensure the pigments hold up over time.

With high pigment load and no mixing necessary, it can be used straight with needle cartridges or manual devices.
BENEFITS:
Higher pigment loaded pre-modified formula.

Innovative proper hybrid formula.

Soft & natural effects upon healing.

Suitable for all Fitzpatrick skin types from 1-6.

Easy to deposit into the skin.

Can be used alone or mixed with other pigments.

EU Reach Compliant
Great for hairstrokes, ombre powder & shading techniques microblades or machines.
Contains: 1x Gold Blonde pigment 15ml
Perma Blend - Evenflo Blonde to Brunette Dark Blonde