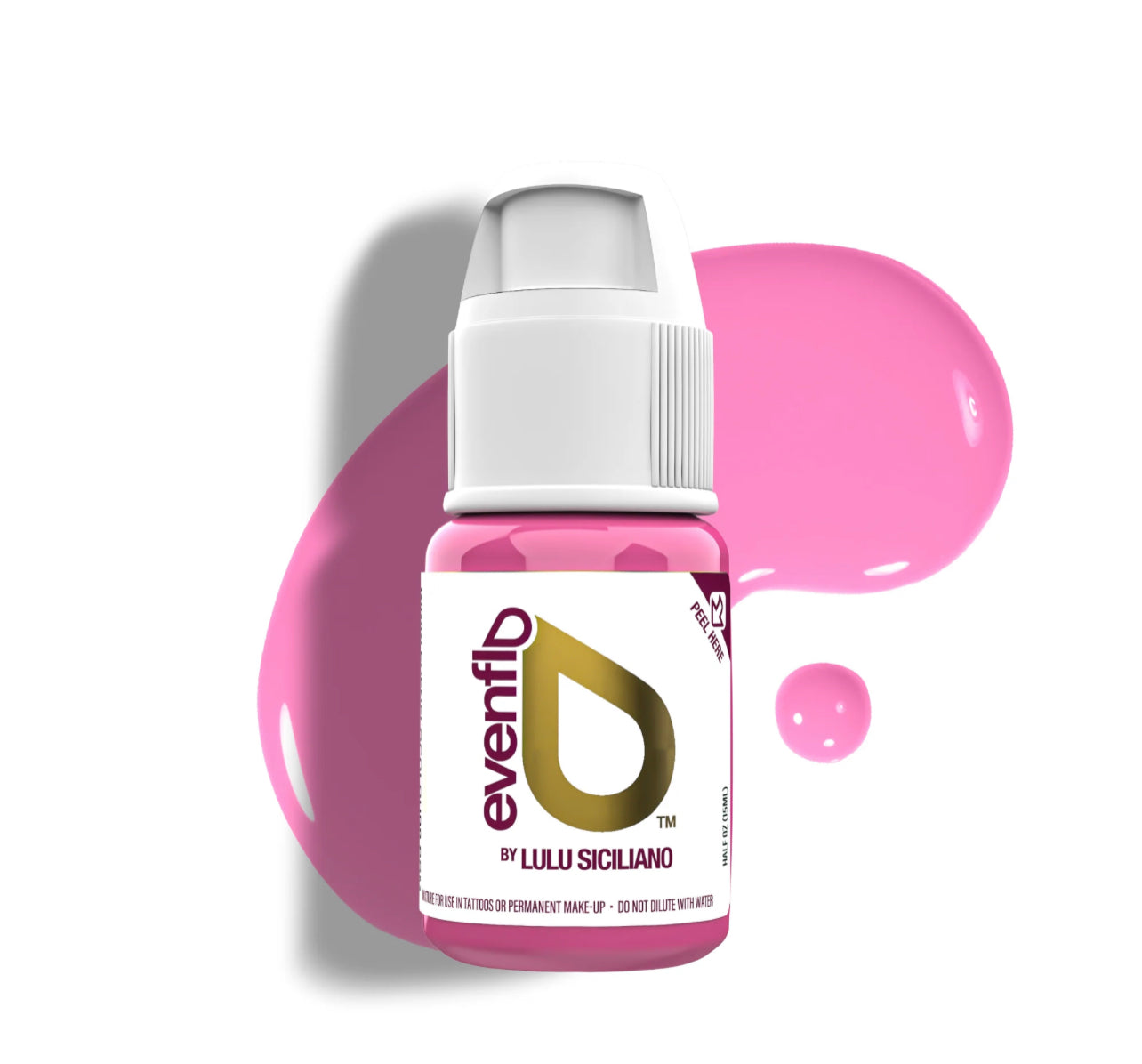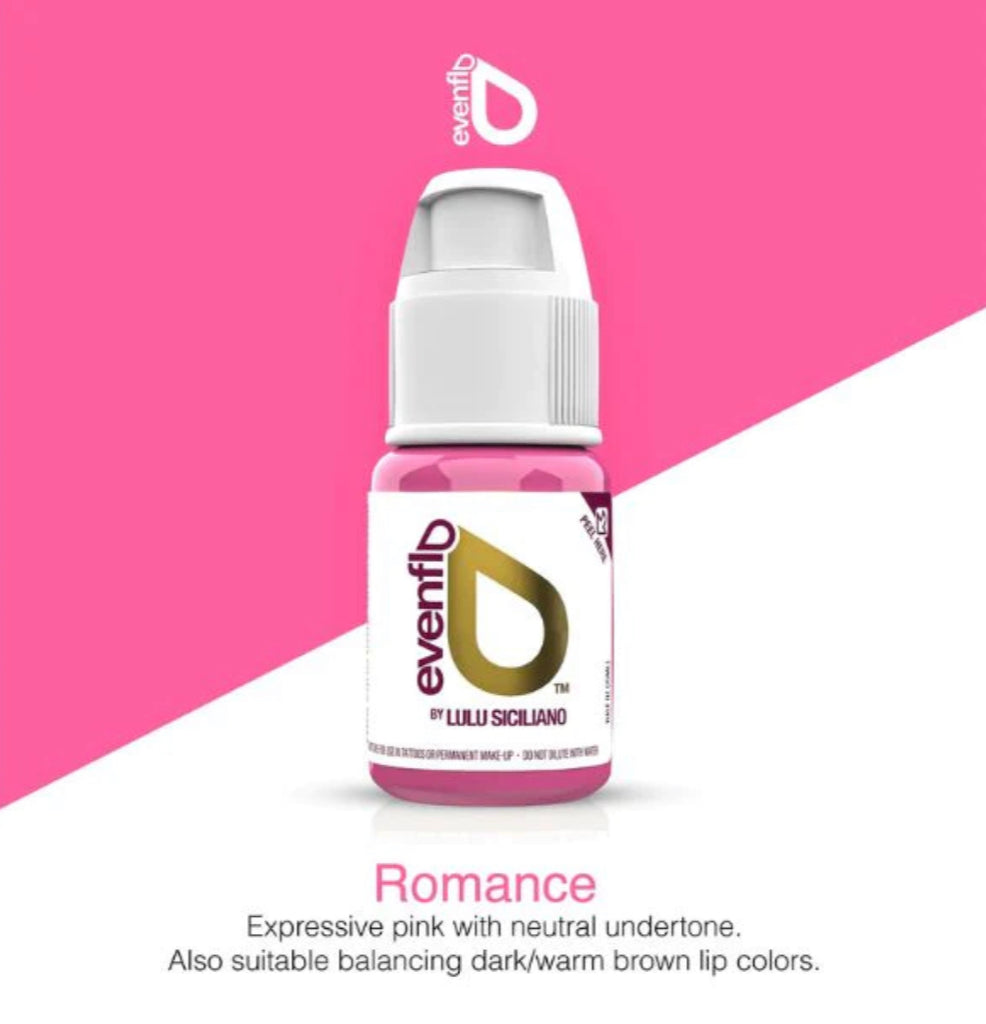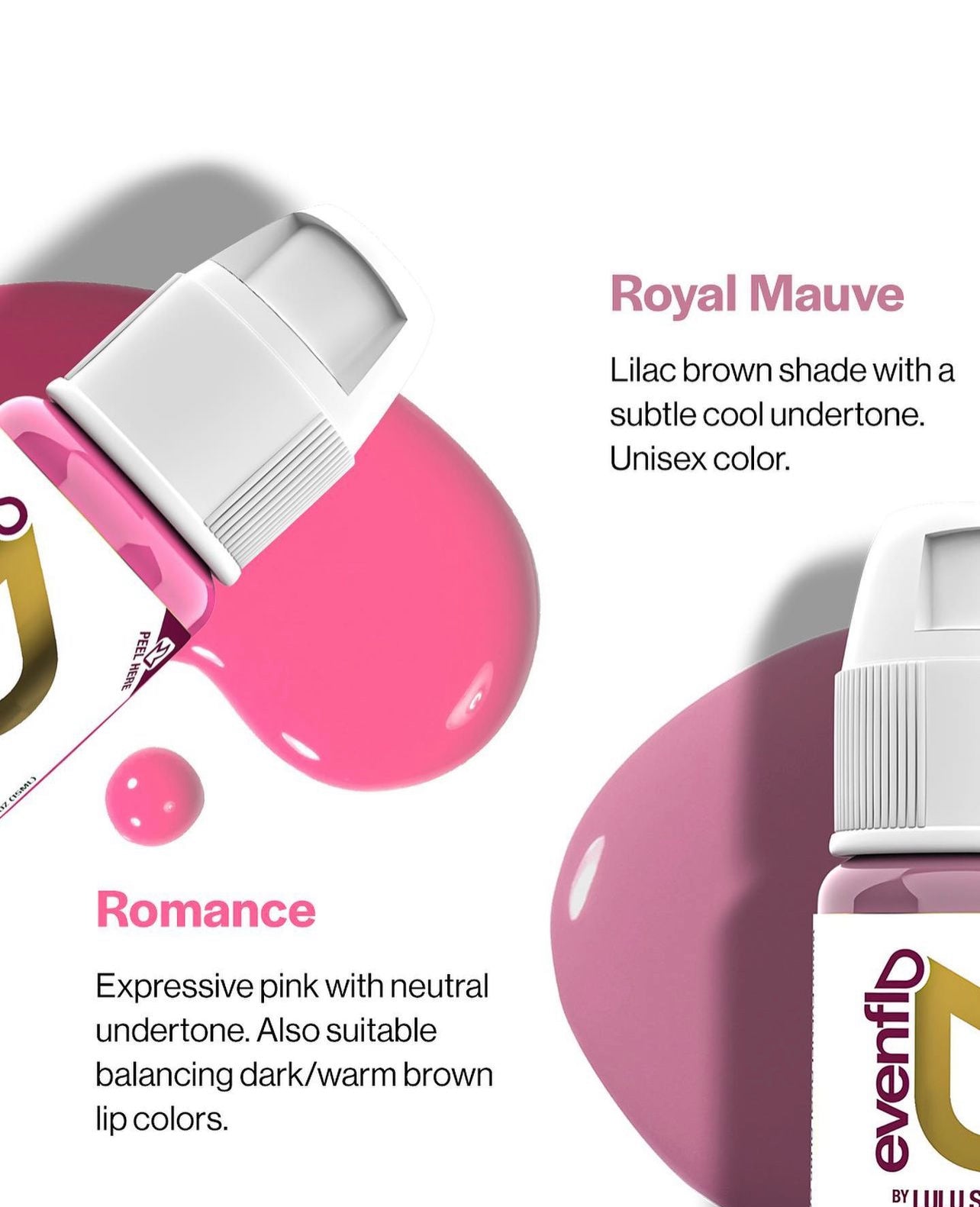 Perma Blend - Evenflo True Lips Romance
The Evenflo True Lips, features REACH Compliant colours.
True Lips is an exciting pigment for lips curated for you by Evenflo Colours founder and PMU expert Lulu Siciliano. Like many other Evenflo products, True Lips is manufactured with high-quality ingredients and proper safety standards to help you achieve optimal healed results every time.
Romance: Expressive pink with neutral undertone. Also suitable balancing dark/warm brown lip colours. Suitable for Fitzpatrick 1-5. 
15ml bottle.
Perma Blend - Evenflo True Lips Romance