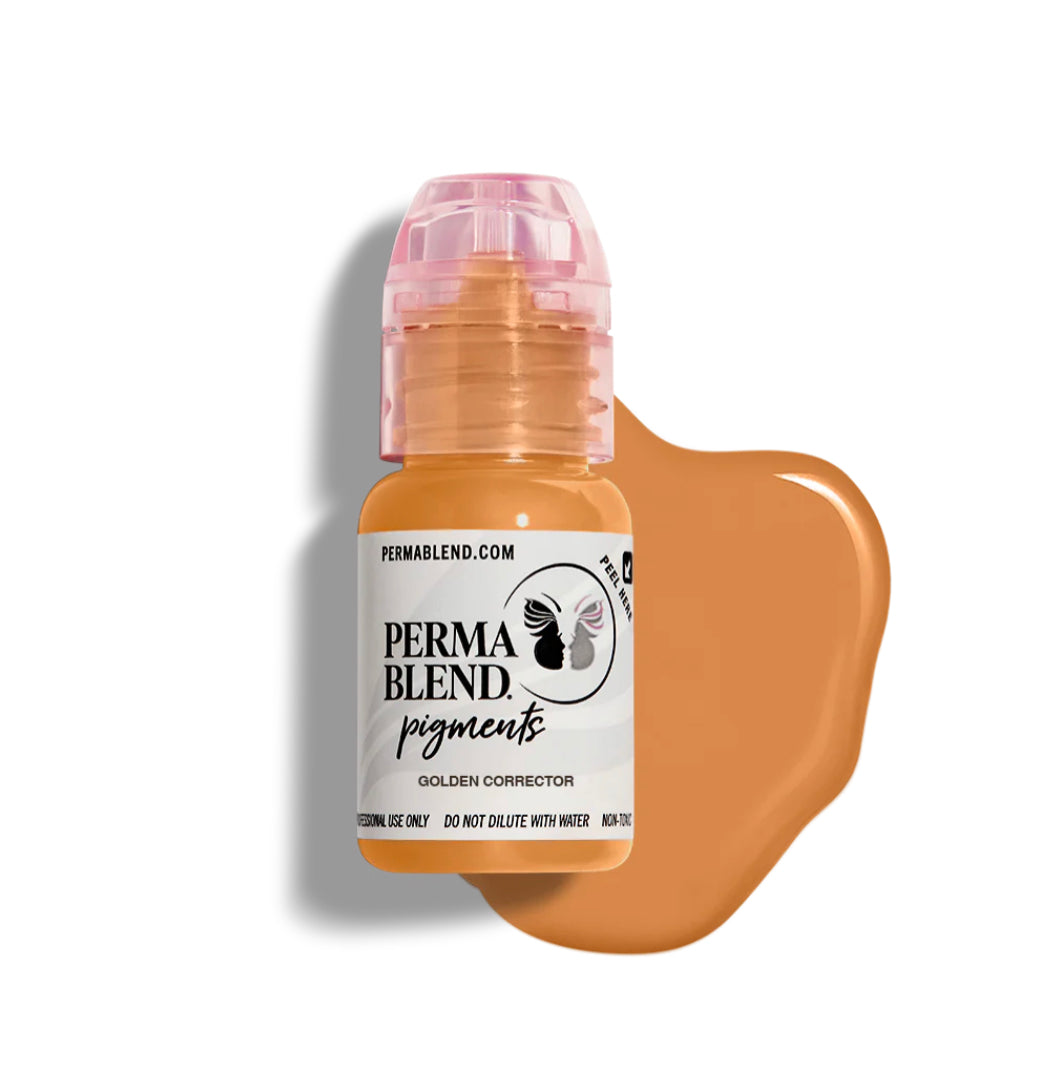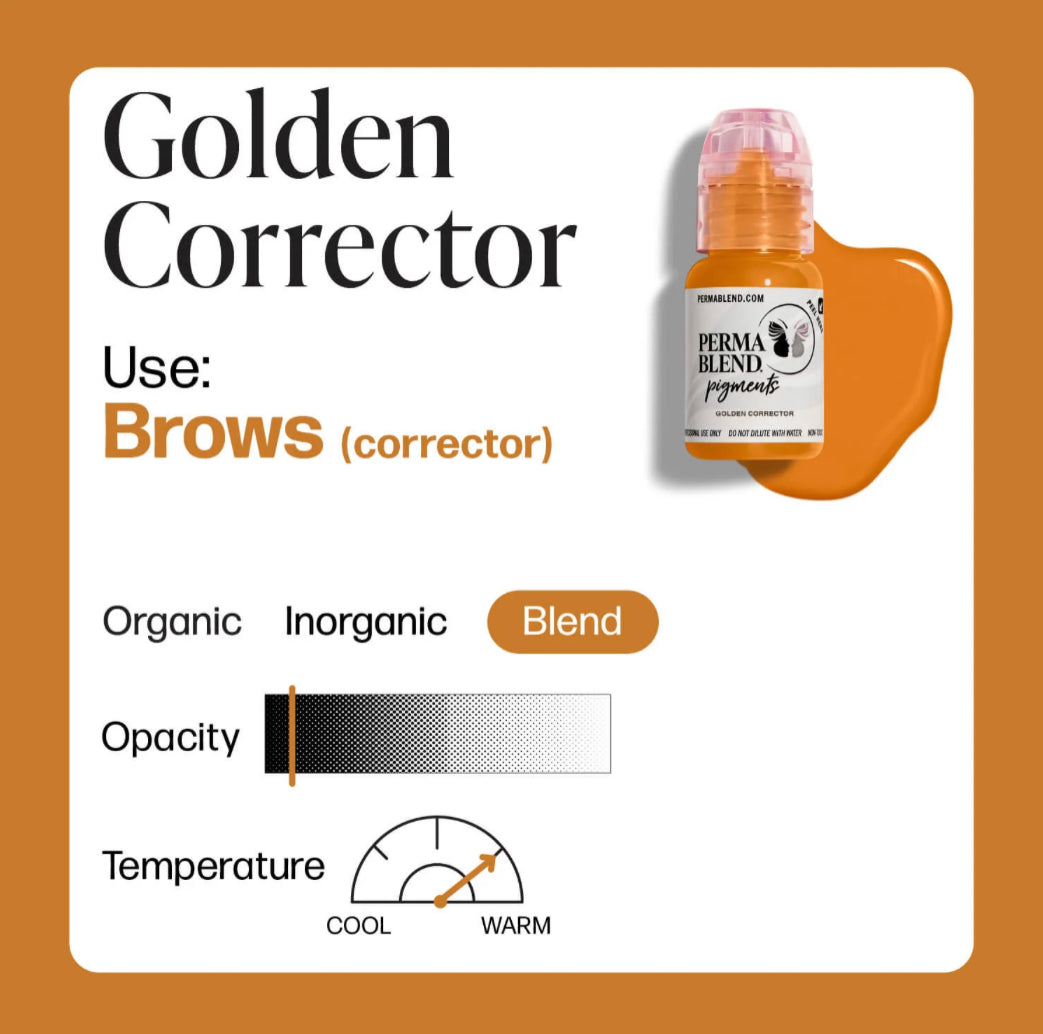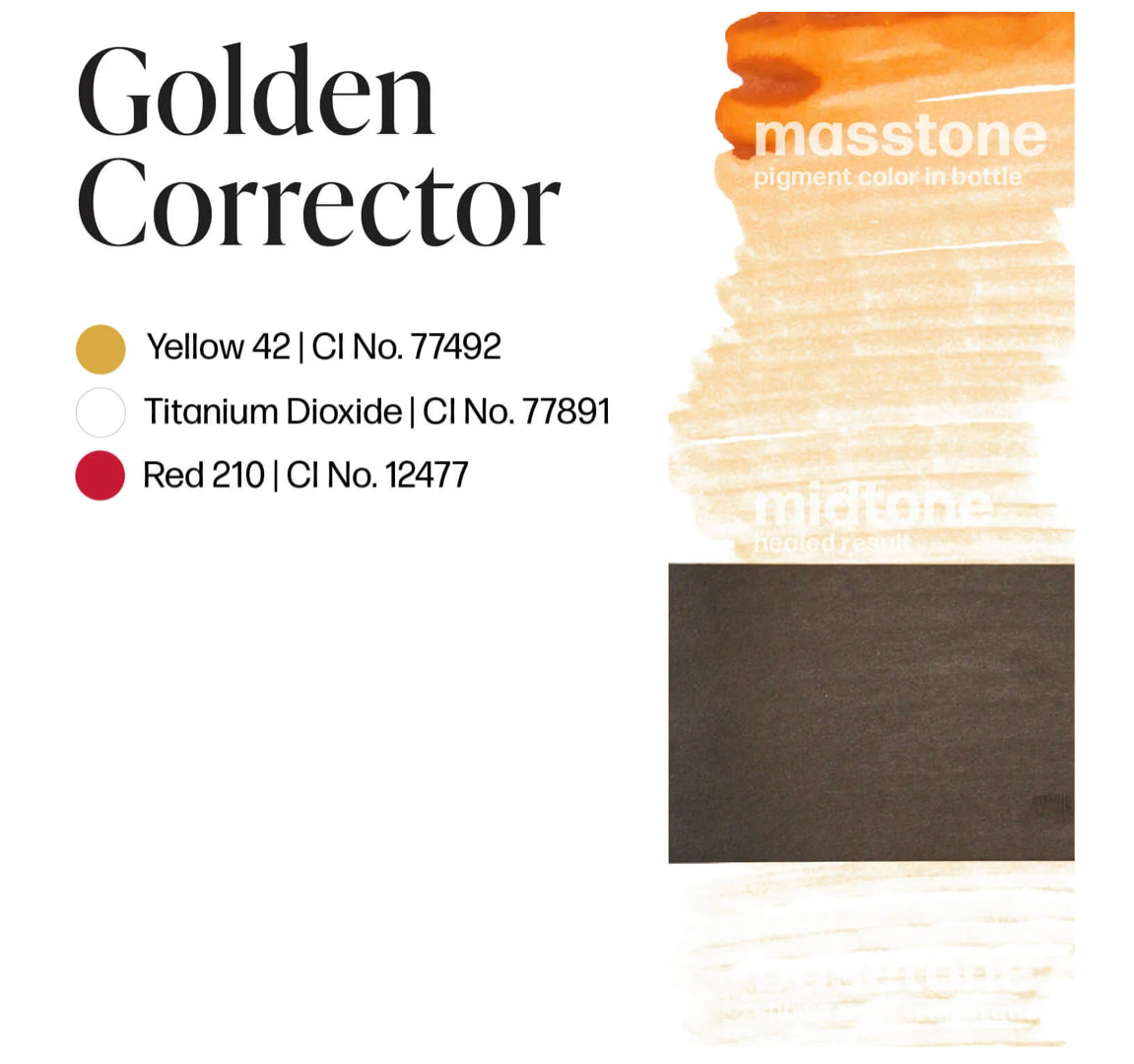 Perma Blend - Golden Corrector
Light orange pigment based corrector contains Titanium Dioxide.
Opacity Level: 
High.  
15ml bottle.
Why you'll love Perma Blend: Our unique blend of the highest quality pigments, with the absolute best ingredients, ensures maximum colour concentration for lasting, true results that never shift or change.  
What you need to know: Perfect on their own or blended to create a custom shade, each lip pigment is designed to enhance your client's natural beauty and unique skin tone. The Perma Blend team tests every batch for consistency and safety, so you never have to worry about nasty additives, or how our colours will show up in your clients' skin. Ethically made and ethically tested, Perma Blend is certified vegan and cruelty free. 
Perma Blend - Golden Corrector