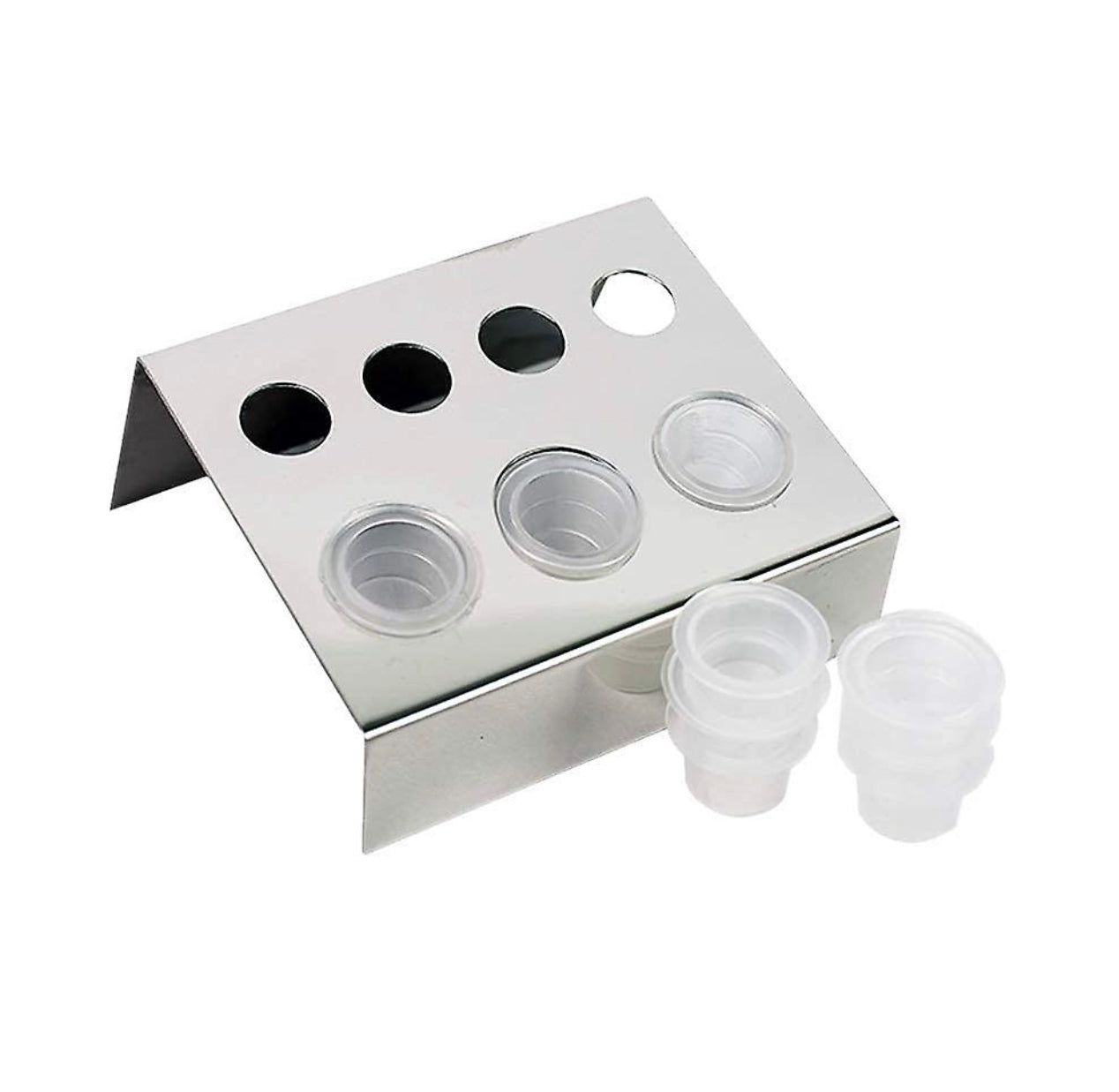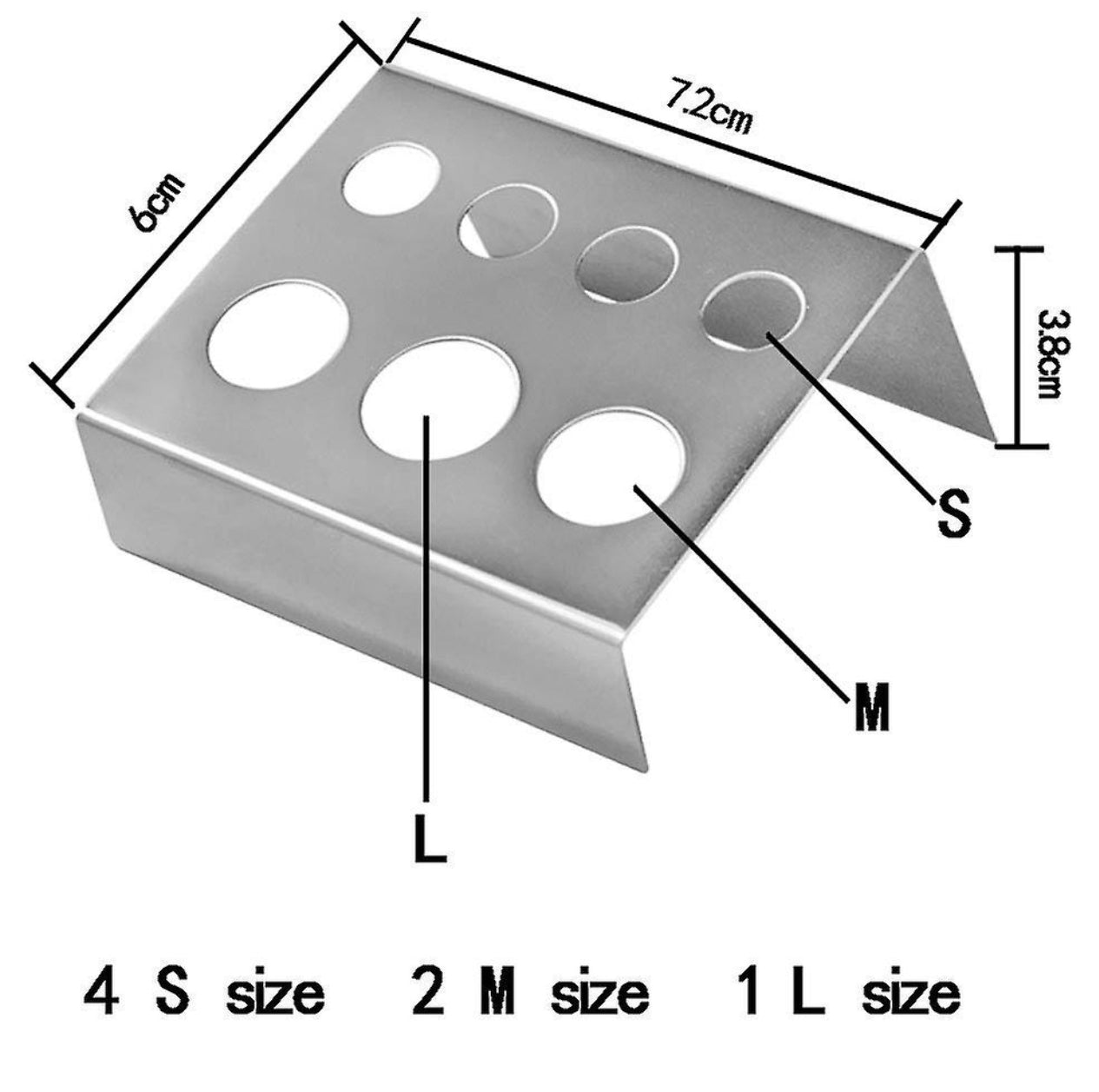 Pigment Cup Holder - Stainless Steel
GREAT QUALITY MATERIAL This tattoo ink cup holder is made of stainless steel.
PACKAGE AND SIZE - Each package includes 3pcs 7 hole stainless steel tattoo ink cup holders (not including ink cups). It can hold 4 small ink cups, 2 medium ink cups and 1 large ink cup.
EASY TO USE - Before use, please remove the external white protective film. Cover the holder with a protective barrier film and put the ink cups one by one into the holes of the tattoo ink cup holder. 
Pigment Cup Holder - Stainless Steel