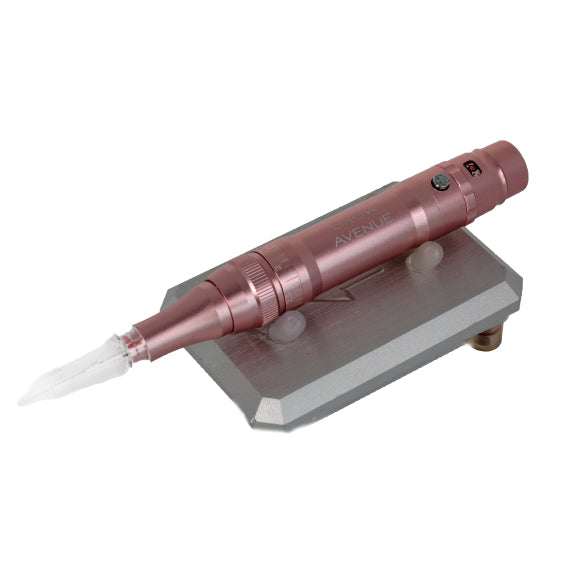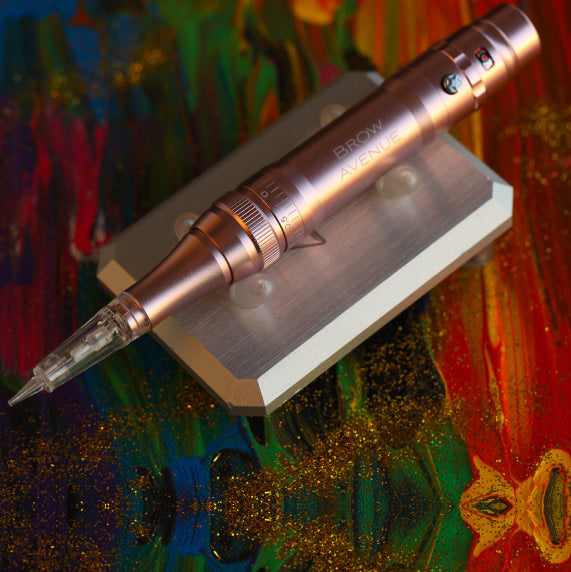 Sturdy tattoo machine holder
The sturdy tattoo machine holder is made from aluminium & is incredibly strong. It's heavy so that your machine has a safe place to be put down without risk of falling over or rolling around.
Follow the arrow and place your machine downwards in a slanted position to prevent pigment from running back up into your machine
The main body is made from solid aluminium & the four legs are made of flexible & grippy silicone. The four arms that hold the machine or microblading hand tool are made of the same material.
Using this holder won't scratch or damage your machine.
The Brow Avenue machine in the photos is not included.
Sturdy tattoo machine holder