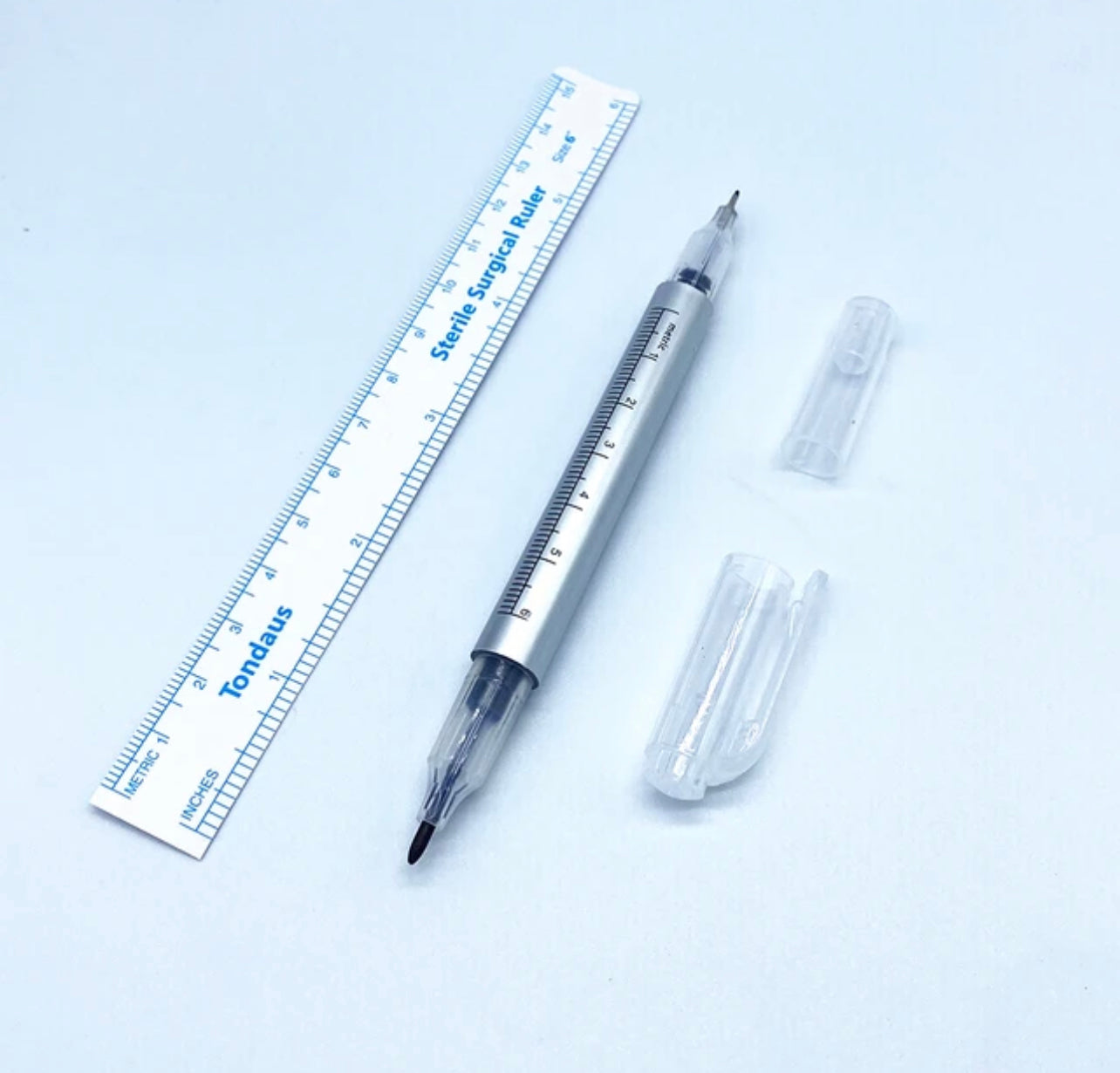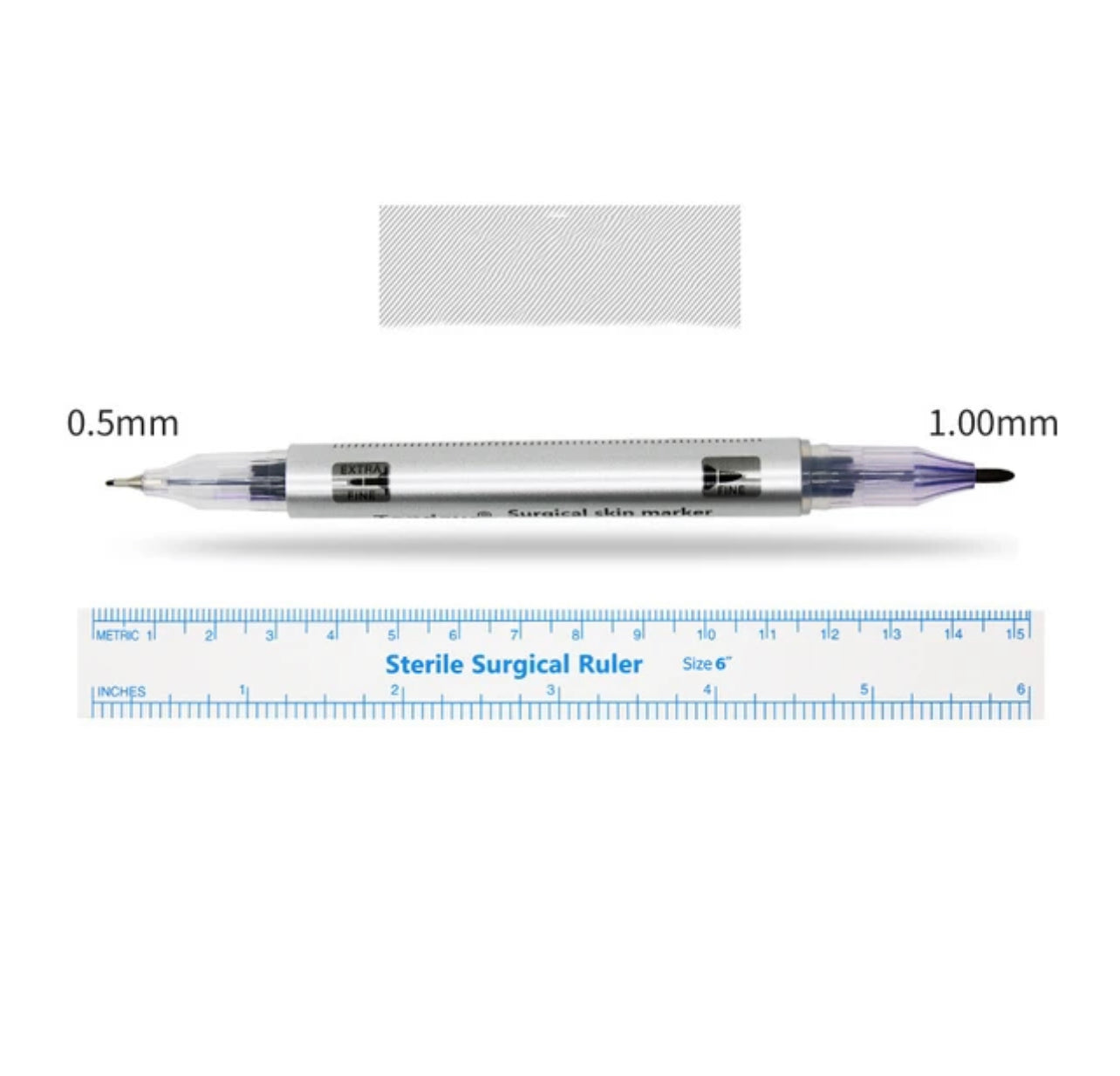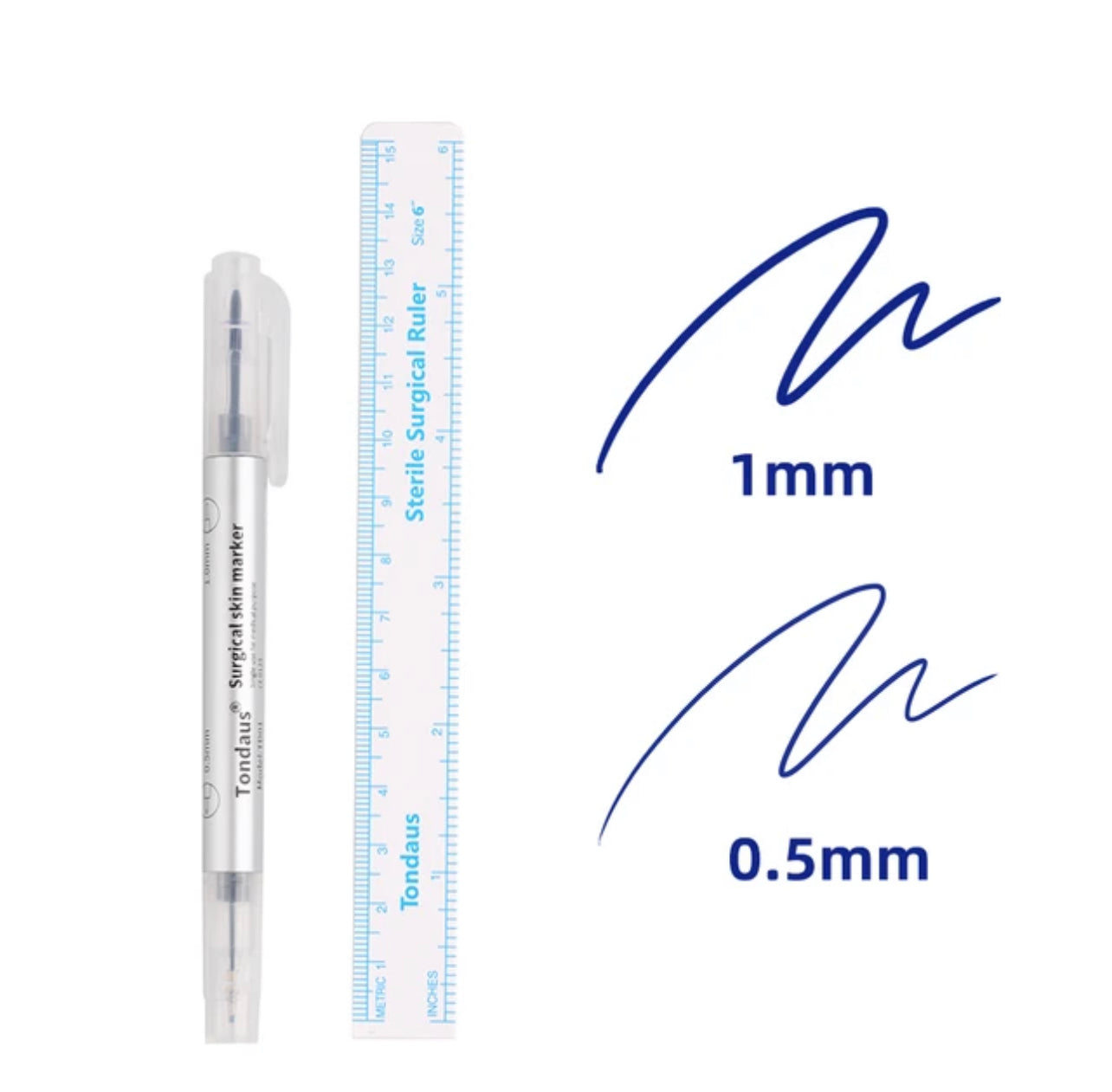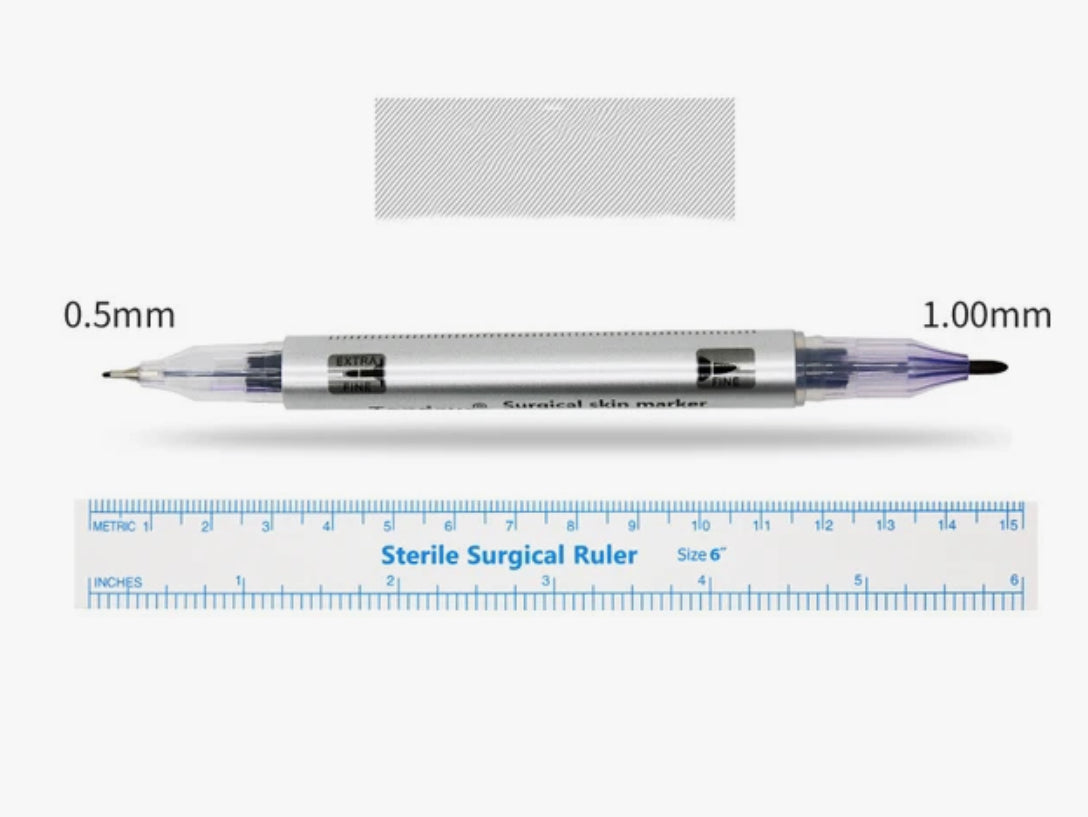 Surgical Skin Marker - Double Tip Fine Tip 0.5mm + 1mm Tip with Ruler
The sterile skin surgical marker is used during your permanent makeup application to outline your work prior to starting the application. This pen double tip pen has a fine tip allows for accuracy and will not wipe away as you work.
Double tip 0.5mm fine & 1mm tipped marker for medical use
Non-toxic
The ink is gentian violet dye
Useful Tip: Mark small dots along your outline so that they don't rub off. After you first pass, use a fine tip applicator dipped in secondary numbing to help remove the dots when no longer required as a guide.
Package includes: 1pcs marker pen + 1 ruler (sealed pack)
Surgical Skin Marker - Double Tip Fine Tip 0.5mm + 1mm Tip with Ruler